13 Best Heels For Wide Feet That Are Classy And Trendy – 2023
Flaunt these classy yet stylish wide feet heels made of skin-friendly materials.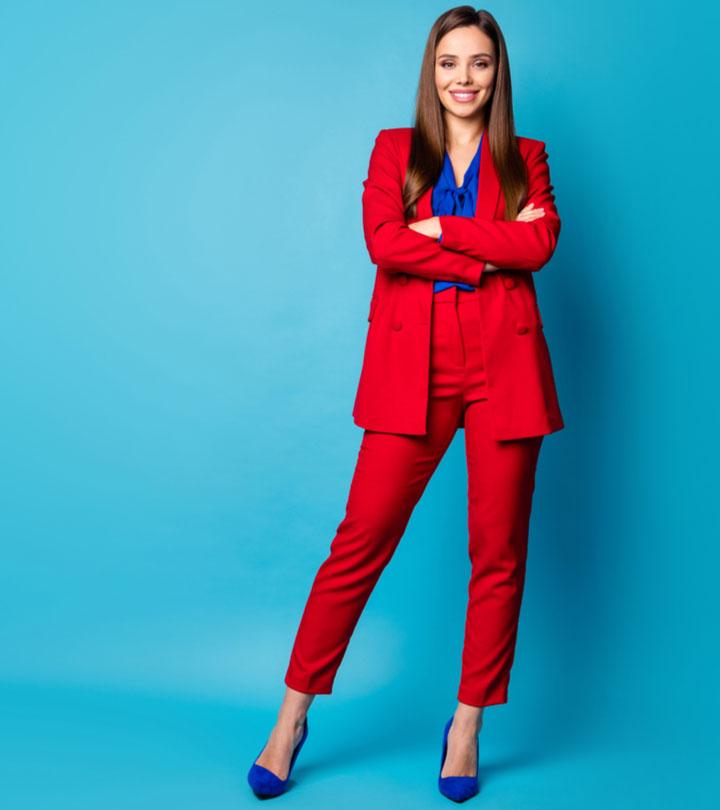 Finding the best heels for wide feet is a big struggle. So, if you're one of those who are struggling with the same, we have the most stunning heels for wide feet waiting ahead. Yes, no need to bear the achy and blistered feet or heels that loosen up in just a few days. The time has come when you get rid of discomfort and step into sass with these wide feet heels that will take you from work to club to casual outings while you're utterly unstoppable. Such heels have enough room for your feet and allow you to move freely too. Dr. Jamila Butcher, specialist in podiatric medicine and surgery says, "Firstly, look for heels that have a wider toe box to accommodate your wider feet. Ideally a rounded or square toe box. This will help to prevent discomfort and blisters, and also give you more room to move your toes."
Since heels don't come with lace, it gets tricky to have a proper grip on heels, but you won't be struggling with this when you wear wide feet heels. So, bid goodbye to foot cramps and ankle twists because you're now about to step into the world of comfort in these heels. Ahead we have curated a list of 13 heels for you that are bound to make you feel comfy, and others swoon over your heels. They are ultra-flexible, soft, light, and stylish as well. They are classy yet trendy and easy-going as well. So, don't wait up; just pick these stunning heels because they are worth it!
13 Best Heels For Wide Feet That Are Chic And Ultra-Comfy
Pros
 All-day comfort
 Robust traction
 True to size
 Available in 8 colors
Cons
Price at the time of publication: $29.99
Pros
 Skin-friendly material
 Durable faux suede vamp
 Suitable for all ages
 Available in 13 colors
Cons
 The straps might be slightly loose for some.
Price at the time of publication: $21.99
Pros
 Super-comfortable
 Soft and skin-friendly
 Sturdy heels
 High stability
 Available in 2 colors
Cons
 Might be slightly less breathable in the summer
Price at the time of publication: $49.95
Pedicure lovers, here's a pair that needs your attention right away. Besides giving your squeaky clean feet and freshly done nails a 4-inch-high platform to shine, the open-toe sandals come with a chunky, transparent design to up your confidence instantly. They are just the trendsetting pair you need to add to your shoe closet this season, with the crystal-clear straps only adding to the elegant finish. Pair them with classic tees and denims or slay the dance floor at the party — whatever you do, the block heels will keep you stable and ensure maximum traction.
Pros
 Adjustable straps
 Roomy toe box
 Pairable with any outfit
 Available in 5 colors
Cons
 The size runs slightly small.
Price at the time of publication: $34.96
Pros
 Cruelty-free construction
 Ultra-lightweight soles
 Adjustable ankle straps
 Available in 20 colors
Cons
 Some may find the toe area slightly snug during break-in.
Price at the time of publication: $37.99
Pros
 Snug, comfy fit
 Noiseless rubber sole
 Good arch support
 Made of genuine leather
 No rubbing or pinching
 Available in 7 colors
Cons
 Might not be true to size
Price at the time of publication: $79.99
Pros
 Lightweight and smooth
 Leather-like material
 Wide and roomy
 Easy to slip on and off
 Available in 4 color options
Cons
 The heels might click a bit when worn indoors.
Price at the time of publication: $28.4
Pros
 Vegan materials
 Versatile design
 Blister-free insoles
 Comfortably padded
 Beautiful design
Cons
 Might not be ideal for all-day wear
Price at the time of publication: $39.99
Pros
Fashionable
Comfortable
Vegan leather
Zero discomfort
Long-lasting
Classy looking
Goes with various outfits
Cons
None
Price at the time of publication: $39.99
Pros
 Cruelty-free
 High stability
 Maximum support
 Soft and smooth material
 Available in 3 colors
Cons
 You may have to size down.
Price at the time of publication: $24.99
Pros
 Premium vegan material
 Minimalistic design
 Non-slip outsoles
 Easy to wear and remove
Cons
 Available in only 1 color
Price at the time of publication: $39.95
Pros
 Flexible and durable
 Adjustable straps
 Shock absorption ability
 Available in 6 pretty colors
Cons
 The toe area might be slightly snug for some.
Pros
 High stability
 Shock absorption
 Soft and skin-friendly
 Available in 10 colors and designs
Cons
Price at the time of publication: $65.99
So, these were the 13 best heels for wide feet that have been taking wide-footed heel-wearers by surprise because of how comfy and well-fitting they are. If you need help choosing the right option, we have a few tips that will come in handy.
How To Choose The Best Heels For Wide Feet?
It's imperative to wear the right size so you can avoid the agony of blisters or injuries. Be sure to compare your foot measurement with the brand's size chart before buying. You can also check the reviews and comments to figure out if a pair is true to size or requires sizing up or down.
No matter how stunning the heels are, you will regret buying them if they are not comfortable! So, if you are looking for all-day wear and comfort, select heels that have roomy toe and sole areas. Padded or cushioned footbeds are a mighty big plus. Soft leather heels are deemed more comfortable because they break in quite easily. Also, mules, strappy sandals, and slingbacks offer optimal support and comfort to wider feet.
The height and type of your footwear determine the stability it provides to the feet. For maximum stability, block heels are ideally the best option as they provide robust traction and support.
Why Trust StyleCraze?
The author, Priyam Gupta, is passionate about fashion. She loves to experiment with fashion, which led her to browse various forums to check user reviews to provide the best heels for wide feet. She picked the products based on comfort, durability, and size. These heels provide day-long comfort and are made of soft and skin-friendly material. These sandals are also available in various colors to match your mood.
Frequently Asked Questions
How do I know if I have wide feet?
If you feel your feet are cased-in or protruding outward from the sides, you may have wide feet. You can also measure them to figure this out. If you feel comfortable in 2E or larger sizes, your feet fall on the wider side.
Should I size up if I have wide feet?
It may vary from brand to brand. People with wide feet tend to size up if they are buying wide heels. However, if the brand designs heels specifically for wide feet, the products may be true to size or run slightly large. Make sure to check the size chart and read the manufacturer's labels along with user reviews to understand which size to choose.
Are wide shoes wider in the heel?
No, they are not. Wide shoes have a wider toe and forefoot area, but the heel area is similar to regular shoes.
Can I wear normal shoes with wide feet?
Yes, you can wear normal shoes if you are comfortable in them. Ideally, you should size up for maximum comfort and inspect if they have a secure fit before buying.
Are square-toe heels good for wide feet?
Yes, absolutely! Square-toe heels are excellent choices for wide feet as they are comparatively roomier in the toe and forefoot area to provide optimal comfort.
Can people with wide feet wear heels?
Of course! In fact, block heels are considered one of the most comfortable and stylish options for those with wide feet.
What type of heels looks best on wide feet?
All heel designs look good on wide feet. However, you can achieve immense comfort and styling with wedges, straps, and block-on heels.
What heels should overweight people wear?
Block-on heels with less incline or platform heels can be considered the best choice for overweight people.
Do heels hurt more if you are overweight?
Yes, people with obesity can experience difficulties wearing heels with more inclination. So, they can opt for flat or block-on heels that maintain style and comfort effortlessly.