10 Best Korean Skincare Products For Acne In 2022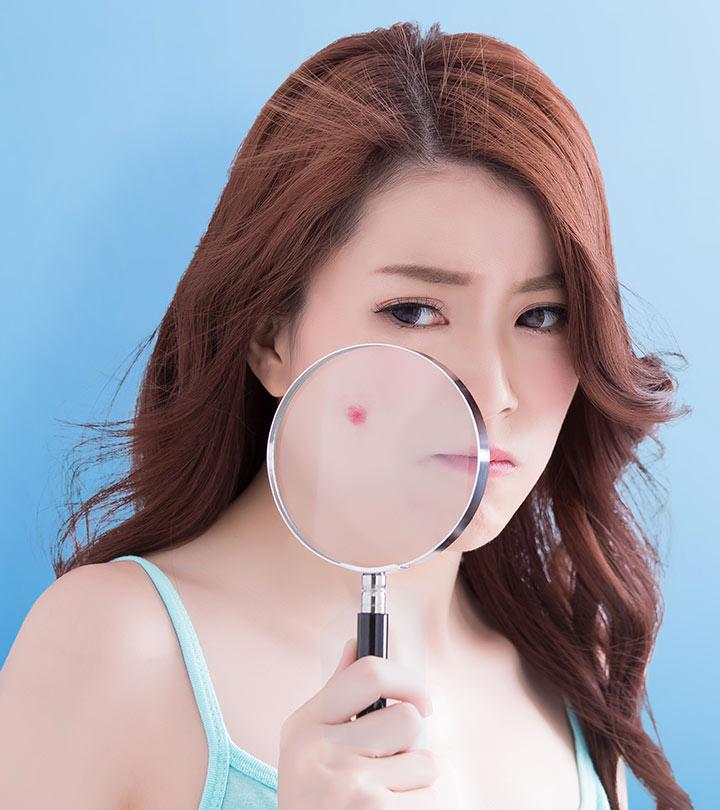 Dealing with and treating acne is tricky. Therefore, you should be patient and cautious while choosing what goes on your skin. Some of the best Korean skincare products for acne will make your choice easy. These products are known for their minimal ingredients, yet they are highly effective in dealing with skin issues. In this article, you can get more information on these products that are highly effective against acne. Scroll down to know more and select the one which best suits your skin.
10 Best Korean Skin Care Products For Acne
Koreans believe in double cleansing, and an oil cleanser is the first step in any Korean skincare regimen. This oil cleanser has a solid cream-like consistency. It contains tea tree oil, which is an excellent Korean acne cream for acne-prone skin. This cleanser cleanses your skin thoroughly and clears the pores to fight acne. It also contains citrus oil that helps fade spots and marks and white flower complex that brightens your skin. It is the best Korean skincare for acne. Check out this video to better understand the functions of this product.
Pros
Suitable for all skin types, including sensitive skin
Paraben-free
No artificial colors
No artificial fragrances
Cons
None
After cleansing your skin with an oil, you need to follow up with a gentle cleanser. This cleanser cleanses your skin thoroughly without irritating it. It contains fermented green tea extracts and is loaded with antioxidants that soothe acne-prone skin. It does not contain any harsh cleansing agents. It is the best Korean cleanser for acne.
Pros
Paraben-free
Sulfate-free
99% natural ingredients
Clinically tested
Cons
None
[ Read: How To Achieve Glass Skin In 7 Easy Steps ]
BHA exfoliants are excellent for acne-prone skin because they are gentle and effective. This product contains 4% BHA (betaine salicylate, a cousin of salicylic acid). This ingredient exfoliates the skin slowly and gently. Even long after the product has evaporated from your skin, the effect of the ingredient remains, and the exfoliation process continues. It also contains vitamin B5 and willow bark extracts that keep the skin hydrated. It is the best Korean acne treatment. Click here to check out a detailed personal review of this product.
Pros
No artificial fragrance
Paraben-free
No artificial colors
No phthalein and triethanolamine
Cons
None
Restoring the skin's pH is crucial for acne-prone skin. It helps balance the skin, keep it calm, and prevent breakouts. This toner hydrates and soothes your skin post-cleansing. It contains aloe vera, licorice root, and Centella Asiatica extracts. It also contains wheat amino acids that help reduce inflammation and Phyto-Oligo that keeps the skin moisturized and prepares it for the next skincare step. It is the best Korean toner for acne-prone skin.
Pros
Alcohol-free
Paraben-free
No artificial fragrances
Colorant-free
No harsh ingredients
Cruelty-free
Cons
None
This essence by Cosrx contains 96.3% snail secretion filtrate (cruelty-free) that hydrates the skin intensely and repairs it to heal your acne. Its gentle formula prevents your skin from losing moisture. It also improves skin elasticity. It is the best Korean skincare routine acne-prone skin. Click here to check out this YouTuber's unbiased review of the product.
Pros
Cruelty-free
Paraben-free
Phthalate-free
Cons
None
[ Read: 35 Best Skin Care Products Of 2021 ]
Your troubled skin needs to be soothed, and nothing can perform this task better than a sheet mask. This sheet mask from Dr. Jart+ is developed for acne-prone skin. It helps soothe redness and irritation as it contains salicylic acid and tea tree oil. It also contains niacinamide that helps control excess oil production and evens out your skin tone by reducing the appearance of blemishes and pigmentation. This face mask does not contain anything that can irritate your skin.
Pros
Paraben-free
Sulfate-free
Phthalate-free
No artificial fragrance or color
Alcohol-free
No mineral oil
Triethanolamine-free
No propylene glycol
DEA-free
Hypoallergenic
Cons
None
Cosrx claims that this is the ultimate serum to reduce the traces of acne. From dark spots to scars, it claims to clear every mark left behind by acne. The key ingredients of this serum include Centella AC- Rx Complex (madecassic acid, asiaticoside, and Asiatic acid), niacinamide, ceramides, and propolis. These ingredients help maintain the skin barrier, fade dark spots, and improve collagen production. It is the best Korean products for acne.
Pros
Hypoallergenic
Dermatologist-tested
Paraben-free
Cruelty-free
Phthalate-free
Alcohol-free
Cons
None
[ Read: Complete 10-Step Korean Skin Care Routine For Morning And Night ]
Fermented ingredients are the superheroes of K-beauty products. This eye cream contains fermented ingredients, such as Bifida ferment and Galactomyces ferment filtrate. These ingredients help repair skin damage. This eye cream is also enriched with hyaluronic acid, ceramides, aloe vera extracts, panthenol, and beta-glucans that keep the eye area plump and bright.
Pros
No harmful chemicals
Cruelty-free (PETA-certified)
Contains natural preservatives
No artificial colors
No artificial fragrance
Paraben-free
Cons
None
A good moisturizer soothes and nourishes inflamed skin. That is exactly what this product does. The Midnight Blue Cream by Dear, Klairs contains Centella Asiatica extract, which is effective in repairing damaged skin. It helps calm redness, inflammation, and skin irritation associated with acne and excessive sun exposure. It is lightweight, and its blue color is due to a natural ingredient called Guaiazulene (derived from chamomile oil). It is the best Korean moisturizer for acne prone skin.
Pros
Paraben-free
Phthalate-free
Mineral oil-free
Contains botanical extracts
Cons
None
[ Read: 35 Best Korean Skin Care Products Of 2021 ]
The Crème Shop Double Cleanse Daily Cleanser is packed with potent antioxidants that help nourish your skin while removing dirt, oil, residue, and makeup. It provides an instant boost of hydration, reduces redness, and tightens pores, imparting a youthful glow to your skin. This cleanser contains rose water, pomegranate, and lotus flowers that treat aging signs. Rosewater and lotus flower soothe and even tone your skin, respectively. Pomegranate helps in cell regeneration and protects your skin from sun damage.
Pros
Cruelty-free
Paraben-free
Dermatologist tested
Pleasant fragrance
Cons
None
When you have acne-prone skin, you need to use just the right products and ingredients to prevent it from flaring up. You need to stick to a particular skincare routine for at least a month to figure out whether it is working for your skin or not. However, if you have cystic or hormonal acne, it is better to consult a dermatologist and use products and medications suggested by them.
Do you use any Korean acne products that you swear by? Let us know in the comments section below!
Why Trust StyleCraze?
The author, Shiboli Chakraborty, is a certified skin care coach. Since she experienced the acne woes herself, she became passionate about reading and writing about beauty products that effectively address this common yet annoying skin concern. Her in-depth research and knowledge give users an unbiased opinion about the best Korean anti-acne products on the market. Her list covers products ranging from cleansers to spot treatments made with safe ingredients to reduce pigmentation and add a youthful glow to the skin.
Recommended Articles