10 Best Korean Skincare Products For Acne
Treating acne calls for two things: patience and the right skincare regimen. By proper skincare regimen, we definitely do not mean using lots of products! Using too many products on your face irritates your skin and invites more trouble. This is why you need to use the right products with soothing ingredients. Korean skincare products are currently ruling the market. They are soothing made of minimal but highly effective, active ingredients. Scroll down to check out the best Korean skincare products for acne.
10 Best Korean Skin Care Products For Acne
1. Heimish All Clean Balm – Oil Cleanser To Keep Your Skin Clear
Koreans believe in double cleansing, and an oil cleanser is the first step in any Korean skincare regimen. This oil cleanser has a solid cream-like consistency. It contains tea tree oil, which is an excellent Korean acne cream for acne-prone skin. This cleanser cleanses your skin thoroughly and clears the pores to fight acne. It also contains citrus oil that helps fade spots and marks and white flower complex that brightens your skin. It is the best Korean skincare for acne.
Pros
Suitable for all skin types, including sensitive skin
Paraben-free
No artificial colors
No artificial fragrances
Cons
None
2. Neogen Dermalogy Green Tea Real Fresh Foam – A Gentle Cleanser For The Second Cleansing Step
After cleansing your skin with an oil, you need to follow up with a gentle cleanser. This cleanser cleanses your skin thoroughly without irritating it. It contains fermented green tea extracts and is loaded with antioxidants that soothe acne-prone skin. It does not contain any harsh cleansing agents. It is the best Korean cleanser for acne.
Pros
Paraben-free
Sulfate-free
99% natural ingredients
Clinically tested
Cons
None
[ Read: How To Achieve Glass Skin In 7 Easy Steps ]
3. Cosrx BHA Blackhead Power Liquid – To Gently Exfoliate Your Skin And Pores
BHA exfoliants are excellent for acne-prone skin because they are gentle and effective. This product contains 4% BHA (betaine salicylate, a cousin of salicylic acid). This ingredient exfoliates the skin slowly and gently. Even long after the product has evaporated from your skin, the effect of the ingredient remains, and the exfoliation process continues. It also contains vitamin B5 and willow bark extracts that keep the skin hydrated. It is the best Korean acne treatment.
Pros
No artificial fragrance
Paraben-free
No artificial colors
No phthalein and triethanolamine
Cons
None
4. Dear, Klairs Supple Preparation Facial Toner – To Soothe Your Skin And Balance The pH
Restoring the skin's pH is crucial for acne-prone skin. It helps balance the skin, keep it calm, and prevent breakouts. This toner hydrates and soothes your skin post-cleansing. It contains aloe vera, licorice root, and Centella Asiatica extracts. It also contains wheat amino acids that help reduce inflammation and Phyto-Oligo that keeps the skin moisturized and prepares it for the next skincare step. It is the best Korean toner for acne-prone skin.
Pros
Alcohol-free
Paraben-free
No artificial fragrances
Colorant-free
No harsh ingredients
Cruelty-free
Cons
None
5. Cosrx Advanced Snail 96 Mucin Power Essence – ToPrevent The Recurrence Of Acne
This essence by Cosrx contains 96.3% snail secretion filtrate (cruelty-free) that hydrates the skin intensely and repairs it to heal your acne. Its gentle formula prevents your skin from losing moisture. It also improves skin elasticity. It is the best Korean skincare routine acne-prone skin.
Pros
Cruelty-free
Paraben-free
Phthalate-free
Cons
None
[ Read: 35 Best Skin Care Products Of 2019 ]
6. Dr.Jart+ Dermask Clearing Solution – To Combat Acne Inflammation
Your troubled skin needs to be soothed, and nothing can perform this task better than a sheet mask. This sheet mask from Dr. Jart+ is developed for acne-prone skin. It helps soothe redness and irritation as it contains salicylic acid and tea tree oil. It also contains niacinamide that helps control excess oil production and evens out your skin tone by reducing the appearance of blemishes and pigmentation. This face mask does not contain anything that can irritate your skin.
Pros
Paraben-free
Sulfate-free
Phthalate-free
No artificial fragrance or color
Alcohol-free
No mineral oil
Triethanolamine-free
No propylene glycol
DEA-free
Hypoallergenic
Cons
None
7. Cosrx AC Collection Blemish Spot Clearing Serum – To Deal With The Aftermath Of Acne
Cosrx claims that this is the ultimate serum to reduce the traces of acne. From dark spots to scars, it claims to clear every mark left behind by acne. The key ingredients of this serum include Centella AC- Rx Complex (madecassic acid, asiaticoside, and Asiatic acid), niacinamide, ceramides, and propolis. These ingredients help maintain the skin barrier, fade dark spots, and improve collagen production. It is the best Korean products for acne.
Pros
Hypoallergenic
Dermatologist-tested
Paraben-free
Cruelty-free
Phthalate-free
Alcohol-free
Cons
None
[ Read: Complete 10-Step Korean Skin Care Routine For Morning And Night ]
8. Benton Fermentation Eye Cream – To Keep The Eye Area Soft And Hydrated
Fermented ingredients are the superheroes of K-beauty products. This eye cream contains fermented ingredients, such as Bifida ferment and Galactomyces ferment filtrate. These ingredients help repair skin damage. This eye cream is also enriched with hyaluronic acid, ceramides, aloe vera extracts, panthenol, and beta-glucans that keep the eye area plump and bright.
Pros
No harmful chemicals
Cruelty-free (PETA-certified)
Contains natural preservatives
No artificial colors
No artificial fragrance
Paraben-free
Cons
None
9. Dear, Klairs Midnight Blue Calming Cream – To Soothe Your Skin And Strengthen Its Barrier
A good moisturizer soothes and nourishes inflamed skin. That is exactly what this product does. The Midnight Blue Cream by Dear, Klairs contains Centella Asiatica extract, which is effective in repairing damaged skin. It helps calm redness, inflammation, and skin irritation associated with acne and excessive sun exposure. It is lightweight, and its blue color is due to a natural ingredient called Guaiazulene (derived from chamomile oil). It is the best Korean moisturizer for acne prone skin.
Pros
Paraben-free
Phthalate-free
Mineral oil-free
Contains botanical extracts
Cons
None
[ Read: 35 Best Korean Skin Care Products Of 2019 ]
10. Missha Essence Sun Milk – To Protect Your Skin Without Irritating It
This is a lightweight yet powerful sunblock perfect for acne-prone skin. This essence-like sunblock contains four types of flower extracts. This is Korean skincare for acne contains powerful sunblock with SPF 50 and PA ++++ to protect your skin from both UVA and UVB rays. It contains aloe vera extracts to keep your skin moisturized, Glycofilm 1.5P to protect your skin, and Helichrysum flower water for a calming effect.
Pros
Paraben-free
Mineral oil-free
Phthalate-free
Contains botanical extracts
Cons
None
When you have acne-prone skin, you need to use just the right products and ingredients to prevent it from flaring up. You need to stick to a particular skincare routine for at least a month to figure out whether it is working for your skin or not. However, if you have cystic or hormonal acne, it is better to consult a dermatologist and use products and medications suggested by them.
Do you use any Korean acne products that you swear by? Let us know in the comments section below!
Recommended Articles
The following two tabs change content below.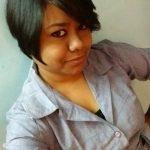 Latest posts by Ramona Sinha (see all)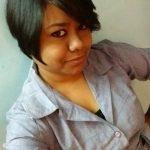 Ramona Sinha
Ramona has a Master's degree in English Literature. She believes that beauty begins with a good skin care regimen and is on a mission to eliminate all toxins from her routine. She helps readers select products and ingredients specific to their skin type and gives out tips to keep their skin healthy in a natural way. When Ramona is not working or experimenting with a new skin care product or ingredient, her books and a passion for music, good food, and traveling keep her busy.