25 Best Korean Skin Care Products Of 2018
Looking for some serious skin care inspirations? Then, look south (read South Korea). Yes! The beauty industry is abuzz with Korean skin care products. And why shouldn't it be? The Koreans are known for their beautiful skin – and their extensive and multi-step skin care regimen. And now, their skin care products have caught the imagination of the beauty industry.
Keen to try the 10-step Korean skin care routine? Don't know which products to get? Don't worry. I have curated a list of the best-rated Korean beauty products. Take a look:
Top Korean Skin Care Products Of 2018
1. Sulwahsoo – Concentrated Ginseng Cream
This cream is one of the best selling Korean skin care products. It is considered the best Korean ginseng face cream. It contains extracts of roots and berries of six-year-old ginseng, which is formulated with other herbs like milk-vetch and white mulberry. It helps in stem cell regeneration. It has anti-aging properties that restructure your skin and make it flawless and smooth.
Pros
Contains ginseng extracts
Pleasant smell
Cons
The product is too thick
Expensive
2. SKI- II- Facial Treatment Essence
SKI-II- Facial Treatment Essence is among the top Korean skin care products. It contains a secret ingredient called pitera. It moisturizes the skin, and improves its texture and composition, giving you a bright and glowing skin. It contains over 90% pitera in its pure state along with amino acids, vitamins, minerals, organic acids, and other ingredients.
Pros
Doesn't feel heavy
Doesn't contain glycerin
Cons
3. Innisfree It's Real Squeeze Mask Sheet, Acai Berry
This is an acne-healing sheet that contains Jeju green complex and acai berry. This sheet has a triple layered design that moisturizes your skin and ensures that the effect lasts long.
Pros
Serum-based texture
Highly moisturizing
Easy to apply and remove
Cons
4. AMOREPACIFIC – Moisture Bound Skin Energy Hydration Delivery System
This is one of the oldest South Korean brand skin care products. It contains green tea, ginseng, matsutake mushrooms, and bamboo sap blends rich in nutrients. The Moisture Bound Skin Energy Hydration Delivery System is oil-free. It contains water lily extracts that rejuvenate dry skin.
Pros
Instant hydration
Oil-free look when applied over makeup
Cons
Mildly irritant
Contains ingredients that might clog pores
5. Secret Key Aloe Soothing Moisturising Toner
This toner is among the most popular Korean skin care products. It instantly soothes the skin and helps your skin replenish its moisture content. It helps in preventing sunburn. It can be used before applying makeup for hydrating the skin and to avoid drying.
Pros
Easy to apply
Thin viscosity
Absorbs quickly
Cons
6. Laneige – Water Bank Essence
This moisturizer contains ingredients such as chestnut and tillandsia extracts and hydro Ion mineral water mixed with seaweed extracts. It has 6 ionized moisturizing minerals that help regulate skin moisture levels. This exfoliates dead skin cells and promotes skin rejuvenation.
Pros
Instant hydration
Lightweight
Cons
7. VJU Green Fantasy Facial Moisturizer Day And Night Cream
This skin cream is designed to keep your skin hydrated. It functions as a day and night cream and contains aloe, cactuses, and green tea extracts. It restores the natural oil balance of your skin.
Pros
Mild fragrance
Extremely lightweight
Cons
8. Winnie's Candor Green Tea Powdered Facewash
This facewash is one of the best selling Korean skin care products. It is made of 100% natural ingredients and is suitable for all skin types. This doesn't contain any soap and is a no-foam formula that thoroughly cleanses your skin without drying it. Also, it has anti-aging and antioxidant benefits.
Pros
Cons
Rating: 5/5
9. Klairs Freshly Juiced Drop
This brand is famous for making skin care products that don't contain paraben, alcohol, and artificial fragrance and the same goes with Freshly Juiced Drop as well. This product is a pure Vitamin C extract that minimizes pores and rejuvenates your skin.
Pros
No paraben and alcohol
Suitable for all ages and skin types
Cons
10. Innisfree Whitening Pore Synergy Serum
The product claims to contain tangerine peel juice that effectively treats acne and dark spots and gives you a brighter looking skin. It penetrates into your skin fast and can be used as a regular skin serum.
Pros
Absorbs quickly
Non-sticky
Pump dispenser
Cons
Expensive
Fragrance seems artificial
Not travel-friendly
11. The Face Shop The Solution Moisturizing Face Mask
Claiming to be a face mask that's "as light as air", this face serum feels extremely soft on your face and is one of the most recommended Korean skin care products. It contains Beta Hydroxy Acid (BHA) and ceramides that have moisturizing properties.
Pros
Cons
Single-use mask.
12. Innisfree Super Volcanic Pore Clay Mask
If you are looking for Korean natural skin care products, this is the one to go for. The product claims to make your pores shrink, control excess sebum production, exfoliate, brighten the skin, deep clean, and cool the skin down. This mask contains Jeju volcanic minerals and AHA that gently exfoliate and cleanse your skin.
Pros
Does not dry out
Cruelty and harsh chemical-free
Cons
Not easily available
Difficult to work with
No spatula provided
13. O'Sum Korean Organic Hyaluronic Acid Serum
This serum contains hyaluronic acid and other natural ingredients that replenish moisture in your skin, rejuvenate it, and make it glow. This serum is specially made for dry and sensitive skin and contains Hesperidin that soothes dry and irritated skin.
Pros
Easy to apply
Absorbs quickly
Cons
Rating: 5/5
14. Innisfree The Green Tea Seed Serum
Innisfree is the manufacturer of the most popular Korean skin care products. This is a hydrating serum, i.e., it just replenishes the moisture levels in your skin and keeps it cool and hydrated. The product claims to contain green tea seed extracts that are retrieved from Jeju Island.
Pros
Pump dispenser
LightweightEasily absorbed
Cons
15. Illi Deep Cleansing Oil
Illi Deep Cleansing Oil is among the top rated Korean cleansers of 2018. It contains bamboo extracts and silica. These two ingredients boost collagen production and tone your skin. It thoroughly cleanses your skin, removing every trace of makeup.
Pros
Deep cleansing
Soothes the skin
Cons
The packaging is not sturdy.
16. Skin Food Black Sugar Honey Mask Wash Off
The main ingredient of this mask is sugar, and that's why its texture is a bit granular. It gently exfoliates and nourishes the skin.
Pros
Smells great
Makes skin noticeably soft
Cons
Contains paraben, BHT, and Lanolin
No spatula for mixing the product
17. Secret Key Snow White Cream
This product contains Niacinamide. This compound is known for brightening the skin, and it also protects the skin from UV damage. This cream also contains betaine, which is an amino acid derived from plants that keeps the skin hydrated.
Pros
Lightweight
Moisturises well
Doesn't irritate the skin
Cons
Leaves a bit of residue after washing the face
18. Skin Food Peach Sake Pore Serum
Peach Sake Pore Serum by Skin Food is a soft essence and is rich in Vitamins A and C, peach extracts, and silica that give you a matte effect when applied. It minimizes pores, and the vitamins reduce the effects of harmful free radicals. The peach extract has skin- rejuvenating properties. It contains pectin, which keeps your skin firm.
Pros
Controls oil
Can be used as serum and makeup base (primer)
Cons
Not suitable for dry skin
19. Etude House Cosmetic Products Bubble Tea Sleeping Pack – Strawberry
This sleeping pack is for night-time application (as the name suggests) and contains strawberry extracts and moisture capsule bubbles that hydrate and nourish your skin overnight. This sleeping pack is for those with dry and dehydrated skin (it comes in other flavors that are suited for other skin types).
Pros
Super-cute beverage-themed packaging
Lightweight
Moisturising
Doesn't clog pores
Cons
20. Nature Republic Aloe Vera Gel
Nature Republic's Aloe Vera Gel contains 92% Aloe extracts (that are certified by California CCDF and are organic). It has a moisturizing and soothing effect on the skin and is suitable for all skin types.
Pros
Contains organic aloe vera extracts
Hydrating
Mildly scented
Cons
The jar packaging can be a bit messy.
21. Scinic Peptide Ampoule
This peptide serum contains copper tripeptide, which enhances the elasticity of the skin. It is one of the most popular skin care product from South Korea. It takes care of pigmentation, EGF or Epidermal Growth Factor that accelerates cell recovery, aloe vera, hyaluronic acid, and vitamin B5 that softens and soothes any irritation.
Pros
Contains botanical extracts
Alcohol and paraben-free
Cons
None
22. Innisfree Jeju Volcanic Pore Cleansing Foam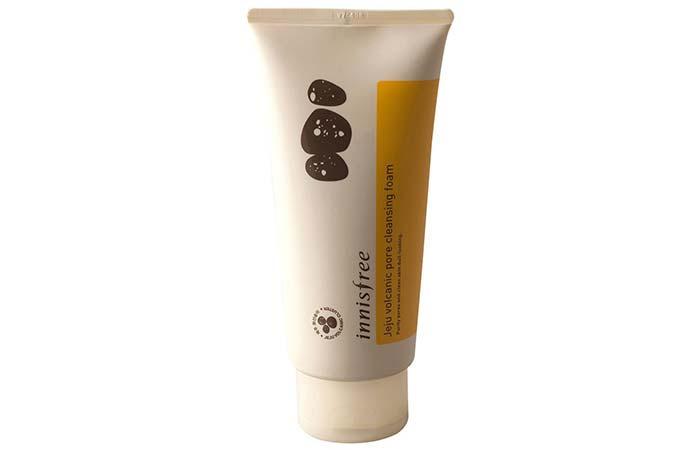 This is among the best Korean skin care products of 2018. This pore cleansing foam contains Jeju Volcanic extracts that absorb the excess sebum produced by your skin and keep it skin oil-free. It helps in shrinking pores and is best suited for those with oily skin and large pores.
Pros
Won't strip your skin of natural oils
No breakouts
Shrinks Pores
Cons
Not suitable for those with acne and other breakouts
Expensive.
23. The Skin Concept Intense Wrinkle Care Snail Cream
Snail creams are a rage, and this is one of the best Korean skin care products that are available online. This wrinkle care cream contains snail extracts that are known for their anti-aging and moisturizing benefits. It also contains macadamia oil and niacinamide, which boosts collagen production and reduces wrinkles and fine lines.
Pros
Reduce dark spots
Mild fragrance
Absorbs quickly
Cons
None
Rating: 5 / 5
24. Secret Key Starting Treatment Essence
Product claims to be a dual function essence that reduces wrinkles as well as brightens the skin. It contains galactomyces ferment filtrate along with vitamins B1 and B2, and niacin, and folic acid.
Pros
Doesn't irritate the skin
Odorless
Cons
25. Mizon Black Snail All-In-One Cream
Snail creams are the hottest skin care trend in Korea, and this Snail All in One Cream by Mizon is probably the most popular skin care product in Korea. This product contains 90% extract of the Black Snail mucous and about 20 different botanical extracts that keep your skin hydrated, plumped, and rejuvenated.
Pros
Lightweight
Instantly moisturizes and soothes skin
Cons
None
Pick from any of these products and get ready to reap the benefits. Don't forget to let me know how these products felt on your skin. And if you think I missed anything, feel free to drop a comment right below! Till then, stay beautiful!

The following two tabs change content below.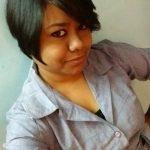 Latest posts by Ramona Sinha (see all)