10 Best NARS Blushes Of 2023 to Make Your Cheeks Pop!
The NARS blushes are the best of the best and absolutely necessary to step up your makeup game!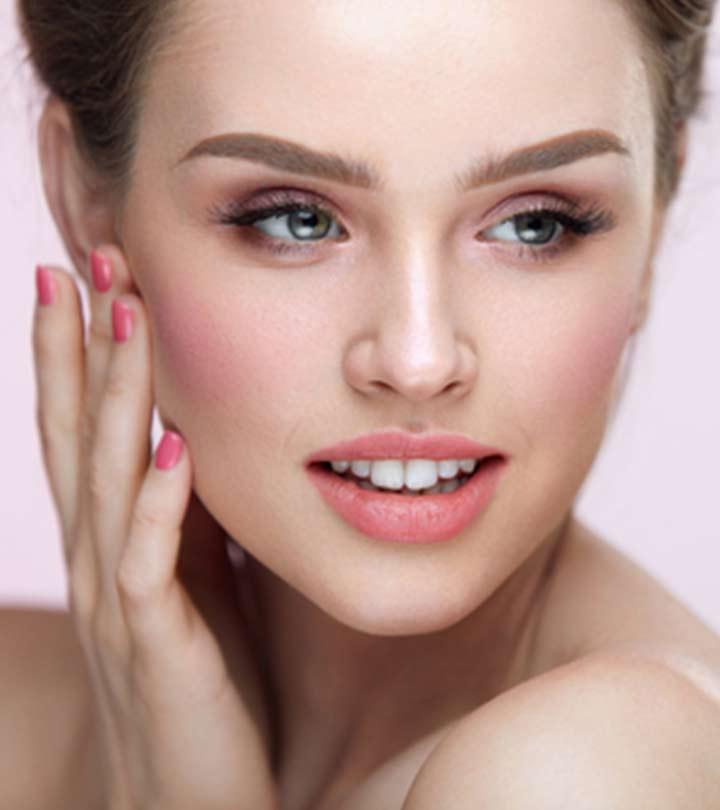 There are hordes of blushes to choose from, but nothing beats the best Nars blush out there. Hands down, it is one of the perfect blushes you can own. While mascara and a concealer are essential, blush is an absolute necessity. This one product can step up your makeup game. On a busy or lazy day, a little bit of blush can give you that perfect rosy tint you are looking for. While some of us are blessed with rosy cheeks, the rest of us have to resort to blushes for that color. Before you grab the first blush you see, keep these points in mind. Select the blush that has the same or similar undertones to your skin. Best way to know that is to test it on your cheeks and see if they match the color of your lips. If they don't, you might go for another shade. Now that you know how to choose a blush, here is a list of Nars blushes that can give you those rosy cheeks!
Top 10 Favorite NARS Blushes Of 2023 That You Must Try!
Let your skin blush and glow instantly! One of the most well-known products, this peach-pink hue infused with shimmer will make your cheeks the star of every party. Sweeping on a healthy flush of rosiness, it is one of the most iconic shades to add to your makeup kit. Also, its smooth finish is no joke. It goes on effortlessly and is intense, thus making your on-the-go touchup sessions quick and easy. Try it to witness the gorgeous glow up! To find out more about this product, check this video review out.
Pros
Paraben-free product
A healthy and natural pink shade
Soft and smooth shimmer finish
Brightens up the complexion
Portable and travel-friendly with a built-in mirror
Suitable for fair to olive skin tones.
Cons
May require touchups.
Not recommended if you are looking for a matte finish.
Price at the time of publication: $26.89
Creamy formulas are ideal for dry skin, which is why this blush is a great option if pressed powders don't adhere to your skin for long. Spread it on your cheekbones to add a natural hue and watch it deliver more than just a pinkish color. Yes, along with adding a blush, it conceals all the fine lines and wrinkles too! Promising pretty rosy cheeks instantly, consider your aging signs reversed with this multi-purpose stick that can be used on the eyes, lips, and body too. If you are an absolute beginner, this video review might be useful.
Pros
Paraben-free product
Tackles uneven skin tone and imperfections
Delivers a sheer coverage and blends easily
Ensures a flawless and smooth finish on all skin tones
Suitable to use for contour makeup and highlighting
Formulated with minerals, vitamins, and anti-aging technology
Cons
It may turn greasy or look cakey on oily skin.
Price at the time of publication: $37.87
Nothing excites a makeup junkie more than a multi-purpose palette. Like this one from NARS will not only make your cheeks pop with a blush but also look defined with a bronzer and enhanced with a highlighter! Giving off a fresh and spirited vibe in every sweep, its satin finish promises nothing but a flawless glow. And, did you notice the unique and embossed design? It is a great option for creating multi-dimensional looks too. Don't skip this versatile palette!
Pros
Finely-milled powder with smooth consistency
Delivers a natural yet luminous finish
Enhances complexion instantly
Ideal for contour, blush, and tan makeup
Intense pigment with a golden sheen and warm undertones.
Cons
It may fade after a few hours.
Price at the time of publication: $39.99
Here's a blush-highlighter that'll make you go OMG every time you wear it! More like a glow dust than a highlighter, watch your skin brighten up instantly without looking ashy or white. Infused with a golden sheen that delivers a light-reflecting glow, this blush ensures to freshen up your entire look, thus making you appear flawless all day long. Made of transparent pigments that leave a dewy and soft finish, get ready to experience a never-seen-before-glow on your skin with this gorgeous highlighter.
Pros
Finely-milled powder
Delivers a satin and sheer coverage
Glides smoothly on the skin and easy-to-blend
Long-lasting and includes shimmer
Suitable for dry and aging skin types
Cons
It may not suit medium to darker skin tones.
Price at the time of publication: $32.0
With this Blush Bronzer Duo in your makeup kit, get ready to feel pretty and sun-kissed, always! A must-try for all skin tones, especially fair complexion makeup users, who must use a bronzer with a blush, this duo is like a match made in heaven for your skin. Leaving you with blush so natural that you'll wonder if it is real or not, the bronzer on the hand will tackle paleness and add warmth too. So, if you are craving for some "vitamin sea" and want a flush of prettiness on your cheeks, this one-stop palette is all you need. Check out this review for a detailed understanding about the product.
Pros
Finely-milled powder
Delivers a smooth and shimmery finish
Enhances lighter complexions
Lightweight and long-lasting up to 6 hours
Travel-friendly with a mirror inside
Cons
Price at the time of publication: $14.79
 This is no ordinary blush, as it claims to flush your cheeks in a single drop! Whether you have dry, normal, or combination skin, this liquid blush will glide on smoothly to give you natural coverage like never before. An instant-pretty-me-up blush for those who are looking for an easy-blend solution, watch your cheek turn rosy just like in winter with this natural-looking shade. Also, it is infused with tamanu and monoi oils, which moisturizes, heal, and increase suppleness too. Yep, sounds pretty and pampering to us, what about you?
Pros
Paraben-free product
Lightweight and silky fluid
Intense pigment infused with subtle golden shimmer
Spreads like a second layer on the skin
A buildable formula that'll last long
It can be used alone or with a powder blush.
Cons
It may not dispense easily.
Price at the time of publication: $30.0
This blush not only adds a flush of color but also contours your cheeks! This blush has 2 different shades, offers a matte finish, and blends seamlessly onto the skin. It combines jojoba, silica beads, and an ultra-silky polymer to produce a creamy texture. It is formulated with photochromic technology which adjusts the surrounding light and makes your skin look natural and healthy. A deeper shade enhances the looks, and a lighter shade highlights the face to provide a luminous finish.
Pros
Buildable coverage
Lightweight
Highly pigmented
Talc-free
Cons
None
Price at the time of publication: $22.11
Are you still pinching your cheeks for a natural blush? Quit, and get this peachy-pink hue by NARS for a better and long-lasting flush. Why put your cheeks through pain to look pretty for a few minutes when you can enjoy a healthy glow with this translucent powder? Infused with a pink undertone to make the pigment look more genuine than patchy, don't blame us if you are tempted to wear it every day! And since NARS is known for its luminous sparkle effect, you don't have to worry about the color looking flat or dull on the skin too. Sweep on Deep Throat NARS Blush to glow this season!
Pros
Sheer and soft pressed powder
Delivers a natural coverage
Glides smoothly on the skin
Suitable for all skin tones
Enhances complexion instantly
Mirror included for on-the-go makeup sessions
Cons
Not recommended if you are looking for a matte finish.
Price at the time of publication: $32.0
Provide a 3D effect to uplight your facial features with the NARS Dual-intensity Blush – Jubilation. It offers 2 different shades, gold, and peach, to offer a shimmer and matte finish. This blush lasts long and can be used either wet or dry to obtain a high-impact and sheer finish. In addition, the shades are smooth, blendable, and offer a gorgeous glow to your cheeks.
Pros
Smooth application
Adheres well
Easy to blend and build
Compact mirror
Cons
None
Price at the time of publication: $44.99
The NARS Blush Unlawful comes in a peach color with pink-coral undertones and a hint of golden shimmer. This blush is well-pigmented and suits almost all skin tones. It is tightly sealed and has a clear mirror at the lid. The soft shade is perfect for daytime or evening wear and enhances your natural complexion. Moreover, you can also use it as a highlighter.
Pros
Easy to use
Blends easily
Buildable
Adheres well
Cons
None
Price at the time of publication: $35
That's all from us and NARS to make you blush this 2023! Those were the 10 best blushes that you must try to make your cheeks look flushed naturally. Do you still need assistance with choosing the best NARS blush? Check our buying guide below.
Buying Guide – Best NARS Blush
How To Choose The Right NARS Blush?
Buying a blush is simple but there are a few features you must look out for:
Skin Tone: Before you pick a blush, you must figure out your skin tone, and whether you have a cool or a warm tone. This will make it easier for you to choose the right and the most natural-looking blush for your skin.
Skin Type: While choosing a blush, also inspect if it is suitable for your skin type to avoid the risk of allergy or irritation. For example, pressed powders are ideal for normal, combination, or oily skin, whereas liquid or creamy formulas are great for dry or normal skin types.
Pigment: NARS blushes are available in different shades and from light to intense pigments. So, pick a pigment that not only suits your skin tone but is intense enough to look natural on your cheeks.
Lasting Power: Unless you like to make quick trips to the washroom or check on your blush sneakily, choose a shade that offers long-lasting stay power so you can blush and smile confidently all day long.
Blendability: Nobody likes to spend time blending makeup early in the morning or in fact any time of the day. Hence, it is better to opt for an easy-blend formula so your blush session can be quick and easy.
How Do You Apply NARS Liquid Blush?
Have you never applied a liquid blush before? The following steps can help with this gorgeous liquid blush by NARS:
Dispense a pearl-sized amount of the liquid blush on your palm. Given that little can go a long way with this product, you wouldn't need more than 2 drops,
Warm it a little on your palm and then apply it on the cheeks with your fingertips for a natural and diffused effect,
Blend it gently and follow it with a powder foundation or setting spray for best results.
How Long Does NARS Blush Last?
NARS blushes are intensely-pigmented and will easily last up to 6 to 8 hours.
Now, who needs a crush when you have these 10 NARS blushes to make your cheeks go red with joy! So many options, we bet at least one of them made you blush and smile. Given how blushes are a must-have to not only make your cheeks pop but also enhance the complexion, NARS is one of the best choices to explore this season. So, what are you waiting for? Go, get blushed with the best!
Why Trust Stylecraze?
The author of this article, Chaitra Krishnan, is a makeup aficionado and likes to stay updated on the latest makeup trends. She compiled the best Nars blushes for her readers after thorough research and checking several customer reviews on brand websites and online forums. These products will provide you with rosy cheeks and help up your makeup game easily.
Frequently Asked Questions
Is NARS Blush Good?
Absolutely! NARS is known for their intensely-pigmented blushes that without looking patchy, or chalky deliver a smooth and natural-looking finish on the skin.
Does NARS Blush Have Talc?
Yes, some of the NARS blushes do contain talc.
Does NARS Blush Break You Out?
It totally depends on your skin type, but mostly NARS blushes are safe for all. Also, they are available in pressed, creamy, and liquid forms, so choose according to your skin type to avoid chances of breakouts.
Is NARS Blush Safe During Pregnancy?
NARS Liquid Blush is marked safe to use during pregnancy by the brand itself. So, if you are a hardcore fan of NARS, you might as well switch to NARS liquid blush during pregnancy or while nursing.
Does NARS Liquid Blush Come with A Pump?
Yes, NARS Liquid Blush comes in a dispenser-with-pump packaging for an easy and mess-free experience.
Why Does NARS Packaging Get Sticky?
Reasons are many, and one of them is the hot and humid climate that tends to make the palette sticky over a period of time. So, the trick is to maintain and store them in cool drawers and cupboards.
Is NARS Blush Paraben-Free?
Yes, most of the NARS blushes such as NARS Blush (Orgasm), NARS Contour Blush (Olympia), and NARS The Multiple (Orgasm) are paraben-free products.
Can You Use NARS Blush as Eyeshadow?
Absolutely! If you love exploring and are skilled at blending one or two shades, then you can  totally use NARS blush as an eyeshadow. And since they are highly-pigmented, they might deliver a sheer and smooth coverage too.
Recommeded Articles: