13 Best Teacher Bags To Hold All Your Back-To-School Basics
Top selection of functional and fashionable bags that help teachers stay organized.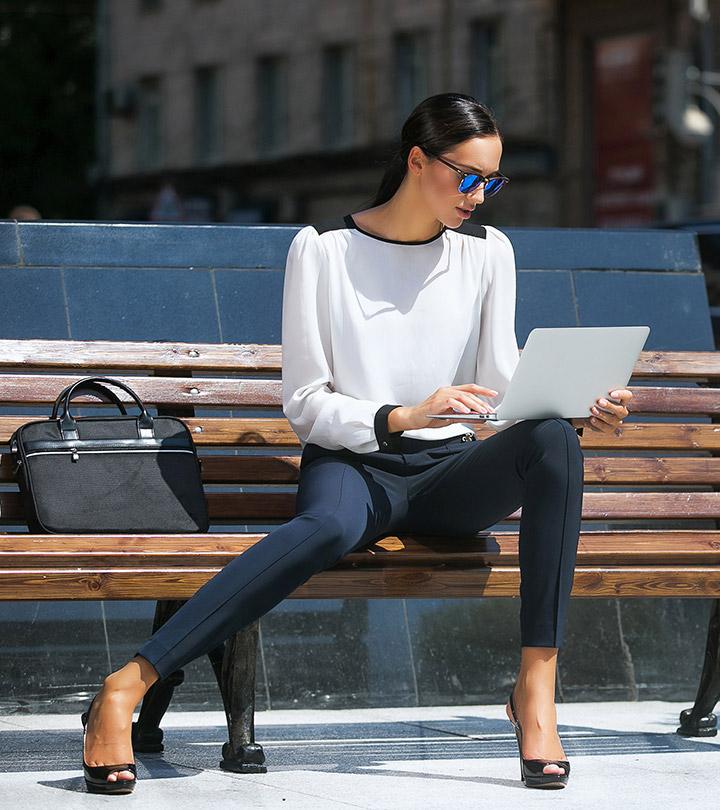 Purchasing the right bag is very important for any teacher. Keeping safety, comfort, and utility in mind, one should invest in the best teacher bags to accommodate their essentials in one place.
The post-pandemic situation will change many things for the teachers, as they might be required to carry their own set of markers, books, planners, folders, and even laptops. Also, a good bag ideally meant for teachers should have separate compartments to keep everything neat, clean, and organized. When you are a teacher and looking for the right bag, you need to keep the color and pattern of the bag in mind because you can't go too overboard with your choices.
From classic totes to backpacks, you will get plenty of options out there. So pick a premium quality bag that is durable, spacious, and has enough capacity to hold everything you need. To make your search easy, we have listed the best teacher bags for all your packing needs in this post. So keep scrolling through to check out our top picks and choose one now!
13 Best Teacher Bags To Keep You Organized At School
The Brooke & Jess Designs Teacher Tote Bag comes with a sweet inspirational message and has enough room to accommodate all your belongings in one place. It is the go-to bag for the most attractive look and everyday storage requirements. It includes a broad main compartment, adjustable shoulder straps, and multiple pocket spaces with a zippered front deep pocket. This high-quality tote bag is made of sturdy material and is completely lined with black nylon fabric. This durable bag is best for gifting and is comfortable enough to carry around anytime, anywhere!
Pros
Adjustable shoulder straps
Convenient pockets
Spacious
Great for gifting
Sturdy design
Multipurpose
Cons
None
Price at the time of publication: $29.95
Making a fashion statement with this IBFUN Utility Tote Bag is now all easy! It is made with high-quality waterproof fabric that makes it multi-functional and durable. With its large size and multiple pockets, you have space for a planner, sunglasses, pens, and even a cup. The adjustable shoulder straps and foldable bottom board helps you carry the bag comfortably for long hours. You can easily fit a laptop of up to 16 inches in it and secure it with its top zipper. This stylish bag is available in multiple sizes, colors, and patterns so you can choose one as per your preference.
Pros
Available in multiple colors and sizes
Adjustable shoulder straps
Multiple pockets
Folded bottom board
Waterproof fabric
Durable
Cons
Price at the time of publication: $37.99
When your requirement is a stylish, minimalistic, almost no-nonsense handbag that gets the job done with nary a peep or fuss, the Lovevook laptop bag should be on top of the list. Constructed out of leather, it can hold a 15.6-inch laptop effortlessly alongside essentials like binders, notebooks, pens and pencils, snacks, and so on. It is constructed with thick foam padding to protect your laptop. To make sure you don't lose your keys, the bag comes with a detachable leash and a dedicated holder. In addition to having plenty of room, it's super lightweight and easy to carry even when the clouds are out, thanks to the water-resistant exterior. The anti-wrinkle sides stand straight even when empty.
Pros
Crafted with leather
Padded laptop section
Structured and lightweight
Over 9 compartments
Available in 14 colors
Cons
The leather might start to peel after a few months of constant use.
Price at the time of publication: $52.99
The BAGSMART Women's Backpack is an excellent choice for a teacher's bag that can carry all your essentials. It has spacious compartments with multiple pockets. The anti-theft pocket is safe to store valuable documents like passport and credit cards. This fashion-forward bag has a stylish look and sturdy top handles. The water-resistant fabric has excellent quality. It also has wide shoulder straps that are ultra comfortable. This sturdy, lightweight bag is great for carrying on trips or to college or school.
Pros
Spacious
Waterproof fabric
Convenient book storage pockets
Padded back panel
Durable
Sturdy design
Cons
Zippers might be slightly problematic
Price at the time of publication: $30.99
Another great option from Lovevook, this sturdy backpack boasts a modern stripes-colorblock design with both gold and silver hardware, giving you the appearance (and room) of 2 bags in 1. There's a USB charging port on the outside that renders hefty power banks unnecessary because you can just charge your phone or iPad with no battery limit. The bag has a solid, stable base that doesn't get knocked over no matter how hastily you pack. The multiple compartments include a stretchable water pocket, a napkin pocket, and even a separate phone-safe section. When there's not much to carry, you can wear the handles like a purse and quickly access the 3 exterior compartments. It's available in 3 sizes, the biggest of which can easily fit a 17-inch laptop.
Pros
Premium-quality hardware
Flexible water bottle pocket
USB charging port
Easy maintenance
Trolley sleeve for easy travel
Available in 10 patterns
Cons
The straps might feel slightly small for some.
Price at the time of publication: $38.98
The KROSER Tote Bag is a great addition to your bag collection. It has convenient compartments, a sturdy frame, and multiple zippered pockets to easily store belongings such as laptop, files, and notebooks. This stylish tote bag is made of a highly water-repellent material that makes it durable. The built-in USB port gives you a hassle-free charging experience on the go. This versatile tote bag is suitable to be your laptop bag, shoulder bag, work tote, etc., and is an ideal gifting choice.
Pros
Multi-functional compartments
Multiple zippered pockets
Built-in UBS port
Water-resistant
Travel-friendly
Value for money
Cons
Price at the time of publication: $31.99
The Simply Custom Life Teacher Tote is multi-functional and ideal for gifting. It provides ample space for carrying essentials such as notebooks, laptops, iPads, etc. It is made with 600-denier polyester and offers two mesh pockets on both sides, zippered compartments, and wide straps. The added organizer adds to the space of the already large frame. This durable bag is available in multiple colors to match your dynamic looks and needs.
Pros
Available in multiple shades
Mesh pockets
Zippered compartments
Optional organizer
Can be customized
Cons
The CYUREAY Convertible Tote Backpack has a unique wide-open design with multiple zipper pockets. It is made up of premium-quality nylon fabric material that is water-resistant and provides a sturdy exterior. Its anti-theft and quick-access back pockets are the actual stars! There are multiple carrying options: a chic tote, a backpack, or a crossbody, which makes it extremely versatile! The built-in USB port gives you the added feature of conveniently charging your devices. It is water-resistant and scratchproof, which makes it perfect as a college or school bookbag, business bag, teacher backpack, etc. This bag is dual-padded and lightweight, with adjustable shoulder straps for optimum comfort.
Pros
Anti-theft back pocket
Quick access pockets
Spacious
Water-resistant
Comfortable shoulder straps
USB charging port
Stylish design
Cons
Price at the time of publication: $29.99
The Harp + Ra Large Canvas Tote Bag is durable and multi-functional. It looks stylish and is extremely comfortable to carry for long hours. The 4'' wide pockets are best for storing all essentials, and interior zipped pockets store valuables safely. The natural cotton fabric adds to the sturdy frame. It includes a laptop sleeve, comfortable shoulder straps, and a spacious compartment for the best storage. This multipurpose bag is available in multiple colors to suit all your looks and needs!
Pros
Spacious
Versatile
Eco-friendly
Available in multiple shades
Durable interior lining
Multi-functional
Cons
Price at the time of publication: $37.95
The Camden 3-in-1 is perfect for both work and playtime. Whether you wear it as a backpack, hold it like a tote, or toss it on crossbody-style, you will look stylish and feel comfy no matter where you are. It's got a 15-inch laptop sleeve on the inside and a luggage pass-through on the outside that allows for easier trolley travel. Deterring malicious activity that interferes with your privacy is an RFID lining at the front that makes it impossible to sneak your credit card or other belongings out of your bag. The best part about it is hands-down the certified Reprieve fabric used in construction, which is recycled from millions of plastic water bottles and repurposed into a beautiful, functional carry-on.
Pros
100% recycled fabric
3-in-1 functionality
15-inch laptop sleeve
Dual front pockets
RFID card guard
Available in 8 colors
Cons
Price at the time of publication: $74.96
Teachers are superheroes, and the Teacher Peach Jumbo Tote Bag is a great way to remind them of it. The front of the bag features a sentimental mesother belongings with ease. The bag is water-resistant which makes it highly durable. It sage that motivates teachers. It is spacious enough to accommodate your essentials without being heavy. It has a broad bottom space with an adjustable strap and a covered bottom panel. This bag includes everything, from zippers and secure pockets to broad straps for added comfort. This versatile tote bag can be a great gift for a teacher.
Pros
Spacious
Waterproof
Easy to clean
Versatile design
Abundant zippers
Great for gifting
Cons
Might not be long-lasting
Price at the time of publication: $29.99
Handcrafted with a sleek vintage look, the Vaschy Laptop Bag is ultra-appealing and user-friendly. It has multiple padded compartments and pockets to store a laptop and other belongings with ease. The bag is water-resistant which makes it highly durable. It provides versatile ways to carry with its detachable shoulder straps and leather-made handles, such as a tote, shoulder bag, and crossbody bag.
Pros
Large capacity
Water-resistant
Wear-resistant
Full leather handles
Side pockets
Padded laptop sleeve
Detachable shoulder strap
Value for money
Cons
Zippers might be slightly problematic
Price at the time of publication: $49.89
The SCOUT Pocket Rocket Work Tote bag has multiple pockets for hassle-free storage. It is designed with two handle lengths for ease of carrying. The maximum capacity zippers and diverse compartments with burst-proof bottoms offer the utmost comfort. The bag is made of lightweight but strong and waterproof fabric, making it highly durable. This travel-friendly bag has diverse patterns to suit changing looks.
Pros
Lightweight
Available in multiple patterns
Durable
Water-resistant
Travel-friendly
Cons
Price at the time of publication: $50
Now that you've explored all the best options in the market, how do you go about choosing 'The One'? We detail a few factors that will help you decide whether the bag you fancy will meet your day-to-day needs.
How To Choose The Right Teacher Bag
Invest in a high-quality bag that is made of quick-drying fabric and won't get frazzled by adverse weather. Materials like leather, canvas, and denim point to durability as they have a longer shelf life than cotton. Also, check if the bag has a reinforced bottom, a breathable back panel, and is waterproof and stain-resistant, which are qualities that will keep you from having to replace it often.
To get the highest value for your money, you should opt for a bag that's ideal for both work and play. Check for features like a tablet sleeve, key clip, hidden pockets, pen and pencil holders, insulated compartment. The design and style need to be versatile and pairable with casual outfits, so you can make the most of it. Fun features like reflective accents, magnetic closures, luggage tags, or detachable pouches score high on the style quotient. Check if it has an expandable design, a detachable shoulder strap, ergonomic carrying handles, or doubles as a travel tote or backpack when you're on vacation, that's a fantastic bonus.
You know you are going to be testing the potential of your bag by stuffing it with everything you need for class, which is why it's important for the bag itself to not be too heavy or bulky. Look for something sleek and stylish with file organizers or dedicated compartments for your basics. Lightweight bags are easier on your shoulders as well, so you don't feel bogged down even before the school bell rings.
Infographic: What To Carry In Your Teacher Bag & How You Can Maintain It?
Why Trust StyleCraze?
The author of this article, Priyam Gupta, is a fashion aficionado and finds great pleasure in experimenting with different looks. To help teachers pick the most convenient bags for their work, she visited many online forums to check product reviews and created a list of the best ones. The listed items are of superior quality and take care of your daily needs.
Frequently Asked Questions
What should I keep in my teacher bag?
That depends on which grade you teach and whether you're required to take your own school supplies. In general, you should keep your laptop or other essential gadgets, a lunch pack, water bottle, hand sanitizer, some basic medicines, band-aids, and of course, your phone, charger, wallet, and keys. If you teach at the primary level, you might also need to pack your own markers, pens, and kid-friendly books.
What bag should teachers use?
Teachers can opt for tote bags that have multiple compartments to arrange all the school essentials. Additionally, you can choose lightweight bags that are made from durable materials like denim and leather.
How do I clean my teacher's tote?
Dampen a soft cloth and wipe your bag with it. If the bag is filled with stains, use a tote cleaner. Follow these steps to clean the marks on the bag:
Shake the tote cleaner bottle.
Either spray onto a soft cloth or directly on the stains.
Rub the area in circular motions with the soft cloth.
Wipe off with a dry cloth.
Do not use it on the leather handles. The material might crumble.
Recommended Articles