20 Bestselling Handbags You Need To Get Your Hands On Right Now!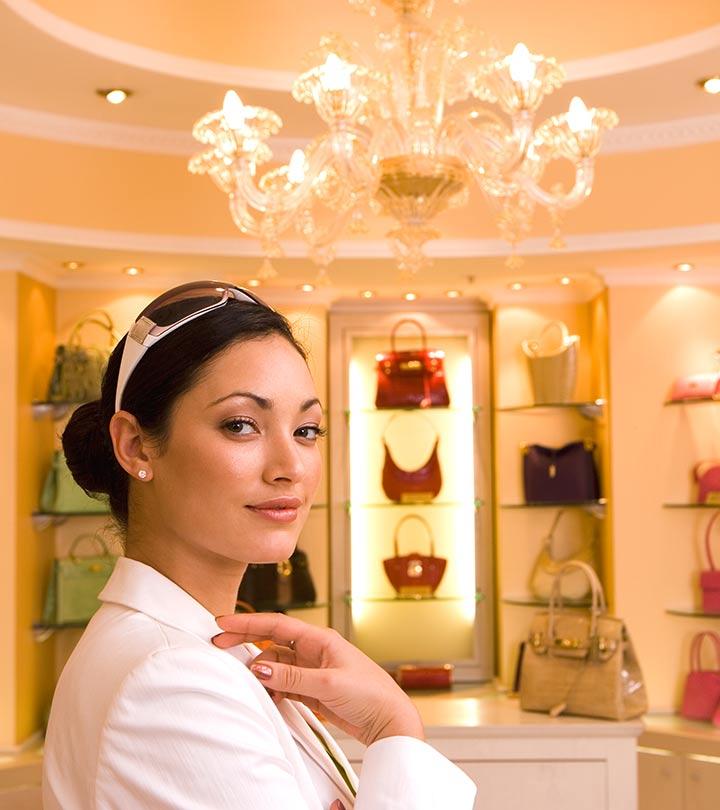 My mom once asked me if I carried bricks in my handbag because she could not think of a better reason to justify its weight! Does this happen to you, too? Are you often told that you have way too many handbags? You can never have too many handbags. Besides, they are not just for matching with your shoes – you are practically carrying a little bit of everything under the sun in them.
If you are a handbag aficionado (or not), you need to check out these bestsellers. While some are trending, others are classics and absolute must-haves. Take a look!
20 Best Selling Handbags You Need To Get Your Hands On, Right Now!
If you are into handbags, you need this Michael Kors tote in your collection. It is available in vibrant and stylish colors, so there's plenty to pick and choose from. Staying true to its name, it is ideal for people on the go, with ample space for everything you might want to carry.
Compartments – 2
Available Colors – 20
This crossbody bag works both as an everyday essential and a travel pouch. Dark brown is a Fossil staple, and most of their designs revolve around this color. However, this bag is available in more than 10 attractive colors. If you want to experiment with more handbag designs, you should get hold of one of these. The leather quality of Fossil bags is one of the best in the industry. Most Fossil customers are loyal to the brand for this very reason.
Compartments – 2
AvailableColors – 11
Steve Madden is known for its unusual design patterns. Be it handbags, shoes, or accessories – they are unique, stylish, and chic. The products from this brand are a part of every girl's wishlist. Their bags are elegant and spacious and big enough to carry your essentials. Your emergency kit can scoot in as well.
Compartments – 4
Available Colors – Red, Black, Mauve
Your style amps up automatically when you are spotted with a Ted Baker handbag. The design, color, and material of their Larah bag are sophisticated and ooze class. There is an innate English vibe to their bags, which are timeless companions to your chic wardrobe. The quality of this matte finished handbag makes it worth every penny you spend on it.
Compartments – 1
AvailableColors – Peach
Totes are the most sought-after bags, and Guess is in an absolute must-have brand. This tote has one large compartment that can fit everything you need – essentials, basics, iPad, Kindle…the list goes on. It is affordable and elegant too!
Compartments – 1
AvailableColors – Black, Cognac
Totes are known for their comfort and functionality. Here is a bag that gives you all of that in a crossbody bag variant. It looks just as good with your chic office wear and can accommodate everything you need for surviving a weekday or running errands. You can use it as a tote or crossbody bag.
Compartments – 1
Available Colors – Suede
You know a Ralph Lauren bag when you see one. This is because of their eclectic designs – in this case, an everyday bag with drawstring. The way the strings cinch make it even better. Its color complements its style perfectly, and it is ideal for shopping. Just draw the strings once, and pulling your wallet out at the store in the mall becomes a breeze. Just toss it on your arm or hold it like a satchel. Either way, you are sure to get a lot of compliments.
Compartments – 1
Available Colors – Red, White, Tan, Black
Now this is a satchel that every woman should own. It is classic, sophisticated, and functional. If you are the kind of person who believes in investing in a practical design that can keep you going for the longest time, this is the bag for you. This eternal style will never go out of style or let you down.
Compartments – 1
Available Colors – Black, Stone Multi, Cognac Multi
Are you a vegan looking for faux leather bags? Or, do you simply prefer faux leather over pure leather? Here's some good news – this bag by Calvin Klein is functional and an everyday essential. They have been the pioneers of great quality and stylish bags that are quite affordable. This tote bag is massive, elegant, and can fit most of your essentials, including your laptop or tablet. What else do you need?
Compartments – 1
Available Colors – Navy, Black, Gold
This is a stylish crossbody bag for anyone who hates to hold on to anything or does not like shoving everything into their trouser pockets. It is a sleek, light, and stylish addition to every girl's collection. You can use this as a clutch if you want to be all fancy or a crossbody when you are looking for functionality.
Compartments – 1
Available Colors – 15 colors
Kate Spade's Kingston Bag is timeless and a style upgrade for a crossbody bag. The gold zipper and hardware lift the color further, adding charm and style to the bag. Kate Spade is known for giving us all style goals, and this crossbody bag is a keeper.
Compartments – 2
Available Colors – Cloud Cover, Dusty Peony, Emerforest
This iconic Burberry checkered design has redefined minimalism but with sophistication. Pick any Burberry bag, and it will never fail to impress you. This brand is more than just an accessory. It is a lifestyle that defines who you are.
Compartments – 1
Available Colors – 1
Do you have too many handbags? But do you have the hobo bag, though? Hobos marry functionality with sophistication. The Gucci logo adds character to this hobo bag. It is expensive but worth every penny because this design never goes out of style. It goes with absolutely anything, even your pajamas.
Compartments – 1
Available Colors – Red
Looking for a robust bag from a premium brand? Then, you need to get your hands on this Prada bag. Though its design is not remarkably unique, its quality is unmatched. It is classy, sturdy, and discerning.
Compartments – 2
Available Colors – Black
Anything with a Tory Burch motif has got to be good. If you don't trust me, you need to see it to believe it. This is a unique take on the regular tote bag. Its firm handles and glossy finish set it apart. I fell for the finesse of this bag – I'm sure you agree.
Compartments – 2
Available Colors – Red, Black
This is another bag from Tory Burch that you need to get your hands, especially if you are into smaller bags. It is easy to carry, fits your essentials, and looks like a million bucks.
Compartments –1
Available Colors – Cardamom, Cassia, Regal Blue
Brahmin bags are front runners when it comes to pure leather bags. The price you pay is for their quality, design, style, and the uniqueness they bring to the table. This clutch doubles up as a side body bag, which makes it perfect for when you get tired of holding it. So, it's a total win-win.
Compartments –2
Available Colors – Black, Emerald, Graphite, Multi, Pecan, Scarlet, Travertine, Verdigis
Thanks to the designers at Michael Kors, there is no dearth of statements handbags when you feel like dolling up. I would never consider a designer handbag, but if it is functional and stylish, why not? Michael Kors has revolutionized women's bags and accessories in more ways than one, and it is evident with this one.
Compartments –2
Available Colors – Cream
This is a signature piece from YSL. Its metal-fringe tassel with a polished monogram, chain strap, and the color silver play up beautifully against the lambskin canvas. It acts as a wallet but with all the glitter and glamour. It comes with a wall pocket and six slots for holding cards.
Compartments –2
Available Colors – Silver
This is a quirky and fashionable clutch that doubles up as a crossbody bag. Its metal hardware and neon green color get all the brownie points. If you have a whacky personal style and are looking for an equally unique piece, this is the bag for you.
Compartments –1
Available Colors – Neon Green
Handbags are more than just accessories. They are unique masterpieces. Plus, my idea of dealing with Monday blues sometimes is facing the week head-on with a new handbag. It is fun changing your handbag and getting loads of compliments.
Which handbag are you totally in love with? Let us know in the comments section below!
Recommended Articles
The following two tabs change content below.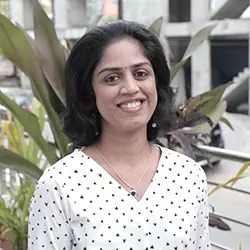 As Chief Editor, Harini sets the tone and editorial direction for StyleCraze to deliver engaging, interesting, and authentic content revolving around women's health, wellness, and beauty. She has over 14 years of experience in content writing and editing for online media. She specializes in the areas of Beauty, Lifestyle, and Health & Wellness and is proficient in Medical Sciences (Biology, Human Anatomy and Physiology, and Biochemistry). Her background in Biomedical Engineering helps her decode and interpret the finer nuances of scientific research for her team. Harini is a certified bibliophile and a closet poet. She also loves dancing and traveling to offbeat destinations.