9 Best Clarifying Shampoos For Low Porosity Hair In 2021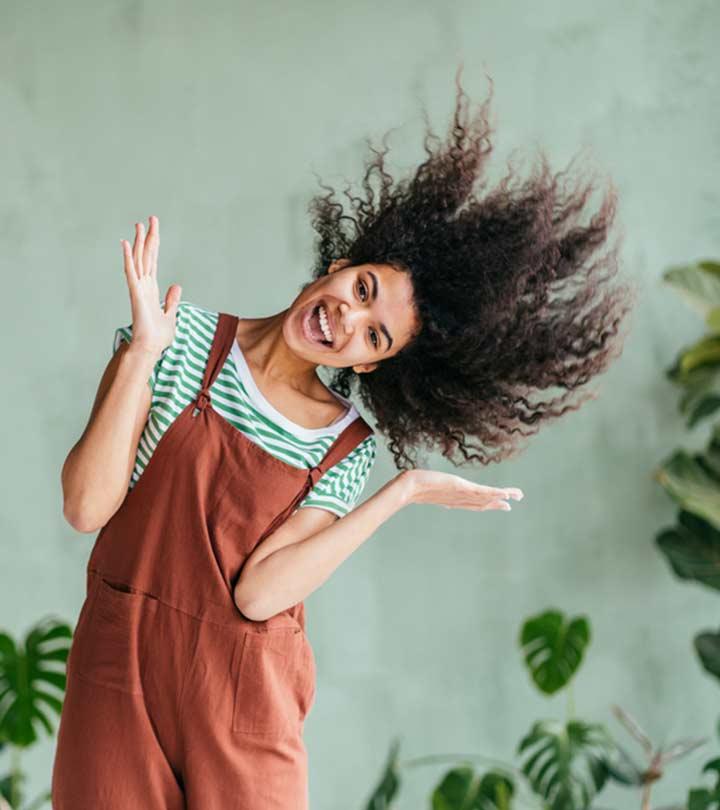 Taking care of and maintaining low porosity hair can be a backbreaking task. Low porosity natural hair has flat cuticles, making it difficult for the hair to absorb moisture. This may also lead to dry and unmanageable hair, especially if you have curly hair. Sebum, the hair's natural moisturizer, cannot penetrate through the length of your hair strands to moisturize your hair because of all the bends and kinks in your curls. As all the products do not get absorbed, it tends to stay on the top of the hair, building up residue, resulting in breakage and shedding.
If you want to clear residua off the strands, you should consider clarifying shampoos as regular ones may not be as effective. It is important to meticulously look for the right product that helps you remove build-up and moisturize your hair. We have made your search easier for you with our list of the 9 best clarifying shampoos of 2021.
9 Best Clarifying Shampoos To Rejuvenate Low Porosity Hair
This sulfate-free clarifying shampoo contains coconut oil, which gently cleanses your hair, and amla oil, which reduces hair breakage and improves moisture retention. It keeps your hair soft, smooth, and moisturized. It does not contain any harsh elements that strip away natural oils from your hair. Infused with pro-vitamin B5, this shampoo helps to smooth the cuticle surface. It does not contain paraben or artificial colors. All you need to do is apply the shampoo evenly throughout your wet hair and scalp. Rinse well and follow with conditioning your hair.
Pros
Sulfate-free formula
Soft and smooth hair
Contains pro-vitamin B5
Cruelty-free
Suitable for all hair types
Cons
It may not be suitable for an extremely sensitive scalp.
The deep cleansing formula of this shampoo clears build-up caused by products and environmental impurities, and restores the health of your hair. It consists of argan and avocado oils, keratin, lavender, chamomile, and jojoba extracts, which nourishes your hair. It is color-safe and paraben and sulfate-free. You can use this clarifying shampoo twice a month. If you swim regularly or use hard water and a lot of hair products, it is suggested that you apply this shampoo throughout your hair and scalp once or twice a week.
Pros
Color-safe
Removes build-up
Moisturizes your hair
Paraben-free
Sulfate-free
Increases elasticity and restores shine
Cons
It may not be best suited for fine hair.
Restore the shine in your hair with this clarifying shampoo for low porosity hair. It makes combing your hair easier by 62% and eases detangling of curly hair by 78%. It also helps remove dull residue and cleans your hair without losing moisture. Gently massage the shampoo into a lather throughout wet hair and scalp before you rinse it off. Ensure that you detangle your hair completely while you shampoo or condition your hair. You can use the product on an intermittent basis.
Pros
Vegan
Safe for color-treated hair
Holds moisture in your hair
Prevents hair from getting dry
Cons
May not be suitable for all hair types
This sulfate-free clarifying shampoo gently cleanses and removes grease, oils, and product build-up from your hair. It is ideal for low porosity curls and coils that resist moisture. It contains baobab, tea tree oils, spearmint, and clary sage that work towards improving the health of your scalp. It also includes shea butter in its ingredients that moisturize your hair. You may use this shampoo once a month.
Pros
Sulfate-free
Removes build-up
Improves scalp health
Moisturizes your hair
Cons
It may not offer deep conditioning qualities.
This sulfate-free clarifying shampoo is suitable for all hair types, whether straight, wavy, or curly. It is also ideal for chemically-treated hair. It contains soy protein and panthenol that penetrate through the hair follicles to give your hair its natural shine and strength back. The botanical extracts present in the shampoo help remove product build-up and cleanse your dry hair. It promotes healthier and stronger hair and helps with dandruff and dry scalp.
Pros
Deep conditioning
Detangles hair
Hydrating
Contains avocado oils
Cons
It has to be thoroughly washed; otherwise, it may leave some white flakes.
Give your curls a fresh start with this clarifying shampoo. It contains non-stripping citrus extracts, which remove dulling residue, hard water deposits, and impurities in your hair without removing moisture. It is safe to use on color-treated hair. Gently massage the shampoo through your wet hair and scalp and rinse it with warm water once or twice a week. The shampoo acts as a customizable approach for each type of curly hair, whether it is wavy, coily, or kinky.
Pros
Color-safe
Contains fruit extracts
Locks moisture in your curls
Removes build-up and impurities from hair
Cons
Rejuvenate your hair with a deep moisturizing treatment with this clarifying shampoo. It is suitable for every texture and curl type. It is rich in coconut oil and contains charcoal, which helps remove residue and impurities in your hair without stripping moisture and shine. The shampoo is formulated to help hairdressers achieve and maintain healthy hair. Massage a coin-sized amount into wet hair and rinse it thoroughly. For best results, use this shampoo once a week.
Pros
Removes build-up
Hydrates and locks moisture
Leaves your hair feeling clean
Works for all textures and curl types
Cons
Some may find the fragrance overwhelming.
Detoxify curly hair with this clarifying shampoo as it helps clarify impurities, eliminate frizz, and improve the health of your hair. It nourishes the scalp and hair without stripping the moisture away. It does not leave your hair dry and makes it feel soft and clean. It rejuvenates dull and frizzy hair with its fresh citrusy scent. This shampoo for curly hair can be a good choice for swimmers as it helps remove chlorine and seawater impurities. Apply it to the nape of your neck and gently massage upwards for 2 minutes and spread it through the roots and ends before you rinse it thoroughly.
Pros
Cruelty-free
Removes frizz
Removes build-up
Lightweight
Safe for color-treated hair
Cons
Gently cleanse your hair with this non-irritating clarifying shampoo and rinse away up to 90% residue from hair products. The formula is ideal for all hair types, including color-treated hair. You need to use it once a week on your wet hair and massage into a lather before rinsing it off. It helps boost the volume of your hair with its gentle and mild formula. Bid goodbye to your bad hair days now.
Pros
Non-irritating
Suitable for all hair types
Safe for color-treated hair
Increases volume of your hair
Cons
While purchasing a clarifying shampoo, you should ensure that it is formulated for low porosity hair. Not all shampoos are made with the same formula. Here are some do's and don'ts that you need to keep in mind while buying a clarifying shampoo.
How To Choose A Clarifying Shampoo For Low Porosity Hair?
Deep cleansing 
The shampoo should have deep cleansing properties. It is better to buy one without sulfates. 
Moisturizer 
It should also contain ingredients that hydrate your hair apart from cleansing agents. In other words, the clarifying shampoo should not over strip moisture off your hair. It should contain 2 layers of moisturizer. According to experts, the first layer of humectant works as an adhesive layer of moisture, small enough to enter your cuticles to make your hair soft and shiny. The second layer should contain lipids usually found in shea and avocado and other fatty acids oils. It can bind with humectant and fill up the open spaces in your hair shaft. 
Low protein 
Low porosity natural hair is prone to the overload of proteins. Hence, you should choose a product with little to no protein.
These products can help you solve your low porosity hair woes. They can help prevent breakage and help restore the moisture, shine, and strength in your hair by penetrating deep into your hair shaft and keeping it hydrated. They boost its volume and make it look and feel healthier. So what are you waiting for? Order one immediately and see promising results.
Frequently Asked Questions
Is clarifying shampoo good for low porosity hair?
It is good to add a clarifying shampoo to your hair routine. Low porosity natural hair is prone to product build-up. The hair strands tend to get crammed together. Due to the absence of space between the cuticles, it gets difficult for conditioners to penetrate and deliver moisture to the hair shaft. Hence, it is better to use a clarifying shampoo.
How do you clarify low porosity hair?
Saturate your hair with warm water for 3 minutes. Use a clarifying shampoo for deep cleaning and wash it with a low porosity shampoo. Clear all excess water and apply conditioner to your hair.
Is coconut oil good for low porosity hair?
It may not be good to use coconut oil if you have low porosity hair. Oils such as olive oil and coconut oil sit up on top of the hair instead of absorbing them. Hence, it would be difficult for water to get into the strands and moisturize the hair. These oils tend to dry low porosity hair.
Are leave-in conditioners good for low porosity hair?
It is difficult to moisturize low-porosity hair. Hence, water-based leave-in conditioners can help penetrate moisture into your hair shaft. It also helps to detangle your hair.
How often should you clarify low porosity hair?
You can use a clarifying shampoo once or twice a month to remove the residue and cleanse your hair. Follow it with a protein-free conditioner.
Recommended Articles:
The following two tabs change content below.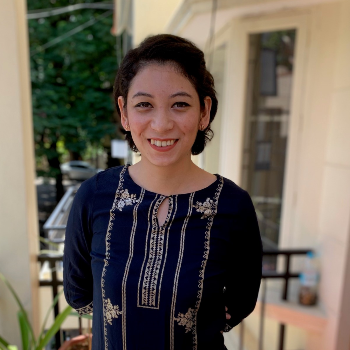 Sneha Manandhar holds a Master's degree in English from the University of Pune. She has previously worked with media and publication houses in varied capacities as a lifestyle writer, an editor, a copywriter, and a translator. She reviews beauty, skin care, and wellness products from specialized curated lists. She believes that SEO-driven content is the present and the future and keeps herself busy by dabbling in SEO-related tools and honing her editing skills.