15 Best Selling Brands Of Rose Perfumes, Fragrances And Scents
Scents have always been a promising industry. Women today have a collection of numerous perfumes, rather than having just one signature perfume for special occasions. People have made use of perfumes and sweet-scented oils for thousands of years. As they enhance the feel of the skin and smell of the body, they have come to be valued in every culture. Many perfumes and scents have been derived from the rose and it is a fragrance that is unique and absolutely delicious to inhale.
Given the popularity of the rose, there are a lot of rose perfumes around nowadays, each having its distinct style. The best rose perfumes are those that are rose-centric and not mere rose blends. If you are a fan of the sweet-smelling rose perfumes, then here are some of the well-known brands of rose perfumes and fragrances that you might consider getting your hands on.
1. Annick Goutal Rose Absolue:
Annick Goutal has several rose-inspired popular fragrances that you can choose from. Rose Absolue combines the essence of six refreshing and exotic roses, making it the best of the lot. With this perfume, you can breathe in the scent of May, Bulgarian, and Turkish roses blended with the fragrance of Moroccan, Damascus, and Egyptian roses. Annick Goutal believes that a rose symbolizes the eternal feminine beauty, and it has sensuous properties that are beneficial for the skin. This fragrance is delicate and radiant, and all rose. It shifts from dewy to dusky to slightly velvety.

2. Diptyque Eau Rose:
This perfume was released by a French perfumery. This Eau Rose has a delightful, uncomplicated and a very sunny day rose smell like that of a freshly picked pink rose with a tinge of fresh lemon and delightful honey. Diptyque is a niche fragrance house that has managed to create a beautiful rose-centred fragrance with their Eau Rose. This perfume has subtle hints of lychee, musk, blackcurrant, honey, cedar and more. It comes packed in a box that also exudes beauty. This fragrance is said to celebrate the multiple aromas of the flower as it blossoms over time. It is not deep, velvety or spicy, but has a true rose accord and hence, is worth getting your hands on.

3. Serge Lutens Sa Majesté La Rose:
Serge Lutens fragrances are not what you would describe as pretty in a conventional sense. To some, they are considered odd, but they have something alluring about them that just cannot be explained. This perfume is rich and complex but highly contrasts that of other niche lines. Sa Majeste consists of Moroccan rose, blue chamomile, geranium, lychee, clove, honey and other scents, celebrating the beauty of the rose in a different way. The essence is of dewy rose petals with a touch of greenery. It is not bright or dark but in between. It can be overpowering at first, but as it dries down, it becomes more honeyed.

4. Diptyque L'Ombredans L'Eau:
This perfume combines a very fresh rose fragrance along with the fragrance of clean, green grass and sweetish-tart black currant. It was launched in 1983 and has been described as "the scent of a green riverside garden." This perfume seems harsh at first but later bursts into an overwhelming dose of green. It is crisp, a bit sharp and just about linear once it starts to settle down.

5. Hermes Rose Ikebana:
This fruity fragrance brings together a blend of sheer rose, crisp grapefruit, rhubarb and a very subtle hint of vanilla. This is one of the scents in the Hermessence collection, each of which is meant to evoke a fabric. This one reflects the touch of silk on the skin. It is pretty, soft and silky and leaves you feeling beautiful. The tinge of peony and grapefruit add a certain softness to the fragrance. A lightly sweet fragrance, it remains bright and summery till it dies down.

6. Rochas Tocade:
This perfume includes notes of magnolia and bergamot, heart notes of rose, orris, and geranium, as well as cedarwood and vanilla. It has a clean, dewy, airy scent to it that leaves you feeling happy. It is warm and sweet and tends to envelope the wearer. It is a linear fragrance having an amber base of rose and vanilla and will leave you with a nice heady scent.

7. Stella McCartney Stella:
This is an easy to wear and very soft citrus-rose fragrance that comes in a petite, lovely purple bottle. This fragrance captures the fragility of the high summer rose when the petals are just about to fall off. It consists of notes of rose essence, peony, amber, mandarin and rose absolute. Initially, it smells of dewy flowers and crisp citrus, but as it dies down it leaves a pleasant, woody-musky amber. It contrasts the freshness and softness of the rose, but it is not deep and dark. Rather, it is a subtle fragrance with minimal sillage. The rose is prominent, but soft, giving it a nice touch.

8. Guerlain Nahéma:
This fragrance combines the fragrance of overblown roses and ripe peaches with bergamot and mossy wood. It is intense, yet lush and elegant. The smell of rose and peaches never dies out of this fragrance. This perfume has a robust silllage and works best when worn at night for a sensuous occasion. Nahema gives you a grand, passionate and lush fragrance that you just have to try at least once in your life.

9. Ormonde Jayne Ta'if:
This fragrance is centered around the Damascus rose, which is placed in a setting of delightful spices like saffron and pepper. You will be amazed to see what the integration of dried fruit and resin fragrances can do to make this fragrance all the more alluring. It leaves you feeling like you are journeying through mystic foreign lands. It starts with a deceptively sheer note of dewy rose, almost like rosewater. It then turns dusky and a creamy undertone takes over. It develops and deepens slowly and lasts for a long time. It is not overpowering but is sultry in a restrained and sophisticated way.

10. Le Labo Rose 31:
This fragrance has a very masculine yet enduring spice-woods scent. It is heavy on cumin and contains faint traces of rose. The fragrance starts with light citrus and strong dusky spice. But as it dies down, you begin to notice the presence of rose lingering on. This is a dark scent, more warm than cool, but not particularly heavy. It has good lasting power and a spicy woods scent that you will just adore.

11. S-Perfume 100% Love:
This fragrance combines the scent of a neon pink rose with dark cocoa chocolate giving you a fragrance that is pulpy, yet erotic. It starts out with a chocolate-incense note, and the rose fragrance becomes evident only once this has warmed on the skin. It is found to be velvety soft, mysterious and sexy with a musky base.

12. Guerlain Rose Barbare:
This perfume is a light and bright take on the popular fragrance of rose chypre. Rose Barbare has a heavy, incisive Ottoman Rose tone coupled with honey-chypree notes. It has a dewy, sweet rose scent having fruity undertones and vague, indistinct spice notes. The fragrance is very polished and also dressy in a modern way. It is not too dark or provocative, but has a warm and soft feeling. It is a pretty fragrance and will appeal to anyone who fancies rose scents.

13. Yves Saint Laurent Paris:
This is a classic of the 1980's. This effervescent fragrance comes with a fruity blend of roses and violets that give you a beautiful, heady feeling when worn. It is fruity, bright and gives you a happy, optimistic air. It has lush roses at the heart of it and later softens with a creamy violet note. It is extraordinarily feminine and entirely romantic and effusive. It has a sandalwood base that sets it off perfectly. Yves Saint Laurent Paris has its base notes stemming of mimosa, geranium, mayflower, hawthorn, bergamot, juniper, Damascus rose, violet, may rose and more, that all come together to give you a beautiful fragrance.

14. Les Parfums de Rosine La Rose de Rosine:
The Les Parfums de Rosine line has numerous variations of rose scents and fragrances. La Rose de Rosine has a warm fragrance with a very feminine and delicate rose-violet composition. It is pleasant to wear and has a pleasing Oriental finish as it dries down, that will leave you feeling fresh and beautiful.

15. Lush Imogen Rose:
This fragrance stems from real rose absolute. It also has rose oil and other natural ingredients that make it very invigorating. The resulting fragrance is warm, has a powdery rose base and is long lasting. It represents the Damask rose very well. It opens with the scent of a lifelike rose and then softens and dries into a dusky iris-rose with a trace of sweetness of a tonka bean. It is a drowsy and dreamy fragrance and contains rose, bergamot, vetivert, ambrette seed, tonka, and orris, which come together to leave you with a pleasant perfume.

*Subject to Availability
So these are some of the rose perfume brands that you just have to try out if you want to get a real feel of a truly rose-centered fragrance. The rosy touch of these perfumes will leave you feeling heady but happy, so do check them out.

The following two tabs change content below.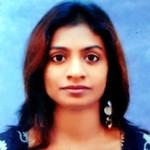 Latest posts by Maanasi Radhakrishnan (see all)