11 Best Chloé Perfumes With Exciting Floral Fragrances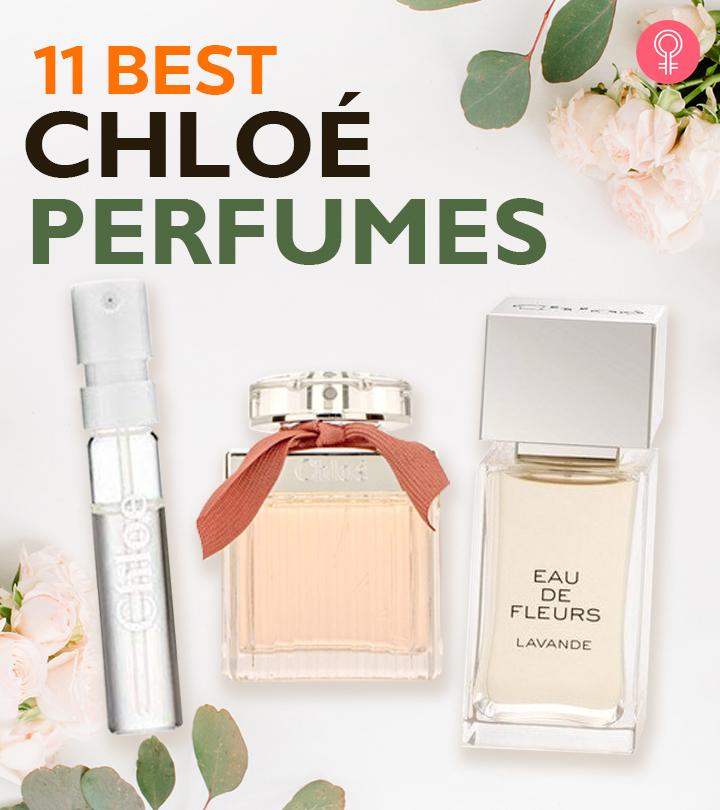 Since most people love floral scents, owning the best Chloé perfume is necessary. Launched in 1952, Chloé made high fashion accessible to everyone. However, it was only in 1975 that they debuted their perfume range that became an instant hit worldwide. With exciting floral fragrances, Chloé has become a household name and a product you should add to your kitty.
Here is a list of some Chloé perfumes you can check out to bring out the powerful lady in you. Keep scrolling!
11 Best ChloéPerfumes
The Chloé New For Women is manufactured in France and is recommended for romantic wear. The perfume has a long-lasting effect. It has peony as its top note. Its heart has rose petals and magnolia. The perfume's base note is cedar and ambergris. Check this video to learn more about the product.
Love Story By Chloéhas a fruity floral fragrance. The perfume is the expression of a free woman. The fragrance is a mix of orange blossom, jasmine, and cedar wood. All these fragrances together give a long-lasting fruity floral smell. The perfume bottle has a padlock design that symbolizes love and romance. It has a delicate ribbon knotted casually on the sides that complements femininity. Take a look at this video to get more information on the product.
Roses by Chloé has a classic floral fragrance. The perfume has key notes of bergamot, rose essence, and amber musk. It is subtle and gives a hint of freshness. The perfume comes in a modern and delicately pleated bottle. The bottle is adorned with a hand-tied pink ribbon. This video offers a more detailed explanation of the product.
Narcisse By Chloéis a popular fragrance that is perfect for women with alluring tastes. The perfume has a refreshing floral scent of pineapple and apricot as the top notes. This is mixed with the middle notes of violet and peach. The perfume is ideal for both day and night wear, and for any season of the year.
Chloe Nomade Eau De Parfum has a distinct woody fragrance with flora notes. The heart note of feminine fressia is counterbalanced by the base note of woody oak moss and the middle notes of sugary mirabelle plum. The bottle comes with a U-shape design with a soft pink velvety loop attached and a medium-sized cap.
Chloe Eau De Toilette Vaporisateur is a vintage perfume infused with white flowers and aldehydes. It has top notes of bergamot, coconut, and peach; middle notes of tuberose, ylang-ylang, and musk; base notes – sandalwood amber and cedar. The bottle has a simple round design with a tall cap. This perfume is available in 90 ml only.
Nomade by Chloéis described as the essence of a free-spirited and confident woman. The perfume has an intense fragrance of oakness, which is enveloped in the soft fragrance of mirabelle plum. The perfume also contains a bright floral note carried by freesia. It is formulated with natural ingredients.
See By Chloe Eau de Parfum Spray is especially for romantic wear and has a seductive fruity floral fragrance. It comes with top notes of bergamot, heart notes of apple blossom accord, jasmine, and base notes of sandalwood and vanilla. The bottle comes with a petal design glass and a cap with a loop similar to a birdcage.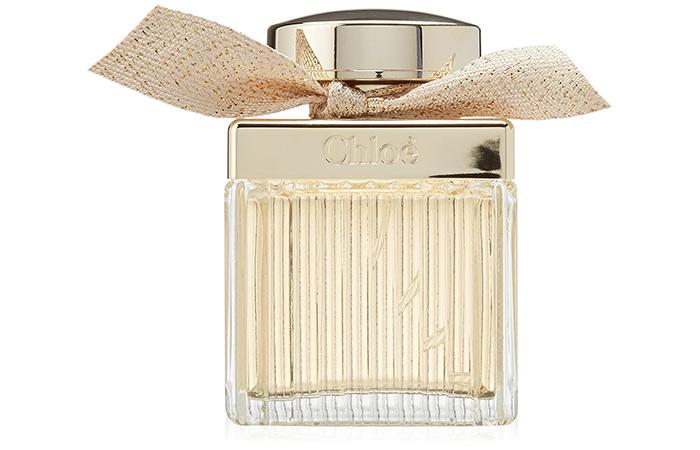 The Chloé Absolu De Parfum was launched in 2017. The perfume has an oriental floral fragrance and is a beautiful blend of damask rose, grassed rose, patchouli, and vanilla. The perfume is suitable for all skin types. It comes in a modern, delicately pleated bottle. The bottle has a delicate hand-tied ribbon made with gold thread.
The Chloe Fleur De Parfum is specially made for women who adore the floral charm. This perfume opens with the notes of verbena, bergamot, and grapefruit that blend into the heart notes of rose, cherry blossom and round offs with the base notes of white musk and cedar. The bottle is designed with pleated glass and a hand-tied ribbon. It is available in 30 ml and 75 ml.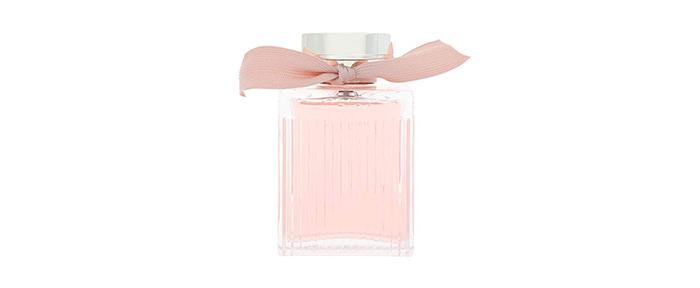 The L'EauEayde is a composition of various elements. The top notes contain the aroma of grapefruit, bergamot, peaches, and cider. The heart of the perfume is filled with the fragrance of rose, violet, freesia, jasmine, and lily. The powerful base note consists of patchouli, cedar, amber, oakmoss, and white musk. The perfume is perfect for summer and spring and lasts for a long time. It comes in the classic Chloébottle with a green bow tied to the collar.
Why Trust StyleCraze?
The author, Baishali Bhattacharya, is a certified style and image consultant with a keen sense of fragrance. She strongly believes that there is no match for Chloé perfumes when it comes to floral scents. After reviewing all available product reviews, she has compiled a list of the best products to ensure her readers have the best experience with perfumes. Chloé perfumes make you feel fresh and bright.
Recommended Articles