7 Best Coach Perfumes For Women That Hit The Right Notes In 2021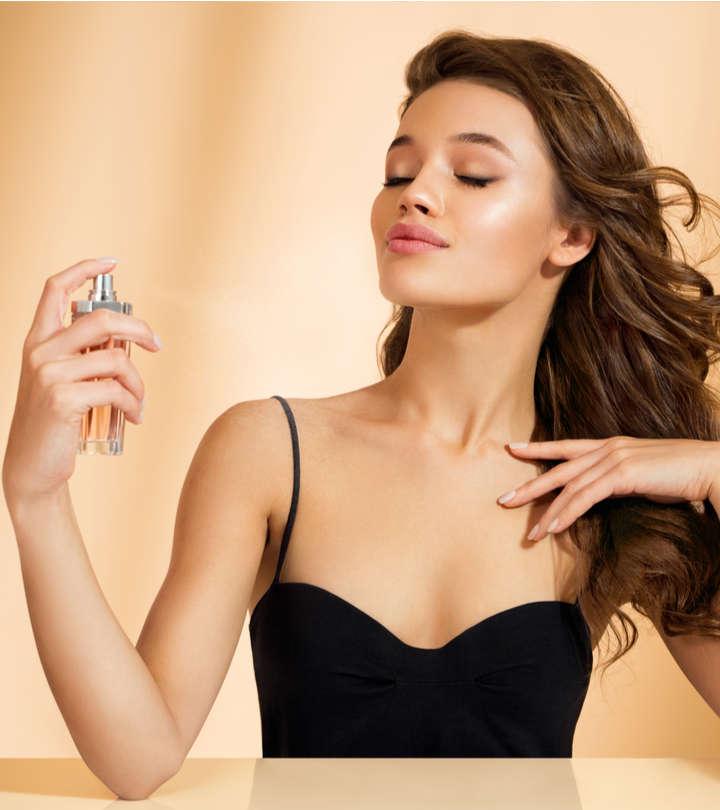 Have you been wondering which scent to wear when you are dolled up ready to go out? The one perfume that can uplift your spirits? Don't worry, we got you. It is hard to find a perfume that isn't just about the smell but how it makes you feel. Finding the right scent either fruity, sweet, or seductive that can last an impact is tricky. A signature scent for you is right around the corner with our list of the best Coach perfumes for women.
Many of us would like to find the scent that makes us feel confident and ready to conquer the day ahead of us, right? Coach perfumes for women are driven by spontaneous energy to make you feel good about yourself. Experimenting will help you find what works best for you based on the feelings of the scent and the ingredients. Discovering an ideal perfumer is a lot harder than finding a date today, isn't it? We promise to make it easier for you to find your significant scent through our list!
The 7 Gorgeous Scented Coach Perfumes For Women In 2021
The Coach Eau De Parfum spray is full of contrasting notes; we can smell the bright raspberry leaf, pear, and pink pepper in the top notes. The middle notes are the creamy Turkish roses, gardenia, and cyclamen. It ends on a musky base note with suede, cashmeran, and sandalwood. The spray bottle is in the shape of a golden turn-lock which is a reference to their luxury Coach bags. Just a whiff of this signature scent with the lightest fragrances is enough to make you feel relaxed. The perfume is absolute bliss and luxury in a bottle.
Pros
 Mild, lingering scent
 Unique floral scent
 Value for money
 The dry-down is feminine and classy
Cons
This Coach Signature Perfume for women has a floral dominant scent that will make you receive compliments all day. The top notes are citrusy, it is a sweeter type of floral with orange blossom, honey, and guava. We get the notes of mimosa, jasmine, and violet with hints of wood which makes it a great performer among the many Coach classic perfumes. The fragrance is balanced and has sugar-spun tonalities which make it perfect for countless occasions. A beautiful scent to make your day!
Pros
 Unique honey-suckle note
 Smells refreshing and clean
 Lasts for 12 hours easily
 The woody smell balances the powdery sweetness in the scent.
Cons
 It can have an intense scent that some may not like.
This Coach fragrance in the form of Eau de parfum is a feminine scent that is filled with floral notes. It will make you feel on top of the world with just one whiff. One of the attractive elements in the perfume is the pineapple note. The citrus-based notes are just the cherry on the top of the cake for this delightful fragrance. The scent of the pineapple hangs around and leaves an impact. It has a blend of scents that hit the note of a lovely garden such as jasmine and a touch of rose. This fruity/floral perfume smells of fresh spirit.
Pros
 Lasts for long
 Value for money
 Light perfume
 Ideal for everyday use
Cons
 May not be suitable for parties
Are you feeling festive and excited? This perfume by Coach for women with poppy wildflower will bring out the playful and flirty side in you. It is one of the most popular perfumes of Coach as it is a wonderful blend of sweetness and freshness that comes from the cucumber note. The perfume starts with a sweet marshmallow, vanilla, and candied aroma and slowly ends on a watery tone. It is a light perfume with a noticeable woody base. The Coach Poppy Women's Perfume is exotic so it can make you feel giddy and happy throughout the day.
Pros
 Blend of fresh and floral notes
 Lasts long
 Affordable
 Good for daily wear
Cons
 It may not have a unique scent.
5. Coach Eau De Toilette
This Coach fragrance for women will remind you of the New York sunrise and take you there. The beautiful scent goes in different directions, it will teleport you to an extraordinary paradise. The main notes are of pear and raspberry with a single floral note that of rose. You can smell the raspberry in a whiff, the sweet luxurious aroma will transcend throughout. And to add a hint of uniqueness to it, it also gives off a smooth suede undertone to complete the fragrance. It is a mix of fruity and fresh flowers, making it a gorgeous-scented fragrance for all kinds of occasions.
Pros
 Elegant perfume
 Lasts all day
 Doesn't overwhelm
 Impressive dry-down
Cons
 May not be suitable as a daily-wear
Do you feel like going on a road trip? This Coach perfume for women will take you on a blissful trip as you walk down the streets of your city. It is refreshing and exciting with the scent of bitter orange. To go along with it is the warmth of gardenia, cactus flower, and joshua tree. The unique floral scent will make you reminisce good memories. The perfume has dewy elements which make it an amazing buy! A fruity/floral scent to drift you away to the dreamland!
Pros
 Unique notes
 Good blend of gardenia and fruity notes
 Does not feel heavy to wear
 Easy wear and versatile
Cons
This Floral Blush Perfume by Coach is iconic and is inspired by the Tea Roses Coach perfume. It drifts you away to a sensual and energetic summer we wish to have. It is a bold fragrance that is fresh and aromatic. With notes such as the juicy goji berries, vibrant peonies, patchouli, white rose, lily, white woods, and a creamy vanilla note in it, it sure has a youthful fragrance. You can find the subtle dusky spiced scent coming from the crystal musk. The effervescent perfume can uplift your spirits with one whiff.
Pros
 Uplifting scent
 Balanced notes
 Long-lasting impact
 The sweet berry scent is office-friendly and clean.
Cons
 May not be for those who don't like musky fragrances
We hope you found your signature Coach perfume by the end of the list. All our 7 best Coach perfumes for women are highly recommended, and if you are puzzled to find which one is right for you, we're here with a buying guide to make the choice easier for you!
How To Choose The Right Coach Perfume
Each perfume has different notes divided into layers such as base, top, and middle notes. They work in combination to create a specific smell. For example, if you like floral notes such as rose, gardenia, or geranium, opt for perfumes which have the scent in base notes. Some may be fruiter with undertones of citrus or apple. Exotic perfumes contain spicy notes such as star anise or cinnamon. Musk scents are of a heavier note. It is best to test and experiment with notes that you might lean towards. It is a good idea to check out the base notes and what they contain before you make a decision.
Perfumes are used not only for the smell but it tells a lot about your personality. It defines who we are in a lot of ways. Some people judge us based on the scent we are wearing. Selecting an ingredient that defines you becomes important. It could be a fruity or floral scent or even one that is musky. Therefore, research on ingredients that you would like in your Coach cologne.
Synthetic perfumes emit chemical vapors so it is always important to research the perfume you buy. These vapors can result in breathing problems, migraines, headaches and can lead to long-term health effects. So, make sure your perfume is made from safe ingredients and does not contain potential irritants or allergens.
Every Coach perfume for women has a unique scent that lends a special element to you. Everyone likes different kinds of fragrances such as fruity, floral, or musk-based. After various rounds of testing, you understand which fragrance product is right for you. It is more than a sniff and more than just the appearance of the bottle that plays a role. Understanding the notes and ingredients used is a crucial part of it too. So, revisit our list of the best Coach perfumes, get a little experimental, and find one that you would want to wear all day, all night!
Expert's Answers For Readers' Questions
Do Coach perfumes for women smell good?
Coach perfumes are not one to disappoint. They have a simple elegance that is not overpowering. They can be subtle, feminine, clean, and refreshing. Each perfume smells unique!
How long does Coach perfume last?
Coach perfumes are long-lasting. A little is powerful so it lasts well for anywhere between 4 to 6 hours. It also depends on whether you choose Eau de parfum or eau de toilette.
Is Coach perfume cruelty-free?
There is no definite proof of whether Coach perfumes are cruelty-free.