7 Best Japanese Perfumes Reviews Of 2023
Floral, earthy, or subtle, these special fragrances suit every mood and occasion.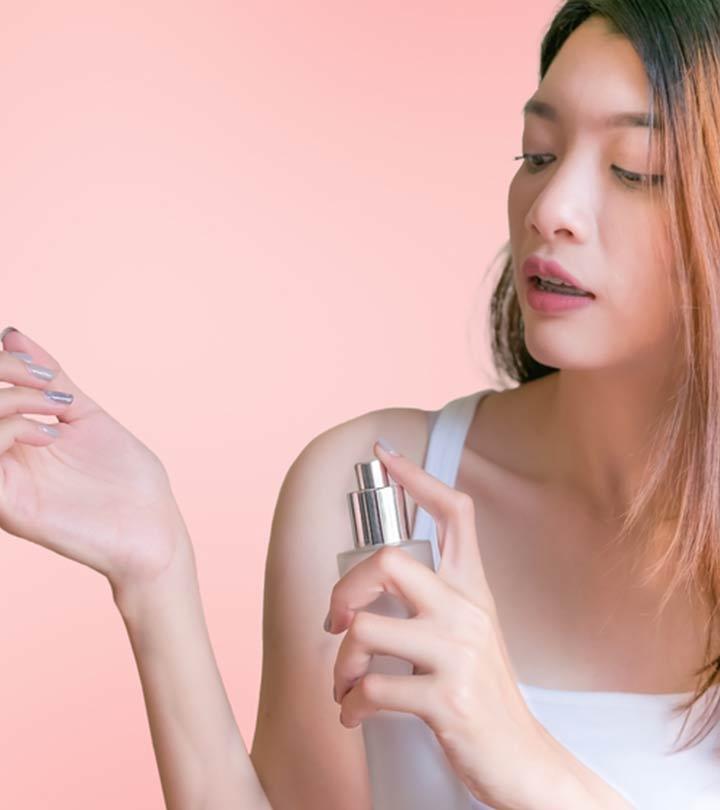 With regards to scents, nobody can match the complexity, style, and class that the Japanese infuse in the perfumes they make. The best Japanese perfumes are truly a class apart, with their intense aroma profile which can instantly transport you to a beautiful world in a beautiful time. From the spring cherry blooms to the mystical evenings of deep winter, there is no lack of motivation among Japanese perfumers in making fragrances that are equivalent parts lively, musky, and astounding.
A few spritzes of a masterfully created Japanese perfume can ship you off to the bustling roads of Tokyo or the gardens heavy with the hypnotizing scent of cherry blossoms in springtime. Regardless of whether your persona matches fragrances that are fruity and botanical, muted and subtle, or mysterious and musky, Japanese fragrances are made to suit every state of mind and every mood that you find yourself in. Not certain where to begin? Dive right in to explore the best 7 perfumes that come from experienced Japanese perfumers because we have got a carefully curated list for you right here.
Top 7 Best Japanese Perfumes In 2023
Sensual, timeless, and fresh! This popular scent by famous Japanese designer Issey Miyake is a treat to the senses. An aquatic floral fragrance that transcends time, borders, and trends, this perfume has a woody scent with hints of lotus rose and fresh white flowers. An ideal gift for the special woman in your life, whether it is your mother, sister, best friend, or a supportive colleague, this is an exquisite fragrance that is classy, understated, and designed for the woman of substance. Watch this video for more information about the product.
Pros
Aquatic, floral fragrance
Long-lasting scent
Free of parabens
Ideal for gifting
Cons
Some might find this perfume a bit strong for daytime use.
Price at the time of publication: $37
A restrained floral fragrance recognizable everywhere, this elegant Japanese perfume is meant to be the invented fragrance of a scentless flower, the poppy. Created by master perfumer Alberto Morillas, this timeless, powdery fragrance combines top notes of orange blossom with base notes of tonka bean and contrasts with the delightful Bulgarian rose. Addictive and sensual, this delicate scent is designed to intensify the energy and beauty of the radiant, modern woman.
Pros
Floral, feminine scent
Fragrance notes of soft orange flowers and sweet spices
Designed for the modern woman
Suitable for daily wear
Cons
Some might find that this perfume is not ideal to travel with.
Sholayer Sugar Lychee Sholayer Body Spray
Price at the time of publication: $52.9
Spark creativity and clarity from within using this light, fruity Japanese scent that comes with a harmonious blend of fresh, ripe pear with sweet lychee fruit. Made of natural, high-quality ingredients free of toxins, this clean, minimalistic perfume is ideal for the simplistic young woman who wants a subtle yet distinctive signature scent. Unlike other conventional perfumes, this unisex scent does not have a base note, making it easy to layer with other fragrances to build a mild, more comfortable scent.
Pros
Made of natural, high-quality ingredients
Clean, minimalist scent
Free of toxins
Suitable for both men and women
Cons
Some might find that the scent of this perfume is not very long-lasting.
Price at the time of publication: $44.99
This floral, woody, musk fragrance from the popular Japanese perfume brand, Shiseido, is both vibrant and sensual. Perfect for your special date night, this addictive perfume combines notes of zesty grapefruit with sweet bergamot, orange, and pineapple, wrapped in blue rose. This bright and traditional scent will remind you of a generous floral bouquet and will have you feeling feminine, confident, and oh-so-gorgeous. Complete your outfit with a dab of this warm and sensual perfume, and get ready to twirl and dazzle.
Pros
Floral, woody fragrance
Long-lasting scent
Ideal for special evenings out
Perfect for gifting
Cons
Some might find the scent of this perfume a bit strong.
Price at the time of publication: $67.57
Avon Haiku Reflection Parfum Eau de Parfum is a popular Japanese perfume. It has a unique fragrance combination. This women's perfume contains acacia blossom, amber wood, and water harmony along with fresh jasmine, lilies, and dazzling citrus. The formula also comprises violet, peony, and soft cotton musk. This perfume has top notes of crisp pear, capucine, and radiant water accord. The middle notes contain magnolia, acacia blossom, and freesia. The base notes include apricot and amber wood. This well-known Japanese scent is cool, balanced, and appeals to the serene, joyous, and sensual spirit.
Pros
Long-lasting
Suitable for summer
Ideal for gifting
Cons
None
Price at the time of publication: $15.98
Get ready to fall in love with the unique fragrance, Le Labo Santal Eau de Parfum. This is a unisex perfume that both men and women can use. The notes include cardamom, iris, and violet. This perfume's unique and soothing scent is created by adding spicy, leathery, and musky elements to Australian sandalwood and cedarwood.
Pros
Long-lasting scent
Unique sillage
Ideal for evening wear
Cons
Price at the time of publication: $19.5
Dazzle and inspire with this mesmerizing signature scent with just the right blend of teakwood, sheer jasmine, and sandalwood. Woody and musky, this is a scent created especially for the confident, beautiful woman who is not afraid to chase her dreams. The fragrance of this popular Japanese perfume is further enhanced by a hint of Bulgarian rose, lily of the valley, cedar, and white pepper to create a scent that is perfect to pair with your classy evening gown.
Pros
Woody, musky fragrance
Recommended for evening wear
Suitable for all skin types
Lasts all day long
Cons
Some might find the scent of this perfume a bit light.
Price at the time of publication: $33.29
Now that we've had a look at our pick of the 7 best Japanese perfumes in 2023, let us look at some things to consider when picking the perfect scent for your mood.
How To Choose Japanese Perfumes
Personal style
Perhaps the most important thing to consider is your personal style when it comes to perfume. A signature scent becomes like an extension of one's personality, something that people start recognizing as a unique and defining part of your presence. If your style is fun, cheerful, and flirty, pick a Japanese perfume with floral and fruity notes. Are you looking for the perfect perfume to pair with your cocktail dress? Pick a musky, woody scent that is just the right balance of feminine and mysterious. Don't hesitate to try a few scents before you settle on a favorite.
Intended use
If you're the kind who likes to change her scent with her outfit, it is essential to pick an appropriate perfume for every mood. While a subtle and understated perfume is ideal for a professional setting where you don't want the fragrance to overpower your look, a stronger scent might be better suited for a formal, evening setting. Seasons can also play a significant role in selecting your perfect perfume. While fruity, floral scents are great for summer, nothing says winter better than a warm and spicy scent with musky undertones.
Concentration
Depending on how long you want your scent to last, pay close attention to the product's labeling you're about to pick. Generally, products labeled as 'Eau De Parfum' have a higher concentration than those labeled as 'Eau De Toilette' and are more potent and long-lasting. While a few dabs of perfume on your pulse points will have you smelling amazing all day long, EDTs might require more frequent touch-ups.
Why Trust StyleCraze?
Makeup and fashion enthusiast Chaitra Krishnan has a coherent understanding of various fragrances that enable her to make the finest perfume suggestions for her readers. After hours of painstaking research, she brought you a list of the best Japanese perfumes. From floral to feminine, these sophisticated and luxurious perfumes come in several fragrances that can keep you smelling fresh all day long.
Frequently Asked Questions
What scent does the Japanese like?
In Japanese culture, many people like scents that are light and natural such as sweet floral, green tea, and citrus.
How do Japanese people always smell good?
Japanese people naturally smell good because of their hygienic lifestyle and healthy diet. People in Japan also tend to sweat less. Many people also use subtle natural perfumes to enhance their aura.
What scents are the most feminine?
Floral notes like jasmine, lavender, vanilla, etc. and woody notes like sandalwood make the most feminine scents.
What type of perfume lasts the longest?
The Shiseido Zen Eau De Parfum and the Shiseido Ever Bloom Eau De Parfum are two long-lasting perfumes that you can wear all day long.
What is a person's natural scent called?
Pheromones are chemical signals or natural scents that the human body produces.
Recommended Articles