The Top 10 Avon Perfumes For Women In 2023
These exquisite and heavenly fragrances deserve a place in your collection!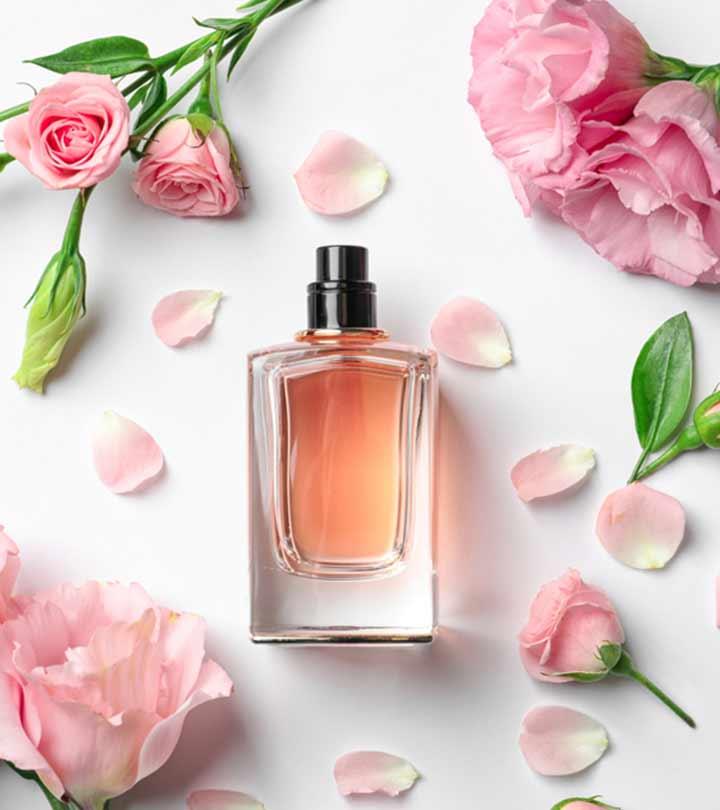 The perfume you wear becomes a part of your identity. People come to recognize it as a defining factor in your preference, taste, and personality. Since the house of Avon is one of the biggest and best brands in the world, it is only natural that you would like to put on the best Avon perfume for women.
Avon has stayed on top of its games for decades due to its ever-changing formulas and experimental scents. As they cater to both men and women, their fragrances have been worn by the likes of Fergie and Salma Hayek. Their special scents leave you wanting more. Since Avon has an extensive range of perfumes, here is our list of the top Avon perfumes for women you should try. Scroll down to know more!
Top Picks
10 Best Avon Perfumes That You Need To Own In 2023
Pros
It is very reasonably-priced.
It has a light and refreshing scent.
The fragrance is not overpowering.
Cons
The fragrance may not last an entire day
Price at the time of publication: $11.76
Pros
It is long-lasting
It has a light, clean, and energizing feel to it.
It smells very fresh and relaxing, not just to you, but also to those around you.
Cons
It is slightly on the expensive side.
Price at the time of publication: $14.33
Pros
It is not very pricey.
It keeps you feeling fresh.
The bottle has a revamped design to give this classic fragrance a modern look.
Cons
Price at the time of publication: $11.7
Pros
Inexpensive
It is a great option for day-time use.
It comes in a 1.7 oz spray bottle for easy use.
Cons
It might be a bit too strong for some.
Price at the time of publication: $15.99
Pros
Long-lasting
It does not have an overpowering scent.
It comes in a beautiful golden colored 1.7-ounce bottle.
Cons
It has a very strong fragrance.
Price at the time of publication: $16.5
Pros
Long-lasting
The perfect addition to your vintage collection.
It comes in a newly-designed, slender 1.7-ounce bottle.
Cons
Might be too strong for some people.
Price at the time of publication: $21.2
Pros
The fragrance is very uplifting.
It lasts for the majority of the day.
The small size makes it easy to carry it in your purse.
Cons
The packaging might be frail.
Price at the time of publication: $17.44
Pros
The price is easy on the pocket.
Perfect for all special events
It is packed in a 1.7-ounce spray bottle for easy use.
Cons
It has a very strong smell.
Price at the time of publication: $14.61
Pros
Inexpensive
The scent gives you a feeling of content.
The sleek bottle design makes it travel-friendly.
Cons
It may not last for a long time.
Price at the time of publication: $15.23
Pros
It is very affordable.
It is an ideal choice for daytime usage.
The spray bottle makes it very easy to apply.
Cons
It might stay on your clothes even after washing them.
Price at the time of publication: $14.85
When it comes to finding the perfect Avon perfume for a woman, it is important to keep in mind their individual personality and style. With so many different scents and types of perfumes available, it can be difficult to choose just one. However, by narrowing down the options and selecting a perfume that complements their own personal smell, any woman can find an Avon perfume that is perfect for them. In this comprehensive buying guide, we shall share some pointers to help you make an informed decision.
Things To Look For In An Avon Perfume For Women
Scent Type: Keep in mind that each fragrance is designed to provide a unique experience. Some are light and airy, while others are rich and heady. Avon offers floral, musky, fruity, and even spicy scents. Their scents are also divided into categories like "day time" and "evening." You would want to choose a perfume that is appropriate for the time of day and occasion you plan on wearing it.
Longevity: In addition, think about how long you want your perfume to last. Some formulas are designed to provide a shorter-lived scent, while others can last for hours or even days. Choose a formulation based on how long you want your fragrance to last. Eau de parfum and eau de toilette both have different concentrations of fragrance oils, with eau de parfum being more concentrated and therefore longer lasting. If you want a perfume that will really last, look for an eau de parfum formulation.
Quality: When it comes to purchasing a perfume, quality should be your main priority. Just because a perfume may be more expensive, does not necessarily mean that it will be of better quality. However, in most cases, a higher price tag usually indicates better craftsmanship.
Price: The good news is that Avon offers a wide range of perfumes at different price points, so you are sure to find something that fits your budget. Whether you're looking for a luxurious treat or an everyday essential, Avon has got you covered.
Packaging: Finally, pay attention to the packaging. The bottle should be made of high-quality material and have a tight-fitting lid to prevent evaporation. The label should list the ingredients and the percentage of fragrance oil in the product. Avoid products with plastic packaging, as they may not be as well-sealed and could leak over time.
Reviews: It can be helpful to read reviews from multiple sources, as this will give you a more well-rounded view. You may also want to keep in mind that everyone's sense of smell is different, so what one person loves may not be your cup of tea.
Choosing perfume in stores can be overwhelming. The odor from all other perfumes can hamper your buying decision. With our top 10 Avon women's perfumes list, you can make the right choice from the comfort of your home. If you still have not figured it out why we love Avon so much, here are a few reasons to tell you why.
Why We Prefer Avon Perfumes Over Others
Honestly, with this post, it should be a no brainer why Avon is our (and most people's) preferred brand. Nonetheless, we are going to give you a few more reasons so you too can join the club.
Fragrance: This is what perfumes are all about. Avon has produced some of the best scents that have stood the test of time. They offer a distinctive and wide range of fragrances that can give you a sense of calmness and help you to take your presence up a notch. They can be used on any kind of outfit so that you can wear it to the office, parties, or on romantic dates!
Notes: Perfume notes represent the combination of scents which can be sensed after certain duration from the time of application. They are divided into three groups — top (head) note, middle (heart) note, and bottom (base) note. Avon carefully chooses and blends ingredients that are suitable for each note to bring out the best in you.
Long-lasting: For someone who uses perfumes regularly, you would expect the scent to stick with you throughout the long working hours. Avon has perfumes/colognes that have a strong formula to last an entire day (no matter the season) so that you don't have to keep applying it every multiple times a day. Perfumes have a stronger formula, because of which, they will last longer than colognes.
Legacy: Avon has been in the industry for over 130 years and the reason for the longevity is that people really adore their products. Both men and women have put faith in Avon to help them radiant class and stand out in the crowd. Avon has lived up to those high standards over and over again with their alluring fragrances. They have consistently produced new fragrances to match the current trend.
Why Trust StyleCraze?
Our product writer, Chaitra Krishnan, has a keen interest in makeup-related fields. She has scoured numerous websites and product reviews to bring you this list of the best Avon perfumes for women. Keeping your quality concerns in mind, she has listed each with details about its ingredients, shelf life, history, and more. She has also added a section on the significance of Avon perfumes and answered all your common queries.
Frequently Asked Questions
Are Avon perfumes any good?
Absolutely! They are one the most trusted brands for bottled fragrance.
Are Avon perfumes high-quality products?
It depends on how you would explain "high-quality" with fragrances. They are made from blending some of the most exquisite ingredients and have strong concentrations to last long hours.
What are the oldest Avon perfumes?
The Little Dot Perfume Set with five fragrances, Violet, White Rose, Heliotrope, Lily-of-the-Valley, and Hyacinth.are the oldest Avon perfumes.
Does Avon still make the Moonwind perfume?
The popular vintage perfume Moonwind has been discontinued by the brand and is no longer available.
What Avon perfume smells like daisy?
The Eve Truth smells similar to daisy.
Recommended Articles:
Best Classic Perfumes For The Modern Women
Best Powdery Scent Perfumes For Women
Best Sweet Perfumes
Best Vanilla Perfumes And Fragrance Mists