Best Tommy Girl Perfumes – Our Top 10
A Tommy Girl is known to be fun loving, classy and sexy! This is exactly what the Tommy Girl perfumes indicate as well. Let us take a quick glance at some of the best fragrances from Tommy Girl, for the Tommy Girl.
1. Tommy Girl:
This is a classic Tommy perfume whose fragrance has a floral and fruity base. Launched in 1996, Tommy Girl owes its success to its creator Calice Becker. The scent is a blend of camellia, black currant, apple tree blossom, mandarin and orange along with mint, lemon, grapefruit, violet, jasmine, sandalwood, cedar and honeysuckle.
2. T Girl:
Launched in 2001, this is a complete floral aldeyde especially for the woman of today. The top notes of this fragrance include mandarin and bergamot with a dash of lily, rose, musk, amber and a blend of exotic wood. It has a very energetic and lively feel to it.


3. Tommy Girl 10:
Tommy Girl 10 was introduced on the occasion of the 10th anniversary of the Tommy Hilfiger perfumes. It depicted the American journey through its scent. The fragrance sparks adventure and a lively spark of freshness that is long lasting. The scent is on the notes of fresh grapefruit, pear, tangerine and wild cranberries.
4. Tommy Girl Jeans:
After its introduction in 2003, women all over the world went crazy for Tommy Girl Jeans. This is a floral aldehyde along with some strong fruity notes. One can feel blueberry, apple tree, tangerine and camellia in every spray of this long lasting fragrance.
5. Tommy Girl Summer Cologne 2005:
The Tommy Girl Summer Cologne 2005 is a floral aldehyde especially crafted for the fun loving woman. Launched in 2005, this fragrance owes its credit to Frank Voelkl. It has the scent of mandarin orange, grapefruit, pear, cucumber, lime lilac, jasmine, honeysuckle and milk.
6. Tommy Girl Summer:
Taking inspiration from the waves of the Atlantic gushing towards the thirty shore, Tommy Hilfiger introduced Tommy Girl Summer in 2007. It brings in the imagination of the sand dunes, old windmills and wooden cottages back in the days. It is a perfect summer landscape. It has the scents of sour and sweet rhubarb note, cranberry, shiny lemon and strawberry.
7. Tommy Girl Summer 2012:
Following the success of Tommy Girl Summer, every year a unique fragrance is launched every Summer. One of the successful additions to this line if that of Summer 2012. It has a very calm and fruity scent to it and consists of exotic fruit scentss like red berries, guava, lime, magnolia and blossom.
8. Tommy Girl Summer 2011:
A limited edition of 2011 and following the success of Tommy Girl Summer, this perfume has stolen many hearts. It is inspired by the cool waters and the fresh flowers that bloom right next to the mouth of a water body. The magnolia scent forms a base of this perfume.
9. Tommy Girl Summer 2010:
This is an exciting limited edition of the Summer collection. It sparks Summer adventure. It has the fragrance of apricot blossom, morocaan acacia, amber and virginia cedar.
10. Eau de Prep Tommy Girl:
This perfume from Tommy Girl is a very sporty and adventurous offering for the modern and lively girl. Pink Peppercorn, violet leaves and green apple form the core of this scent. It is garnered by the fragrances of hawthorn, sandalwood and musk.


*Subject to Availability
The following two tabs change content below.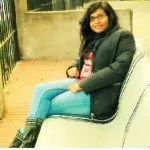 Latest posts by Anamika M (see all)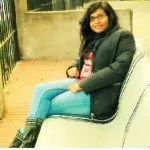 Anamika M
hey hi, Anamika here. An indenpendent and nature lover. Writing is my hobby and my first love.It is a big stress buster. I love dining out and exploring new places as it gives me a kind of adrenalin rush. I find solace in spirituality. Please give you valuable feedback. Stay blessed!!