10 Best Honeysuckle Perfumes To Keep You Smelling Fresh All Day
Floral and fresh, prepare to be dazzled by these enticing, rich, warm fragrances!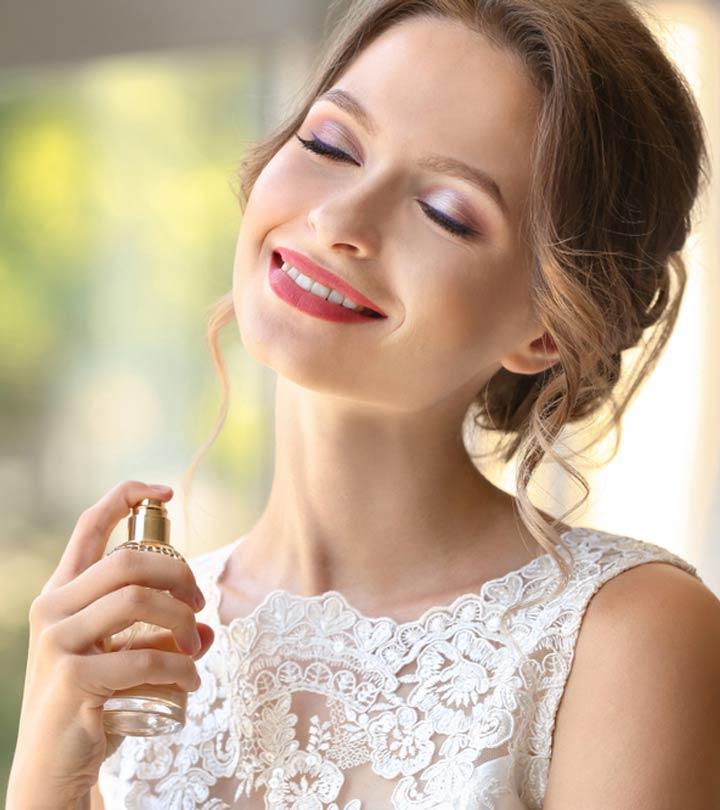 As seasons change, along with our outfits, our choice of perfumes also changes. While we switch from sweaters, jackets to crop tops and summer floral dresses, we also go from heavy scents to light, warm scents that linger for long. If you haven't found your perfect summer match yet, let us introduce you to the best Honeysuckle perfumes. If you wear floral skirts and don the look with some sunglasses, the warmth of a Honeysuckle perfume will make you stand out in the crowd.
Honeysuckle perfumes are reminiscent of your summer moments. Cozy, warm, bright, yet sweet, these perfumes make it perfect for you to bask under the Sun while sipping a cocktail at the beach. However, there aren't many Honeysuckle perfumes in the market, and that's why it might get challenging to choose the right one for yourself. To help you, we have listed the 10 best honeysuckle perfumes in this listicle. So have a look and get wrapped up in the goodness of fresh flower scents like never before.
Top 10 Best Honeysuckle Perfumes That Will Leave You Smelling Fresh
An alluring combination of sparkling flowers and sleek woods, ESTEE LAUDER Modern Muse Eau de Parfum symbolizes femininity, confidence, and strength with its floral-woody scent. This light, refreshing, and tantalizing perfume was created by perfumer Harry Fermont who wanted to capture the duality of a modern woman's personality by designing a fragrance that includes 2 accords. The first accord is a beautiful blend of jasmine, honeysuckle, tuberose, mandarin orange, fresh lily, sambac jasmine, dewy petals, and Chinese sambac jasmine absolute. The second accord is entirely a mix of rich musks that includes Madagascar vanilla, soft musk, amber wood, and 2 types of patchouli. Even though honeysuckle is not the lead flower here, this floral note is quite prevalent, and at times more robust than the others.If you want a detailed review of the youthful and playful perfume for women, make sure to take a look at this video that details a tester's experience with the product.
Pros
Fresh and light
Moderate sillage
Perfect for everyday wear
Two distinctively different accords
Cons
If fresh floral scents are your thing, then you will love this honeysuckle scent by the celebrity-favorite brand Burberry London. It opens up with elegant top notes of rose and honeysuckle, which is mellowed down by the deep middle notes of jasmine, peony, Tiare flower, and a hint of fresh clementine zest. It's held together with the base notes that are a mix of musk, sandalwood, and patchouli. Launched in 2006, this honeysuckle-scented perfume exudes elegance and subtle warmth and is excellent for all-year-round use. You can also check this YouTube video that details a perfume reviewer's experience with the product.
Pros
Classic and elegant
Moderate sillage
Good staying power
Beautifully crafted bottle with check fabric cover
Cons
Some may not like the strong floral fragrance
The By Rosie Jane Angie Eau De Parfum is a light, floral fragrance. It is a feminine perfume with soft notes of honeysuckle that go perfectly with the exotic notes of jasmine and fig. It contains high-quality ingredients that are clean and free from endocrine disruptors. You can wear this sophisticated perfume on a casual outing or a date. For a thorough review of the product, do not forget to check out this YouTuber's video.
Pros
Cruelty-free
Vegan
Sustainable packaging
Paraben-free
Phthalate-free
Long-lasting fragrance
Cons
None
This exquisitely crafted signature scent is warm, delicate, and lustful. It is a perfect summery fragrance for those who gravitate toward statement-making unisex scents. It's neither too floral nor too fruity but smells more like bottled sunshine with a subtlety of sweetness, offering an enveloping experience. As soon as you open the bottle, you are invited by the top notes of aromatic and fruity davana. At the heart of it is a fresh mix of rose and honeysuckle while the base note with woody moss dries down to a bold, earthy, and floral fragrance. A whiff of this perfume will take you back to those days when running barefoot on the grass and relishing the nectar of honeysuckles were the highlights of your summer. One of the most fragrant honeysuckle perfumes, this long-lasting perfume can be sprayed on its own or layered and mixed with other fragrances to create your unique scent. The perfume does not undergo any animal testing, which makes it an ideal option for women seeking cruelty-free options.
Pros
Strong sillage
Long-lasting fragrance
Perfect summer fragrance
Not too sweet
Suitable for daytime
Cons
Some may not like the mossy-musky base.
The Eclectic Lady Honeysuckle Body Spray has a sweet spring floral fragrance. It contains vegetable glycerin that acts as a humectant and helps your perfume last longer. The springtime fragrance spray keeps the skin hydrated and fresh. The product also has a double-strength formula, which makes it more fragrant than other body sprays. Many reviewers have mentioned that it can be spritzed anywhere on the skin throughout the day to keep the refreshed feeling alive.
Pros
Paraben-free
Phthalate-free
Pesticide-free
Suitable for daily use
Cons
May wear off after a few hours
For someone who spent their summers eating the sweet little droplets out of honeysuckles, there can be nothing more amazing than finding a floral perfume with a summer smell of these tiny white and yellow flowers. The fragrance is dreamy and very romantic, just like the first date, making it out-and-out romantic wear. This summer-inspired perfume is wearable and does not change its scent over time. Many reviews have called this product the best honeysuckle fragrance for daily wear.
Pros
Subtle and delicate
Not tested on animals
Made of high-quality material
No phthalates or artificial colors
Cons
This lush yet light perfume combines the intoxicating smell of honeysuckles with the clean and crisp aroma of lush botanicals from the forest floor for a freshly feminine and slightly sweet scent. This comforting and nostalgic fragrance is part of the Living Floral collection. It was created by renowned perfumer Laurent Le Guernec along with the master gardeners at the New York Botanical Garden (NYBG) with the sole purpose of capturing the fresh and vibrant scent of living honeysuckle at the NYBG that blooms between March and April. If you like the sweet, inviting aroma of these blossoms, this natural honeysuckle perfume is the one for you! The product is not tested on animals, which makes it ideal for people seeking cruelty-free fragrance options.
Pros
Fresh and natural
Lingers around for long
Compact and travel-friendly
Cruelty-free
Paraben, sulfate, and phthalate-free
Cons
May have a weak projection
If you are looking for a whimsical and dreamy fragrance that is not too overpowering, try the English Honeysuckle Eau De Toilette from the celebrity-endorsed brand Yardley London. This refreshing and energetic vibe with a subtle sweet fragrance has bergamot and spicy black pepper top notes. The base notes contain heliotrope, patchouli, moss, and musk, while the base notes combine perfectly with the soft honeysuckle and floral jasmine notes. Together, these notes form a dreamy, lightweight scent. A spritz of this perfume on your pulse points will leave you feeling refreshed and rejuvenated.
Pros
Naturally-derived ingredients
Versatile fragrance
Cruelty-free
Vegan
Suitable for daily use
Suitable for all ages
Cons
Inspired by the sunny, azure-blue Mediterranean beach, the nose behind this perfume, Aerin Lauder, created this fragrance in 2015 to encapsulate the place perfectly. This heady blend of sweet floral bouquet and sunny citruses represents those shimmering beaches and beautiful flowers. The floral and fruity combination of sweet honeysuckle and sparkling grapefruit is the top note that lingers as you open the bottle. At its heart, this Aerin honeysuckle perfume is a medley of citrusy Italian bergamot and mandarin oil that offers lasting freshness which is held together with the flower bouquet featuring lily of the valley, lush gardenia, and sambac jasmine absolute.
Pros
Affordable price
Elegant
Floral-citrusy fragrance
Eye-catching azure blue stopper design
Cons
Might not be concentrated enough
The Intense Elite Flora Eau De Parfum has an opening honeysuckle fragrance that transforms into the middle notes of jasmine, orris root, and tuberose. These oriental notes merge beautifully with the base notes of musk and amber to form a fresh, sweet, and warm scent. Reviewers on online forums love this enchanting perfume as it feels elite to wear on occasions like dinner dates and evening parties where you want to leave a lasting effect. If you love strong, ultra-feminine, floral fragrances, get captivated by the intoxicating smell of this honeysuckle perfume! We bet it will make it to your list of favorite perfumes.
Pros
Strong sillage
Long-lasting fragrance
Suitable for mature women
Suitable for day and night wear
Cons
None
*The prices provided in this article are based on the latest available information. However, they may vary due to changes in pricing by the seller and/or promotional offers.
With so many fragrances to choose from, it can be challenging to find the one that best suits you and your personal preference. That's why we have put down a few points to help you pick the right one.
How To Choose Honeysuckle Perfume – A Buying Guide
Most statement-making honeysuckle perfumes are relatively mild, but the fragrance could be intense, depending on the other ingredients used. A few common ingredients used with honeysuckle are ylang-ylang, golden peach, black currant, dark plum, jasmine sambac, and transparent magnolia. So, firstly, you need to figure out what your scent preference is when it comes to perfumes. Some perfumes will have a prominent and pure honeysuckle scent that could be sweet, floral, and heady, while others may include a blend of honeysuckle blossom with fruity or musky notes. However, conduct a patch test on a small area of your wrist before committing to any perfume for consistent use.
Every expertly crafted perfume includes 3 notes – top, middle, and base. Spray a little of the chosen scent on your wrist. Let it sit for a while. Now, try to figure out whether you like the opening fragrance note and how it blends into and dries down to create different scents. See how it reacts to your body and how it goes with your personality. If you're happy with it, then well, you have found your new go-to honeysuckle perfume, which may end up becoming your favorite fragrance.
Why Trust StyleCraze?
Srijani Roy Chowdhury, the author of this article, is a fashion and makeup aficionado. Her interest in the latest trends and products motivates her to try them out and review them for her readers. Her opinion and recommendations are based on in-depth research and reviewing user feedback. The best honeysuckle perfumes mentioned here have long-lasting fragrances and help you stand out in the crowd.
Frequently Asked Questions
What note Is honeysuckle?
The perfumery note of honeysuckle is a middle note.
Are jasmine and honeysuckle the same?
No, honeysuckle and jasmine are two different plants.
Is honeysuckle a strong scent?
Yes, honeysuckle has a heady and nectarous scent that may be too strong for some people.
How long does honeysuckle perfume last?
Honeysuckle perfume lasts from 3-5 years on average. Check the package for the correct detail.
Is honeysuckle perfume a feminine scent?
Due to its sweet floral smell, it is primarily used in feminine perfumes. But it can also be used in unisex ones.
Recommended Articles