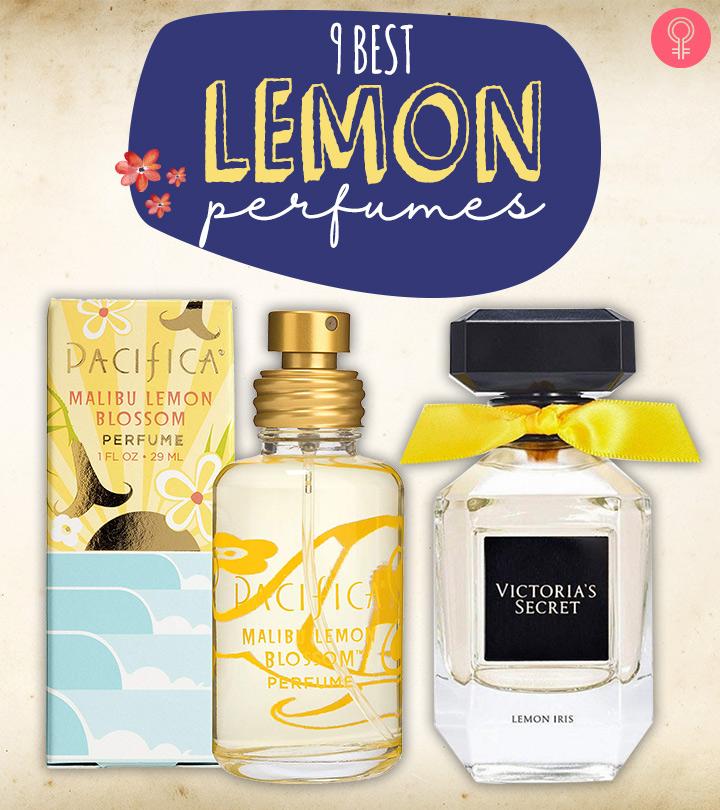 9 Best Lemon Perfumes That Will Make You Smell Like Sunshine
Review
This fresh scent captures the free spirit of the Pacific Ocean with notes of lemon blossom, litsea, flowering angel's trumpet, fresh herbs, and salty sea breeze. It is formulated without any parabens, phthalates, and harsh chemicals. Its delicate aroma smells like a sunny beach day – citrusy and salty!
Review
L'Occitane's Verbena accurately captures the extroverted notes of Mediterranean verbena, combining it with a rosy base of geranium and lemon tree. It is elegantly presented in a glass bottle that's engraved with a verbena leaf. If you love a good citrus-floral fragrance, this one will appeal to you like no other. It also happens to be fairly reasonably priced.
Review
Jo Malone's Lime Basil and Mandarin Cologne is a modern classic. Peppery basil and aromatic white thyme infuse a seamless and unexpected twist to the scent of limes on a Caribbean breeze. It lasts a long time and smells extremely refreshing and invigorating, much like taking a walk in a lemon orchard.
4. Elizabeth Arden Green Tea Yuzu Eau de Toilette Spray
Review
From Elizabeth Arden's Green Tea collection comes this blend of citrusy-herbal notes that makes for the perfect summer fragrance. Yuzu brings an uplifting, refreshing beauty and elemental purity to your senses. It's infused with bergamot zest, luminous lemon, green tea, and petit green. This perfume is like a glass of fresh lemonade on a hot summer afternoon.
5. Clean Shower Fresh Perfume Spray
Review
Clean Shower Fresh is a fresh floral fragrance with top notes of lemon and mandarin orange. It will keep you smelling fresh all day long and is ideal for daily wear. Its pleasure is immense but simple in quite a literal way. It's sweet but also soapy, and leaves you with a subtle, feminine fragrance that is not too overpowering.
Review
This stunning fragrance from Dolce & Gabbana is surprisingly colorful with the liveliness of Sicilian citron, the spontaneity of bluebells, and the happiness of Granny Smith apple. It is clean and fresh with a slightly musky side. If you are not a fan of loud scents, give this one a shot – it is fantastic for any occasion.
Review
Inspired by his summer holidays spent on the islands of Pantelleria (where Armani has villas), this fragrance was lead by the idea of escaping into nature. This perfume is a blend of refreshing notes of crushed mint leaves and lemon from Calabria. It smells refreshing, sexy, and clean, and is perfect for those hot summer days.
Review
Lemon Iris by Victoria's Secret is a floral-woody musk. It features notes of lemon, bergamot, iris, rose water, vetiver, orris, musk, and atlas cedar. Its powdery-fresh scent is great for spring and summer. The smell of lemon in this fragrance is slightly subtle, making it a sexy, energizing twist of fresh and floral scents.
ReviewTreat yourself to this delicious combination of zesty lemon and sweet vanilla from Bath & Body Works. This crisp scent has a gentle, earthy fragrance that's ever so subtle. It is perfect for a breezy, summer day. The citrus in it is in perfect harmony with the sweet vanilla. It creates a sense of calm and leaves you feeling fresh all day long. This fragrance mist is ideal for daily wear.
Price Range
Lemon perfumes can cost anywhere between $20 and $100. Budget-friendly options include brands like Victoria's Secret, Elizabeth Arden, and The Body Shop. Luxury brands like Dolce & Gabbana and Giorgio Armani fall on the expensive side while mid-range brands include Jo Malone and L'Occitane.
Jo Malone's Lime Basil & Mandarin Cologne is a classic even among celebrities. Anne Hathaway loves spritzing Chanel's Chance, which combines fresh notes of lemon, pineapple, and gorgeous florals.
Lemon-based perfumes are a great way to cool you down on those hot summer days. In fact, citrus scents are a staple for summertime! That was our roundup of the 9 best lemon perfumes. Which one are you looking forward to trying? Let us know in the comments section below.
Recommended Articles:
The following two tabs change content below.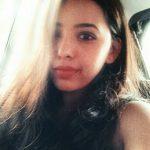 Esha Saxena is a writer, journalist, and a full-time wallflower. She holds a Master's degree in Media and Mass Communication and firmly believes that makeup is nothing less than art. Combining her love for writing with her passion for makeup, she brings to you reviews, techniques, and her ever-growing knowledge on this form of art. In her spare time, she loves reading, listening to obscure indie bands, and writing poetry – all of this while being a crazy dog lady.