25 Best Perfumes For Women That Are Incredibly Long-lasting
There's something incredibly magical about perfume. It is a reflection of your personality, but it does not just end there. The sense of smell is powerful and moving. They say it's the most intense form of memory and an unforgettable one at that. If you, my lady, are on the hunt for a new fragrance that suits your style and lasts really long, this list of 25 best classic perfumes for women is for you.
Read on to find your magic potion.
25 Best Perfumes For Women That Are Really Long-Lasting
1. Viktor & Rolf Flowerbomb
Review
If you like fresh and subtle smells, you need to try this oriental perfume that is a blend of sweet and fresh notes. It is a beautiful blend of green tea, bergamot, jasmine, freesia, rose, and orchid. The base of this Viktor & Rolf creation is what makes it so unique – musk and patchouli with a touch of milky, powdery notes that will leave you hooked. Although a tad pricey, it is perfect for night outs and special occasions when you're feeling kind of fancy.
2. Yves Saint Laurent Black Opium
Review
This is one of the sexiest fragrances out there. Yves Saint Laurent has done an outstanding job with this sweet coffee and vanilla blend that smells unique. This perfume is ideal for a girls' night out at the club or whenever you feel like you need something bold and different. It is not meant for those of you who like light scents, as it is definitely on the stronger side. However, just a little spritz of this is enough to last you all night long. For more details, read YSL Black Opium Eau De Parfum Review
3. Marc Jacobs Fragrances Daisy Eau So Fresh
Review
One of the most popular Marc Jacobs new fragrances, 'Daisy,' is everyone's favorite for a reason. It is young and fresh and will make you smell like a meadow in full-bloom spring. This one is amazing for daily wear or the times you want to smell extra feminine. The fragrance emphasizes not only on that floral note but also on a medley of fresh fruits. Yum, right? We highly recommend trying this one, especially if you're new to perfumes.
[ Read: 10 Best Carolina Herrera Perfumes For Women (2019) ]
4. Chanel Coco Mademoiselle Eau De Parfum
Review
Every lady needs some Chanel in her life. And what better way to do so than to smell like Chanel? Coco Mademoiselle is one of the most sophisticated and chic scents out there. It is citrusy and sharp, yet subtle, and it gradually transforms into this mesmerizing floral scent with just a tiny hint of musk and vanilla. Oooh! Isn't that majorly appealing? Even its beautiful bottle will look chic on your dresser. If you love the smell of patchouli, this all-time classic fragrance is for you.
5. Tom Ford Black Orchid
Review
For all you ladies who like strong, musky smells, Tom Ford's Black Orchid will be your holy grail scent. It is pure sex in a bottle, my friends. This one's a blend of black truffle and ylang mingled with a little bergamot and blackcurrant. It is not for you if you like light, subtle smells. You only need to apply this sparingly as it goes a long way, even on a hot summer day. Be careful not to over-apply this. Since it's great for special evenings, you know what to wear on your next dinner date now!
6. Lancome La Vie Est Belle
Review
Do you enjoy unique scents? Then, Lancome's La Vie Est Belle is a very bright, young, and floral perfume that's perfect for you. It smells sweet with its iris, jasmine, orange blossom, and patchouli notes paired with hints of blackcurrant and pear. This one lasts all day long and is excellent for both daywear and evening wear. It is ideal for younger women, and a tiny spritz of it goes a long way to make you smell like a sweet-smelling garden in full bloom. This is one of the popular perfumes for women.
7. Jo Malone English Pear & Freesia Cologne
Review
A cult-classic, Jo Malone's English Pear and Freesia Cologne is a very clean and fresh fragrance. It has a lovely cider smell to it with a subtle hint of freesia and a champagne pear, making it an excellent choice for daily wear. Even its bottle is classy and simplistic and will look great on your dresser. This is the best musky perfume for women is definitely a staple.
[ Read: Best Gucci Perfumes – Our Top 10 ]
8. Victoria's Secret Bombshell Eau De Parfum
Review
Victoria's Secret Bombshell women perfume is an all-time favorite and the perfect summer fragrance for women of all age groups. The smell of peonies combined with passion fruit and vanilla orchid is nothing short of DIVINE! It is a subtly sweet smell that is not one-bit offensive to even the most sensitive of noses. The bottle is also very well-designed and looks gorgeous and expensive. It is among our top favorite wallet-friendly perfumes that all you ladies absolutely need to try!
9. Gucci Bloom Eau De Parfum
Review
Hats off to Gucci for this delightful fragrance! It is vibrant, yet so simple and classy. The scent has got tuberose, jasmine, and honeysuckle aroma that's powerful but not overwhelming. It is ideal for women of all age groups and any season throughout the year. If you're looking for a feminine and delicate fragrance, this one's for you!
10. Burberry Eau De Parfum
Review
Ah, Burberry's signature fresh scent perfume is a classic choice for any lady! It is a beautiful blend of peach, apricot, vanilla, and musk with hints of cedar, pear, sandalwood, and musk. You will love the softness of this as it's great for day wear. It initially smells fruity with a touch of musk but mellows down into a unique, woody, musk-like smell. Anyone can tell that you're wearing Burberry because this is their signature scent. It is the best fragrances for women.
[ Read: 10 Best Yardley Perfumes For Women (2019) ]
11. Bvlgari Eau Parfumee Au The Blanc
Review
This white tea perfume by Bvlgari is classy and timeless. It is a delicate infusion of flowers, a musk undertone, and a hint of citrus and white tea, which gently binds all the notes together to create something genuinely unique and wonderful. This fragrance is definitely genderless and can be worn by both men and women. If you're looking for a versatile scent that's perfect for both daytime and evenings, this is it.
12. Miss Dior Blooming Bouquet
Review
Want to get hold of spring in a bottle? Miss Dior Blooming Bouquet captures this essence beautifully. It is soft and floral and smells of pink rose, peonies, bergamot, and musk. This fragrance is timeless and can be worn by women of all age groups – from teenagers to stylish grandmas. A little dab of this perfume will last you through the day and is sure to bag you a bunch of compliments when your friends get a whiff of it. It is the best ladies perfume.
13. Mary Kay Thinking Of You Eau De Parfum
Review
Picture a delicious fruit tart and imagine how it would smell. This perfume by Mary Kay smells exactly like that with its delicate vanilla, cocoa, and floral scent. Sounds so different, right? And it is! Even its bottle is gorgeous and comes with a heart charm that can be worn on your favorite necklace. This makes for a really special present as well! We highly recommend trying this if you're fond of sweet, musky scents.
14. Jessica Simpson Fancy Love Eau De Parfum
Review
Jessica Simpson's Fancy Love is the perfect feminine composition that is floral and delicate. It smells of sweet, creamy roses along with grass notes. It is the ideal fragrance to wear during spring and summer. We also love that it's quite inexpensive and wallet-friendly. The bottle is pretty, simple, and clean-looking and will look lovely on your dresser. It is perfect if you're a fan of whimsical smells.
[ Read: 10 Best Vintage Perfumes For Women ]
15. Versace Bright Crystal Absolu
Review
Versace Bright Crystal Absolu is a gorgeous fragrance that's a longer-lasting version of the original Bright Crystal (one of the most beloved jewel fragrances in the world). It smells like peonies and rose with the amazing vibrancy of yuzu and pomegranate seeds, creating a unique, fresh, and classy scent. This is the only perfume you need for special occasions.
16. Philosophy Amazing Grace Eau De Toilette
Review
Amazing Grace is one of the most popular Philosophy fragrances. It is a mild scent that smells subtly floral with a clean undertone. This is one of those scents that is very comforting to smell and makes for a great everyday perfume for spring or summer. It's citrus smells are quite distinct and ideal for younger women.
17. Miu Miu L'Eau Rosée Eau De Toilette
Review
The L'Eau Rosee by Miu Miu has some splendid lily of the valley and jasmine notes with a touch of honeysuckle and patchouli. You will also notice a hint of pepper and musk. Its bottle is fabulous and will look great on your vanity. This is the only fragrance you need for crisp autumn or winter days.
18. Louis Vuitton Le Jour Se Lève Eau De Parfum
Review
From one of the most luxurious brands in the world, Louis Vuitton's Le Jour Se Leve celebrates "the first rays of sunshine." In this blend of citrusy, floral, and musky fragrances, the hint of mandarin stands out and conveys optimism. Its heart unveils a floral scent that is very fresh and subtle. This fragrance is expensive but completely worth the splurge! It makes for the most amazing summer scent.
[ Read: Best Musk Perfumes For Women ]
19. Origins Ginger Essence Sensuous Skin Scent
Review
This is a warm, earthy scent that smells super fresh and exotic. Picture a glass of delicious ginger ale and imagine how it would smell. This perfume has a similar scent with a blend of light floral and citrusy notes. It is perfect if you like to keep it simple and makes for a great daily wear fragrance. We love the fact that it is so versatile and not overpowering. Do give this a shot if you love the smell of ginger.
20. L'Occitane Citrus Verbena Summer Fragrance
Review
This is one of the most refreshing scents to wear on a hot day. YES! It is a splash of lemonade with a spoonful of grapefruit and sunshine. It is the perfect fragrance for young women if you like an uplifting and happy smell. Also, it is priced quite reasonably. It is free of those artificial smelling notes and smells so natural.
21. Byredo Gypsy Water Eau De Parfum
Review
This is a woody aromatic unisex perfume. It has hints of bergamot, lemon, pepper, and juniper with a blend of amber, vanilla, and sandalwood. If you like oriental scents, this is something you'll adore. We love how warm and comforting this smells, and it works well for any occasion. It is extraordinarily long-staying, and its woody nuances are what makes it utterly unique.
[ Read: 15 Best Natural And Organic Perfumes For Women ]
22. Commodity Rain Eau De Parfum
Review
This floral, aquatic fragrance smells like lush tropical rain! It is delicate with its woody, vetiver undertones – just like leaves after rain and petrichor. This blends flawlessly with your natural scents, and its staying power is outstanding. It is perfect for those gloomy winter or fall days when you want to smell like fresh flowers and the rain.
23. Hermes 24 Faubourg Eau De Parfum
Review
If you're on the hunt for a classy evening wear perfume, Hermes 24 Faubourg is the only perfume you need. It is great for older women as it settles into a soft, warm, and powdery floral smell that screams luxury and class. Its distinct orange blossom scent is what makes this fragrance stand out.
24. The Body Shop White Musk Eau De Toilette
Review
This velvety perfume from The Body Shop is a classic and perfect for both day and nightwear. It is one of the best musk perfume brands out there that's not at all heavy or overpowering. Instead, it is tender and comforting with hints of vanilla. It is affordable and guaranteed to bag you a ton of compliments for its elegant and feminine notes.
[ Read: 15 Best Summer Perfumes For Women ]
25. Cartier Baiser Vole Eau De Parfum
Review
Cartier's Baiser Vole represents minimalism. It has the slightest hint of lily with a blend of citrus and greens. This is an exquisite, lady-like favorite fragrance with a peppery edge and is perfect for spring, autumn, or winter. The best part? The longer it stays on your skin, the better it gets. It is perfect for you if you love a vintage vibe to your perfume and is ideal for that classy Sunday brunch you've planned.
Finding a bottle of perfume that could be your signature scent may seem essential, but you don't have to pick just one. These are the best perfumes of all time. We suggest you dive right into the fragrance world and explore away. Think of your perfume as an accessory to complete your look and fit your mood. That was our roundup of the top 25 best perfumes for women that are incredibly long-lasting. Which ones are you excited to try? Let us know in the comments section below.
Recommended Articles:
The following two tabs change content below.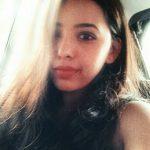 Latest posts by Esha Saxena (see all)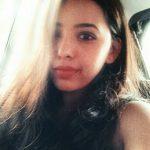 Esha Saxena
Esha Saxena is a writer, journalist, and a full-time wallflower. She holds a Master's degree in Media and Mass Communication and firmly believes that makeup is nothing less than art. Combining her love for writing with her passion for makeup, she brings to you reviews, techniques, and her ever-growing knowledge on this form of art. In her spare time, she loves reading, listening to obscure indie bands, and writing poetry – all of this while being a crazy dog lady.