5 Best Bio Ionic Hair Dryers In 2022
Save big bucks on those salon trips as you achieve perfectly dried and styled hair at home.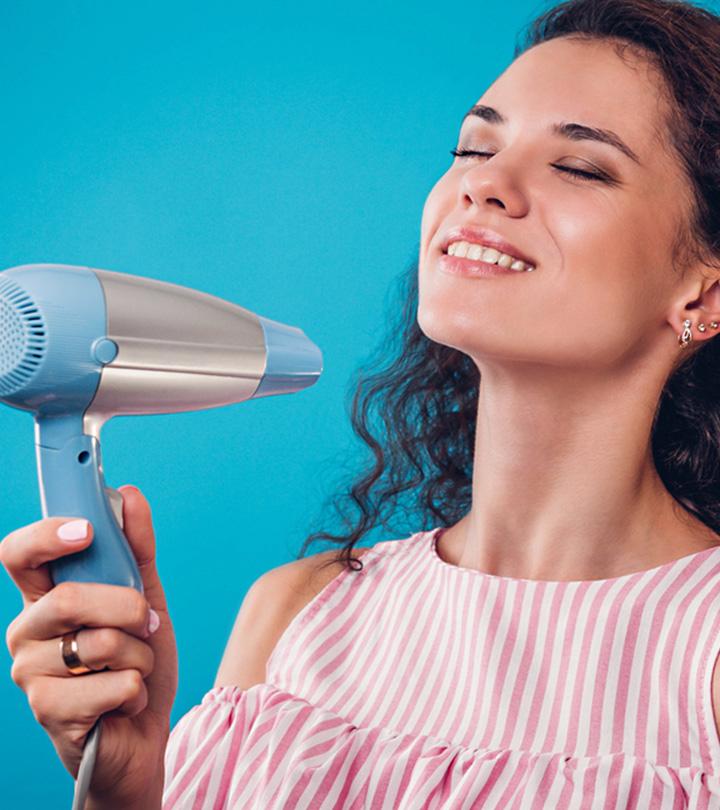 If you have always wanted to get yourself the best Bio Ionic Hair Dryer, we will help you find the one made for your hair type. Blow driers have become an essential part of our hairdressing, and we cannot imagine working without one. Honestly, they do way more than just dry our hair. If you have struggled to bring the salon finish at home with your blower, it is probably because your hair drier is outdated and makes your hair drier than it should be. To make sure you get the salon-finish hair every time you use the drier, we have a list of 5 bio ionic driers that makes your hair look fabulous. So, are we ready to look the best?
The Top 5 Best Bio Ionic Hair Dryers With A Buying Guide In 2022
As the name suggests, this Bio Ionic hair dryer is incredibly lightweight and can be your best friend for all your long-drawn hair styling sessions or everyday use. It operates on 1875 W for fast drying minus the hair damage. The conditioning nanobeads in this product help accelerate drying and promote soft, shiny, and well-hydrated hair. The Nanoionic minerals infused with the elite pro-styling collection emits negative ions that break down water clusters in your hair. Such broken micronized water molecules help in eliminating frizz and static. Yes, there is a lot going on just on the click of a switch, and this is why we love it so much!
Pros
1875 watts power
Far-infrared heat helps accelerate drying time
3 heat and 2 speed settings
Cool shot button
Nano ionic technology
Cons
Another lightweight hair dryer descends from the professional leagues to make our hair regime better, faster, and quieter. Lauded as one of the quietest hair dryers in the world, this ultra-light design is likely to be your next favorite purchase. With a 9-foot cord, this hair dryer serves the purpose of a professional standard hair dryer that prevents frizz and static, while giving you the perfect blow out. It dries your hair fast without damage, and increases shine and manageability.
Pros
9-foot cord
Prevents frizz and static
Fast-drying without damage
NanoIonic mineral hydrates dry, damaged hair
Has a cool setting for a cold blast
Cons
Some may find the "high" setting too hot.
For a hairdryer, this Bio Ionic product holds a lot of power while weighing less than a pound. It's 1800W EcoDrive brushless motor is proven to be 50% more powerful than a standard motor found in most hair dryers available in the market. It can dry your hair in less than 10 minutes using 75% less energy! This powerful hair dryer infuses moisture into your hair strands, giving them endless shine using its unique volcanic MX mixture. Here is an informative video that tells you more about the product.
Pros
Hanging loop
Lightweight
9 feet cord
Low power consumption
Adjustable-heat
Far-infrared heat
Nozzle cool shot
Cons
The highest seat setting may not be ideal for fine hair.
Ideal for all our heat-styling addicts who enjoy a good hairdo but are also concerned about their hair's health, this Bio Ionic hair dryer harnesses a trademarked Moisturizing Heat technology to create beautiful, frizz-free salon-like styles, while simultaneously protecting the health of your hair. This travel-friendly product has a ceramic barrel infused with 24K Gold MZ that locks moisture into your strands.
Pros
Affordable
Lightweight
Travel-friendly
Folding handle
Concentrator nozzle
1200 Watts max power
Ceramic barrel that is infused with 24K Gold MX
Cons
It does not feature a cold shot button. 
This bio ionic hair dryer is the star of the Bio Ionic's collection. Using the world's best heat conductor, Graphene, this lightweight hair dryer dramatically reduces drying time while leaving the hair with an enviable shine. It keeps the frizzy hair smooth and results in 68% less breakage. This conventional hair dryer operates at 1875 W and is significantly more energy-efficient and long-lasting than other standard motors. The hair dryer quickly dries your hair and leaves them with a superior frizz-free finish, starting from the hair shaft. 
Pros
Hang loop
Lightweight
Fast-drying
9-ft cord
Energy-efficient
Adjustable speed and heat settings
Ideal for different types of hair 
Cons
How To Buy A Hair Dryer
You will usually find ceramic as the main heating material in hair dryers, which serves the purpose of the product adequately. However, it is important to note that to diffuse curly hair and/or enhance curls, a slightly stronger material is needed. An apt product would be Bio Ionic Graphene MX Dryer that contains Graphene, which is the best conductor of all conductors! It allows heat to generate faster and therefore, allow hair to dry faster.
Design plays a crucial role in the management of a hair dryer. Some are compact and travel-friendly, whereas others are bulky and hard to travel with. However, the 'design' aspect extends beyond that and also consider other relevant aspects such as weight and voltage.
If you buy a salon blow dryer that consumes less than 1000 watts to save power, it will emit less air and heat, making it less powerful. Inevitably, less powerful blow dryers tend to take longer to dry hair, which consequently leads to more power usage. Bio-Ionic hair dryers usually range in between 1200 to 1875 watts, making them incredibly effective and durable.
Bio Ionic hair dryers are made to elegantly fit into the 21st century lifestyle. They are fantastic blow dryers, but they are visually appealing too! Owing to their unique designs, they make sure that the user does face hand fatigue despite using the blow dryer for extended periods and they are comparatively less loud.
Unlike other blow dryers available in the market, Bio Ionic understands the connection between a person and their hair. Understanding the bond, Bio Ionic ensures minimal damage to your hair and scalp. Instead of exposing the hair and scalp to extreme heat, it uses ionic technology to disperse the heat that reduces damage drastically.
In addition to hang loops, rubberized hand grips, and other features, Bio Ionic hair dryers are focused towards your safety. They have installed circuit breakers in their products to prevent accidental fires.
Although there is only so much a blow dryer can do, Bio Ionic hair dryers go beyond the basic expectations and offer more function than most. With our favourite cold shot feature, this hair dryer ensures that users lock their hairdo by washing it in cold air using the cold shot. Apart from that, the hair dryers usually come with added extensions that help those with curly hair achieve volume 
Well, that brings an end to our list of the best Bio Ionic hair dryers and a buying guide. So, whether you have short, long, curly, wavy, coily, straight, fine, or any other type of hair, you can trust Bio Ionic to come to your rescue for the perfect blow outs, every single day! Now all you have to do is follow the buying guide, decide what you are looking for from our list, and settle on one that is best for you.
Bio Ionic hair dryers provide a salon-smooth finish in the comfort of your home. The hairdryers under this brand strengthen your strands while managing split ends, frizz, or any form of breakage. The nanobeads in these hair dryers help in maintaining the softness and shine of your locks. Moreover, these dryers help in keeping your hair nourished and well-hydrated. While purchasing a Bio Ionic hairdryer, you should select the ones that come with customizable heat and speed settings.
Why Trust StyleCraze?
Vaishnavi Kothuri, the author of this post, is a skin and hair care enthusiast. After thorough research, she has curated this list of the best Bio Ionic hair dryers. These hair dryers are superior to the conventional ones that often leave the hair dry and frizzy. Besides describing each product, our writer has discussed different tips to help her readers select a suitable product for their hair. She has also included a buying guide for your reference.

Related Articles:
The following two tabs change content below.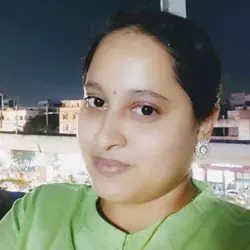 Vaishnavi is a techie-turned-content writer and a certified skin care coach. She did her postgraduation from Vignan Institute of Technology...
more