5 Best Titanium Hair Dryers Of 2021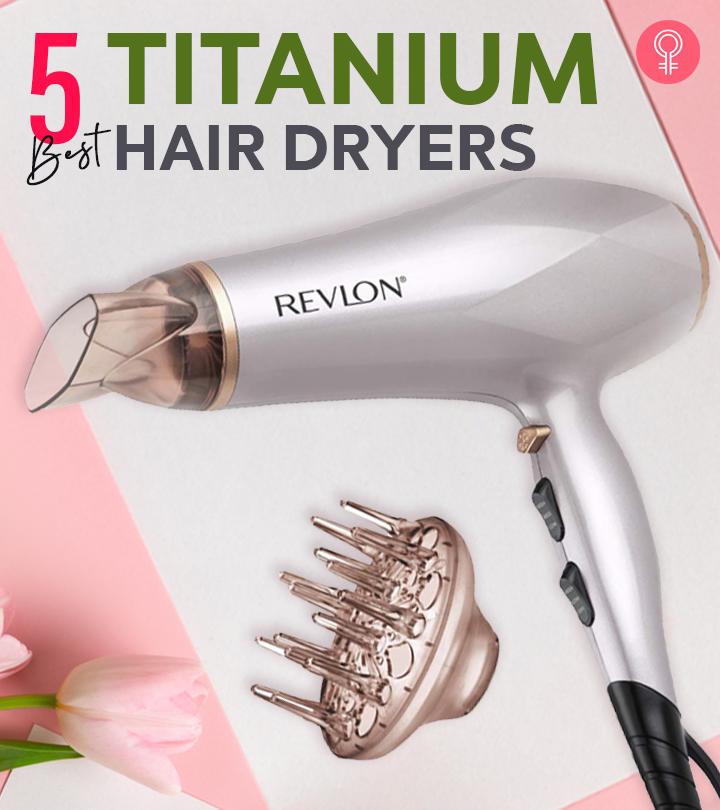 Do you have a reliable hair dryer that enables quick and easy blow drying? If not, get your hands on a titanium hair dryer.
Titanium hair dryers are lightweight and help you achieve salon-like blowouts in the comfort of your home. These devices reduce the drying time and prevent frizz without damaging the hair and scalp. In this article, we have listed the 5 best titanium hair dryers available online. Scroll down to check them out!
What Is Special About Titanium Hair Dryers?
Titanium hair dryers maintain an even temperature and dry the hair quickly. They are 40% lighter than ceramic hair dryers and apt for fast styling. Titanium hair dryers also make your hair silky smooth, frizz-free, and more manageable.
Let's now look at the top 5 titanium hair dryers that you can buy online. 
5 Best Titanium Hair Dryers
The BaBylissPRO Nano Titanium Hair Dryer is lightweight and easy to use. It features Ionic technology that dries the hair quickly with less crimp. This hair dryer is equipped with six heat and speed settings. It features a concentrator nozzle, ergonomic handle, and a cool shot button.  This hair dryer is suitable for all hair types, offering healthy, shiny hair.
Specifications
Power: 2000 W
Weight: 8 pounds
Key Features
6 heat and speed settings
Concentrator nozzle
Ergonomic handle
Cool shot button
Pros
Suitable for all hair types
Lightweight
Heats up quickly
Easy to use 
Cons
The Revlon Titanium Hair Dryer is equipped with Titanium technology that fights frizz and dries the hair quickly, preventing over-drying. It features an 1875 W power motor that produces a strong airflow. The cool shot button helps you achieve long-lasting hairstyles. The concentrator enables smooth blowouts and precise styling, whereas the volume diffuser softens the airflow to define waves and natural curls. This hair dryer features three heat settings and two speed settings. The hinged end cap is removable and enables easy cleaning.
Specifications
Power: 1875 W
Weight: 9 pounds
Key Features
3 heat settings
2 speed settings
Internal thermostat
Removable cap
Pros
Comfortable grip
Easy to clean
Durable
Strong airflow 
Cons
The Remington Pro D2042 Hair Dryer is equipped with a high-performance DC motor of 1875 W. The intrinsic ionic dryer generates 90 percent negative ions that make your hair smooth and silky. This hair dryer features a diffuser to enhance the hair texture and a narrow concentrator for accurate styling. It also comes with a removable air filter, three heat settings, and two speed settings. This hair dryer is lightweight and operates quietly.
Specifications
Power: 1875W
Weight: 32 pounds
Key Features
2 speed settings
3 heat settings
Removable air filter
Pros
Lightweight
Quiet performance
Compact
Cons
RED by KISS Titanium 2300 Detangler Dryer comes with double comb layer technology which helps in straightening and detangling. The device is equipped with 3 speed settings – low, high, and cold. This hair dryer delivers unique airflow and is effective in fast straightening. The cool shot button locks the style of the hair and is effective in keeping the hair tangle-free. It comes with a heavy-duty cord which allows easy movement of the hairdryer.
Specifications
Power: 2300 W
Weight: 2.08 pounds
Key Features
Hanging loop
Cool shot button
3 attachments
Pros
Even heat distribution
Durable
Heat resistant
Cons
The Elchim Titanium Ionic Edition Hair Dryer is equipped with both ceramic and ionic technology that hydrate the airflow. It has a mirror-like titanium finish and a premium heating component. The diffusers volumize your hair and add shine. This hair dryer features a pair of air concentrators, three heat settings, and two speed settings. It also reduces the drying time upto 30 percent. 
Specifications
Power: 3900 W
Weight: 2 pounds
Key Features
3 heat settings
2 speed settings
Cold air shot
Air concentrators 
Pros
Ergonomic design
Noiseless operation
Durable 
Cons
Consider these points before buying a titanium hair dryer to make the ideal choice.
Things To Consider Before Buying A Titanium Hair Dryer
Power: Power is the amount of electricity consumed by the hair dryer. The higher the wattage, the more powerful the dryer is and requires less time to dry the hair. Thus, go for a powerful motor with at least 1800 W.
Weight: Heavy dryers can cause pain in the shoulders and muscles. A lightweight dryer is easy to maneuver and does not put pressure on the wrist. Choose a lightweight hair dryer with a long cord for ease of use. 
Airflow: Go for a hairdryer that is equipped with both high and low airflow options. High airflow enables quickdrying, and the low airflow with a cool shot button helps set and hold your hairstyle.
Noise: Constant noise while using your hair dryer can be irritating. Thus, invest in a dryer that operates quietly.
Accessories: Most hair dryers come with a concentrator and diffuser. Some dryers also feature multiple accessories like combs, brushes, and heat-resistant gloves. Choose a product that comes with more number of attachments and accessories for better hair styling. 
Titanium hair dryers maintain a stable temperature, distribute heat evenly, and enable quick styling.  The products mentioned above are affordable and prevent hair damage caused by blow drying. Invest in any of these hair dryers and make a great hair day every day. 
Frequently Asked Questions
Is titanium or ceramic better for thick hair?
A titanium hair dryer is better for thick hair types as they require more heat for styling.
Which is a better one among ceramic or titanium hair dryers?
Ceramic hair dryers discharge negative ions into the hair, making it look bouncy and shiny.On the other hand,titanium hair dryers maintain a steady temperature and dry the hair quickly. They make the hair silky smooth and control frizz better than ceramic ones.
Is titanium more damaging than ceramic?
No. Titanium hair dryers heat up fast and dry the hair quickly, reducing the exposure to heat. However, in the long run, ceramic dryers cause lesser heat damage than titanium ones.
Is Chi ceramic or titanium?
Chi is both ceramic and titanium.
Recommended Articles
The following two tabs change content below.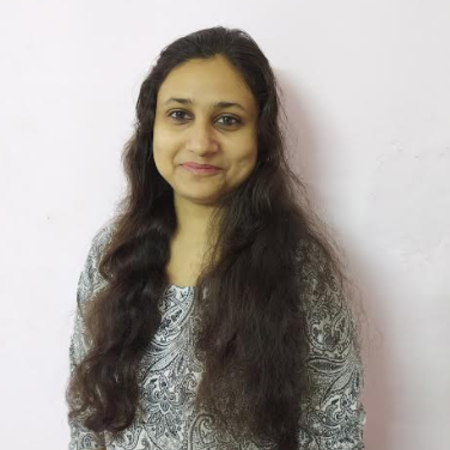 Shiboli has a Master's degree in English Literature and is proficient in French. She believes that words have a healing power and considers poetry her lifeline. Her writing background and editorial dexterity help her guide her team members to create crisp and authentic content. Shiboli is also a trained Bharatnatyam dancer and has a fascination for traveling. She is passionate about cooking and dreams of opening a restaurant of her own.