5 Best Travel Hair Dryers For Europe In 2023
Top dryers that make hairstyling fun and convenient while you explore the Queen's land.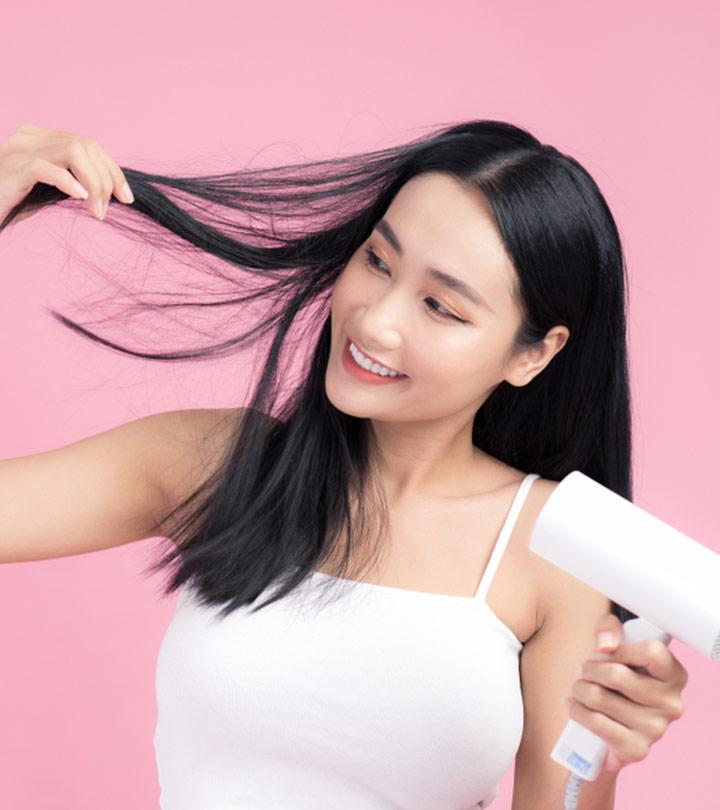 If you are looking for the best travel hair dryer for Europe, we have got you covered. Europe is a great place to visit, for work or fun. Having your outfit and hair on point is a must when you are exploring the diverse streets of the fashion capital of the world. While planning your travel, you must make sure to keep certain items handy with you, one of them being a travel-friendly hairdryer. After all, who doesn't want to look their best when in Europe? Whether you are staying in an Airbnb or a backpacker's hostel, having a travel-friendly hairdryer for Europe would keep your travel stories sorted! The advanced technology incorporated into these hair dryers not only enhances their performance but also elevates your styling experience to a whole new level. To help you decide, we have shortlisted the 5 best travel-friendly hair dryers to set you going on your Europe trip!
5 Best Hair Dryer For Traveling To Europe In 2023
Yiiho Hair Dryer is a portable hair dryer that is easy to use and suitable for all hair types – short, curl, and long hair. The drying time of the hair depends on the volume of the hair. This hair dryer is of 800 Watts of power and the powerful airflow can reach 20 m/s. It has a 6.6 feet long cord. This salon-quality dryer's smart heat control prevents heat damage with the help of a sensor that measures the scalp and the outflow temperature 30 times per second. This hair dryer is equipped with advanced technology to provide a cutting-edge grooming experience. If you're not sure, check out some reviews on Amazon to learn more about this compact hair dryer.
Pros
Clear instruction manual
Easy-to-use
Smart heat control
Lightweight and compact size
Portable
Durable
Cons
Some users say the air flow is too hot.
With 2 travel plug adaptors that can be used in the USA, Europe, Korea, and Japan, this product is the ideal traveling partner! It has a compact design with a foldable handle. This easy-to-store hair dryer is lightweight, makes less noise, and comes with a concentrator, a hanging loop, and a generous 1.63 m cord. With 2 speed settings and a cool-shot feature, this hair dryer will help you achieve all your hair-drying and styling needs. Multiple reviewers recommend buying this dryer as it is easy to carry and the plug adapter makes it even more convenient to use.
Pros
Affordable
Has a hanging loop
Foldable and lightweight
Worldwide voltage feature
Comes with an air concentrator
Can be used in several countries
Cons
Available in only 1 color
The mini hair dryer, Conair Travel Hair Dryer, features smart voltage technology that recognizes different voltages and adjusts automatically without actually bringing any difference in heat and speed settings. This folding-handle hair dryer comes with a cool setting that locks the hairstyle. Ionic technology helps eliminate frizz, imparts an enviable shine, and gives you healthy-looking hair. Being a concentrator nozzle hair dryer it helps to deliver focused airflow and makes the hair smooth. Learn more about it in this video detailing a tester's experience with this standard hair dryer.
Pros
Easy storage
Foldable handle
Loop ring
Cool shot button
Great value for money
Cons
The hot air may be a bit too heated.
The BaBylissPRO Nano Titanium is a fast-drying, 1000W lightweight travel dryer. The nano titanium and ionic technology dry hair faster without causing much frizz. This professional hair dryer has dual voltage with 2 speed and heat settings, making it ideal for traveling. It also comes with a removable filter and stand and a folding handle. It is suitable for all hair types. Learn more from this video on a tester's experience of using this travel blow dryer.
Pros
Lightweight design
Dual wattage hair dryer
Folding handle
Removable filter and stand
Suitable for all hair types
Cons
This revolutionary hair dryer is here to get stuff done, and so it does! Using advanced ionic and ceramic technology, this hair dryer not only dries your hair but also gives it a shining, frizz-free look. It is a perfect hair dryer for international travel and is the best investment you can make for on-the-go hair styling, especially when trying the most experimental hairstyles. With 2 heat settings and a cool shot feature, this blow dryer is here to do everything for you, leaving you with immaculately styled, shiny, and smooth hair. Apart from being a cool shot hair dryer it also has a hinged head cap, an air concentrator, 3x ceramic coating, and most importantly, it is foldable.
Pros
Dual voltage hair dryer
Foldable
Lightweight
Comes with an air concentrator
Engineered using advanced ionic technology
Cons
Some may find it slightly noisy.
*The prices provided in this article are based on the latest available information. However, they may vary due to changes in pricing by the seller and/or promotional offers.
Things To Keep In Mind When Buying A Hair Dryer
Hair type plays a major role in deciding what product suits you best. If you have thick and dense hair, it is recommended that you choose a powerful travel hairdryer. If you like to style your hair every day, choose a narrow nozzle hair dryer or a hair dryer with a concentrator. If you have natural curls, we would recommend purchasing a diffuser attachment hair dryer.
Ionic travel hair dryers are popular all over the globe as they generate negatively charged ions to break down water molecules in the hair. Ceramic hair dryers on the other hand, discharge negative ions and infrared rays, ensuring little to no heat damage. Tourmaline hair dryers come with a mineral gemstone that releases electrical charge along with a combination of infrared heat and negative ion. Whereas in a titanium hair dryer, a titanium metal heats the air that goes in and out. It is much faster as compared to ionic, ceramic, and tourmaline hair dryers combined.
If you dislike loud hair dryers, choose one that produces only 70-74 decibels or lesser. In regular hair dryers, noise levels go over 95 decibels.
Most noise-free hair dryers operate on 1400-1600 watts. However, many popular silent hair dryers also operate at 1875 watts.
Speed and temperature settings
Before purchasing a silent hair dryer, look for 3 speed settings (low, medium, and high) and 2 temperature settings (high and low) for ease of drying and styling.
Well, that brings us to the end of our list and buying guide. All you have to do, after booking your tickets to Europe of course, is buy your perfect travel buddy. Use any of these 5 powerful hair dryers to make your trip with the bounciest hair.
Why Trust StyleCraze?
The author, Krati Darak, is a skin care enthusiast whose passion lies in reviewing beauty products as they hit the shelves. For this article she read hundreds of product reviews on online platforms and researched about the hair dryers that are ideal for traveling within Europe. She carefully selected products keeping in mind the safety parameters and smart heat control features.
Frequently Asked Questions
How can I use a travel hairdryer in Europe if it is not dual voltage?
A voltage converter, not an adaptor, allows a user to use a hair dryer in Europe even if it is not dual voltage.
Do I need a voltage converter for Europe?
Not necessarily. Most popular and universal devices, such as laptops and phones, have a dual-voltage system. However, if you are insistent on carrying a large dryer for your travels, we would recommend using a voltage converter while in Europe.
Do I need a travel adapter or converter?
Travel adaptors allow you to change the head of the electrical equipment to rightly fit into an electrical socket. However, a converter changes the voltage to make it suitable for your appliance. If you intend on carrying different electrical appliances that do not have a dual voltage feature or an adaptor, it is helpful to carry both.
What is the difference between a travel hair dryer and a professional hair dryer?
A travel dryer, as the name suggests is a compact version of any bigger and professional hair dryers. The essential difference between the two is power and size. Travel hair dryers are much smaller and weigh much lesser, which automatically makes them much less powerful. However, they still serve the purpose of a hairdryer and get the job done when you are on the go.
Why do we need a compact and powerful travel hairdryer?
To save space and weight. Traveling with a large hair dryer can be tiring and difficult to manage as compared to carrying an easy-to-use blow dryer.
Recommended Articles