5 Best Travel Hair Dryers For Europe In 2020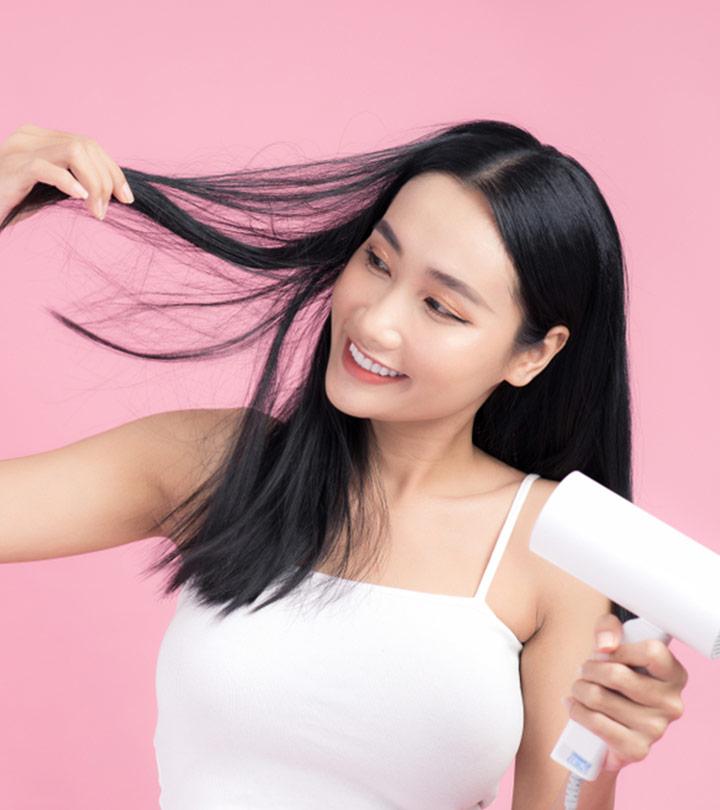 Although our new year's travel plans have gone to dust due to a pandemic, we must not lose hope. But with the hopes of a fresh new year upon us, it is hard not to imagine heading out to newer territories to get our minds and the travel-bug inside us blown! And what better place than the diverse streets of Europe?
As a traveler's delight – irrespective of whether you plan on staying in unique palace-like AirBnBs or backpacker hostels – Europe has something for everyone. Europe is also the fashion capital of the world and having your hair on its best vacation behavior is a must! To help you out in that department, here is a list of the must-have, travel-friendly hair dryers that are Europe friendly.
5 Best Hair Dryer For Traveling To Europe In 2020
Don't let this cute little thing deceive you with its looks. This travel-friendly hair dryer is powerful and does its job irrespective of your hair type. With a cool air selection option to seal in shine and style your hair the way you want it to, this product operates on a 'Healthy Mode' to generate less heat and, therefore, cause less damage to your hair. It comes with a 1.8 m tangle-free cord, allowing you to overcome the varied architectural placing of an electric socket and a mirror in every place you stay! With a maximum power of 1500W, this proficient performer has a voltage range between 220-240 V.
Pros:
Silent mode feature
Turbo function feature
Wattage power adapts to voltage
Has a built-in air-concentrator
Dual air induction
Cons:
Does not fold
Available in only 1 color
With 2 travel plug adaptors that can be used in the USA, Europe, Korea, and Japan, this product is the ideal traveling partner! It is compact, foldable, and easy to store. It is lightweight, makes less noise, and comes with a concentrator, a hanging loop, and a generous 1.63 m cord. With 2 speed settings and a cool-shot feature, this hair dryer will help you achieve all your hair drying and styling needs.
Pros:
Affordable
Has a hanging loop
Foldable and lightweight
Worldwide voltage feature
Comes with an air concentrator
Can be used in several countries
Cons:
Available in only 1 color
This lightweight and compact hair dryer is the real deal. Never have a bad hair day with this mini professional blow dryer as it comes with 2 heat and speed settings and an extra-long 5.5 feet power cord. The cord allows you to maneuver around the architectural limitation of your accommodation without any hassles. It has a universal voltage, which is 120V to 125V/ 230V-240V and 50/60Hz.
Pros:
Ionic blow dryer
Universal voltage
Available in 3 colors
Lightweight
Safety overheat automatic cut-out feature
Concentrator and diffuser included
Cons:
This blow dryer gently dries your locks without causing damage. It is palm-sized and lightweight, 1 lb to be precise. Say bye-bye to excess baggage issues and say hello to more space for tons and tons of souvenirs. With this product, you don't have to worry about the voltage, since it is dual-voltage. The 2 heat settings make this hair dryer suitable for all types of hair ranging from the thickest curls to the finest sleekest bobs.
Pros:
Affordable
Lightweight
Dual voltage
Extra-long cord
Comes with an air concentrator and diffuser
Cons:
Available in only 1 color
This revolutionary hairdryer is here to get stuff done, and so it does! Using advanced ionic and ceramic technology, this hair dryer not only dries your hair but also gives it a shining, frizz-free look. It is the best investment you can make for on-the-go hair styling, especially when trying the most experimental hairstyles. With 2 heat settings and a cool shot feature, this blow dryer is here to do everything for you. It has a hinged head cap, an air concentrator, 3x ceramic coating, and most importantly, it is foldable.
Pros:
Dual voltage
Foldable
Lightweight
Comes with an air concentrator
Engineered using advanced ionic technology
Cons:
Some may find it slightly noisy.
That brings us to the end of our list. You have the 5 best travel hair dryers compatible with European electric plugs and voltages. All you have to do is select one and try various hairstyles. To make your selection process clearer, keep the following things in mind:
Things To Keep In Mind When Buying A Hair Dryer
Hair type plays a major role in deciding what product suits you best. If you have thick and dense hair, it is recommended that you choose a powerful travel hairdryer. If you like to style your hair every day, choose a hair dryer with a concentrator. If you have natural curls, we would recommend purchasing something with a diffuser.
Ionic hair dryers are popular all over the globe as they generate negatively charged ions to break down water molecules in the hair. Ceramic hair dryers on the other hand, discharge negative ions and infrared rays, ensuring little to no heat damage. Tourmaline hair dryers come with a mineral gemstone that releases electrical charge along with a combination of infrared heat and negative ion. Whereas in a titanium hair dryer, a titanium metal heats the air that goes in and out. It is much faster as compared to ionic, ceramic, and tourmaline hair dryers combined.
If you dislike loud hair dryers, choose one that produces only 70-74 decibels or lesser. In regular hair dryers, noise levels go over 95 decibels.
Most noise-free hair dryers operate on 1400-1600 watts. However, many popular silent hair dryers also operate at 1875 watts.
Speed and temperature settings
Before purchasing a silent hair dryer, look for 3 speed settings (low, medium, and high) and 2 temperature settings (high and low) for ease of drying and styling.
Well, that brings us to the end of our list and buying guide. All you have to do, after booking your tickets to Europe of course, is buy your perfect travel buddy. Use any of these 5 products to make your trip with the bounciest hair.
Expert's Answers For Readers' Questions
How can I use a travel hairdryer in Europe if it is not dual voltage?
A voltage converter, not an adaptor, allows a user to use a hair dryer in Europe even if it is not dual voltage.
Do I need a voltage converter for Europe?
Not necessarily. Most popular and universal devices, such as laptops and phones, have a dual-voltage system. However, if you are insistent on carrying a large dryer for your travels, we would recommend using a voltage converter while in Europe.
Do I need a travel adapter or converter?
Travel adaptors allow you to change the head of the electrical equipment to rightly fit into an electrical socket. However, a converter changes the voltage to make it suitable for your appliance. If you intend on carrying different electrical appliances that do not have a dual voltage feature or an adaptor, it is helpful to carry both.
What is the difference between a travel hair dryer and a professional hair dryer?
A travel dryer, as the name suggests is a compact version of any bigger and professional hair dryers. The essential difference between the two is power and size. Travel hair dryers are much smaller and weigh much lesser, which automatically makes them much less powerful. However, they still serve the purpose of a hairdryer and get the job done when you are on the go.
Why do we need a compact and powerful travel hairdryer?
To save space and weight. Traveling with a large hair dryer can be tiring and difficult to manage as compared to carrying an easy-to-use blow dryer.
Recommended Articles