15 Best Kohl Eyeliners of 2021 For Stunning Smokey Eyes!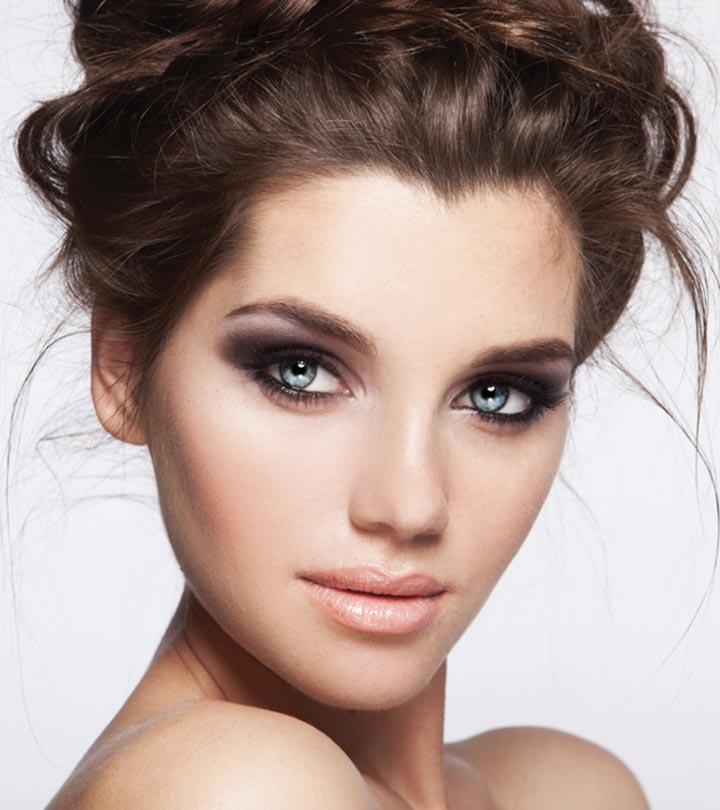 Life is too short to have boring eyes— hence why you need eyeliners! Transforming tired eyes instantly, the power of this sleek stick is no joke. We mean, who hasn't been inundated with "are you sick" or concerned questions every time you turn up without an eyeliner. Rightfully the true mood (or rather look) boosters and the most indispensable item in a woman's bag, sometimes all you need is a single sweep to sort the look for the day! Am I right, or am I right? Also, they are no longer available in blacks and browns only, which means there are so many colors waiting for you to explore this season! Excited? Let's browse through the best kohl eyeliners below.
Go, give your eyes the best sweep of 2021! Check out our list of 15 best kohl eyeliners below that'll add a smokey touch to your eyes.
Read on to know more!
Get That Perfect Smokey Look With 15 Best Kohl Eyeliners Of 2021!
Eyeliner, but make it scandalous! Coat your eyes with the highly intense formula of Rimmel that claims to last for 24 hours. Waterproof, so it can stand sweat, tears, and rain, watch a single run of the eyeliner transform your eyes and make them pop instantly. A must-try for those who like a dose of drama and mystery with their evening and party looks, you can give it a miss if being in the spotlight is not your cup of tea.
Pros:
Ophthalmologist-tested
Intense impact pigment
Formulated with kohl britannia
Ultra-creamy and smooth texture
Sweat-proof, smudge-proof, and humidity-proof
Suitable for sensitive eyes and contact lens wearers
Cons:
Fragile tip
Sharpening would be a hassle
Not the Annabelle that'll spook, but the one that'll make you the star of the party! Watch your eyes look bigger, sharper, and more defined with a coat of Annabelle's creamy gel formula. And given it is the blackest black color, prep up for some high intensity with every use. Run it on the waterline and enjoy its matte effect on your eyes and lashes. Promising to illuminate your gaze and give you a fresh and confident look, this gel eyeliner by Annabelle is worth a try.
Pros:
Delivers a smooth finish
Glides smoothly on the waterline
Ensures fuller lashes and enhanced look
Waterproof, smudge-proof, and non-flaking
Cons:
Not recommended for sensitive eyes
It may require touchups.
Are you obsessed with the cat-eye or smoky-eye makeup? Well, so is this kohl eyeliner by Covergirl! A great option to give your eyes an enviable definition, make a statement every time you blink with this glam formula on your eyes. A versatile stick for those who are obsessed with eye makeup, there's no look that this ultra-creamy stick cannot handle! Whether you need a subtle and refreshed look during the day or want to go all-out and dramatic for the evening look, this eyeliner ensures a smooth glide only.
Pros:
Cruelty-free product
Highly-pigmented formula
Long-lasting and waterproof
Transfer-proof and smudge-free
Easy-to-sharpen and easy-to-remove
Cons:
Not a fan of black eyeliners? Try this dark brown by Neutrogena for a natural look! Ideal to wear on no-makeup days or to create intense smokey eyes, this eyeliner will make a great addition to your daily makeup routine. Also, the formula contains vitamin E that'll condition and moisturize the eyes with every use. Promising an instant and rich pigment in one swipe, the coat is smudgeable within the first 30 seconds of applying to get that desired smokey look! Still, want to skip it?
Pros:
Soft, creamy, and smooth texture
Glides effortlessly on the waterline or eyelids
Delivers a smoldering effect on the eyes
Long-lasting, non-irritating, and water-resistant
Fade-proof and smudge-proof (after 30 seconds)
Cons:
Not ideal to make a thin line
The only kind of darkness you need in your life! With this eyeliner, you can not only enhance and define the shape of your eyes but contour and color too. A perfect tool for eye makeup-obsessed junkys, it lets your eyes flaunt a new trend daily. Make cat eyes if you like or add some drama or smokiness as per the occasion; this eyeliner will not disappoint. Easy-to-use, and also, you can switch between thin and thick line options easily, there's no reason why you should miss on this black ebony.
Pros:
Creamy texture
Glides on smoothly and effortlessly
Blends and smudges easily for smokey look
Suitable to create smoldering and soft effects.
Cons:
Expensive
It may not last long.
No products found.
That annoying moment when your eyeliner pencil won't sharpen accurately! You either end up wasting time or worse, the pencil lead— bummer. Hence, why you need this eyeliner by Smashbox in your collection because it sharpens on its own. No, seriously, you close the cap, twist it, and on the sound of a click, you know it is sharp and ready to use. And as for its role as eyeliner, prepare your eyes for a luxurious glide which is waterproof and will last all day long! A must-try for workaholics, would you still miss it?
Pros:
Highly-pigmented formula
Blends easily to create various makeup looks
Non-flaky and glides smoothly
Easy to apply and remove
Cons:
No products found.
Here's another eyeliner that'll self-sharpen automatically. But what makes this one different from others is that it is dermatologist and ophthalmologist tested. So, if you wear contact lenses or have sensitive eyes, Marcelle Forever Sharp Eyeliner will be ideal for you. Quit missing out on the eyeliner in fear of irritation or allergic reactions now. Grab this spruce green eyeliner that'll amp up the glam quotient for your eyes instantly.
Pros:
Delivers high coverage and intensity
Adds definition and enhances the shape
Ready-to-use with built-in sharpener
Long-lasting and waterproof
Hypoallergenic and fragrance-free
Cons:
No products found.
Do you prefer a traditional kohl pencil? Lord & Berry has a classic option with modern ease and smoothness for you. Quick and easy-to-apply, the pigment is so deep and intense that in one sweep, your tired eyes will look refreshed instantly. Plus, the formula contains enriching vegetable oils, thus making them ideal for sensitive eyes too. So, go subtle or wear on a sensual and exotic look, this kohl pencil promises to be your glam stick always.
Pros:
Delivers a semi-matte finish
Smudgeable to get a smokey look
Enhances the color of the iris
Gentle and ophthalmologist-tested
Safe to use on the inner rim of the eyes
Cons:
Expensive
It may smear and is not waterproof.
No products found.
Don't mind a luxurious liner for your eyes? Try Estee Lauder Double Wear Eyeliner. The queen of all eyeliners, this black-lacquered stick screams premium with its ultra-rich formula. Sweep it on and watch your eyes turn into scene-stealers instantly. An ideal weapon for those who believe in the power of eye makeup to make a show-stopping entry, transform your eyes anywhere, anytime with this luxurious stick by Estee Lauder.
Pros:
Lasts for up to 24 hours
Stays true to color and intense
Ultra-creamy and glides effortlessly
Includes built-in sharpener and smudge tip
Water-resistant, smudge-free, heat-free, and humidity-free
Cons:
No products found.
Craving for jealous stares? Here's an eyeliner that'll make you, your friends, and frenemies fall in love with your eyes! Created by celebrity makeup artist Jillian Dempsey, this luxurious eyeliner is worth a flaunt in your makeup kit and on your eyes. And since it contains natural ingredients such as jojoba oil, marula oil, and shea butter, it is no less than an indulgence for your waterline too. And are you obsessed with smokey eye makeup looks? Then consider this as a jackpot as it comes with a built-in smudge tip for all your party evenings. Give it a glide this season!
Pros:
Cruelty-free product
Delivers a soft and smoldering effect
Provides intense and luxurious color payoff
Waterproof and long-lasting
Easy and quick to blend
Cons:
Expensive
Sharpening might be a hassle
No products found.
Staying true to its color, here's an eyeliner that'll make your eyes look every bit majestic! Ideal to use daily or with evening looks, it guarantees an intense color payoff in a single stroke. Yep, no more darkening or need for re-applying for this heavy-duty kohl eyeliner will have your eyes photo-ready instantly. A great option for those who are looking for a hassle-free and mess-free eyeliner, this kohl stick by Sugar Cosmetics will never disappoint.
Pros:
Glides effortlessly on the eyelids
Enhances and defines the eyes flawlessly
Ultra-creamy and wax-based formula
Long-lasting up to 8 hours
Waterproof and spreads evenly
Free sharpener included with the eyeliner
Cons:
No products found.
If eyes could kill, it would be with this eyeliner. Claiming to be the blackest black, call it cliché all you want, but when it comes to defining and making a head-turning entry, this color will be your secret weapon. Also, Milani Supreme Kohl Kajal Eyeliner is made for the spotlights. Wear it sensual, smokey, or subtle, it ensures high impact and intensity only. So, if you want your eyes on fleek for all your party looks, you might as well give this eyeliner by Milani a try.
Pros:
Smooth and creamy texture
Easy-to-apply and long-lasting
Waterproof and easy-to-blend
Safe to use on the waterline and eyelids
Cons:
May not be easy to remove
No products found.
Break free from the blacks and browns this season with this intense bronze hue by MAC. A great choice for those who are looking for a subtle color for daily wear or no-makeup days, this stunning bronze will not disappoint. Wear it to work and amplify it later, for the night look, the stick ensures a glam touch instantly. Easy to use and apply, it glides on like a dream on the eyelids, thus making the whole experience fun for you and flawless for your eyes.
Pros:
Goes on smoothly
Does not clog or shed
Waterproof and enhances the eyes
Ideal for subtle makeup looks and daily wear
Cons:
Light pigment
May require touchups
No products found.
On days when black looks boring, you can switch to this antique bronze for an instant glow up! We mean, who needs a spotlight when you can have your own with this sparkling delight? One sweep over your eyes and you can let go of the rest of the eye makeup, as the coat is that impactful and stunning. Wear it alone or mix-match, it guarantees to make your eyes grab all the attention wherever you go! Not a fan of shimmer eyeliner? Well, give this one a try, and you might rethink your favorites again.
Pros:
Soft and smooth kohl formula
Lasts long and richly-pigmented
Enhances and defines the eyes effortlessly
Included sharpener ensures the tip is always ready-to-use
Ideal to create subtle to smokey eye makeup looks
Cons:
No products found.
Lastly, this drugstore eyeliner that'll make all your dramatic and smoky eyes dreams come true. Being one of the most versatile eyeliners with a built-in smudger and a sharpener on the cap, this pencil is nothing but affordable luxury. And that's not all; the formula has conditioning properties too! With jojoba, coconut oil, mango, cocoa butter, sandalwood oil, and shea butter all packed in together, consider your waterline pampered and nourished with every use. Yep, an eyeliner with salving qualities, try it to witness the difference.
Pros:
Easy-glide and gel formula
Blends and builds quickly
Soft texture and long-lasting
Defines and shades flawlessly
Vegan and cruelty-free product
Cons:
It may smudge.
The tip is fragile and may break if you're not gentle with it.
Boring eyes, bye! There you go, those were the 15 best kohl eyeliners that are totally making women fall in love with their eyes all over again. Do you still need assistance with buying the best kohl eyeliner? Check out our buying guide below.
Buying Guide:
What Are The Things To Consider When Choosing An Eyeliner?
Choosing an eyeliner is no rocket science, but there are some basic things you must keep in mind before settling for the right eyeliner:
Eye-friendly: The waterline and eyelids are the most sensitive areas on your face, so naturally, you do not want to expose it to an irritating formula. Also, if you have sensitive eyes, you must opt for a dermatologist or ophthalmologist-tested eyeliner only to prevent an allergic reaction or redness.
Ease To Apply: The formula should be easy-to-apply without the need for pulling, tugging, or reapplying. It should go on smoothly and should be easy-to-blend as well to get that perfect smokey eye look. Hence, the best thing would be to opt for a creamy texture or formula.
Ease To Use: When it comes to eyeliner, sharpening the tip or pencil can be a task. Many users end up wasting the pencil lead to get that accurate tip for precise application. So, to save time and quantity, pick an eyeliner that provides easy and quick usability.
Long-lasting: Choose a formula that'll last long, so you don't have to worry about re-touches during the day. Also, a fading eyeliner is not a good sight.
Waterproof: Unless you are a fan of raccoon eyes, waterproof eyeliner is a must to stand the heat, rain, sweat, humidity, etc. Also, some people tend to tear up while sneezing or yawning, and if you are one of those, then a waterproof eyeliner is a must for you.
Benefits of A Kohl Eyeliner:
There are several benefits or rather uses of this black-lacquered glam stick:
It defines the shape of the eyes, making them appear bigger and sharper.
Instantly makes tired eyes look refreshed and alive.
From cat eyes to smokey eyes, you can create multiple looks with a kohl eyeliner.
Colored eyeliners enhance the color of the iris and make them appear more prominent.
An enriching formula can act as a protective coat for the waterline, shielding it from pollution damage too.
How Do I Wear Kohl Eyeliner?
It is simple. All you have to do is glide it over your eyelids or waterline gently. You can reapply if you need a darker and more intense look.
That's all folks; choosing the best kohl eyeliner should now be a breeze!
Doll up your eyes, the kohl way this 2021! Whether you like the cliché black eyeliner or want to break free and try a new color, our list of 15 best kohl eyeliners has options for one and all. Wear it smokey or feline if you like, and let your eyes be the talk of the town in one sweet glide! Go, pick the best kohl eyeliner now, and make the world notice your gorgeous eyes this season.
Frequently Asked Questions
Which Is the Best Kohl Eyeliner?
Rimmel Scandal Eyes Waterproof Kohl Kajal Liner, Annabelle Waterline Matte Kohl Eyeliner, and Marcelle Forever Sharp Eyeliner are some of the best kohl eyeliners.
What's the Difference Between Kohl and Regular Eyeliner?
Regular eyeliners deliver a tight and precise line and may not be intense. Kohl eyeliners, on the other hand, are creamier, easy-to-smudge, and provide a more natural and intense look.
Does Kohl Eyeliner Smudge?
Yes, in fact, kohl eyeliners are mostly preferred to get the smudged or smokey look. However, they are smudgeable only for a few seconds after applying.
Does Kohl Eyeliner Contain Lead?
No. The kohl eyeliners mentioned above do not contain lead and are safe to use on the waterline and eyelids. However, to be on the safer side, it is advisable to check the ingredients before buying products outside our list.
Can You Use Kohl Eyeliner on Eyebrows?
Ideally, you should not because kohl eyeliners are highly impactful and intense and may make the eyebrows appear cartoonish or too dark.
Is Kohl Eyeliner Safe?
Absolutely! Most of the kohl eyeliners are made of enriching ingredients, and some of them are even ophthalmologist-tested for sensitive eyes and contact lens wearers.
Recommended Articles
The following two tabs change content below.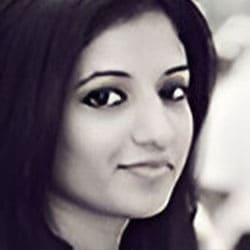 Chaitra is an extremely passionate writer and storyteller. She has a triple main Bachelor's degree in Journalism, Communicative English, and Economics and a Master's degree in Journalism and Mass Communication. She has more than three years of experience in content writing and editing and specializes in beauty, fashion, and lifestyle genres. Her background in journalism helps her guide her team in churning out fine content for the readers. When she's not editing or juggling tasks at work, she likes to daydream and stalk doggos on Instagram.