10 Best Korean Products To Minimize Pores
Most people have a love-hate relationship with their skin. Bumpy, uneven, full of zits – you never know how it will behave each day! While most of us have come to expect the occasional tantrums from our skin, there is one thing that we can never accept – the crater-like pores!
Sometimes, it feels like nothing in this world can make them shrink or vanish. However, you can manage them and make them appear smaller with the help of Korean pore minimizers. If you are pore-paranoid, scroll down to find the right Korean pore-minimizing product for your skin!
Top 10 Korean Products To Minimize Your Pores
1. Mizon AHA 8% Peeling Serum
Product Type: Chemical exfoliating serum
This daily serum contains glycolic acid – an AHA – and a natural exfoliator that helps get rid of the dead skin cells. You can use it every day as it also contains skin-soothing ingredients, such as aloe vera, sagebrush extracts, and arnica. It keeps your skin clear, manages pores, controls oil production, and evens out your skin tone. It is the best Korean moisturizer for sensitive skin.
Note: Avoid using this product along with a retinol-based product. If you have sensitive skin, use it in small quantities until your skin gets used to it.
Pros
Dermatologically tested
Contains botanical extracts
Cons
2. Etude House Wonder Pore Deep Foaming Cleanser
Product Type: Foaming face wash
Cleansing is the first step to cleaning your skin and skin pores. For that, you need the right cleanser. This foaming cleanser from the Wonder Pore range by Etude House has tiny blue microbeads that have a gentle exfoliating effect. These beads cleanse your skin pores thoroughly. This cleanser also contains mint extracts that create a pleasant cooling sensation on your skin after every wash.
Pros
Paraben-free
SLS- and SLES-free
Mineral oil-free
Cons
None
3. Neogen Dermalogy Bio-Peel Gauze Peeling
Product Type: Exfoliating gauze
Neogen Dermalogy Bio-Peel Gauze Peeling is a gentle chemical exfoliator. Each pack contains 30 single-use gauze pads infused with a concentrate containing glycolic and lactic acids, resveratrol (extracted from red wine), and natural AHAs that initiate the exfoliation process once you apply it on your face. Resveratrol also prevents damage caused by harmful free radicals and helps manage wrinkles and pigmentation.
Pros
Paraben-free
Sulfate-free
Phthalate-free
Contains fruit extracts
Cons
None
4. Mamonde Pore Clean Clay Mask
Product Type: Face mask
This wash-off clay mask contains kaolin and bentonite clay extracts that soak excess sebum, cleanse your skin pores, and minimize their appearance. This clay mask is enriched with Heartleaf (Eoseongcho) extract that kills acne-causing bacteria and walnut shell powder that has an exfoliating effect on your skin. it is the best Korean face mask for pores.
Pros
100% vegan product
No synthetic colors
No mineral oil
Paraben-free
Sulfate-free
Cons
None
5. Laneige Perfect Pore Cleansing Oil
Product Type: Facial cleansing oil
This heavy-duty cleansing oil melts and removes waterproof and long-wearing makeup from your face. It contains virgin coconut oil and mugwort extracts that dissolve the makeup on your face and pores without leaving behind any residue. It also contains lavender, aloe vera, chamomile, marshmallow, and Centella asiatica extracts that calm your skin. It is the best Korean face primer for combination skin.
Pros
Paraben-free
Sulfate-free
Mineral oil-free
Contains botanical extracts
Cons
None
6. Skinfood Egg White Pore Foam
Product Type: Foaming face wash
If you have combination or oily skin, this foaming face wash is perfect for you. It contains egg whites that have a pore purifying effect. They help regulate excessive sebum, cleanse pore-clogging impurities, and tighten your skin. Moreover, egg whites are rich in amino acids and vitamins that keep your face nourished without stripping away its natural oils. It also contains licorice, Centella asiatica, and soybean seed extracts. It is the best Korean primer for oily skin.
Pros
Paraben-free
SLS- and SLES-free
Mineral oil-free
Cons
None
7. Innisfree Jeju Volcanic Pore Toner
Product Type: Toner
This toner is developed with Jeju Volcanic Cluster Sphere technology that gives it a powerful sebum absorption ability. It absorbs excess oil and cleanses the skin pores thoroughly to give a matte finish to your skin. This wipe-off toner removes all the residue that remains even after cleansing. This alcohol-based toner is suitable for people with oily skin.
Pros
Contains natural ingredients
Contains volcanic ash
Paraben-free
Sulfate-free
Mineral oil-free
Cons
None
8. Heimish All Clean Balm
Product Type: Oil cleanser
If you double-cleanse your skin religiously every day, you are going to love this product! The All Clean Balm by Heimish is an oil-based cleanser that has a solid cream-like consistency. It is soft and lightweight, and it dissolves stubborn makeup when you massage it on your skin. It contains shea butter, coconut extracts, citrus herb oil, and white flower complex that condition and soften your skin and help improve your skin tone.
Pros
Paraben-free
No artificial fragrances
No artificial colors
Suitable for all skin types
Cons
None
9. TonyMoly Egg Pore Blackhead Steam Balm
Product Type: Blackhead removing the balm
Clogged pores are the culprits behind those ugly blackheads, and this self-heating balm targets those clogged pores. When you apply this balm, it produces a steaming effect that warms up the area and gets rid of dead skin cells, impurities, and whatever is stuck in your pores. This balm contains charcoal powder, sea salt, vitamin E, and egg yolk extracts that suck out the sebum and help tighten your pore. It is the best Korean products for pores.
Pros
Sulfate-free
Paraben-free
Phthalate-free
Cons
None
10. Neogen Dermalogy Real Fresh Green Tea Foam
Product Type: Cleansing foam
This is an excellent foaming cleanser for oily, acne-prone, and combination skin types. This product contains fermented green tea extracts that hydrate, brighten, and calm your skin. Its gentle formula wipes out sweat, sebum, and other impurities from your skin and cleanses the skin pores thoroughly without harming the natural skin barrier. This water-based cleanser has a pH of 8. It is the best Korean products for pores.
Pros
Paraben-free
Sulfate-free
99% natural ingredients
Clinically tested
Cons
None
No product can make your pores disappear overnight. When you keep your pores clean, they become less apparent. That's why following a thorough skincare routine is essential. Korean skincare for pores products are gentle and do not contain any harsh ingredients. They help your skin glow with regular use. Try these products if you are unhappy with your pores, and let us know about your experience in the comments section below!
Recommended Articles
The following two tabs change content below.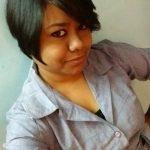 Latest posts by Ramona Sinha (see all)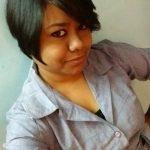 Ramona Sinha
Ramona has a Master's degree in English Literature. She believes that beauty begins with a good skin care regimen and is on a mission to eliminate all toxins from her routine. She helps readers select products and ingredients specific to their skin type and gives out tips to keep their skin healthy in a natural way. When Ramona is not working or experimenting with a new skin care product or ingredient, her books and a passion for music, good food, and traveling keep her busy.