9 Best CeraVe Products For Acne That Will Clear Your Skin
Get rid of acne and maintain your skin health with these skin-friendly products.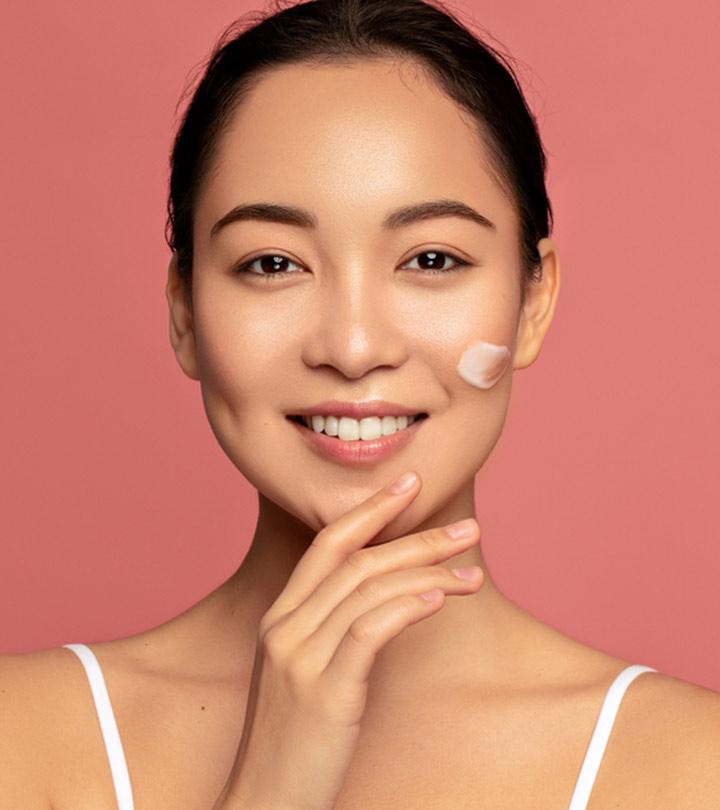 If you are looking for affordable and dermatologist-tested skincare products for acne, you must try some of the best CeraVe products for acne. This US-born brand has an extensive range of acne treatment products suitable for oily to combination skin types. The skincare brand doesn't exaggerate its performance and focuses on science-led formulas that help users achieve realistic results. In fact, the brand recently saw a boom in its popularity over platforms like Tik Tok and Instagram, with influencers raving about its effectiveness in treating skin concerns like acne and dehydration. All the products from CeraVe are budget-friendly and designed using gentle formulas and ingredients like ceramides that help clear away acne, clogged pores, blackheads, and whiteheads. Add the CeraVe products to your skincare routine to prevent future nasty breakouts and reduce acne scars. Here, we have compiled a list of some of the top-quality and effective CeraVe acne treatments for you. Read on to find the right one for your skin type.
9 Best CeraVe Products For Acne To Include In Your Skincare Routine
If you are looking for a fast-absorbing cream that doesn't leave any greasy residue, this is the perfect choice for you. The oil-free moisturizer contains hyaluronic acid and MVE controlled-release technology, which hydrates the skin and replenishes the ceramides to deliver long-lasting moisture. This cream is perfect for sensitive skin and can be used on the face, body, and hands. It will provide optimal hydration for up to 24 hours and offers relief to acne-prone, irritated skin. This video will give you a better insight into the qualities of the product.
Pros
Quick absorbing formula
Non-greasy
Fragrance-free
Suitable for sensitive skin
Cons
It may be mild on dry skin
This is the perfect AM moisturizer because it contains sunscreen and hydrates your skin. The moisturizing formula contains ceramides 1, 3, and 6-II, hyaluronic acid, and zinc oxide, which restore the skin's barrier and hydrate the skin throughout the day. The formula also contains broad-spectrum SPF 30, which protects the skin from UVA and UVB rays. In addition, the smooth and light texture glides on your skin like a dream, without leaving any white cast. Watch this YouTuber's honest review video to get a better idea about the product.
Pros
Broad-spectrum SPF 30
Smooth texture
Suitable for all skin types
Restores the skin's protective barrier
Cons
May leave a greasy residue
Makeup removal and cleansing are the core steps for everyone's nightly skincare routine. The CeraVe Foaming Facial Cleanser is an excellent makeup remover and daily face wash suited for oily skin and cystic acne. The cleansing formula of this gentle cleanser also contains hyaluronic acid and niacinamide, which help retain the skin's moisture and soothe it. It also contains 3 essential ceramides that help remove oil and grime without disrupting the skin's barrier. Click here to check out a detailed personal review of this product
Pros
Non-comedogenic
Non-drying
Retaining the skin's natural moisture levels
Suitable for normal and oily skin
Cons
It may be harsh on sensitive skin
If you suffer from consistent breakouts caused due to hormonal changes or any external factors, this face wash is a great addition to your daily routine. The fragrance-free formula contains salicylic acid and hyaluronic acid responsible for fighting acne-causing bacteria and retaining the skin's moisture. It also contains niacinamide and antioxidants, which remove dead skin cells and fade any acne scars. In addition, the essential ceramides ensure that the skin's barrier is strong and healthy after every wash.
Pros
Fragrance-free
Suitable for sensitive acne-prone skin
Non-comedogenic
Microbead free
Cons
Some may find the scent overpowering
Adult acne can be frustrating and annoying to deal with, especially if they pop up when you least expect them. This serum is gentle on the skin and formulated with retinol which helps tone the skin and diminish acne scars. It also has ceramides that hydrate and refine the skin's texture while reducing the appearance of large pores and acne breakouts. The fragrance-free formula is suitable for mature skin. It leaves you with a healthy and hydrated glow after every use.
Pros
Fragrance-free
Fades acne scars
Hydrating
Reduces the appearance of large pores
Cons
May cause an allergic reaction
This can be part of your nightly skincare routine if you look for a hydrating and oil-free lotion. The overnight moisturizer contains hyaluronic acid and essential ceramides, which keep the skin nourished and hydrated all through the night. This dermatologist-approved product is fragrance-free and contains MVE technology that keeps the skin soft and plump when you wake up. The lotion is suitable for sensitive, dry, oily, and acne-prone skin.
Pros
Fragrance-free
Paraben-free
Dermatologist approved
Hydrating
Cons
Some may find the consistency quite thin
This product has taken social media by storm, and with good reason! The cleanser has become a staple product in many skincare routines because of its acne-fighting properties. It is mild on the skin. The acne wash contains potent ingredients like benzoyl peroxide and essential ceramides that prevent new acne and cystic acne while strengthening the skin's barrier. It also contains hyaluronic acid, which retains the skin's natural moisture levels and doesn't leave your skin feeling stretchy or dried out after every wash.
Pros
Suitable for oily acne-prone skin
Unscented
Non-comedogenic
Hydrating
Cons
May not suit normal or dry skin types
This product is perfect for those who don't experience rampant acne but get acne when their hormones act up. It can be used as a spot treatment for active breakouts because it contains salicylic and lactic acids, which clear clog pores and fight acne-causing bacteria. It also contains glycolic acid, which soothes skin that gets inflamed due to breakouts. You can use this gel all over your face, as well. All you have to do is apply a thin layer after cleansing your face. If you are applying before stepping out, we recommend following it up with an SPF 30 sunscreen.
Pros
Fragrance-free
Helps minimize pore size
Soothes skin
Fights and prevents acne
Cons
It may be harsh on sensitive skin
Another holy grail product by CeraVe, this cleanser will definitely put an end to all your acne woes! The gel formulation is a clear crowd favorite because it contains ingredients like salicylic acid and 3 essential ceramides, preventing breakouts and strengthening the skin's barrier. It also contains oil-purifying clay and niacinamide, which clear clogged pores and soothe inflammation caused by active acne. In addition, the gel cleanser cleanses your skin gently, without leaving it feeling tight and dry.
Pros
Prevents and fights breakouts
Hydrating
Maintains skin's natural barrier
Eliminates blackheads
Cons
Some may find the fragrance strong
Why Trust StyleCraze?
Kirtana Divakar, the author, is a skin care enthusiast with a passion for exploring new skin care products and reviewing them to find the best. She is a fan of CeraVe products, especially those suitable for oily to combination skin types. To curate a list of the most effective products from this brand, she extensively researched multiple CeraVe products for acne and read through numerous online reviews. The products she recommends on this list are budget-friendly and formulated with gentle ingredients like ceramides to help clear up clogged pores, acne, blackheads, and whiteheads.
Frequently Asked Questions
Do CeraVe products work for fungal acne?
Yes, CeraVe products can be used for fungal acne. However, we suggest that you look for CeraVe Moisturizing Cream or the CeraVe Healing Ointment.
Are CeraVe products good for acne scars?
Yes, most of CeraVe products help a great deal with acne problems. Dermatologists usually recommend the CeraVe Foaming Facial Cleanser to remove excess oil and unclog pores, and fade acne scars.
How long does it take for CeraVe to clear acne?
Cerave's anti-acne products contain benzoyl peroxide that improves the condition of your acne after six to eight weeks of regular use.
Do dermatologists really recommend CeraVe?
Yes. CeraVe products are dermatologist recommended. Cerave has a wide range of skin care products that meet the needs of every skin type.
How often should I use CeraVe?
CeraVe products are formulated without any harsh chemicals and irritants. This makes them safe to use daily unless otherwise stated in their packaging.
Recommended Articles