9 Best CeraVe Products For Acne That Will Clear Your Skin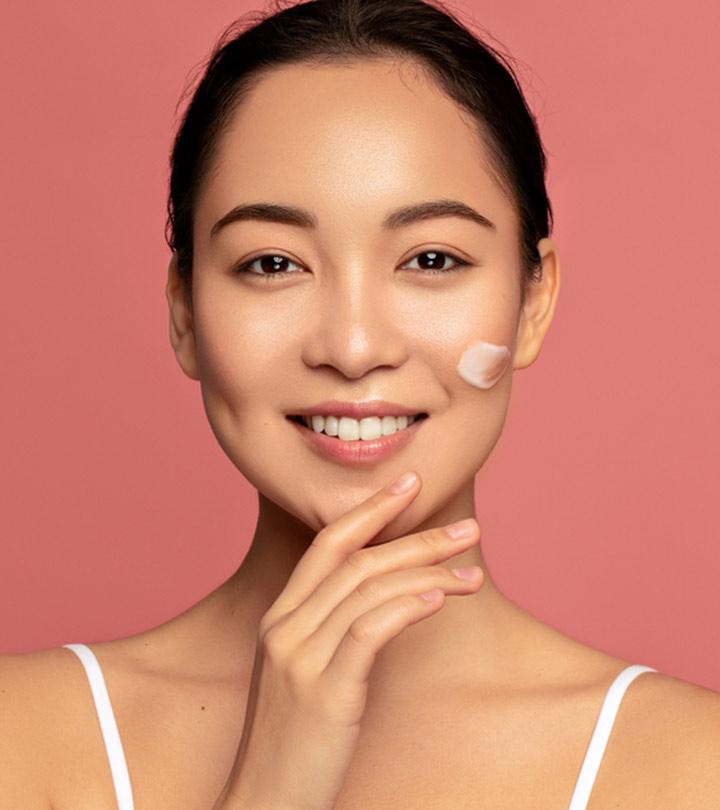 CeraVe products are definitely having a significant moment in the skincare world right now! They are a dermatologist-approved pharmacy brand that battles acne, blackheads, and other skin issues, which plague oily to combination skin types. One of the many reasons this brand is becoming a cult favorite is because many of its products contain special ceramides. These special ceramides strengthen the skin's barrier and keep it hydrated. If you want to develop a solid skincare routine but are apprehensive about trying new products because they may cause some nasty breakouts, we suggest giving CeraVe a try.
All the best CeraVe products for acne are targeted towards people who have sensitive, oily, or combination skin. They are designed to clear clogged pores and have a gentle formula. So, to help you select a suitable product, we have compiled a list of the 9 best CeraVe products for acne that will suit our skin type and provide you with the desired results. Keep reading to know more!
9 Best CeraVe Products For Acne To Include In Your Skincare Routine
If you are looking for a fast-absorbing cream that doesn't leave any greasy residue, this is the perfect choice for you. The oil-free moisturizer contains hyaluronic acid and MVE controlled-release technology, which hydrates the skin and replenishes the ceramides to deliver long-lasting moisture. This cream is perfect for sensitive skin and can be used on the face, body, and hands. It will provide optimal hydration for up to 24 hours and offers relief to acne-prone, irritated skin.
Pros:
Quick absorbing formula
Non-greasy
Fragrance-free
Suitable for sensitive skin
Cons:
It may be mild on dry skin
This is the perfect AM moisturizer because it contains sunscreen and hydrates your skin. The moisturizing formula contains ceramides 1, 3, and 6-II, hyaluronic acid, and zinc oxide, which restore the skin's barrier and hydrate the skin throughout the day. The formula also contains broad-spectrum SPF 30, which protects the skin from UVA and UVB rays. In addition, the smooth and light texture glides on your skin like a dream, without leaving any white cast.
Pros:
Broad-spectrum SPF 30
Smooth texture
Suitable for all skin types
Restores the skin's protective barrier
Cons:
May leave a greasy residue
Makeup removal and cleansing are the core steps for everyone's nightly skincare routine. The CeraVe Foaming Facial Cleanser is an excellent makeup remover and daily face wash suited for oily skin and cystic acne. The cleansing formula of this gentle cleanser also contains hyaluronic acid and niacinamide, which help retain the skin's moisture and soothe it. It also contains 3 essential ceramides that help remove oil and grime without disrupting the skin's barrier.
Pros:
Non-comedogenic
Non-drying
Retaining the skin's natural moisture levels
Suitable for normal and oily skin
Cons:
It may be harsh on sensitive skin
If you suffer from consistent breakouts caused due to hormonal changes or any external factors, this face wash is a great addition to your daily routine. The fragrance-free formula contains salicylic acid and hyaluronic acid responsible for fighting acne-causing bacteria and retaining the skin's moisture. It also contains niacinamide and antioxidants, which remove dead skin cells and fade any acne scars. In addition, the essential ceramides ensure that the skin's barrier is strong and healthy after every wash.
Pros:
Fragrance-free
Suitable for sensitive acne-prone skin
Non-comedogenic
Microbead free
Cons:
Some may find the scent overpowering
Adult acne can be frustrating and annoying to deal with, especially if they pop up when you least expect them. This serum is gentle on the skin and formulated with retinol which helps tone the skin and diminish acne scars. It also has ceramides that hydrate and refine the skin's texture while reducing the appearance of large pores and acne breakouts. The fragrance-free formula is suitable for mature skin. It leaves you with a healthy and hydrated glow after every use.
Pros:
Fragrance-free
Fades acne scars
Hydrating
Reduces the appearance of large pores
Cons:
May cause an allergic reaction
This can be part of your nightly skincare routine if you look for a hydrating and oil-free lotion. The overnight moisturizer contains hyaluronic acid and essential ceramides, which keep the skin nourished and hydrated all through the night. This dermatologist-approved product is fragrance-free and contains MVE technology that keeps the skin soft and plump when you wake up. The lotion is suitable for sensitive, dry, oily, and acne-prone skin.
Pros:
Fragrance-free
Paraben-free
Dermatologist approved
Hydrating
Cons:
Some may find the consistency quite thin
This product has taken social media by storm, and with good reason! The cleanser has become a staple product in many skincare routines because of its acne-fighting properties. It is mild on the skin. The acne wash contains potent ingredients like benzoyl peroxide and essential ceramides that prevent new acne and cystic acne while strengthening the skin's barrier. It also contains hyaluronic acid, which retains the skin's natural moisture levels and doesn't leave your skin feeling stretchy or dried out after every wash.
Pros:
Suitable for oily acne-prone skin
Unscented
Non-comedogenic
Hydrating
Cons:
May not suit normal or dry skin types
This product is perfect for those who don't experience rampant acne but get acne when their hormones act up. It can be used as a spot treatment for active breakouts because it contains salicylic and lactic acids, which clear clog pores and fight acne-causing bacteria. It also contains glycolic acid, which soothes skin that gets inflamed due to breakouts. You can use this gel all over your face, as well. All you have to do is apply a thin layer after cleansing your face. If you are applying before stepping out, we recommend following it up with an SPF 30 sunscreen.
Pros:
Fragrance-free
Helps minimize pore size
Soothes skin
Fights and prevents acne
Cons:
It may be harsh on sensitive skin
Another holy grail product by CeraVe, this cleanser will definitely put an end to all your acne woes! The gel formulation is a clear crowd favorite because it contains ingredients like salicylic acid and 3 essential ceramides, preventing breakouts and strengthening the skin's barrier. It also contains oil-purifying clay and niacinamide, which clear clogged pores and soothe inflammation caused by active acne. In addition, the gel cleanser cleanses your skin gently, without leaving it feeling tight and dry.
Pros:
Prevents and fights breakouts
Hydrating
Maintains skin's natural barrier
Eliminates blackheads
Cons:
Some may find the fragrance strong
Suppose you have been on social media and have been following every skincare account online, then you are aware of how popular CeraVe products are, as they should be! As mentioned before, CeraVe is vastly recognized for its unique 3-ceramide formula, which strengthens the skin and retains moisture, giving you a natural and healthy glow. There are no humectants or emollients in their moisturizers, and the cleaners don't have any sulfates or parabens, so you are guaranteed results with these high-quality skincare products. Hopefully, our list of the 9 best CeraVe products for acne will help you find the right products that will suit your skin and provide you with the desired results. Happy shopping!
Expert's Answers For Readers' Questions
Do CeraVe products work for fungal acne?
Yes, CeraVe products can be used for fungal acne. However, we suggest that you look for CeraVe Moisturizing Cream or the CeraVe Healing Ointment.
Are CeraVe products good for acne scars?
Yes, most of CeraVe products help a great deal with acne problems. Dermatologists usually recommend the CeraVe Foaming Facial Cleanser to remove excess oil and unclog pores, and fade acne scars.