10 Best e.l.f Eyeliners To Create Stunning Eye Makeup Looks – 2022
Paint wings on your eyes with intense liners that glide with pinpoint accuracy.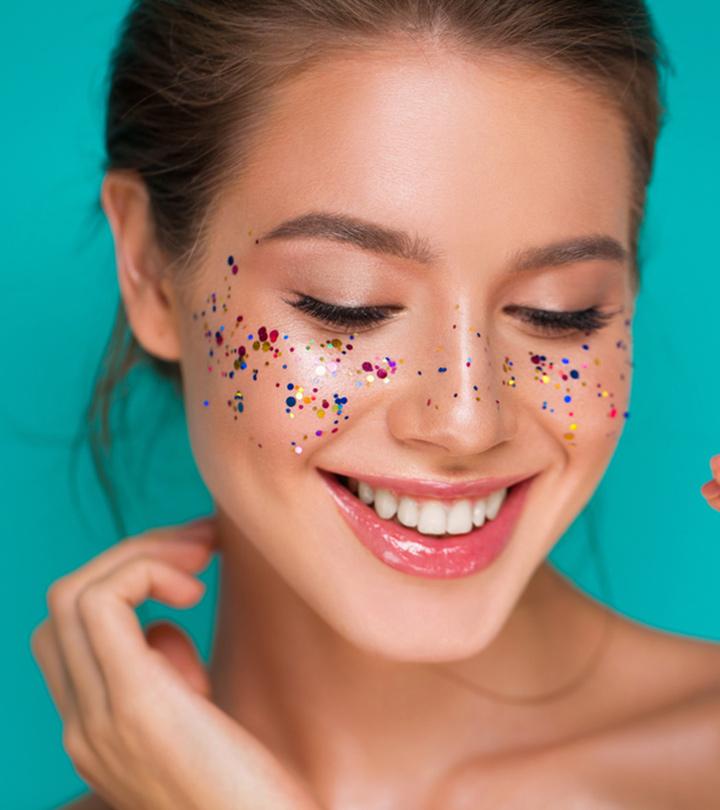 The best e.l.f eyeliner won't leave a hole in your pocket and yet give you top-notch finish and quality. Drugstore brands like e.l.f come to the forefront time and again to prove that "expensive equals high quality" is not always and not entirely true. Being a vegan and cruelty-free brand that designs excellent products, e.l.f is well-loved and well-received by women across the country. Their eyeliners are free of toxic and harsh chemical ingredients including parabens, sulfate, triclosan, and phthalates. But that's not all. If you want ultra smooth and intense strokes that can be applied thick or thin, winged or flat, smokey or fine— e.l.f liners should be your go to!
Though this brand and its products need little introduction amongst women who cherish the drugstore gems, we've got a list prepared of the top 10 eyeliners from e.l.f that are all worth investing in for different reasons. Feel free to dive in!
Top 10 Best e.l.f Eyeliners That'll Transform Your Eyes Instantly!
Come rain, sweat, or tears; this e.l.f No Budge Retractable Eyeliner will make your eyes look flattering all the time. Ultra-pigmented and bold, its high-impact color is all you need to enhance your eye contours beautifully. And turns out; it's highly versatile too! You can use it on your lash line, waterline or create smokey eyes to add some drama to your makeup look instantly. And underneath all the intense color, this e.l.f waterproof eyeliner will nourish your eye lines with the infused vitamin E. Check out this YouTuber's review of the product if you require more details.
Pros
Creamy
Long-lasting
Available in 4 colors
Cons
Beginners may find it difficult to use
One stroke of this eyeliner will transform your eyes instantly. High impact and versatile, you can create endless looks with this creamy liner. Define your eyes with thin strokes for the day or go smokey and winged for a red-carpet look; every stroke of this black eyeliner screams stunning in capital letters! Besides this, the nourishing vitamin E formula will moisturize your eyes while you fashion some lash envy. You can also check this YouTube video for a complete idea about the product.
Pros
Water-resistant
Smudge-proof
Budge-proof
Available in 3 colors
Cons
Are you struggling to create the perfect winged or cat-eye look? Don't blame your shaky hands; get this eyeliner pen instead. Light and sturdy, this pen is a redeemer for beginners (and professionals alike). Just one stroke of this ultra-smooth precision felt tip, and your eyes are ready to seize the day! Infused with vitamin E to keep your eyes nourished and soft always, the eyeliner is also waterproof to combat sweat, tears, and rain. If you want to know more about the results, take a look at this review on YouTube.
Pros
Matte finish
Quick-drying
Smudge-proof
Precision look
Long-wear
Cons
It may clump.
The formula may dry out.
Bored of the staple-black liners, are you? Try this punk purple to add an edgy vibe to your daily eye makeup. Not witchy purple but enchantingly sassy, this purple eyeliner will fetch you compliments, if not envy stares! Create the perfect wing look or define it with thin strokes if you like; the rich color will accentuate your eyes instantly. And if you don't mind exploring, a few bold lines are all you will need to add some oomph factor for that evening party look. Try it!
Pros
Water-resistant
Smudge-proof
Budge-proof
All-day coverage
Available in 3 colors
Cons
Slightly messy
May need multiple strokes to create an intense look
The 90s was all about thin lines, and this precision liquid eyeliner can help you bring them back! A great choice for formal parties and work events, you can define your eyes without going over the top with the tapered brush design. And when in the mood to party, this quick-drying eyeliner can create a flattering wing look too. Easy to use and every bit classy, switch between eras at your convenience with this e.l.f liquid eyeliner.
Pros
Glides smoothly
Highly-pigmented
Smudge-proof liner
Cons
Mystery eyes are always a hit whether you fashion them during the day, evening, or night. And this coffee brew color will add the right kind of smokiness to your eyes in a stroke! A great e.l.f. eyeliner pen for beginners who are yet to master their eyeliner skills, you can enhance your lash line within seconds with this pen. Also, the precision tip is ideal for creating thin and thick lines effortlessly. Give it a try!
Pros
Waterproof
Glides smoothly
Long-lasting
Available in 2 colors
Cons
May require multiple build-ups for high impact color
When in doubt, always go black! And this e.l.f. black eyeliner will have your eyes ready for all your moods and occasions effortlessly. Eyeliner pens are so underrated. This one is beginner-friendly, smooth, has an intense color, and will accentuate the shape of your eyes instantly. And the best part, you can explore thick and thin lines and even create new looks with this easy-to-use liner. Plus, it also contains hydrogenated castor oil to moisturize your lash line with every use. Try it!
Pros
Rich color
Precision look
Waterproof
Cons
Life is too short for boring eye makeup, so why not smoke 'em up with this dual-ended kohl eyeliner? With a rich kohl lead on one side and a sponge tip on the other end, create the perfect smokey look with this versatile pencil this season. It also has a built-in sharpener on the pencil cover, so you have to look for one when the tip goes blunt. And the kohl formula is ultra-conditioning too. It contains sandalwood oil, cocoa butter, coconut, mango, shea butter, and jojoba to nourish your eyes and lash line intensely.
Pros
Rich texture
Blendable
High impact color
Long-lasting
Cons
Some may find the kohl tip too soft
This eyeliner and eyeshadow combo will win your heart with the stunning transformation it delivers! Use the gel eyeliner side to define and accentuate your eyes, then highlight these lines with the shadow stick side for a stunning smokey look; this eyeliner will not disappoint. A must-try for beginners, travelers, and busy bees to create smokey eye makeup effortlessly, this e.l.f. gel eyeliner also has a twist-up design for the user's convenience.
Pros
Buildable
Easy to use
Glides smoothly
Light-reflecting pigments
No sharpening required
Cons
If your eyes are sensitive, this e.l.f brown eyeliner pencil would be a fantastic choice as it guarantees no tugging. A smokey coffee color that'll highlight your eyes without being intense, it's a perfect go-to for brunch, beach, or summer outings. Besides this, the rich gel formula has castor seed oil that'll also strengthen, nourish, and protect your lash line under the rich texture. Just the liner you need to go with your au natural look, try this brown gel eyeliner to brighten up your eyes instantly.
Pros
Gentle formula
Glides smoothly
Built-in sharpener
Cons
These e.l.f-ing good eyeliners can now be yours! Glam up with one of the 10 best e.l.f eyeliners of 2022. Are you still wondering how to choose the best one? Or how to apply one? We have some tips and tricks for you in the buying guide below.
How To Choose The Best e.l.f eyeliner?
Look out for the following features in the product before buying:
When it comes to eyeliner, the texture is everything. An ultra-smooth liner will glide over your lash line without tugging or causing irritation. However, these smooth textures may not deliver high impact color in one stroke and may need building up. For example, eyeliner pens are ultra-smooth but might need building up for intense color, whereas kohl or pencil eyeliners deliver rich texture but may not glide smoothly. So, pick accordingly!
Although all of the e.l.f products have safe and gentle ingredients, there are some eyeliners infused with vitamin E and castor oil to provide intense nourishment to your eyes. So, if you are dealing with dry or sensitive eyes, you should ideally pick the nourishing ones.
Removing waterproof eyeliners can be a struggle, but at least they stay put while sweating and in the rain. So, if you don't want to end up with raccoon eyes, choose a waterproof liquid eyeliner.
Long-lasting eyeliners are hard to find, but e.l.f has so many! However, that doesn't mean you skip the ones that are not long-wearing because they are great if you have to glam up for a few hours only. But, if long-wear is your thing, you must check the description before buying the eyeliner. Also, most waterproof eyeliners are long-wearing.
How To Apply e.l.f Eyeliners?
Just like how you would apply any other eyeliner! If you are using an eyeliner pen, glide it smoothly over your lash line, starting from the inner side of the eye and gliding outwards. However, if you are using pencil eyeliner, make sure the tip is sharp unless you want a smokey or smudgy look, then the blunt lead would be perfect. Follow the same pattern of gliding from the inner side of the eye to outward. You may reapply to add intensity.
Why Trust StyleCraze?
The author, Chaitra Krishnan, is a makeup aficionado. She is an ardent lover of eye makeup, and eyeliners are her favorite ones. She checked several brand websites and went through multiple user feedback to compile the best e.l.f eyeliners. These products are free of harsh chemicals and cruelty-free. They create stunning eye makeup looks with long-lasting staying power.
Frequently Asked Questions
Is e.l.f. eyeliner good?
Absolutely! E.l.f eyeliners are not only good but are safe, gentle, and easy to use. They are also vegan, cruelty-free, and free from toxic chemicals such as parabens, sulfates, phthalates, and more. So, if you are looking for a gentle eyeliner for your eyes, e.l.f would be ideal.
Is e.l.f. cream eyeliner waterproof?
Yes! E.l.f cream eyeliner is water-resistant and will stay put through rain, sweat, and tears effortlessly. If you are looking for waterproof e.l.f eyeliners, No Budge Retractable Eyeliner and Eyeliner Pen are also great options.
Is e.l.f. eyeliner oil-free?
Not all e.l.f eyeliners are oil-free. However, if you are looking for one, Precision Liquid Eyeliner is oil-free.
How long does e.l.f eyeliner last?
The lasting power of an e.l.f eyeliner may vary. But, if you are looking for long-lasting eyeliners, No Budge Retractable Eyeliner, Eyeliner Pen, Kohl Eyeliner are fantastic choices.
Recommended Articles: