10 Best Nail Polish Shades For Fair Skin
Painting your nails is a fun way to add a pop of color to your life and your outfit. But, sometimes, picking out a nail color can be confusing because there are so many things to consider. "Will this color match me?" or "Do I feel like wearing orange this week?" We've all been there, haven't we? One effective way to find a nail color that fits you is by matching it to your skin tone. In this article, we have put together 10 nail polish colors that complement fair skin tones beautifully. Here are some recommendations for you.
The Best Nail Colors For Fair Skin Tones
1. Essie Nail Polish in Ballet Slippers
Essie's Ballet Slippers is one of the most popular nude shades out there. Even the Queen of England swears by it! This classic pale pink hue is her favorite nail polish color. Graced with a subtle, sheer finish, this beloved award-winning essential is a must-try for all you fair ladies, no matter the season.
2. O.P.I Nail Lacquer in Coca-Cola Red
This classic hot-bright red looks gorgeous on light skin tones. It is warm and almost neon-like with a jellied-creme finish that applies beautifully. The color is super opaque, so if you are ever in a rush, you can get away with a single coat of polish. If you are into the vintage look, this color is guaranteed to give you a chic, 80s vibe instantly.
3. Deborah Lippmann in Ibiza
Ibiza is a full coverage terracotta creme that looks exceptionally stunning on lighter skin tones. Its dual-patented formula is enriched with ten active ingredients to help deliver the gloss and cushion of a gel mani without the damage. If you are looking for a neutral shade that goes with just about any outfit and is fit for any season, Ibiza is certainly a color you've got to try.
4. Zoya in Starla
The shade Starla is a sweet bubblegum pink with added micro shimmers that are basically the tiniest specks of silver. You get super-saturated color accompanied by a subtle sheen that looks fabulous on fair skin tones. One of the best features of this color is the fact that its sheer enough to layer. It also builds beautifully!
5. Essie Nail Polish in Serene Slate
If you think gray is not the most appealing nail polish shade, think again. For those times when black feels too dramatic, pink feels too soft, and red seems too much, gray never disappoints. Serene Slate is a simple stone gray that is thoroughly pigmented and easy to apply. Two coats of this polish, and you're good to go!
6. Sally Hansen in Head Bang
Head Bang is a gorgeous cool-toned chocolate brown shade that is a must-try for all you fair ladies. Its formula layers well without streaking or bubbling, making it very easy to apply. The first coat is slightly thin, so we recommend using at least two coats. Brown is a very happening color at the moment, and this shade is guaranteed to garner you a ton of compliments!
7. Essie Nail Polish in Buy Me A Cameo
Buy Me a Cameo is the prettiest frosted satin mocha out there. This lovely glazed neutral lacquer is shimmery yet discreet. It gives your hands a sophisticated look that you can wear year-round. The finish is glossy and it applies nicely. You will also be surprised by how long it lasts on your nails without chipping!
8. Côte Nail Polish in Versatile Navy
If you are into dark colors, navy is a fun option that works especially well if you have warm undertones. This shade won't look flat on your nails because it has a really nice pearlized finish that reflects light. Its formula is free of significant toxins and also happens to be cruelty-free and vegan.
9. Deborah Lippmann in Blue Orchid
If you have a light or pale skin tone, you absolutely can't go wrong with pastels. Blue Orchid is the prettiest baby blue, and its creamy gel formula only adds to its beauty. It applies like a dream and covers your nails in one coat. However, we recommend two coats for the best finish. This shade is perfect for summer and spring.
10. Smith & Cult Nail Lacquer in Pillow Pie
This shade from luxe nail polish brand Smith & Cult is a creamy, ballet pink that is both chic and elegant. It is formulated without the top nasty chemicals found in most nail polishes. It has a smooth consistency that is easy to apply. This pale color elongates your fingers and leaves your hands looking refined and polished.
An essential part of a good manicure is making sure that you choose the right color. While many of us match our nail polish hues to our outfits, the colors that actually look the best are the ones that suit your skin tone. We hope this guide helps you find the most flattering shades for your hands this season.
That was our round-up of the 10 best nail polish colors for fair skin tones. Which one is your favorite? Let us know in the comments section below.
Recommended Articles:
The following two tabs change content below.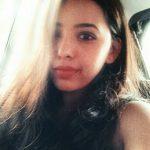 Latest posts by Esha Saxena (see all)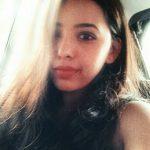 Esha Saxena
Esha Saxena is a writer, journalist, and a full-time wallflower. She holds a Master's degree in Media and Mass Communication and firmly believes that makeup is nothing less than art. Combining her love for writing with her passion for makeup, she brings to you reviews, techniques, and her ever-growing knowledge on this form of art. In her spare time, she loves reading, listening to obscure indie bands, and writing poetry – all of this while being a crazy dog lady.