Best Nail Polish Colors That Look Great On All Skin Tones In 2022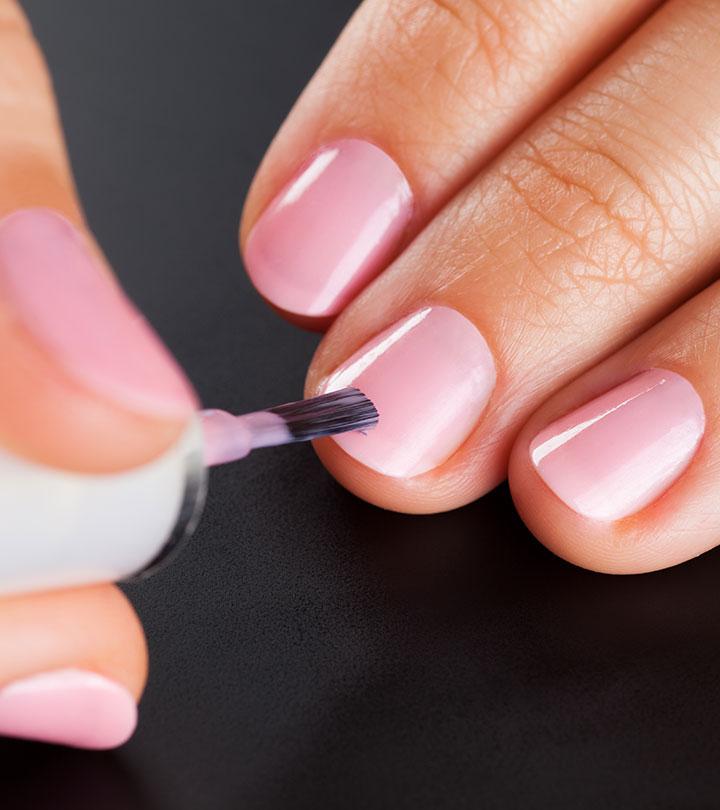 A well-done coat of nail polish can make your hands look appealing. And there are some nail colors that look best on medium skin, some on olive skin, and some on tanned skin. So, we have put together a list of the best nail polish colors for different skin tones so that you can pick the one that matches your skin tone the best.
Using a specific nail paint that goes well with your skin color will accentuate the beauty of your nails and your hands. It will add to the glam of your outfit and help you express your personality better. So, scroll down and check out our sifted list to pick the shades that are made for your skin tone and texture.
Tips: How To Choose Nail Polish Colors For Different Skin Tones
We're not saying you absolutely have to stick to a certain set of colors to complement your complexion. However, specific colors help you flaunt the best of what you've got and also make your hands look younger. Now, who wouldn't want that?
Olive To Medium Skin Tones
Lucky for you, your complexion can carry almost anything flawlessly, with the exception of gold and rust colors. Medium skin tones vary from olive to a bronzy glow. Try dark burgundy and wines, blues, purples, pinks, and nudes instead.
There's nothing like a fresh tan, yeah? Amp it up and highlight your summer tan by wearing shades like fuchsia, a poppy blue, orange, and red. If Rihanna can pull off neon green nail polish, so can you!
All you women with lighter skin tones need to try reds, pastels, peaches, and purple shades. Yes, dark colors are amazing, but sometimes, very dark shades can leave your hands looking goth-like. But if you dig the vampy look, why not?
Now, let's get into the details!
Nail Polish Colors For Olive Or Medium Skin Tones
1. Burgundy
A good burgundy nail polish is a magical color for fall or winter. Rich shades that resemble a glass of red wine complement this skin tone well. With your olive skin tone, you can never go wrong with darker shades like burgundy, plum, or a deep red.
Best Nail Polishes In Burgundy For Olive To Medium Skin Tones
Review
This nail polish from O.P.I's Infinite Shine 2 range is a gorgeous deep purple-y, red shade of burgundy. You need two coats to achieve an opaque finish. We love how easy it is to apply this formula and end up with a professional salon-like finish. It is perfect for the colder months of the year.
Similar Products

Review
This shade from Essie is best described as a warm, rich, creamy deep plum. This is a more vibrant color of the burgundy family and is a classic color for winter, spring, summer, and fall. It has a great formula that gives you streak-free application. You can go in with two or three coats for an opaque finish. Do give it a shot if you want your hands looking bold and sophisticated.
Similar Products

This gorgeous pastel blue from Duri is here to bag you tons of compliments. This summer or spring color of very subtle and light sky blue will look great on olive and medium skin tones. The color settles into a semi-matte finish and offers full coverage. This long-lasting polish adds charm to your nails and comes with a professional brush for precise application.
Similar Products

Review
This pastel blue from O.P.I is guaranteed to bag you tons of compliments. It is the perfect sky blue nail polish color for medium and olive skin tones that you can wear during the spring or summer. The formula is exceptional because it not only gives you comfortable application but also leaves you with a high-shine and glossy finish that stays.
Similar Products

3. Peachy-Pink
All you ladies with medium to olive skin tones, peachy-pink tones will look especially flattering on your skin. For this summer, look for colors that are sheer yet pigmented. Colors like coral, peach, and rose pink are equal parts sweet and sexy!
Best Nail Polishes In Peachy-Pink For Olive To Medium Skin Tones
Review
This bright neon peach is a must-have for summer! It is fun and vibrant and will look exceptionally stunning on medium and olive skin tones. The formula, however, is a little tricky to use. You need to apply three coats for a fully opaque finish and, if you go wrong, it can look streaky. Be patient with this color and go in with three thin coats and a top coat. It dries into a very cool matte finish.
Review
You will fall in love with this color and formula from Deborah Lippmann! It is a delight to use. This shade is a pink-leaning peach and looks really nice and sultry on olive to medium skin tones. Wear this at any point of the year, and you can't go wrong! It also works well in a professional setting because it's just so subtle and pretty.
It's best to steer clear of colors like brown, gold, and silver glitter.
Nail Polish Colors For Tan Skin
1. Fuchsia
Fuchsia is an amazing color to jazz up any look. With your fresh summer tan, this color will complement your skin like no other! It not only amplifies your tan but also looks hot and attractive. Want to know which fuchsia shades are worth trying?
Best Nail Polishes In Fuchsia For Tan Skin
Review
This is literally one of the best shades of pink ever! If you want a good, long-lasting formula that won't chip easily and has a gorgeous creamy finish, give this nail polish a try – because it won't disappoint you. It is a fuchsia neon-like pink that you can also wear with a white coat underneath to make the color pop even more. Finish this off with a top coat and flaunt those Barbie nails!
Review
'Fuchsia is Bright' is a fabulous medium-pink color that is very pigmented and buttery. Two coats of this nail polish are all you need for the prettiest hands in the summer or spring. It has an incredible staying power and will look even better with a high-shine top coat.
2. Orange
Orange nail polish looks fabulous against tan skin. It is the perfect shade for your summer beach holiday. If you like bold, edgy, and vibrant colors, give these two nail polishes a try, and embrace your inner nail polish junkie.
Best Nail Polishes In Orange For Tan Skin
Review
The shade 'Tangerine Tease' is a sparkling bright orange, reminiscent of the summer season and its joy. The salon-quality cream nail polish settles into a flawless sparkly finish. The easy-glide brush applies the color fast to any nail size. You just need two coats of this peppy color to brighten your dull day in an instant.
Review
This fruit-inspired popping nail color will make your day! It is bright and creamy with a subtle hint of shimmer. For all of you who love loud manicures, this is something you need to try! The nail polish has a decent formula with a good brush. It is easy to apply and dries fast. Two coats will leave you with a pigmented color. It is also wallet-friendly.
3. Red
Red is a classic for every skin tone. But when it comes to tan skin, a traditional red mani does a great job at highlighting that tan and flattering your skin. Here's what you should look for.
Best Nail Polishes In Red For Tan Skin
Review
The best red ever, O.P.I's Big Apple Red is eye-catching, classy, and elegant. You get over a week's wear without any chipping or fading. This color is suitable for every skin tone, but when you've got a tan and want to flaunt it, this color makes a world of a difference. You get an opaque finish in two coats, and it dries to a glossy, shiny finish.
Review
If you're looking for a neutral red, this one from Butter London is your best bet. Its formula goes on easily and dries super fast. It stays on for about 5-6 days without chipping or peeling. You will face no trouble with application owing to its unique brush shape, and two coats will leave you with a gorgeous color that actually lasts.
Nail Polish Colors For Light Skin
Reds, grays, and nudes flatter light skin tones exceptionally well. Here are some colors that you can also try if you have light to pale complexion.
1. Pastels
Pastel colors that have sheer color and less of a white going on look beautiful on lighter skin tones.
Best Nail Polishes In Pastel Shades For Light Skin
Review
'Dolly Pink' is a retro blush pink shade that flatters light skin tones very well. This nail polish is named after Amanda Murphy, the runway model, and is from Jin Soon's Spring/Summer collection. Its formula is a dream to apply – it dries quickly, lasts long, and is of great quality. This shade also flatters pale skin.
Review
The 'Sheer Fantasy' gel-finish is a light pink shade that suits light skin tones on all occasions. The curve-hugging brush offers even color coverage and precise application. The chip-resistant and fade-resistant color lasts long with just two coats that settle in a gel-like high shine. It is easy to remove and requires no base coat. This pastel pink will surely be one of your best picks.
If your skin tone falls between tan to dark, you should embrace colors like hot pink, electric blue, neon yellow, golds and basically anything you like besides woody nudes.
Why Trust StyleCraze?
The author of this article, Esha Saxena, is a makeup enthusiast. She loves to research various products and keeps a check on their ingredients. After extensive research and going through online customer reviews, she compiled a list of the best nail polishes. The nail polishes included in the list are a must-have for an elegant look and suit different skin tones.
Recommended Articles