7 Best Peach Eyeshadow Palettes – 2021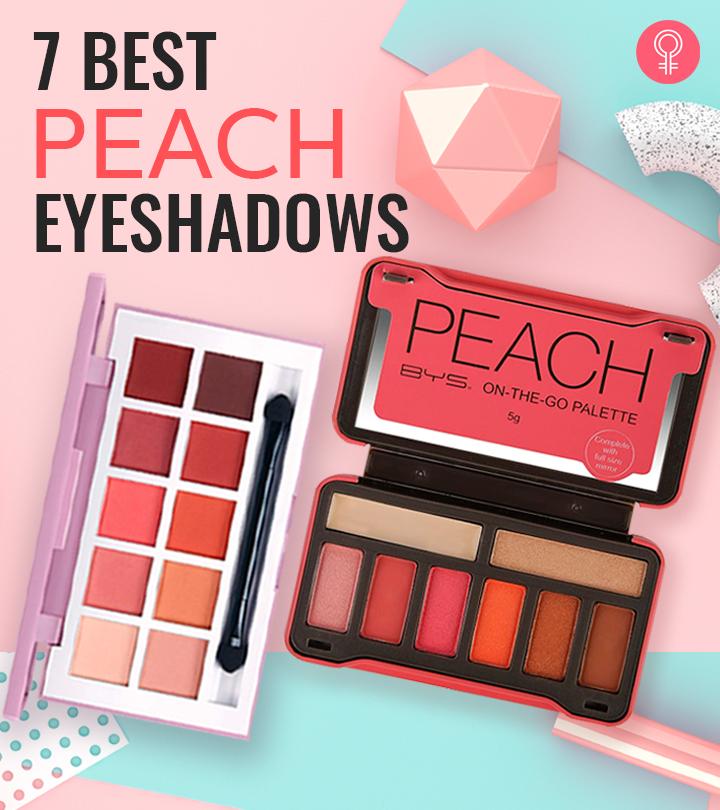 Peach eyeshadow complements most skin tones. It brightens the face and imparts a radiant glow to your skin. Eyeshadows can be used to contour and highlight your features. There are myriad shades of peach that can be used to create different makeup looks, from an everyday natural to a dramatic glam look. Colors such as neutral peach and warm-toned peachy-pink hues are back in trend now. These eyeshadow are blendable, highly pigmented, and skin-friendly.
We have picked out the 7 best peach eyeshadow palettes available right for you. Check them out below!
7 Best Peach Eyeshadow Palettes
Too Faced Sweet Peach Eye Shadow Palette is one of the best peach eyeshadow collections currently available. It contains 18 shades, including peaches, subtle pinks, and dark purples. It has eyeshadows of different textures such as matte, satin, and shimmer. These fresh colors complement all skin tones. They blend well and have minimal fallout. These colors can be used to get different hues to conjure up many different eyeshadow looks.  These eyeshadows are claimed to be rich in antioxidants and also have a subtle peachy fragrance. This bestselling palette also comes with a color guide.
Pros
Highly pigmented
Gorgeous packaging
Scented
Blends well
Paraben-free
Sulfate-free
Phthalate-free
Cons
None
Etude House's Peach Farm Play Color Eye Shadow Palette has 10 fun shades of peach. These eyeshadows have a soft and shimmery finish. They blend well and are easy to apply. The sweet shades are pigmented and work best with the applicator included in the kit. This warm and subtle palette is best for a natural everyday look. You can play around with the eyeshadows to create a sweet, flirty look perfect for a get-together or brunch.
Pros
Highly pigmented
Pearl shimmer finish
Long-lasting color
Easy to blend
Warm tones
Cons
BYS On-The-Go Peach Eyeshadow Palette is compact and versatile – a perfect travel companion. You can carry it in your purse for a quick touch-up as it comes with a mirror. The 6 different eyeshadows in this palette are formulated with mica for a silky smooth finish. These shades can be used to highlight and contour as well. The colors in this shimmering eyeshadow palette complement most skin types.
Pros
Highlights your eyes
Skin-friendly ingredients
Compact
No creasing
No fading
Cruelty-free
Cons
This richly pigmented eyeshadow palette has a silky texture and is easy to apply. Its matte eyeshadows don't smudge easily. This waterproof eye shadow palette is perfect for everyday wear. The 10 warm and vibrant colors, ranging from peach to burgundy, can be used to create different makeup looks for partying, cosplays, or romantic dates. The peach eyeshadow palette comes with an eyeshadow brush and a small built-in mirror.
Pros
Highly pigmented
Long-lasting
Waterproof
High-quality ingredients
No smudging
Easy to use
Travel-friendly
Cons
None
The Peach Dream Palette by Prism Makeup helps you create natural and fresh peachy makeup looks. It has 12 warm shades, ranging from peach and pink to brown and beige. These matte eyeshadows feel weightless on the skin and blend well. The intense peach eyeshadows suit most complexions. They last for a long time without fading.
Pros
Matte finish
Highly pigmented
Blend smoothly
Long-lasting
Smooth texture
Lightweight
Cons
This 12-color eyeshadow palette from Ccolor has shades of peach in both matte and shimmer finishes. It also includes a shade of royal blue that pops out in contrast to the neutral shades and peach shades. This eyeshadow palette is richly pigmented and blends well. It comes with a dual-ended eyeshadow brush.
Pros
Highly pigmented
Comes with a dual-ended eyeshadow brush
Includes shimmer and matte eyeshadows
Blends well
Affordable
Cons
Diow Peach Eye shadow Palette is made with highly pigmented matte colors using exclusive Diow Matte Technology. The colors of this palette have rich tones of peach and pink. This 12-color palette can be used by beginners as well as professionals. The soft velvety texture of the eyeshadow is blendable and does not have any fallout.
Pros
Highly pigmented
Can be used by both beginners and professionals
No fallout
Matte finish
Peachy fragrance
Cons
May not suit all skin types
Peach eyeshadows are versatile and never go out of style.  They are available in different textures, from creamy mattes to metallic shimmers. Get your hands on one of these peach eyeshadow palettes to give a pretty peachy glow to your makeup look!
Recommended Articles
The following two tabs change content below.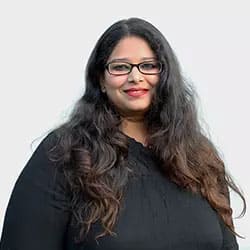 Annie Jangam is a Molecular Biologist with 7 years of research experience in Rice Functional Genomics and Nutrient Signalling with International Publications in Abiotic stress, Nitrogen, and G-protein signaling. She specializes in writing on Health and Wellness. She has been an avid reader since childhood and is passionate about stories that help decipher life and its meaning. She believes in Human Rights for all and that one should "love others like we love ourselves."