7 Best Blue Eyeshadows To Make Your Eyes Pop!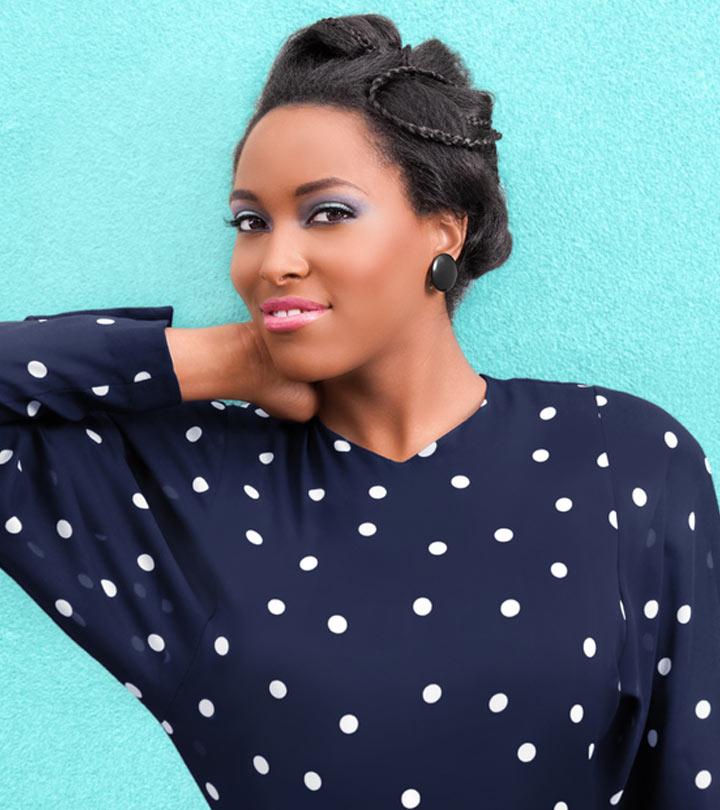 Whoever said blue is a gutsy color for the eyelids, did not try the right shade! Declared by Pantone as 2020's color of the year, blue is here to stay and slay. So, naturally trying this cool tone as an eyeshadow is a given, considering how majestic some of the shades, especially azure, navy, and midnight blue look. Also, they can instantly give any outfit a red-carpet-ready glow up. But on the contrary, a wrong shade can make you look like a smurf! So yes, choosing the perfect blue for the eyes is key, and you are in luck, because we have lined up some stunning shades for you.
Now, whether you are looking for a particular shade of blue eyeshadow or browsing for the first time, here's a list of 7 best blue eyeshadows for you to choose from!
Read on to know more!
Blue, bold, and beautiful eyes from day to dawn— that's what Loreal Paris promises with its Infallible 24HR Shadow. Transforming eyes in a few effortless glides, the included shimmer accentuates the eyelids thus giving you the statement look you desire. Stunning and majestic at the same time, this midnight blue eyeshadow is deep and super intense with a powder-cream formula that is fade-proof, waterproof, and crease-resistant.
Pros:
Intense midnight blue color
Velvety powder-cream texture
Lasts up to 24 hours
Crease-resistant
Fade-proof and waterproof
Cons:
To feel the right kind of blues, try Afflano Blue Eyeshadow Palette featuring fifteen 100% pigment-powered hues! Whether you are a beginner or a pro makeup artist, the maximum color payoff will make you want to explore this array of velvety-textured hues. In the palette, you get 6 matte, 6 shimmers, and 3 glitter shades that blend easily, are buildable, and long-lasting. Create a subtle look or go three-dimensional, these vivid and intense colors will play along really well. Also, the palette is travel-friendly!
Pros:
Full-pigmented and intense
Maximum color payoff
Blend and build easily
Rich velvety texture
Long-lasting and non-irritating
Suitable for all skin tones
Cons:
Blending may take time
There could be fall outs
There is something royal about this blue by Maybelline! Pamper your eyelids with this luxurious color that'll instantly pop any OOTD you pair it with. A color so rich, creamy, and intense that you can wear it alone if you dislike mixing shades. Also, it is long-wear and will easily last up to 14 hours! All you have to do is sweep it over the eyelids, blend it well and you are all set to show off your glory.
Pros:
Creamy-saturated pigment
Intense and easy-to-blend
Contact lens-safe
Trusted by Ophthalmologists
Longwear
Fade-proof, crease-proof, and non-flaky
Cons:
The color payoff may disappoint.
We don't know about space, but this palette might make you feel like a star! Featuring 15 true-to-color shades including 3 glitters, 6 matte, and 4 shimmers that blend effortlessly, are long-lasting and deliver a maximum color payoff. Create a striking bold look or go subtle with azure, teal, and many other shades of blues with this palette as it is suitable for all occasions and skin tones. And for those who are always on-the-go, this palette is portable and will easily fit in your travel bag.
Pros:
15 true-to-color shades
Maximum color payoff
Intense and highly pigmented
Longwear
Blend and build easily
Suitable for all skin tones
Travel-friendly
Cons:
They may be dry or flaky.
If you are not a fan of glitters and shimmers, these top-quality, soft, and cozy blue colors are great to start with! L.A. Colors Matte Eyeshadow promises a seamless matte finish with its silky and smooth texture. Use it to shade or to highlight the eyes and you might love the color payoff. Ideal to create both neutral and bold looks, they blend and build effortlessly and will last all day long.
Pros:
Seamless matte finish
Silky and smooth texture
Intense shades
Build and blend effortlessly
Longwear
Cons:
Why settle for one color when you can dive into 15 unique shades of blue? Kara Beauty Blue Eyeshadow has 15 matte shades that will satisfy your inner beauty buff with its seamless finishing, and easy-blend and build experience. Featuring a blue for all occasions from azure, aqua, blue ocean to midnight blue, the palette has true-to-color shades delivering maximum color payoff that promise to last long and are suitable for all skin tones.
Pros:
Highly-pigmented matte colors
Seamless finishing
Easy blend
True-to-color shades
Longwear
Deliver maximum color payoff
Cons:
Dare to go blue with NARS Duo Cream Eyeshadow's Burn It Blue this season. This vivacious teal eyeshadow is cream-based with a shimmer to-go with, making this combination trendy and innovative at the same time. And as for the texture? It is silky, smooth, and super-pigmented but also lightweight and easy to blend. Wear during the day or flaunt it at an evening gala, and watch your squad go gaga over this enviable shade. A must-try for those who love the spotlight!
Pros:
A cream-powder combination
Strong adhesion
Longwear
Highly-pigmented
Silky, smooth texture
Portable palette
Cons:
It is not crease-resistant.
[ Also Try – M.A.C Eyeshadow ]
There you go! Those are 7 of the best blue eyeshadow palettes for you. Bless your eyes with some cool tones this season and we hope this list helps you pick that perfect blue you are looking for. And if you have a suggestion regarding this article or blue eyeshadow palette, write to us in the comments below.
The following two tabs change content below.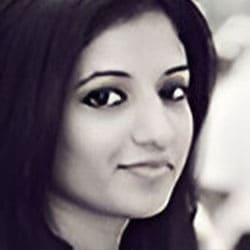 Chaitra is an extremely passionate writer and storyteller. She has a triple main Bachelor's degree in Journalism, Communicative English, and Economics and a Master's degree in Journalism and Mass Communication. She has more than three years of experience in content writing and editing and specializes in beauty, fashion, and lifestyle genres. Her background in journalism helps her guide her team in churning out fine content for the readers. When she's not editing or juggling tasks at work, she likes to daydream and stalk doggos on Instagram.