15 Best Green Nail Polish Colors For Every Skin Tone – 2022
Go green with these vibrant and stylish nail polishes suited for every skin tone.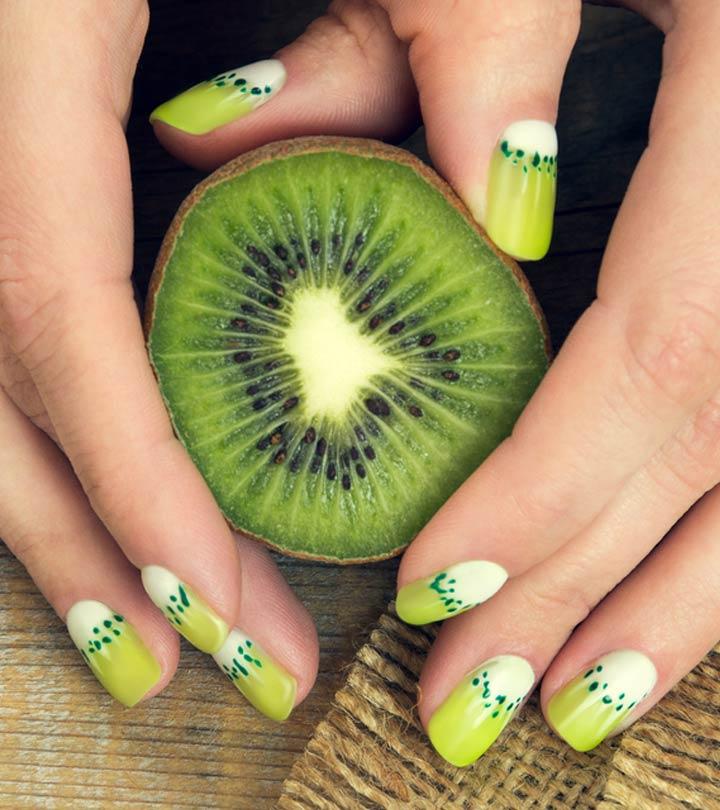 Considering that green is a tropical color and goes well with any outfit, it is time for you to invest in the best green nail polish available on the market. Grooming experts will always tell you to keep your nails neatly maintained and perfectly painted because nails can reveal a lot about your personality. So you need to pick the best shade of green nail color that complements the skin tone.
Though it sounds complicated, it can be easier now because, in this article, we have prepared a list of some of the gorgeous green nail colors that you must add to your makeup pouch right away. So what are you waiting for then? Go ahead and look at the options from your favorite brands that we have put together for you. They all come in different flattering shades of green and are perfect for any occasion. So now, without further ado, pick the one your heart desires the most. Scroll down.
15 Best Green Nail Polish Color To Look Out For In 2022
If you love to surround yourself with green, leafy plants and succulents, this color will immediately put a smile on your face. Ideal for both professional and home use, this dark green nail polish is considered to be the best-selling gel polish in the US. This green nail polish is with a chip-resistant formula, is easy to apply and dries without the need for a UV or LED light. Just 2 coats of this green nail color will make your nails look alluring and also offers a gorgeous manicure that lasts for days. As easy as it is to apply, it's equally easy to remove as well. The best part is, you don't even need a base coat before applying this nail gel.
Pros
Chip-resistant
Easy to apply
Lasts for days
Easy to wipe off
No base coat needed
Affordable
Suitable for all skin tones
Cons
Takes about 5 minutes to dry
It contains parabens.
If you are looking for eye-catching, unforgettable olive greens for your nails, trust Opi to deliver only the best. This particular Opi green nail lacquer is loved by millions worldwide and is also the winner of several awards. As it is a nail lacquer, it is comparatively thicker than traditional nail polish formulas, and more durable as well. It can stay on your nails for up to 7 days without chipping away and takes minimal time to dry. Available in 200+ colors, including variations of neon, deep, and summery greens, this nail lacquer doesn't require a curing lamp to dry. For best results, apply a base coat followed by 2 coats of the lacquer, and finish it off with an opi green nail polishes for that extra stunning touch.
Pros
Thicker than traditional nail polish
Lasts for 7 days
Chip-resistant
Dries quickly
Available in over 200 colors
Phthalate-free
Cons
It may be hard to remove.
It may not last for 7 days without a base and top coat.
Isn't it annoying when we paint the nails on our left hand to perfection, but when it comes to applying polish on our right hand, it's almost rocket science? This 1-step olive green nail color is equipped with an angled brush, which makes application easy with both hands. Once you have the color on your nails, it takes less than a minute to dry, and you need not even apply a base or topcoat. Ideal for all skin tones, this nail polish is also available in 40 delicious colors that include pretty pastels, rich plums, and tasteful blues.
Pros
Quick-drying formula
1-step nail polish
Angled-brush
Vegan formula
Phthalate-free
Cons
It may not be long-lasting.
If your friends refer to you as a chic-yet-bubbly person, this forest green nail polish will be the perfect addition to your nail polish collection. Ideal for day or night and all skin tones, this glistening creme nail polish offers an opaque finish after 2 coats. This nail polish is handmade with care and love in small batches and is known for its staying power. It will not peel or chip off, even after washing your hands a million times a day. Although this polish is highly pigmented, it appears as a shiny finish once it dries. For a long-lasting manicure, apply a base and topcoat.
Pros
Long-lasting
Vegan
Cruelty-free
Non-toxic
Ultra-pigmented
Cons
Slightly expensive.
Some may find the smell off-putting.
If you admire all things bright that are also posh, this nail enamel will instantly get you hooked. It is easy to apply and will look charming on all skin tones. It is made with a ridiculously smooth formula that glides on your nails like butter while providing fade-resistant wear. Formulated without harmful chemicals like formaldehyde and phthalates, this green nail polish is also bubble-free. To strengthen the wear of the nail polish, pair it with a base coat that will prevent chipping, breaking, and yellowing of nails.
Pros
Anti-fade technology
Glossy formula
Phthalate-free
Long-lasting wear
Chip-resistant
Affordable
Cons
It may take a long time to dry.
Let all things glossy, shiny, and glittery be right at your fingertips with a little help from this gold-tinted emerald green nail polish. Perfect for a girl's night out, this sparkling nail polish is a 3-in-1 formula. With an in-built base and top coat, this nail polish is easy to apply and easy to remove. This nail enamel is chip-resistant and offers up to 7 days of flawless high-gloss wear. A classic shade for all skin tones, this nail polish is ideal for artificial nails as well.
Pros
Extremely glossy
Stunning shimmer finish
Lasts for up to 7 days
3-in-1 formula
Cons
You may need to apply several coats for the shimmer to pop out.
Isn't it marvelous how something as simple as a dash of subdued shades can add a touch of elegance to your appearance? This compact light green nail polish can do that for you. Inspired by the vibrant colors of the runway, this polish glides on sheer, but after 2 coats, it reveals an opaque, almost matte-like finish. The polish is easy to apply as it comes with a flat brush, dries quickly, and is extremely saturated and pigmented.
Pros
Compact
Opaque-finish
Doesn't chip away
Pigmented
Cons
It may only last for 3 to 4 days.
This mint-green nail polish is what summer days and happy dreams are made of. Owing to this unique and subtle color, it is an excellent choice for all skin tones. It is equipped with an exclusive easy-glide brush and is made with a salon-grade formula. It provides flawless coverage and a glossy shine along with a streak-free application. Ideal for both home and professional use, this pastel beauty is also chip-resistant and long-lasting. For best results, don't forget to apply a base coat and a topcoat.
Pros
Suitable for all skin tones
Easy-glide brush
Glossy shine
Chip-resistant
Formaldehyde-free
Cons
Some may find the viscosity of the formula too thin.
Can we take a moment to appreciate how cute this army green nail polish jar is? This nail polish offers unparalleled coverage in a single coat, is free of formaldehyde, camphor, xylene, and other harmful chemicals. A beautiful shade for all skin tones, this polish glides on smoothly with zero streakings. Once dry, it reveals a flawless opaque finish and dries quickly too. Ideal for real nails and artificial ones, this nail polish won't chip easily, and when applied with a base and top coat, it lasts for more than a week.
Pros
Quick-drying
Long-lasting wear
Doesn't streak
Vegan
Cruelty-free
Cons
It may not last a week without a base and top coat.
Add a pop of color and drama into your everyday outfits with the help of this metallic green nail polish that shines from a mile away. Considered to be an essential fall color by professional nail artists, this polish is a non-toxic, water-based formula that offers long-lasting wear. This bright green nail polish is formulated with natural ingredients, making it safe for your dainty nails, your skin, and also the environment. A unique feature about this sparking nail polish is that you don't even need any chemical removers to wipe it off, it peels off without any hassles.
Pros
Metallic shine
Non-toxic
Cruelty-free
No chemical odors
Peel-off removal
Cons
As it is a peel-off nail polish, it is not long-lasting.
A proud member of the "10 Free Formula" club, this sparkling emerald green nail polish is free of harmful chemicals like formaldehyde, toluene, camphor, ethyl, lead, parabens, and more. Crafted to perfection, this polish offers a textured yet smooth finish and dries quickly. With this color, you can channel your Christmas loving version or your St. Patrick's Day version to full glory. If you want this hunter green nail polish to last for more than a week and shine bright like a diamond, make sure that you don't miss out on a  base coat and a thin layer of top coat.
Pros
Formaldehyde-free
Doesn't contain parabens
Free of lead
Dries quickly
Cons
It may get clumpy after several layers of application.
If you are classy, sassy, and a lover of all things green, this Darjeeling Darling green gel nail polish will blow your mind. Designed for flawless application and coverage. This high-shine nail polish is a chip-resistant formula with a strong staying power. A vegan formula that's also gluten-free, this polish is not only good for your nails, but also the environment. Made without harmful ingredients like phthalates, toluene, ethyl, and xylene, among others, this polish shines bright with just 2 or 3 coats. To make it last longer, you can prep your nails with a base coat that seals the pigmentation of the polish and complete the process with a top coat.
Pros
High-shine finish
Chip-resistant
Vegan
Gluten-free
Free of phthalates
Cons
A mint green nail polish that is bound to fetch you a ton of compliments, this one glides on smoothly and dries quickly as well. You can forget all about the hassles of finding the perfect thinner, as this nail polish doesn't require it. Versatile and flexible, you can expect this nail polish to stay on your nails for a long time. It is made with a super ingredient called "kaolin", also known as China clay, which acts as a hardener. It is also equipped with a precision brush made with 36% more fibers, which offers maximum coverage and a streak-free application.
Pros
Contains China clay as a hardener
Precision brush
Paraben-free
Phthalate-free
Long-lasting wear
Vegan
Cruelty-free
Cons
It may not be chip-resistant.
This ultra-vibrant, larger than life edgy green glitter nail polish offers a high-shine chrome finish. It reveals different hues of sparkling greens and iridescent blues along with a hint of gold, depending on how your nails are angled against the light. A high-quality nail lacquer, it is long-lasting and dries quickly too. After 2 coats of this nail polish, you will see a fully opaque finish. Suitable for all skin tones, this polish doesn't require a base coat. If you are an absolute beginner, this video review might be useful.
Pros
Multi-chromatic
Quick-drying
Doesn't need a base coat
Vegan
Cruelty-free
Cons
It contains ethyl acetate.
If you want to add a sophisticated pop of color to your olive green outfit, this military green nail polish should do the trick. This British Khaki nail lacquer is made with a patented shine 10X formula that is proven to make your nails healthier and stronger. Also equipped with patented Shock Resting Polymer Technology, this nail lacquer offers a gel-like finish and lasts up to 10 days. Its thick and curved brush allows for a streak-free and flawless application with full coverage. Infused with bamboo extracts and UV absorbers, this nail polish keeps the nails protected and is fade-resistant as well.
Pros
10-day wear
Protects and strengthens the nails
Contains bamboo extracts
Curved applicator brush
Vegan and gluten-free
Paraben-free
Gel-like finish
Cons
If you still aren't sure about which green color would suit your skin tone, here are a few helpful pointers.
A Buying Guide For The Best Green Nail Polish According Your To Skin Tone
Which Green Nail Color Is Recommended For Your Skin Tone?
Light Skin Tone
Almost any color of green nail polish will look flattering on a light skin tone. However, one must practice the art of balancing. Choose lighter shades of green like pastels, and mint green. You can also try a sage green nail polish or a neon green nail polish.
Dark Skin Tone
Colors like forest green, tropical green, emerald green, and other deep greens with a metallic finish can work wonders for people with a dark skin tone.
Pale Skin Tone
Neutral colors like olive and khaki green stand out beautifully in contrast to pale skin tones. Look for a matte finish rather than a high-shine one as it suits pale skin tones better.
Why Trust StyleCraze?
A makeup enthusiast, author Chaitra Krishnan, gives her tips on how to give your manicure a contemporary look. She shares her tips for picking out the best green nail polish that gets you the perfect results with her buying guide. She reviewed every product review available on the market before compiling a comprehensive and detailed list of the best products. You can add style to your look by pairing your outfit with that perfect green nail color.
Frequently Asked Questions
Does green nail polish look good?
If you can find a color that does justice to your skin tone, a green nail polish will look more than beautiful.
What are the best green nail polish shades for tan colored skin?
Colors like deep reds and purples, along with yellow and a vibrant orange, are considered to be the best colors for tan colored skin. However, if you are specifically looking for something green, a pale green shade like olive and jade will complement tan colored skin well.
Which colored dress goes well with an emerald green nail polish?
If you want to pair your emerald green nail color with a dress, choose striking and bold colors like black, red, or gold.
Recommended Articles