11 Best Organic And Natural Bronzers Of 2021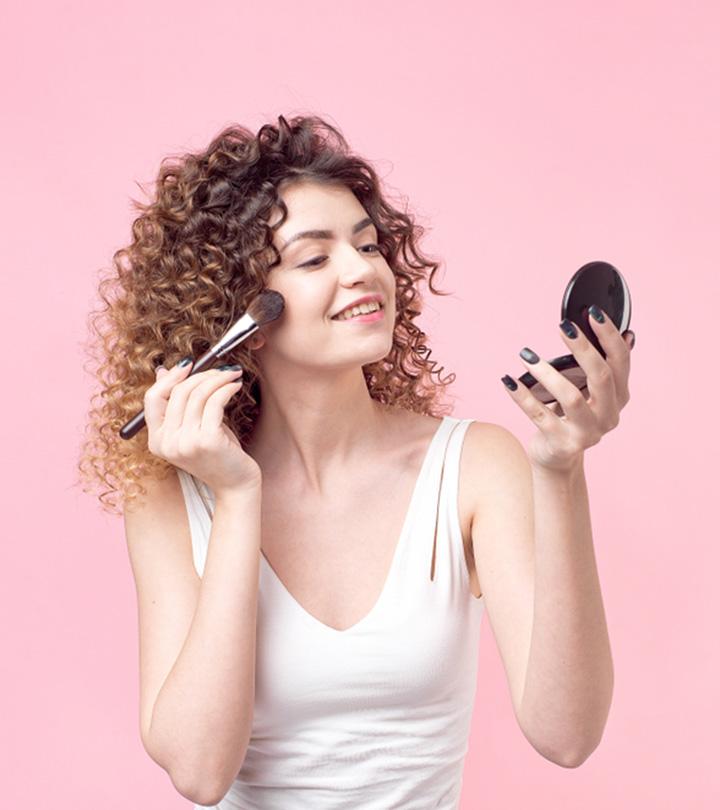 When you can get a natural sun-kissed look in one sweep, then lying under the sun for hours won't be necessary. A bronzer can easily give you the tan you're looking for, and also, if the product is natural and organic, then allergic reactions will not be a concern.
Don't you agree that bronzer is the easiest and safest option to breathe some life into your skin? Especially since the trend of organic products is in, these bronzers are a good investment. Whether you are attending a party or going to work — just one sweep and voila! You look ravishing. This beauty product is applied on the cheekbones, temples, and bridge of the nose — the areas where the sun would naturally darken the skin. So if you need a sun-kissed glow bronzer with no harmful chemicals, then our list of the 11 best organic and natural bronzers of 2021 might be helpful.
What Does A Natural Bronzer Do
Natural bronzer provides an immediate glow, much like a sun-kissed radiance to the skin. These organic bronzers include natural minerals, fruit pigments, botanical oils, and butter such as coffee grounds, cocoa powder, carrot seed oil, natural iron oxide minerals, shea butter, pomegranate oil, and dark berry pigments. As they are crafted from natural ingredients, they are either odorless or produce a natural smell of the ingredients. Also, bronzers can be substituted for a contour and a highlighter.
Top 11 Best Organic And Natural Bronzers For A Sun-Kissed Glow
Get a glowing tan with this 100% organic bronzer that will give you a natural sun-kissed look. And do not worry, it will not turn your skin orange, but will lend a golden sunless tan to your appearance. Plus, it will not leave any stains on your clothes. Now, you do not have to expose your sensitive skin to the sun to get your perfect tan, instead apply this quick-dry bronzer as a lotion and get the result. This non-toxic formula is created from shea butter and several organic extracts such as passion fruit, avocado, jojoba, rosemary, linseed, grape seed, coconut, vanilla, apricot, and moringa. For long-lasting results, exfoliate your skin before applying this bronzer and keep your skin moisturized.
Pros
Non-oily
Streak-free
Great smell
Paraben-free
Cruelty-free
Cons
May not be ideal for lighter skin tones
Does your bronzer give instant glow? If no, then this all-natural bronzer is perfect for you! Now brighten, define, and hydrate your face with this organic formula that blends easily on your skin. With a smooth application, this Golden Shimmer bronzer will give you a healthy-looking skin without being cakey. Also, it works as a highlighter to provide shine along with a natural tan look. Apply it on the temple, cheekbones, and nose for enhanced and illuminated look. This bronzer is made from several moisturizing and nourishing ingredients like cupuacu butter, coconut oil, daikon radish extract, and jojoba oil. And this chemical-free beauty product does not contain synthetic fragrances, parabens, SLS, phthalates, talc, silicones, or petrolatum, it is the best natural bronzer.
Pros
Non-sticky
Lightweight
Long-lasting
Cruelty-free
Dermatologist-tested
Cons
Oily skin individuals may find it slightly greasy.
Want a tan without spending your day in the sun? Then bring this Mineral Fusion Bronzer Duo home, which is organic and will instantly deliver the right amount of tan. Featuring a combination of shimmering highlighter and matte bronzer, this Luster bronzer duo nourishes your skin and gives a healthy shimmery look. This bronzer is formulated with a skin-soothing element like aloe vera and age-defying ingredients such as white and red tea and pomegranate that help fight against free radicals. Now, get ready in a few minutes with this bronzer and finish your look with a shimmery touch. Use a blender brush to apply the bronzer on your natural tanning spots.
Pros
Vegan
Cruelty-free
Fragrance-free
Hypoallergenic
Suits all skin types
No SLS, talc, gluten, paraben, and phthalate
Cons
May not be pigmented enough
Does your bronzer contain harmful ingredients? If yes, then you should use HAN Skincare Cosmetics Natural Bronzer from now onwards. This organic cocoa-scented bronzer offers a healthy glow to your skin, thanks to its 100% natural ingredients such as cocoa butter, cocoa powder, vitamin E, and coconut. Also, it includes oil-absorbing rice powder, which is an organic substitute for talc. This Ibiza bronzer will help you achieve a warm brown natural glow with a soft golden shimmer. Tap the excess powder and blend well with a brush to get a smooth sun-kissed finish.
Pros
Vegan
Non-GMO
Cruelty-free
Paraben-free
Antioxidant-rich ingredients
Cons
Want to own an award-winning beauty product? Then get this Elle Awards winner bronzer that gives you a faux sun-kissed glow without the addition of any toxic ingredients. Suitable for all skin tones, this bronzer will help you define your features and warm your complexion in a healthy way. This EWG verified bronzer is created with organic and natural ingredients like chamomile, aloe vera, and green tea. This safe beauty product does not include gluten, sulfates, fragrance, paraben, GMO, dimethicone, phthalates, talc, and many other chemicals. To get the perfect glow, apply it on your temple, below cheekbones, nose, chin, and brush some on the crease of your eyes for contour.
Pros
Vegan
Cruelty-free
Hypoallergenic
Non-comedogenic
No harmful chemicals
Cons
Some may not prefer shimmer-free bronzer.
Prevent your skin from being exposed to harmful UV rays yet achieve a natural tan look with this bronzer. This ultra-sheer cream bronzer is not like the regular ones that deliver an orange shade with sparkles. It is formulated with natural ingredients like beta-carotene, vitamin A, buriti oil, coconut oil, rosemary, beeswax, and jojoba oil. They provide nourishment and hydration to your skin while lending a gorgeous tanned look. This best organic bronzer makes for a safe way to achieve a sensual summer glow by just sweeping it over your cheekbones and nose. Plus, it also works great as a contour to add dimension and definition to your face.
Pros
High-quality
Non-GMO
Long-wearing
Chemical-free
Easy to blend
Cons
This darker shade may not suit some skin tones.
Are your synthetic bronzers causing irritation? Then, try this 100% natural and organic bronzer formulated with pigments derived from cocoa, berries, tomatoes, and coffee. With these non-toxic ingredients, there is no question of irritation or allergies. This Cocoa Glow bronzer has a smooth texture and is an intense clay brown shade with red and gold undertones. It provides a subtle shimmer because of the luminescent gems and minerals infused in it. You can now warm your complexion with this bronzer to achieve a natural tan without lying under the sun and damaging your skin due to the harmful UV rays. For best results, apply this bronzer on the spots where the natural light of the sun would hit your face.
Pros
Smells good
Long-lasting
Cruelty-free
Use as contour
Easy to apply and blend
Cons
If you are a matte bronze lover, this Alima Pure Bronzer is the right choice for you. Creating an illusion of a summer tan, this Mauna Loa bronzer is perfectly suitable for light to medium skin tones. You can add warmth and depth to your complexion, enhance your natural glow, and use it as a contour to add definition and dimension to your face. You will get a perfect tanned look without any orange, yellow or red tints with this buildable loose bronzer. This mineral bronzer is formulated without fragrance, paraben, nuts, silicone, gluten, phthalates, synthetic dyes, talc, and other chemicals. Apply this bronzer on the bridge of the nose, across the cheekbones, over the chin, and on the forehead.
Pros
Vegan
Lightweight
Cruelty-free
Easy to blend
Smooth application
Cons
Want an instant faux suntan? This organic bronzer will provide that natural glow with a matte finish while also adding warmth to your complexion. This 100% natural mineral bronzer is made of high-quality organic ingredients, including vitamin E that nourishes and soothes your skin. Plus, it is formulated with an advanced anti-aging formula to help you achieve flawless and healthy skin. With all-day staying power, this Touch Of Sun bronzer can also be used as a contour makeup to define your features. This organic bronzer powder does not include paraben, fragrances, preservatives, gluten, and artificial colors. It is easy to apply and blend to achieve a natural bronze makeup look.
Pros
Vegan
Lightweight
Hypoallergenic
Cruelty-free
Suits all skin types
Cons
May not be suitable for cool undertones
Get this eco-friendly bronzer powder that is created from all-natural ingredients and comes in a recyclable container. Its silky formula includes mineral-infused Flower Cutins along with green tea, vitamin E, and aloe vera. It is the best and easy way to achieve a tanned look without going to the beach for a sunbath. Your skin will look radiant with one sweep of this Hibiscus bronzer on your face. However, if you want the perfect look, apply on the spots where the sun would naturally darken the skin. You can also use this bronzer as a contour or a highlighter.
Pros
Vegan
Gluten-free
Fragrance-free
Not tested on animals
No preservatives, paraben, and talc
Cons
May not be ideal for light skin tones
Apply this natural bronzer wherever and whenever, thanks to its travel-size compact design that comes with a mirror for easy application. This Sunkissed shade bronzer helps you achieve sun-enhanced radiance without soaking in the sun. This way you will get the perfect faux tan look without dealing with heat strokes or harmful UV rays. Apply this bronzer on the temple, cheekbones, and bridge of the nose for an added glow, or you can use it over your foundation for a subtle touch. It includes 100% minerals such as iron oxides, titanium dioxide, and mica while excluding talc and additives.
Pros
Lightweight
Hypoallergenic
Long-wearing
Easy to blend
Dermatologist-tested
Suitable for sensitive skin
Cons
Before choosing a bronzer, take a look at our buying guide to make the right decision.
Buying Guide
Why Consider Organic And Natural Bronzers
Organic and natural bronzers are made of non-toxic and, of course, natural ingredients. They are formulated with fruit pigments, natural minerals, botanical oils, and butter to provide glow and nourish your skin. These hypoallergenic bronzers are the healthy and safest way to achieve the tanned look.
Types Of Natural Bronzer
Pressed powder and loose powder bronzers: These bronzers are naturally extracted from earth minerals such as mica, silica, titanium dioxide, and iron oxides. These ingredients help make the natural bronzer shimmery, pigmented, and opaque. Also, the powder bronzers work best for oily and acne-prone skin types.
Liquid bronzers: Also called as serum bronzers, they are created from primarily organic ingredients. These organic liquid bronzers for face are made of essential oils, natural pigments, and nourishing plant oils.
Cream bronzers: Made from natural pigments and powerful botanicals, these cream bronzers achieve their smooth consistency from various plant butters like cocoa or shea butter, and waxes such as candelilla and beeswax.
How To Choose An Organic Bronzer
While choosing an organic bronzer you need to consider a few points:
If the product says it is all-natural, check whether it has only one organic ingredient or is made of 100% natural elements.
Read the ingredients mentioned on the back of the product package. If you do not understand any one of the items listed, think twice before purchasing it or do some research. Also, check whether you are allergic to any ingredients or not.
Look for lightweight, sheer formulas that do not have much shimmer or sparkle.
How To Apply Natural Bronzer
Apply natural bronzer in three easy steps.
Step 1: Tap your makeup brush on the bronzer and sweep it along the areas where the sun would naturally hit the skin. Those spots are your cheekbones and around the perimeter of your face like your forehead and temples. To add more definition, you can run the brush over the edge of your jawline and bridge of your nose.
Step 2: Blending is the key, so remember to pick a blendable smooth brush while applying bronzer. For a seamless finish, blend in gentle and small circles to smooth out any harsh lines on your face.
Step 3: Use leftover bronzer on your brush to add glow and warmth to your neckline and chin.
Organic and natural bronzers are a huge success among eco-friendly lovers. From creamy and matte to shimmer and powder, these non-toxic bronzers do not compromise on the quality and are certainly safer than the synthetic ones. Also, you do not have to spend hours under the sun or use spray tan to get a sun-kissed glow. These organic bronzers will do the trick in minutes. So if you are planning to purchase, we hope our list of 11 best organic and natural bronzers of 2021 will help you pick the right one.
Expert's Answers for Readers Questions
Is natural bronzer safe during pregnancy?
Yes, it is safe. As natural bronzer is created from non-toxic ingredients, it will not cause any harm to the mother and the baby.
What can you use as a substitute for bronzer?
As a substitute for bronzer, you can use eyeshadow with an orange, yellow, or red undertone. Even highlighter and contour powder can also be used instead of a bronzer.
Recommended Articles
The following two tabs change content below.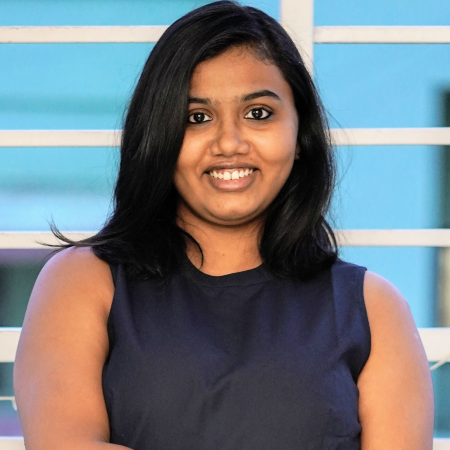 Mayuri J Ravi
Mayuri J. Ravi is a content writer and journalist and holds a Post Graduate Diploma in Print Journalism. Her love for writing and desire to influence people for the better with her stories led her to pursue a career in this creative and dynamic field. She creates engaging content on a wide range of topics, such as beauty, fashion, and wellness. She is an ambivert and an avid foodie who also loves reading, dancing, and baking.