17 Best Shampoo Brands For All Hair Types In 2021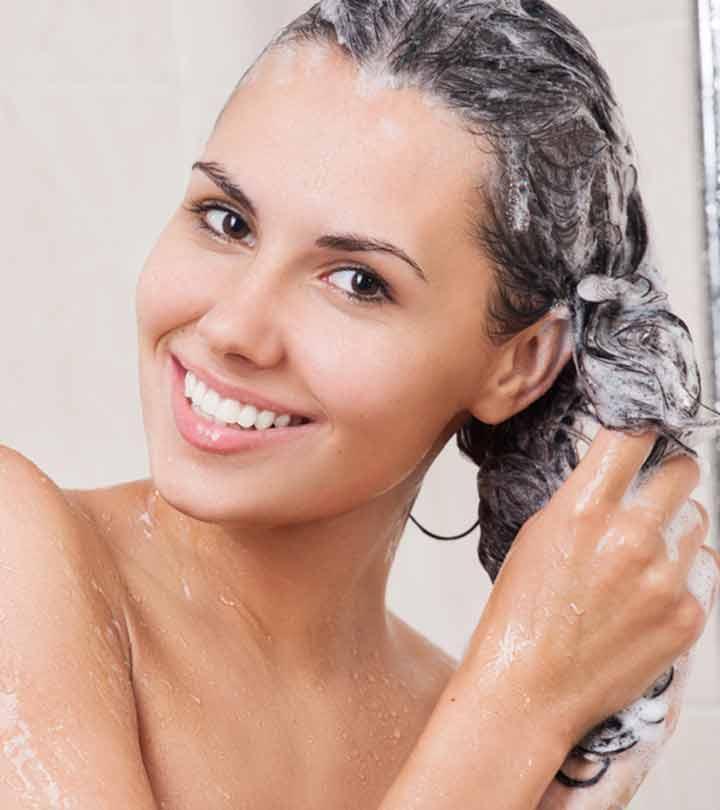 Beautiful hair is something that we all wish to have. Thick and strong hair is highly desired by both men and women. Having beautiful hair is one of the best things that add to our looks and makes us look attractive. But having attractive, healthy hair isn't so easy. In order to make your hair look amazing, it is important to take good care of your scalp and hair strands. One product that we consistently need for hair care is a good quality shampoo. The shampoo is not just for cleaning the scalp but is also for strengthening the hair follicles and propelling hair growth. Thus, shampoo stands out as one of the most important products in the hair care routine. And so you must always opt for professional shampoo brands.
Choosing the best shampoo for your hair can be a tough job as every hair type needs a different hair care shampoo. Given below is a comprehensive list of the top shampoo brands for different hair types. See this shampoo brands list and find out what suits your hair the best.
17 Best Shampoo Brands For All Hair Types In 2021
Pura D'OR shampoo is especially formulated for hair thinning issues. Hair thinning is a condition wherein there is loss of hair resulting in less volume or thickness. This anti-thinning shampoo comes with a herbal blend of 17 ingredients like nettle leaf, argan oil, and amla oil that nourish the scalp and help in stopping hair loss. The herbal formulation stimulates hair follicles and encourages healthy hair growth. The shampoo even works on hair breakage and lets you get away with bad hair days. It is easy-to-apply and works for both men and women.
Pros
Herbal blend
No SLS formula
Gluten-free formula
No-chemical formula
Cons
Smells organic and not flowery
Matrix So Silver purple shampoo is formulated exclusively for taking care of blonde or gray hair. Keeping away yellow tones or brassiness is easier with the regular use of this shampoo. This shampoo for color-treated hair cleanses hair, retains color, and adds shine to your hair. Formulated especially for platinum, blonde, silver hair, the shampoo tames frizzy hair. As the name suggests, people who are obsessed with colored hair are more likely to love this shampoo. Plus, this hair product brand is used by professionals and so can be considered reliable. 
Pros
Illuminates blonde
Works fast
Works for gray hair
High quality
Cons
 Biolage is a famous hair products brand and offers some of the best shampoo ranges. When looking for a low pH shampoo for your colored hair, this one from Biolage scores the most. The formula is nourishing and keeps your colored tresses beautifully vibrant. It gently cleanses the scalp without stripping off the color from your hair. Formulated with orchid extracts, this shampoo is gentle on your hair and maintains the color depth, tone, and shine of your hair. It can also be used as a color protectant for your hair.
Pros
Cleanses gently
Iconic fragrance
Free from animal-derived extracts
Formulated especially for color-treated hair
Cons
Might not counter brassiness
Dry hair is a common problem and a good moisturizing shampoo can be really helpful. This super moisturizing shampoo from Pureology can be the ultimate rescue from dryness and damage caused due to dryness. The key ingredients of this shampoo are jojoba, green tea, sage, vitamin E, and a great blend of lavender, patchouli, and bergamot. This unique formula is super mild for hair and scalp as it is loaded with the goodness of herbs. It makes your hair soft along with lending long-lasting shine. 
Pros
Suitable for dry hair
Creamy formula
Vegan formulation
Suits color-treated hair
Cons
Aveeno Apple Cider Vinegar Blend Shampoo is the ultimate scalp-clarifying shampoo that cleanses the scalp in a gentle manner. The formula is super mild and takes care of the scalp. With ingredients like apple cider vinegar and oats, the shampoo is great for people with irritations or itchiness. The product clears off the oily buildups which ultimately makes the scalp healthy and hair shinier. You can expect your hair to be softer, bouncier with no roughness with daily use of this shampoo. 
Pros
Dye-free formula
No-sulfate formula
No-paraben formula
Good for oily hair
Cons
Might not suit people with sensitive scalp
Moroccanoil is a high-end shampoo brand that has promising products. With the goodness of Moroccan argan oil this shampoo is a true champ for people with dry hair. Though shampoo is suitable for all hair types, it is generally preferred for its intense hydrating qualities. The bonus points go to its color-protecting abilities. Infused with vitamin A and E, the shampoo is an ideal daily shampoo. It makes your hair soft and moisturized, thus, bidding goodbye to coarse ends.
Pros
Gentle formula
Smells good
Makes hair soft
Great for both men and women
Cons
Might make hair greasy when overused
Want to ease your frizzes and get manageable hair? Then this shampoo will work great for you. It is loaded with the nourishment of green tea extract, vitamins, and other nutrients that revive damaged and broken hair. For people who find it hard to manage their curls and wavy hair, this surely is the best daily cleansing shampoo. The shampoo retains moisture in the hair and deals with roughness and dryness. It gently cleans the scalp and makes your hair easy for styling. 
Pros
Fairly priced product
Can be used regularly
Great for curls
Color-safe shampoo
Cons
Scent might not be pleasing for all
Honey Dew hair loss shampoo is probably one of the best hair rejuvenators. It tackles hair thinning and makes hair luscious and strong. The shampoo is composed of herbal extracts like biotin, green tea, rosemary, and olive oil. With multiple essential oils and herbal extracts, this shampoo is good for people who want to make their hair clean and thick with every use. The product can even be helpful in gaining hair and improving scalp health. People who wish to target hair thinning and poor scalp health can also benefit from this shampoo. 
Pros
Has sustainable ingredients
Cruelty-free product
Affordable product
Works on all hair types
Cons
This unique range from Head and Shoulders shampoo is expertly formulated for scalp issues. People who tend to experience itchiness, flaky and kinky scalp will find this shampoo a life savior. The shampoo is applied just like any other shampoo but results in rich creamy lather that gently cleanses the scalp without being too harsh. The shampoo is designed for regular use so that you can keep your scalp free from odor and dryness. Infused with coconut oil, the product smells coconutty and feels great. Total hair care can be expected with the regular use of this shampoo.
Pros
No-sulfate formula
Vegan formulation
Paraben-free
Cruelty-free
Cons
Smell might not be liked by all
Giovanni 2 Chic shampoo is one of the best shampoos for dealing with those stubborn frizzy ends. It is a smooth formula to make your tresses smooth, strong, and clean at the same time. Loaded with shea butter, sweet almond oil, macadamia and coconut, the formula is naturally soft on hair. It would not be wrong to call it a color-safe cleanser since it is not harsh on your color-treated hair. Most importantly it is sulfate-free and has the power of oils that make your rough hair smooth and lend a soft shine. 
Pros
For all hair types
Vegan shampoo
Cruelty-free product
With dual smoothing complex
Amika Perk Up is a luxury shampoo brand that is loved by all. Amika Perk Up Dry Shampoo is a shampoo that needs no wetting of the hair. The cleansing process is simple with this dry shampoo. Just spray it on your hair and brush it out to remove excess oils, greasiness, and dirt from your scalp. Since it is a dry shampoo, it is travel-friendly and can be used during any time of the day without having to spend time in the shower. The product has extracts of sea buckthorn berry which is enriched with vitamins and omegas. It also contains rice starch known for absorbing oils. Hair care is super simple with this dry shampoo. It is not just a great cleanser but also a great hair care product. 
Pros
Mineral oil
Paraben-free
Gluten-free
sulfate-free
Cons
OGX Biotin and Collagen shampoo is a hair volumizing shampoo. It is formulated with biotin, collagen, bamboo fiber extract, and hydrolyzed wheat protein. It is very light-weight but is great at cleansing hair. When you need a shampoo that can help you make your hair look thick and healthy, this is the one to opt for. The product works even better when accompanied by its conditioner. This shampoo suits hair with flat to medium volume and is suitable for all types of texture. The fragrance used in this product are jasmine and coconut scents which are really pleasant.
Pros
Lathers really well
Does not make hair greasy
Smells amazing
Lasts long
Cons
Might not be budget-friendly for all
Redken Extreme Shampoo range is formulated for distressed hair. The formula is loaded with proteins, biotin, and castor oil that keeps hair damages at bay. It restores strength and repairs damaged hair in case your hair is really unruly. Those who find their hair really hard to manage must use this shampoo on a regular basis to see amazing results. In case you wish to grow your hair along with repairing them, then this shampoo will be helpful. For people who wish to try hair salon shampoo brands, this one is perfect.
Pros
Good for bleached hair
Nourishing formula
Comes with protein complex
Might help in reducing breakage 
Cons
Hair might get oily faster after being washed
The Grow Strong Shampoo from Garnier Fructis will make your hair healthier, shinier, and stronger. It is enriched with active plant-derived proteins and vitamins that are great for hair growth. The product is inspired by nature and has herbal key ingredients. You can use this shampoo to cleanse, moisturize, and repair damaged hair. For people who wish to get color-care can also use this shampoo and enjoy healthy color-treated hair. Garnier is one of the most popular shampoo brands and can be relied on. 
Pros
Vegan formula
Comes in a recyclable packaging
Induced with plant extracts
Paraben-free formula 
Cons
No products found.
It is a huge task to find the right shampoo for people who have dry hair. This moisturizing shampoo from Nexxus serves dry hair the best. It is mild on hair and does not prolong hair dryness. It is creamy in texture and restores hair quality. The key ingredients of this shampoo are elastin protein and caviar complex. The formula doesn't let your hair weigh down and adds shine to hair. 
Pros
Provides deep hydration
No silicons
Good for all hair types
Light-weight formula
Cons
Coconut smell might not be liked by all
No products found.
This intensive repair shampoo from Dove is one of the best shampoos for dry hair. It is highly nourishing in nature and makes your hair super healthy and damage-free. The shampoo cleanses your hair and makes them strong enough to deal with breakage effectively. It is suitable for everyday use and improves hair strength over time. You can manage your frizzy hair with this shampoo and improve the quality of your hair. 
Pros
Cruelty-free
Good for daily use
Protects from damage
Safe for color-treated hair
Cons
Might not work for people with itchy scalp
The Smooth-In-Motion Shampoo from Keratase is the ideal shampoo to cleanse your hair in a mild manner. As the name says, it is super smooth and makes your coarse hair manageable. Infused with cationic polymer and research ceramide, the shampoo makes hair soft, smooth, and easy to de-tangle. It even protects hair against humidity and restores inner flexibility. 
Pros
Weightless effect
Gentle cleansing
Tames frizzy hair
Cons
Might weigh down fine hair
How To Find The Best Shampoo For Your Hair Type?
Finding the best shampoo for your hair type can be a long process. After all, without giving a try to at least a handful of shampoos you just cannot determine what's best for you. Given below are some tips that can help you choose the best shampoo for your hair type without spending a lot of time.
Dry hair
Dry hair usually needs hydration so look for a shampoo that has moisture locking or hydrating quality.
Shampoos enriched with natural oils can be helpful.
Opt for no-sulfate and paraben-free formulas.
Avoid, volumizing hair shampoos. 
Thin hair
Thin hair needs volume and bounce. So a shampoo that boosts thickness will be good.
Shampoos enriched with protein might help.
Go for gentle formulas that are non-creamy yet volumizing.
Color-treated hair
Look for a sulfate-free shampoo.
Shampoos that are color-safe and made exclusively for dyed hair must be opted.
Choose products with soy extracts or wheat extracts to nourish hair.
Damaged hair
Opt for mild hair cleansers.
Keep away sulfate loaded shampoos.
Try co-washing products like shampoos and conditioners with similar ingredients or the same brand.
Choose creamy or moisturizing shampoos. 
Frizzy hair
Choose shampoos that have conditioning ingredients like natural oils.
Moisturizing shampoos work the best on frizzy hair.
Choose a similar conditioner.
We have covered almost every aspect of choosing the best shampoo for all hair types in this article. Look into the details and only then can you get the best shampoo as per your hair type. Hope you find a good hair shampoo brand for your hair.
Recommended Articles
The following two tabs change content below.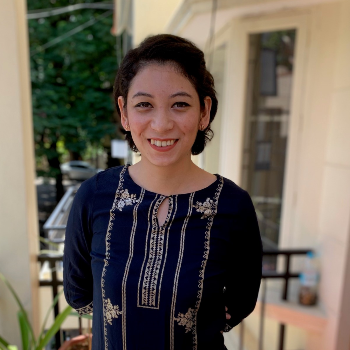 Sneha Manandhar holds a Master's degree in English from the University of Pune. She has previously worked with media and publication houses in varied capacities as a lifestyle writer, an editor, a copywriter, and a translator. She reviews beauty, skin care, and wellness products from specialized curated lists. She believes that SEO-driven content is the present and the future and keeps herself busy by dabbling in SEO-related tools and honing her editing skills.