11 Best Ionic Hair Brushes For Gorgeous Hair
Hypnotize your frizzy hair into submission with gentle care by the right hair tools.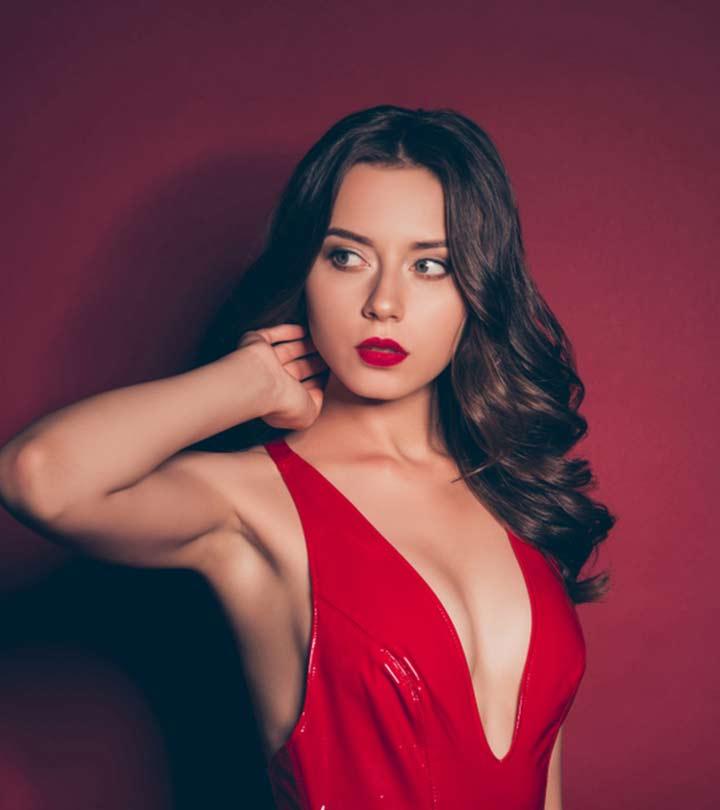 To maintain your hair well, you need to balance the ions in it, both positive and negative. Regular combing may tamper the ion balance and knock off the positive or negative ions. This is where the best ionic hair brushes come in handy.
Regular rough brushing and combing may make your hair look dull, ruffled, and frizzy. But an ionic hair brush maintains the optimal balance of the ions and makes your hair appear beautiful. The heat from the ionic brush transfers to your hair without affecting the hair quality. It maintains the charge in your hair and keeps frizz at bay. It makes your hair smooth and sleek.
In this article, you can check out the 11 best ionic hair brushes that will entirely change the way you have been viewing hair brushing. Check them out and get an ionic brush to get salon-like hair at home!
Top 11 Ionic Hair Brushes For Lustrous Locks
Revlon's bold new hair brush is a go-to for many as it leaves the hair shiny and voluminous. As Revlon is a well-known name in the beauty industry, quality is one problem that you'll never have to worry about. The brush features nylon pins and tufted bristles that help detangle your hair effortlessly. Designed with advanced ionic technology, this brush delivers silky smooth tresses in just a few minutes, reduces frizz, and is suitable for all hair types. It has 3 speed/heat settings so you can style your hair in many ways. The product's unique oval shape takes the cake as it adds incredible volume to your hair.
Pros
Volumizing
3 speed/heat settings and a cool option
Tangle-free combination bristles
Can be used clos to the scalp
Cons
Price at the time of publication: $32.49
This ionic mineral-infused round hair brush is more than what meets the eye. It is a lightweight and ergonomically-designed product that makes styling your hair feel like a breeze. Whether you want silky straight hair or voluminous curls, this brush will do the task.  It is equipped with a multi-hole barrel that promotes airflow and reduces drying time. The anti-static and antibacterial bristles help add extra shine while keeping any bacterial agents at bay. It comes with a built-in section pin to help ease out the task of sectioning hair when styling.
Pros
Ionic mineral infusion
Antibacterial
Anti-static bristles massage the scalp
Ceramic and ion-infused
Cons
It may not be best suited for extremely curly hair.
Price at the time of publication: $19.99
This unisex flat hair brush by Coolkesi is a fast-heating appliance. It is easy to use, efficient, versatile, and offers flattering results. It comes with 15 adjustable heat settings and an LCD temperature display that lets you take a quick peek to make sure you're at the desired temperature. The brush heats up in 30 seconds and is equipped with an auto shut-off function that turns the brush off after 60 minutes of inactivity. It is accompanied by a heat-resistant glove to protect your hands from burns while styling. The bristles have protective guards to minimize damage to the hair. With accessories such as a travel pouch and 2 clips, it is also an excellent gifting option.
Pros
MCH heating ceramic plate
Anti-scald bristles
Heat-resistant panel
Dual-voltage
Fast heating
Multiple heat settings
Cons
It may not be suitable for fine hair.
Price at the time of publication: $39.99
This round, ceramic ionic hair brush is a must-have if you yearn for salon-quality hair with minimal damage. It comes in 3 sizes for different types of styling. Not only does the brush help detangle your hair, but it is also safe for use on wigs and hair extensions for a quick fix. The barrel's honeycomb design helps with faster airflow, thus reducing the time spent on drying your hair. It features a blend of boar and nylon bristles, which provides shiny and frizz-free hair. With all the fantastic features that it packs, this cute little ionic hair brush is worth buying.
Pros
Comes in 3 sizes
Adds volume
Anti-static ionic bristles
Uniform heat distribution
Cons
Some may find the bristles too hard.
Price at the time of publication: $13.99
This ergonomic, nano-thermal ionic hair brush is a great addition to your hair-styling regime for long and beautiful tresses. Owing to the natural boar bristles, this ionic hairbrush gives you a perfectly shiny mane. The big honeycomb design helps in boosting airflow and reducing drying time. It comes with a section needle attached to the bottom, and the anti-skid rubber handle ensures a good grip and better control of the brush.
Pros
Even distribution of sebum
High-level ceramic coating
Retractable needle for sectioning hair
Easy to clean
Cons
May not be suitable for all hair types.
Price at the time of publication: $9.99
This large ceramic hair brush is the one to look out for if you want big, voluminous curls. Its round shape makes it possible to create impressive spirals in a matter of minutes. It features an upgraded handle that offers a comfortable grip and helps keep hand fatigue at bay while styling. The magnetic end can adhere to iron surfaces easily, so storage is never a problem. Made with a mix of natural boar bristles and nylon bristles, it gives you the desired sheen and luster to the hair. Overall, this technologically advanced hair brush gives you a good dose of negative ions that your hair might be missing.
Pros
Nano thermic ceramic coating
Heat-resistant nylon yarn bristles
Upgraded handle
Features a magnetic end
Cons
The handle might be vulnerable to damage over a period of time.
Price at the time of publication: $14.99
The Olivia Garden ionic hair brush is an amalgamation of the latest technologies. This super-efficient hair brush helps attain professional-quality hairstyles from the comfort of your home. The round shape of the brush volumizes the hair and helps create soft curls and waves. The nano-thermic ceramic ion helps in releasing negative ions for a frizz-free, no-flyaway look. The ergonomic design of the handle is a plus when it comes to effortless styling. A retractable sectioning pin is also included.
Pros
Reduced drying time
Offers salon-quality hair
Lightweight
Snag-free
Features a retractable sectioning pin
Cons
The metal barrel tends to heat up quickly.
Price at the time of publication: $25.95
This pink ionic hair brush by Glamfields is a must-buy if you wish to achieve salon-style straight hair at home. It is a fast-heating hair brush with 4 heat settings for different types of hair. It comes with a travel pouch, a clip, a brush, and a heat-resistant glove to protect your hands from scalding. The anti-static and anti-frizz properties of the brush result in gorgeously straight locks. It is travel-friendly, so you can slide this straightening brush into your bag without it demanding too much space.
Pros
MCH technology
Double anion spray
360° rotating handle
30-second heat-up
Dual-voltage
Cons
Can be used only on dry hair
Price at the time of publication: $28.99
This flat hair brush is a quick-heating tool designed with MCH technology. It comes with adjustable temperature settings and works its magic on different types of hair. It has a unique crescent shape that conforms to the shape of the head.  It saves electricity by switching itself off after 30 minutes of inactivity. To add more reasons as to why you should get this brush, it is portable and comes in a carry pouch. The advanced ion technology helps achieve natural-looking, shiny hair. Party, work, or a date — you can count on this hair brush to help you look flawless from head to toe.
Pros
Fast MCH heating in 60 seconds
Auto shut-off after 30 minutes
Suitable for different hair types
Unique crescent shape fits the head perfectly
Cons
Can be used only on dry hair
Price at the time of publication: $32.69
This cute little curling brush from Phoebe is a must-have if you travel frequently and love to style your hair on the go. It has a ceramic tourmaline barrel, which heats up quickly and releases ions for lustrous, shiny hair. The anti-scald nylon bristles prevent any heating damage to the hair and also your hands. It also features a cool tip to prevent burns while styling. This feature-rich curling iron is worth the investment if you love to style your hair frequently.
Pros
Portable
Makes the hair shinier and supple
Nylon bristles protect hair from scalding
Cool tip prevents burns while styling
Cons
Can be used only on dry hair
Price at the time of publication: $22.99
This round hair brush from Calista is a perfect blend of ionic and ceramic technologies that gives your hair a perfect, healthy shine that lasts throughout the day. The nylon bristles are anti-scald, which means you can be stress-free that any heat damage will be done to your hair. It can be used on different hair types by adjusting the temperature. The LCD shows the current temperature setting it is in. When you get this professional hot brush, styling your hair can be a cinch.
Pros
Ceramic helps in even heating
Ionic technology for shinier and glossier hair
Ideal for different hair types
Auto shut-off feature helps save electricity
The round shape helps achieve voluminous curls
Cons
Can be used on dry hair only
We hope that you found the right ionic hair brush to maintain the balance between positive and negative ions for frizz-free hair. If you're not sure how you can pick the right ionic brush for your hair, you can go through our buying guide.
How To Buy The Best Ionic Hair Brush?
While buying an ionic hair brush, a very important aspect to consider is the shape of the brush. A flat brush might cover more hair, but it would be suitable for only straightening the hair. On the other hand, round and oval brushes help create curls, waves, and add volume to the hair.
The choice of bristles is as important as the choice of the brush itself. Boar bristles distribute the sebum evenly, giving a glossier finish, whereas nylon bristles help in fast and pain-free detangling of hair. Thermal bristles help in faster drying of wet hair and better styling.
Ceramic hair brushes help in even distribution of heat, hence helping in fast drying and minimal damage of the hair. Tourmaline is generally added to ceramic hair brushes as it produces more negative ions, resulting in frizz-free, shinier hair with the added benefits of ceramic hair brushes.
On the other hand, titanium hair brushes are more efficient than their ceramic counterparts as they maintain a steady temperature, resulting in lesser drying time. They are lighter in weight in comparison to ceramic hair brushes.
This is a very important aspect to consider if you are an avid traveler. Owning a hair brush that features a globally-usable wattage is a boon in case you keep travelling.
A hair brush that comes with adjustable temperature settings is useful when it comes to styling different types of hair. Whether your hair is thick or thin, long or short, the temperature setting can be toggled and adjusted according to your need.
A light indicator is a helpful feature in any electronic device. Its presence can drastically cut down the wastage of power. If you frequently forget switching off electronic devices, then this feature might come in handy for you.
Why Trust StyleCraze?
The author, Vaishnavi Kothuri, is a hair care enthusiast who loves experimenting with the latest hair styling products. According to her, salon-styled hair is an achievable dream with the right products like the ionic hairbrush. After extensive research and reviewing numerous online reviews, she compiled the best ionic hair brushes. She shares tips for choosing the best products in her buying guide and explains how to consider bristles, material, and brush size parameters for a better experience.
Frequently Asked Questions
Are electric ionic brushes better?
Both electric and manual ionic brushes are good, depending upon the quality of the hair that it is used on. If you have thick and long hair, electric brushes are recommended. In case of thin, short hair, manual brushes can do the job well.
Does the shape and size of the ionic brush matter?
Yes. A flat brush gives you perfect straight hair whereas round or oval brushes are best for curls and voluminous hairstyles.
Should you use an electric ionic brush on wet hair?
No. It is best to avoid the use of electronic ionic brushes on wet hair to prevent accidents.
What is the best type of hair brush to use?
If you desire flat, straight hair, you should opt for flat ionic hair brushes. If you want to experiment with curls, waves, and other voluminous hairstyles, round and oval brushes are a good choice.
What type of brush is best for frizzy hair?
Ionic hair brushes are best for frizzy hair as they incorporate negative ions in the hair leading to smooth and shiny hair that is frizz-free and static-free.
Is an ionic hair brush good for hair?
Yes. It boosts the negative ions that are responsible for sebum distribution and make the hair frizz-free, giving it a natural shine.
Recommended Articles