5 Best Hair Dryers For Kids – 2022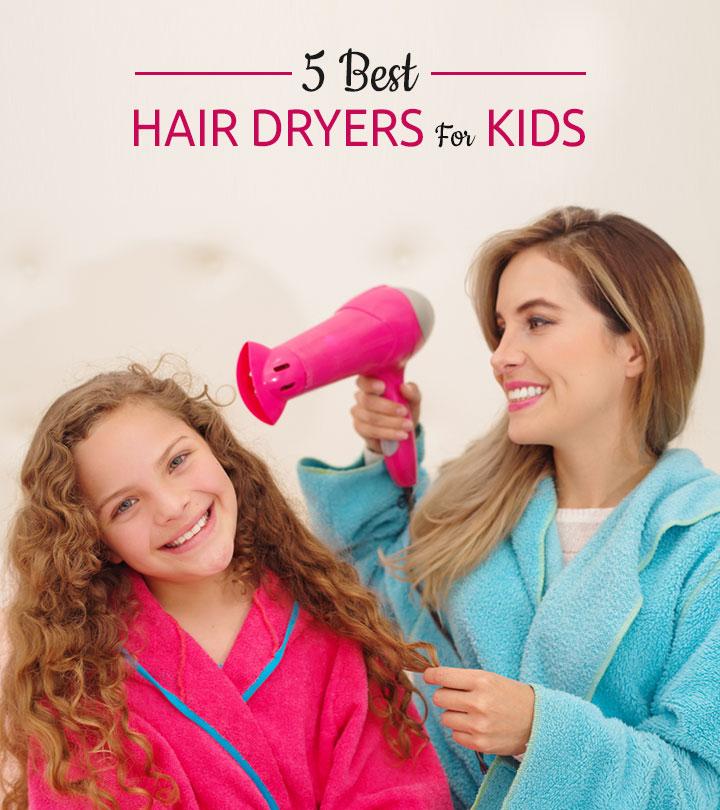 To make your work easier, here's a list of the best kid's hair dryers on the market. Take your pick! Buying the best hair dryer for your kid may seem easy, but it is not. Children's hair is more delicate and needs more care than adult hair. When you buy a hair dryer for your kid, you need to keep in mind a few things. You need to choose a hair dryer that is extremely safe to use and is backed by a good safety rating. It also needs to be lightweight and must not get too hot when used. Since kids' hair is prone to tangling because of their mischief, you need to make sure the dryer you choose can help detangle as well. It also needs to be quick, because let's face it, kids are not the most patient when it comes to personal grooming. While this does seem like a tall order, we've got you covered! Check out our list of the best hair dryers for kids available in the market.
5 Best Kid's Hair Dryers
This 1000-watt mini hair dryer by Deogra has two speed settings – high and low – and two voltage settings (AC 120V and 240V), which makes it suitable for worldwide use. It comes with a 1.85-meter long tangle-free cord. This hair dryer has an auto-shutoff feature that turns the unit off when the temperature gets too high. Your kids are going to love its cute look as well – it has Barbie prints all over it and comes in a funky pink color.
This hair dryer comes with a foldable handle and a hanging hook. It is super lightweight as it only weighs a mere 0.83 lbs. It is easy to hold and operate and has an ACLI plug system, which makes it shockproof. This hair dryer has two accessories – a concentrator nozzle and a diffuser. The former is perfect for those with straight hair, and the latter is for those with wavy or curly hair. This hair dryer is compact and travel-friendly and can be easily tucked in your suitcase. The unit comes with a super cute storage bag.
Key Features
Auto-shutoff
Foldable handle and hanging hook
1.85 m long cord
Specifications
Dimensions: 6.2 x 2 x 4.1 inches
Weight: 0.83 lbs
Voltage: AC 120 V & 240 V
Heat Settings: 2
Pros
Quick-drying
Compact
Lightweight
Includes a concentrator and a diffuser
Comes with a storage bag
Cons
Not suitable for thick hair
This amazing 1200 W hair dryer by Paubea is a great choice for kids. It is small, lightweight, and easy to travel with and store. The push-twist switch design is convenient to operate. You can easily adjust the temperature and speed required to dry your kid's hair. This hair dryer uses bioceramic tuyere and far-infrared technology, which makes it electromagnetic radiation-free and suitable for both pregnant women and kids.
It has three heat settings and comes with a magnetic rotary smoothening nozzle. You can easily attach it to the hair dryer as per your requirement. The Negative Ionic Technology and ceramic coating increase hair moisture and reduce hair damage. This hair dryer smoothens the hair, makes it shiny, and reduces static. Its slender handle allows for a good grip. The front round head is anti-scalding and anti-skid, making it a safe option for your little one. This unit comes with two spare filters and a bag for easy storage.
Key Features
Bioceramic technology
Magnetic rotary smoothing nozzle
Foldable handle
Detachable fan cover
Specifications
Dimensions: 9.84 x 5.91 x 3.15 inches
Weight: 1.92 lbs
Voltage: 125 V
Heat Settings: 3
Pros
Radiation-free
Lightweight
Portable
Comes with a bag
Easy to clean
Cons
Enhance shine and minimize frizz with the Karrong Ionic Hair Dryer. This hair dryer is ideal for kids, pregnant women, elders, and others. You can carry this hairdryer when traveling. It is equipped with three different nozzles to dry your hair faster. It is suitable for thick, long, and short hair.
The removable hair filters make it easy to clean. In addition, it adopts a U-shaped heating wire that provides constant temperature and even heat distribution.
Key Features
Ionic technology to eliminate frizz
One switch control
Three accessories to style your hair
Specifications
Heat settings: 3
Voltage: 220V to 240 V
Dimensions: 7×5.3×2.9 inch
Pros
Hanging loop
Lightweight
Portable
Foldable handle
Cons
None
Small and lightweight, the FeeKaa Kid's Hair Dryer is the right choice if your kid has long, waist-length hair. Its gentle heat mode is suitable to dry out your baby's hair and scalp without welcoming rashes. This product has also been designed with child safety lock and auto shut-off settings to protect your child from unnecessary mishaps. With these features at work, children can dry their hair themselves without you worrying about the device.
Key Features
Gentle head mode
Safety protection with child safety lock
Tangle-free cord
Specifications
Dimensions:4.25 x 3.15 x 8.27 inches
Weight:1.32 lbs
Voltage:250V
Heat Settings: 3
Pros
Lightweight
Low-noise
Easy to use
Auto shut-off
Cons
The LURA Travel Hair Dryer is small, ultra-light, and has a dual voltage function. It is perfect for your kid even when your family is vacationing! Its concentrated nozzle is ideal for creating hairstyles on straight hair. The device also comes with a storage bag that your kid can use to keep their comb, hair clips, and other styling materials. It also has two heat and speed settings that allow you to prioritize your kid's hair requirements while styling.
Key Features
2 speed and 2 heat settings
Small wrench for switching voltage
Reset button added for safety
Specifications
Dimensions:8.06 x 5.43 x 3.39 inches
Weight: 0.68 lb
Voltage:250V
Heat Settings: 2
Pros
Compact
Lightweight
Dual voltage
Fast-drying
Reduced frizz
Cons
No auto shut-off
Might not work well in curly hair
The delicate hair of your munchkins needs special care, and regular dryers can be harmful for them. The best kid's hair dryers are specially designed for quick and safe hair grooming. They come with multiple heat settings and are lightweight for easy handling. They reduce hair damage, static, and tangles. Some of these hair dryers are easily portable and come with foldable handles. However, avoid dryers that overheat or do not come with auto-shutoff options.
Why Trust StyleCraze?
The author, Shiboli Chakraborti, is a certified skin care coach and a hair care enthusiast. She understands that hair dryers for kids must be lightweight, safe, and fast. She compiled this list of the top products after conducting extensive research and reviewing numerous online reviews. You can use these products to detangle and carefully style your kids' hair without worrying about heat damage.
Recommended Articles
The following two tabs change content below.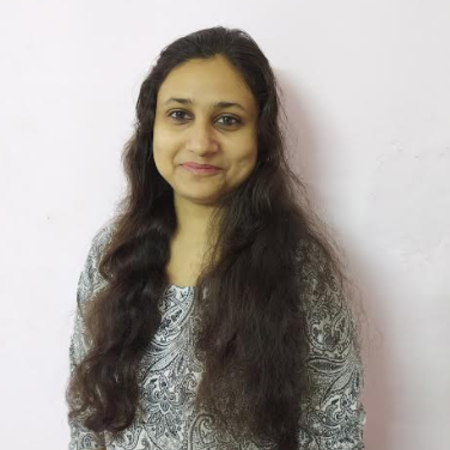 Shiboli has a master's degree in English literature from The English and Foreign Languages University, Hyderabad, and is a certified...
more