10 Best Low Electromagnetic Field Hair Dryers Most of us know that electromagnetic radiations are harmful for our body, but did you know that daily appliances like cell phones, refrigerators, and even your hair dryer emit electromagnetic radiation? Continuous exposure to EMR from hair dryers can cause hair loss at an alarming rate. This is where low electromagnetic field hair dryers can come to our rescue and reduce hair loss and damage. In this article, we have listed the top 10 low electromagnetic hair dryers that you can consider buying to style your curls without the deadly emissions. Read on to know more.
10 Best Low Electromagnetic Field Hair Dryers
The FHI Heat Platform Nano Salon Pro 2000 is a high-performance dryer. It uses a very powerful and high-velocity AC motor. It combines endurance and power to dry hair evenly and reduce the drying time up to half. The upper switch controls the heat settings, while the lower switch is used to controls the fan speed. It has two fan speed settings and three heat settings, along with a cool shot button. The hair dryer produces an increased number of negative ions to seal in moisture. These negative ions also prevent humidity and static and reduce frizz. The exclusive proprietary nano-fusion technology, gentle but far infrared head, and low electromagnetic field prevent hair damage and leave the hair deeply conditioned and shiny. It comes with a curl defining diffuser, a straightening comb, a concentrator nozzle, and a storage bag. It has a cord length of 12 feet.
Pros
Lightweight
Dries the hair fast
Imparts shine to hair
Softens hair
12 feet long cord
Makes the hair bouncy
Cons
Might short circuit or burn.
Might not have a long lifespan.
Enjoy smooth salon-like quality with Elchim 3900 Healthy Ionic Hair Dryer that offers nourishment, shine, and glowing hair. This dryer is powered by an ionic and ceramic system that makes the hair glossy, providing balanced airflow, thereby keeping the hair hydrated. The far infrared technology protects hair from hot air blow and preserves shine level and hair integrity. The device is designed ergonomically to emit a perfect level of fast airflow, which reduces the drying time by 30 minutes. The device is equipped with 2 air-speed and 3 temperature settings.
Pros
Lightweight
Long cord
Ergonomic grip
Suit all hair types
Cons
No products found.
The CHI rocket hairdryer is lightweight and made of ceramic. It heats up fast and produces moist heat that dries hair 40% quicker. It produces ionic positive energy and infuses moisture into the hair shaft. The negative ions also help reduce frizziness and static electricity while leaving the hair shiny and healthy. It has an infrared light indicator that lets you know when you are producing infrared and ionic heat. It produces the lowest output of electromagnetic frequency. This hair dryer is powered by a 1800-watt motor. It has a cold-shot button to set your style and comes with a detachable comb for easier air distribution.
Pros
Fast drying
Powerful
Durable
Protects hair
Reduces frizz
Tames fly-aways
Makes the hair smooth and shiny
Cons
Might not be long-lasting.
Might make the hair dry and brittle.
The Manli 2000W Blow Dryer uses negative ion technology and constant temperature function to provide quick drying without affecting healthy hair. The negative ions moisturize the hair and dry it quickly. They also help retain the hair's natural moisture. The dryer has three different hairstyles and drying time modes. It also has heat settings for different hair types. It comes with two different nozzles to disperse air evenly. It has a dual safety removable filter, which prevents hair from getting sucked into the dryer and makes cleaning easy. It also comes with a diffuser and two 360-degree concentrator nozzles. It leaves the hair feeling smooth and shiny. The U-shaped heating wire distributes heat evenly. It keeps the temperature constant and dries hair fast to prevent hair damage from heat and frizz. It is made from a high-strength nylon shell, which insulates against scalding.
Pros
Reduces hair damage
Dries hair fast
1-year warranty
Makes the hair strong and soft
Lightweight
Smoothes hair
Ergonomic handle
Detachable rear filter
Energy-saving and eco-friendly
Cons
Might short circuit or burn out.
No products found.
KIPOZI Negative Ions Hair Dryer comes with a 1875w ADC motor. It dries hair within 5 minutes. Ionic technology of the hairdryer prevents heat damage, adds shine to the hair, provides salon-like hair styling, and deeply nourishes the hair. The attachments help to control the wind direction, strengthen the air power, smoothen and straighten your hair. The device is equipped with 2 speed and 3 heat settings to meet the different demands of various hair lengths. The automatic shutdown feature allows the device to turn off when the temperature of the hairdryer is high.
Pros
Air filter
Comes with attachments
Noiseless
Powerful
Lightweight
Travel-friendly
Cons
The Confu Fashion Style Ionic Blow Dryer is compact and portable. It keeps hair protected at a constant temperature. It uses negative ion technology, which smoothes the hair and retains moisture. It distributes the heat gently to make the hair shiny and less frizzy. The hair dryer produces negative ions to prevent frizz and humidity and preserve the natural health of hair. It has three temperature modes for easy drying and styling. It comes with a concentrator nozzle for fast drying and an air comb that integrates combing and smoothing hair in one step. It has a foldable handle for easy storage. It also has a cool shot button and a detachable rear filter for cleaning. It is ETL approved and has an ALCI safety plug.
Pros
Foldable
Portable
Lightweight
ETL approved
1-year replacement warranty
Travel-friendly
Cons
Not long-lasting
Might get hot.
The Lumcrissy 1800W Negative Ion Salon Hair Dryer uses negative ion technology and a constant temperature function to ensure that your hair stays healthy. It produces negative ions that moisturize the hair while preventing heat damage. These ions help smoothen hair, prevent bifurcation, reduce protein damage, and retain moisture. They also help dry hair fast. The hair dryer has three temperature settings, two speed settings, and a cold air shot button. It comes with two concentrator nozzles and a diffuser. It is lightweight and uses a Gallop motor, which has high rotating speed and torque. It also has a double safety removable filter, which prevents any hair from being sucked in easily and allows for easy cleaning. The low magnetic wave structure saves energy and reduces the electromagnetic field radiation by more than half.
Pros
Dries hair fast
Low noise
Low radiation
Overheat protection
Lightweight
Cons
The Frasun 1800 W Professional Salon Negative Ionic Hair Blow Dryer uses a Gallop AC motor that has high rotating speed and high torque. It has a U-shaped heating wire to distribute heat evenly and dry hair fast. The ionic ceramic technology releases negative ions to reduce frizz and nurture the hair. It has three temperature settings, two speed settings, and a cool shot button. It has a fuse configuration that provides overheat protection. Its low magnetic wave structure saves energy and reduces more than 50% of the electromagnetic field. It has a removable filter that prevents hair from being sucked into the dryer while offering easy cleaning. It comes with a nozzle and a diffuser and has a cord length of 8 feet.
Pros
Dries hair fast
Compact
Powerful
Reduces frizz
Lightweight
Detachable rear filter
Overheat protection
1-year warranty
Cons
Can short circuit
The switches may be stiff.
Xpoliman Ionic Hair Dryer equipped with 1875 watts powerful motor, which provides high airflow, quick-drying, and healthy heat flow. Advanced negative ions make hair smooth, lock the moisture, protect your hair from heat damage, and reduce drying time. The device offers noiseless operation. Its excellent technology reduces protein damage, gives healthy hair, and prevents dryness. It comes with a cool shot button that blows cold air and locks the style of your hair.
Pros
Hanging loop
ALCL safety plug
Air filter
Swivel power cord
Cons
Inefficient frizz control
The MooMoo Baby 3-in-1 Hair Dryer has a U-shaped heating wire to distribute heat evenly. It also keeps the temperature constant (at 57 degrees celsius) and dries hair fast. It prevents extreme heat damage and protects the hair's natural shine. It also uses negative ion technology to nourish and smooth the hair and lock in moisture. It produces a high concentration of negative ions that nurture the hair and repair any damaged scales. The 1600W built-in motor (in a nylon cylinder) produces noise below 68 dB. This motor produces consistent airflow without any hair damage. It has three speed settings and a cold air mode for customized hair styling and drying. It comes with two detachable nozzles and a concentrator. The body is made from PC material and a hammer design, which combines traditional appearance with safety and practicality. It also uses imported low wave construction technology, which reduces the electromagnetic field radiation.
Pros
Dries hair very fast
Prevents static
Easy storage
Intelligent temperature control
Low noise
Lightweight
Reduces frizz
Cons
Might short circuit.
Might not have a long life span.
Now that you know about the top low EMF hair dryers, here are a few things to consider when buying one.
What To Look For While Buying A Low EMF Hair Dryer: Buying Guide
Ionic Technology: This technology uses negatively charged ions to break water molecules on the hair's surface. The smaller molecules are easily absorbed by the hair to hydrate it.
Tourmaline Ceramic Technology: A ceramic-coated grill produces infrared heat to dry hair but with little to no hair damage. Tourmaline technology reduces frizz and static electricity.
Diffuser: Look for models that come with a diffuser. It spreads heat evenly and helps define curls.
Heat Settings: Heat settings allow you to decide the level of heat emitted from the dryer. Most hair dryers these days have more than two or three heat settings to make it more convenient to dry your hair.
Speed Settings: Speed settings help control the airflow of the dryer.
Cool Shot Button: The cold shot button helps lock in hairstyles once you fashion them.
Material: Make sure your hair dryer is made from durable materials and ceramic coated to prevent breaking.
Wattage: It is important to know the wattage of the dryer and the plug point. If the wattage is too much, it may short circuit and overheat.
That was our list of the 10 best low EMF hair dryers. Using these low EMF hair dryers will not only prevent frizz and static hair but also give you a long-lasting finish. So, what are you waiting for? Pick one of these hair dryers and see the difference.
Frequently Asked Questions
How do hair dryers produce EMF radiation?
Hair dryers use a voltage that produces an electromagnetic field.
Recommended Articles
The following two tabs change content below.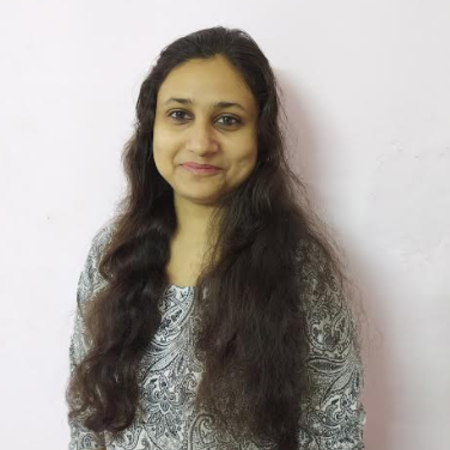 Shiboli has a Master's degree in English Literature and is proficient in French. She believes that words have a healing power and considers poetry her lifeline. Her writing background and editorial dexterity help her guide her team members to create crisp and authentic content. Shiboli is also a trained Bharatnatyam dancer and has a fascination for traveling. She is passionate about cooking and dreams of opening a restaurant of her own.