11 Best e.l.f Primers To Purchase For All Skin Types In 2021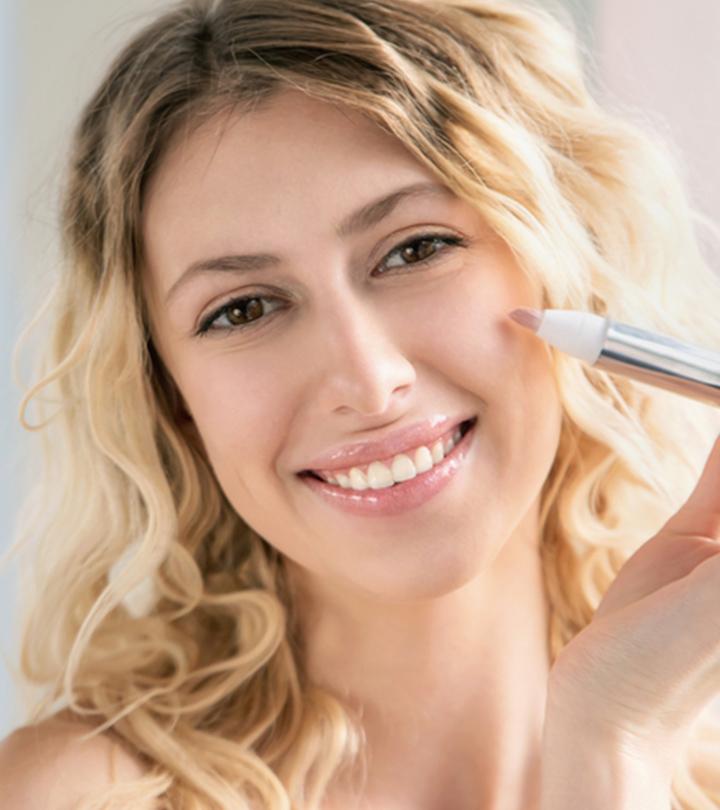 A primer is an absolutely important part of every woman's makeup regimen. It helps in creating a smooth canvas of skin to give you a hassle-free makeup application while covering pores and smoothing out fine lines. It also helps in diminishing oily spots and dull skin. Many women still skip on purchasing a primer thinking that it is insignificant but a primer does wonders for your skin and gives your makeup something to adhere to. Your skin is the canvas for the long-lasting makeup that will get you through the long day at work and also an evening out with friends and it needs the best possible products to stay healthy and happy.
Choosing the right primer for your skin type gives you nightmares? Worry no more! With so many primers available in the market oftentimes we can't judge the primers best suited for us. There are too many high-range brands that may or may not work for you. Purchasing a primer that won't compliment your skin is as good as money down the drain. e.l.f. primers are one of the best primers and they are affordable too. We have compiled a list of the 11 best primers from e.l.f to suit each individual skin type. Read on to know more!
The Top 11 e.l.f Primers That Your Skin Will Thank You For In 2021
Having flawless skin is every woman's goal, be it young or old, and this can be achieved with the use of vitamin-infused, cruelty-free and vegan, e.l.f Hydrating Face Primer. Not only does this primer hide pores and fine lines on dry and sensitive skin, but it also helps boost your complexion and hydrates it, giving it a long-lasting fresh look. This primer has loads of vitamins namely vitamin A, C and E that boost your complexion and keep your skin safe from harsh chemicals.
Pros
Works as a hydrating base
Diminishes fine lines
Paraben, sulfate and phthalate-free
Vegan and cruelty-free
Cons
Big things come in small packages is a saying that holds true for this product from e.l.f. The primer itself is light and makes your skin feel silky smooth, a perfect base for your foundation to stay on throughout the day. The e.l.f Mineral Infused face primer also helps in refining your complexion while smoothing out fine lines and wrinkles. Its featherweight silky formula creates a smooth foundation base and works really well on all skin types.
Pros
Lightweight
Infused with minerals
Creates a smooth base for makeup application for radiant skin
Winner of the Influenster Reviewers Choice Award in 2017
Cons
The packaging may be bigger in comparison to the quantity it contains
This primer from e.l.f Cosmetics may just be your secret weapon to achieve a flawless look. The e.l.f Blemish Control Face Primer offers a matte finish, leaving your face feeling soft and blemish-free. This allows a cleaner base for your foundation without it getting clogged in the pores. Now it is up to you, whether you choose to go with a minimalist look or go all glam, this primer is perfect for most skin types, especially acne prone skin. 
Pros
Perfect for daily use
Helps fight breakouts
Contains tea tree extracts, salicylic acid and vitamin E
Cons
Working in sunny weather with makeup on all day or a vacation out on a beach? We've got you covered! The e.l.f Beauty Shield SPF 50 Skin Shielding Primer is the only e.l.f Primer that comes with the SPF 50 Skin Shielding Formula. The high SPF formula offers sun protection, shielding your skin from the harmful UVA/UVB rays. It also is rich in antioxidants that help your skin fight against the environmental reactions while providing sun protection in day to day life. This tinted primer can act as a foundation too for the minimalist look. This primer with its high SPF is made for the woman who is constantly on-the-go! 
Pros
Lightweight base for foundation
Contains SPF 50 for sun protection
Reduces fine lines and wrinkles
Tinted 
Cons
Slightly thick consistency
The tint may be too dark for some. 
e.l.f Prep & Hydrate Balm as the name suggests is a water-based primer stick. This primer is extremely lightweight. Its skin hydrating ability makes it a very sought after product. It considerably improves skin texture, thus preparing your skin for makeup application. Having skin-loving ingredients like shea butter, cocoa, aloe and grape is an added advantage. The stick form is small and cute and can be your travel partner for all your adventures.
Pros
This primer comes in a sleek twist-up stick that is easy to use and carry
It dries up fast and is easy to use under heavy foundation
Paraben, sulfate and phthalate-free
Vegan and cruelty-free 
Cons
People sensitive to perfumes may find the scent of this balm overwhelming. 
This Poreless Putty Primer is squalane-infused. Applying this primer on top of your moisturizer helps offer an even base to apply your makeup. It locks in moisture due to the addition of squalane and hides the imperfections when applied prior to makeup giving it a day-long-lasting ability. The e.l.f Putty Primer works well on all skin types.
Pros
It locks in moisture keeping your skin hydrated
Easy to apply
Paraben, sulfate and phthalate-free
Vegan and cruelty-free
Cons
[ Read – e.l.f. Poreless Putty Primer Reviews ]
Having won the 2014 Life & Style Best of Beauty Award, the e.l.f Poreless Face Primer is a restorative base and gives your face a baby-soft-finish, filling in large pores and other imperfections. This face primer is infused with tea tree oil and vitamins A and E which are perfect for acne prone or dry skin. This poreless primer product is cruelty-free and 100% vegan. 
Pros
Fills in pores and lines.
Infused with nourishing, skin-loving ingredients.
Creates a silky smooth base. 
Cons
Some may find the smell unpleasant. 
The e.l.f Oil Control Primer Mist is an amazing primer for daily use giving your skin a refreshed feel after every use. This primer is water-based and reduces excess oil with the help of purified water, cucumber, vitamin A and E infused primer mist. Its water-based formula is great for your skin texture and this mist prepares your skin, letting your makeup glide on while making it last long. 
Pros
Instantly mattifies
Improves skin texture and preps for makeup
Lasts long 
Cons
May make your face look shiny 
The e.l.f HD Mattifying Balm is virtually weightless and offers a matte finish to your face. This provides a perfect base for your makeup routine. It prevents cakey texture from developing on your skin while controlling oil too. This balm comes in a compact case with a mirror. Apply this balm with the help of the sponge provided in your T-zone or the oiliest zones of your face to give it the flawless matte look you have always wanted. 
Pros
Weightless matte finish
Contains vitamin E, jojoba, almond and grape extracts
Helps skin stay moist and conditioned
Cons
Applicator sponge may deteriorate a few uses. 
The e.l.f Cosmetics Illuminating Face Primer is the perfect makeup base for all skin types to give skin a radiant glow. This clear primer helps in brightening skin, giving it a smooth finish that is perfect for liquid foundation. It blurs fine lines and illuminates your skin while covering any imperfections. It is one of the best primers for dry skin providing an ideal canvas for your foundation and concealer.
Pros
Lightweight and easy to apply
Gives skin a glow making it look healthy
Paraben, sulfate and phthalate-free
Vegan and cruelty-free
Cons
This primer has a little shimmer effect that may not be preferable to some.
Tired of using creamy and pasty primers that make your skin feel clogged and heavy? This primer from e.l.f Cosmetics comes in a gel texture that has the ability to hold on to makeup like glue, giving your skin the long-lasting look that you have always wanted! e.l.f Jelly Pop Dew Primer is power-packed with ingredients such as hyaluronic acid and niacinamide, along with antioxidants giving your skin all the nourishment it needs to get you through the day!
Pros
Light on skin owing to its gel consistency
Holds onto makeup well, giving your skin the dewy look
Comes in a convenient smaller pack that is easy to travel with
Contains hyaluronic acid and niacinamide that nourish the skin 
Cons
Price is slightly higher than other e.l.f primers. 
e.l.f Cosmetics offers such a wide variety of primers to choose from making it much more difficult to figure out the best one to suit your needs. The following points could make your life easier.
Which e.l.f Primer Should You Choose To Get The Flawless Look You Have Been Craving For – A Buying Guide
It is essential that you know your skin type before you purchase any of the primers mentioned here as each one of them is made to suit a specific skin type. This makes it easier to narrow down the primer best suited for you.
e.l.f primers are vegan and cruelty-free which means that no animals were harmed and tested upon while making these products.
e.l.f primers are budget-friendly as compared to many other leading brands without compromising on the quality of the products.
Until a couple of years ago, many of us were not aware of what primers do and how they are useful. With the wide range of primers that e.l.f has to offer, it is easy to choose the best e.l.f primer for your skin. Their product line has primers for 5 main categories of skin types that are dry, oily, a combination, mature and acne-prone skin. We hope that this post helped you choose the product that suits you best!
Frequently Asked Questions
Is e.l.f primer good for your skin?
e.l.f primers are made without phthalates, nonylphenol ethoxylates, parabens, hydroquinone, triclosan and triclocarban. They contain added vitamins to boost your complexion.
Which e.l.f. primer works best for mature skin?
The Hydrating Face Primer from e.l.f. nourishes dry and mature skin and helps makeup stay put all day long.
Does e.l.f Primer have SPF?
The e.l.f Beauty Shield SPF 50 Skin Shielding Primer, Universal Tint does offer SPF 50.
Is e.l.f primer non-comedogenic?
e.l.f. Blemish Control Face Primer, Matte finish is one of the best non-comedogenic primers in the current market.
Is e.l.f Primer good for oily skin?
The e.l.f HD Mattifying Balm is one of the best primers for oily skin.
Can one use e.l.f primer on the eyes?
e.l.f has a separate range of primers to use on your eyelids as using face primers so close to your eyes may cause sensitivity.
Does e.l.f Poreless Primer cause acne?
No, the e.l.f Poreless Primer doesn't cause acne.
Why does e.l.f have the most popular makeup primer in the U.S?
e.l.f has a huge range of products that are vegan and animal-cruelty free while also being pocket friendly. This makes them one of the biggest primer brands in the USA
Recommended Articles
The following two tabs change content below.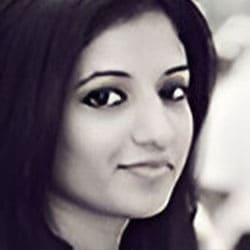 Chaitra is an extremely passionate writer and storyteller. She has a triple main Bachelor's degree in Journalism, Communicative English, and Economics and a Master's degree in Journalism and Mass Communication. She has more than three years of experience in content writing and editing and specializes in beauty, fashion, and lifestyle genres. Her background in journalism helps her guide her team in churning out fine content for the readers. When she's not editing or juggling tasks at work, she likes to daydream and stalk doggos on Instagram.