13 Best 4D Mascaras You Must Try In 2021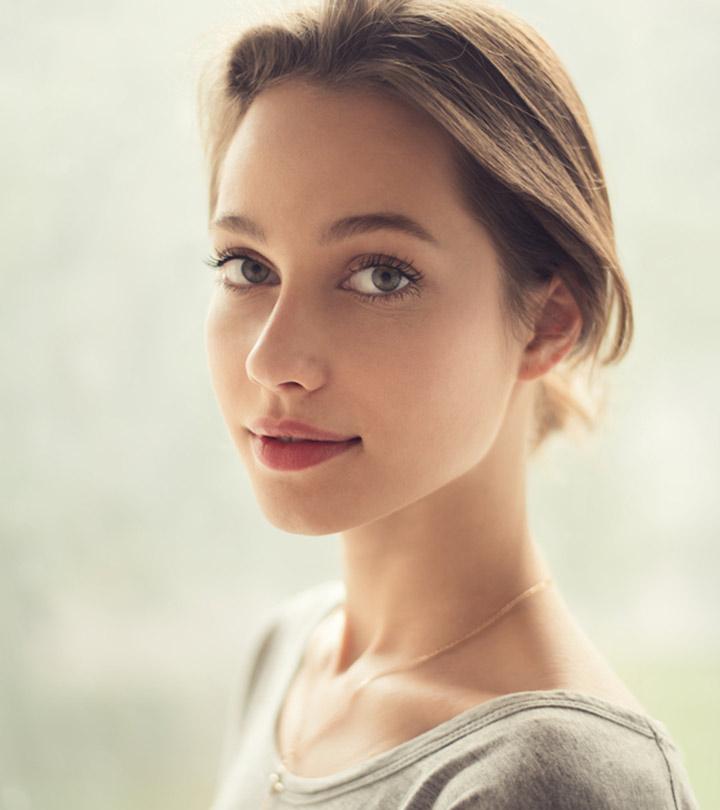 Are you disappointed with every mascara that you have tried because of the lack of impact on your eyelashes? If you have short, scanty, and barely visible eyelashes you must start exploring the world of 4D eyelashes as soon as possible. A very popular form of mascara in the market right now is the 4D lashes and these have taken the market by storm.
Infused with actual fibers in the formula, 4D eyelash mascaras are revolutionary and a marvel of the makeup world. 4D silk fiber eyelash mascaras will change how you feel about your eyelashes and once you start using them you will never go back. Let's jump right into our curated list of the 13 best 4D mascaras you must try in 2021!
Top 13 Best 4D Mascaras That Are Brilliant For Your Eyelashes In 2021
The Tetyana Naturals 4D Silk Fiber Eyelash Mascara makes your eyelashes look long and thick instantly. If you always wanted eyelashes that would stand out you should try this 4D mascara out. Most mascaras end up leaving spidery marks on the face with flakes falling off during application as well as throughout the day. With this 4D fiber silk mascara, you no longer have to suffer through that and instead, you can enjoy rich, stunning, and dark lashes. The mascara has an advanced thickening formula that makes your eyelashes look softer and fuller. Whether you have sensitive skin or you wear contact lenses you can still enjoy the benefits of this non-toxic mascara. Use this feathery and silky mascara and watch your eyelashes be lifted, defined, and flawlessly coated with this game-changer.
Pros
Waterproof
Flake and smudge-fee
Lasts from morning to night.
Highly pigmented for deep color.
Cons
This mascara may be very hard to take off.
The AsaVea 4D Silk Fiber Eyelash Mascara gives you instant results from the first coat onwards itself. This 4D fiber mascara is extremely pigmented and creates gorgeously bold and dramatic eyelashes that bring attention to your eyes and complete as well as complement the rest of your makeup. While most mascaras start looking dull by the end of the day this 4D silk fiber eyelash mascara can sustain an entire day of humid or dry weather climate including sweat, rain, and tears as well. Your eyelashes will stay long all day and they will also be free from flaky spots that end up being visible right below the eyes. The creamy and smooth texture of the mascara helps your eyelashes look rich and well taken care of with gentle ingredients safe for all skin types and contact lenses.
Pros
Hypoallergenic
Buildable formula
Smudge, flake-free
Long-lasting formula
Easy to apply and remove
Cons
This mascara may not be waterproof enough for swimming.
The ZDU 4D Silk Fiber Eyelash Mascara can make your eyelashes look longer and sharper with a single stroke. This easy-to-wear 4D mascara gives a very neat finish and even makes drawing delicately thin lines possible. Even if you have long outdoor days planned this 4D silk fiber mascara will remain fresh and neat all day. The formula of the mascara is oil-free which means it can resist cold water, sweat and result in very clean makeup. For a charming look, use this fiber mascara which is very easy to apply even if you are a first time user. It can come off with any makeup remover and does not need a special solution for a clean 'after-makeup face'.
Pros
Easy to remove.
Smooth and Flake-free
Gentle and safe formula
Deeply pigmented with rich color
Ideal for all occasions and weather
Cons
The mascara may not be extremely waterproof.
The Votala Volume Long Mascara is a 4D silk fiber eyelash mascara that provides you with instant length and volume on your eyelashes. The mascara is made using non-toxic ingredients that are safe for the eyes and protects them from any type of irritation. The mascara is also very easy to remove and all you need to do is wash it off with warm water or any regular makeup remover without looking like a raccoon later. After the use of this epic 4D mascara, you will forget what spidery lashes look like and you will embrace dark and stunning eyelashes that almost look like you are wearing fake eyelashes on your eyes. Enjoy smooth application with each stroke and build as much volume as you want!
Pros
Rich color
Buildable volume.
Safe for sensitive eyes and skin.
Ideal for daily wear as well as for special occasions.
Cons
The mascara may not be completely waterproof.
If you are looking for a mascara that gives you lush, long, and dark eyelashes, The St. Mege 4D Silk Fiber Lash Mascara is your answer. Amplify your look with this silk fiber mascara and finish your makeup with a fabulous stroke of this lengthening mascara. Maximum length and volume are instant with this deeply pigmented mascara formula. Suitable for all weather conditions, this 4D mascara is smudge-proof and waterproof too. You can now wear mascara to the gym too without the fear of ending up with black streaks on your cheeks. Once applied in the morning you do not need to reapply this mascara which also comes with a separate fiber formula in the same pack.
Pros
Long-lasting formula
Non-toxic and hypoallergenic
Instant results with the first stroke
Water-resistant and smudge-proof
Cons
This mascara may not be cruelty-free.
If you have tried fake lashes and find them uncomfortable but still wish to sport lush, dark, and voluminous lashes like falsies, try The Bestidy 4D Silk Fiber Mascara. This mascara with fibers makes your eyelashes long and thick instantly. Boost the ay your eyelashes feel with each stroke of mascara and look gorgeous in all weather conditions, even in the rain! This fiber mascara is easy to use and portable as it comes in a small round bottle that can be carried around easily. Your eyes will also be protected with the natural formula and the silky smooth texture will make sure the rest of your makeup looks fabulous too.
Pros
Long-lasting formula
Waterproof and smudge-proof
Easy to remove with warm water.
Extends each eyelash evenly and smoothly.
Cons
The mascara may have a strong chemical smell.
The VieBeauti ULTIMATE 4D Silk Fiber Lash Mascara gives length and volume to your eyelashes instantly. It is not possible to wear false eyelashes for every event and regular mascaras don't give the kind of results that this fiber mascara does. The formula is creamy, rich and gives a glamorous makeover to your eyelashes within seconds. Achieve 4D power on your eyelashes with this easy to apply 4D mascara that is effortless to put on, even if you are applying it for the first time. The wand is upgraded making your morning routine breezy and fuss-free and your makeup removal mess-free. Be in control of the volume and length you desire and brace yourself to be the center of attention.
Pros
Waterproof and smudge-proof
Made using beeswax and jojoba oil.
Gentle and hypoallergenic formula.
Cons
The mascara may clump after drying.
The Ariella 4D Silk Fiber Lash Mascara is a luxurious 4D mascara that makes your eyelashes look bold, long, thick, and dark. Feel glamorous after a single stroke and be prepared for double takes and praises as you head out. This fiber eyelash mascara can be glamorous enough for parties and events but can also be soft and subtle for office wear. This is where the buildable formula helps so you can control how much oomph you want to add to your makeup look. This epic 4D mascara is waterproof and smudge-proof which means you can even participate in sporting events and look like a doll. Contact lenses may have kept you away from mascara before but feel safe to apply this hypoallergenic mascara even if you suffer from sensitive skin and eyes.
Pros
Can last all day long without the need to re-apply.
Includes an upgraded wand for ease of application.
Can be easily cleaned with a wet cloth and mild detergent.
Cons
The mascara may be too thick and may weigh lashes down.
The KASI Beaty 4D Fiber Lash Mascara is for women who like their eyelashes to be bold and do all the talking. Achieve dramatic volume with a single stroke of the mascara wand and create eyelashes that are bigger, darker, longer, and make your eyes look fascinating. The exclusive formula is infused with beeswax and you can build up the mascara to-go from office wear to full-blown stage makeup. This top-rated mascara stays on your face all-day long and yet is easy to remove when you want to without messing up your face or demanding the need for a special makeup remover. Look irresistible with your new mascara and bat your eyelashes confidently every time you want to be dramatic.
Pros
Clump-free
Easy to remove with warm water
Suitable for people who wear contact lenses.
Cons
The mascara formula may be too thick and clumpy.
The Vantika Natural Volume Curl Mascara is a fabulous 4D mascara that gives you volume and length without forming any globs. The special application brush that is included with the mascara bottle thickens lashes smoothly and evenly, almost 2 times more than their original texture. This epic 4D mascara does not melt even at high temperatures and has passed several lab tests for the same. The application brush is conical in shape and is also made using fiber which results in sculpted length to each strand of your eyelash. As a result of this, your eyelashes look dramatic and sky-high and open up like a full fan. The brush has two sides that include a lash loading one and a combing side which makes sure volume is distributed evenly root to tip.
Pros
Lightweight
Clump, flake-free
Safe for lens wearers
Can last from morning to evening, no re-application required
Cons
The mascara may not be suitable for sensitive eyes.
The Younique Moodstruck Epic 4D One-Step Fiber Mascara comes in a 7ml bottle which is an ideal size. The mascara is easy to apply and all you have to do is wiggle the mascara wand at the base of your eyelashes, roll the brush in the upward direction to the tips of your eyelashes, and repeat until you are satisfied with the length and volume. The brush is specially engineered and features 2 sides, one rounded and one flat for maximum impact. The formula of the mascara is infused with interlocking Y-shaped fibers in nylon that deliver optimum volume and length to the lashes with a substantial lift to the eyes. The eyelashes look fully charged and way better than wearing false eyelashes without all the hassle that comes with it.
Pros
Flake-free
Buildable volume
Suitable for sensitive skin and eyes
Cons
The mascara may be very clumpy.
The Toullgo Gentle 4D Fiber Lash Mascara is a deeply pigmented fiber mascara that gives your eyelashes a dramatic lift even with a single stroke of application. Get longer and thicker lashes that are bold and dark and bring out the natural beauty of your eyes. Look glamorous in the rain or even when you are crying or sweating and never compromise on the volume in your eyelashes. The natural ingredients in the eyelashes do not irritate your eyes and you can wear it along with your contact lenses as well. Wash it off easily with warm water at the end of the day without too much fuss around cleaning your makeup.
Pros
Waterproof
Made using non-toxic and natural ingredients.
The long-lasting formula offers a fresh look all day long.
Cons
The mascara may not be smudge-proof.
The Free Bath 4D Master Mascara is a 4D mascara infused with natural formula so that the mascara is gentle on your eyelashes and your eyes. The smooth formula lets the mascara glide on effortlessly without leaving any clumps on the eyelashes or flakes on your skin throughout the day. This 4D silk fiber mascara has a long-lasting formula so you look great irrespective of the temperature conditions. The fibers included in this mascara are flexible and natural, hence gentle on the eyelashes. Formulated with soft and elastic fibers, your eyelashes look stylish and full after applying this 4D mascara. The main feature of this mascara though is the adjustable head of the applicator brush that can also be used on your eyebrows. The brush has an adjustable head that can be turned in multiple angles so that you can select the setting that works best for you while applying the mascara.
Pros
Waterproof
Buildable volume
Safe and gentle formula.
Flake-free with a smooth texture.
Cons
The product may dry out too fast.
Confused about how to choose a 4D mascara? Here is a buying guide for the best 4D mascaras that will help you make the right choice.
Buying Guide For Best 4D Mascaras
Deciding on a new 4D mascara may not be as simple as it seems. With new technology, green ingredients, and wand styles flooding the market it is easy to be spoilt for choice. Let us help you decide based on the things that matter in 4D mascaras.
How To Choose 4D Mascara
Before buying a 4D mascara and getting stuck with it, look for the following features:
Design:
4D mascaras are distinguished based on their design and construction. The pigmentation, durability, and formulation are things to consider in addition to how easy it is to remove the mascara. Fiber lash mascaras must feature deep and excellent pigmentation so that the impact is bold. A compact and easy-to-carry design is a win-win.
Formula Quality:
The quality of the formula used to make the mascara can decide a couple of things including for how many hours will your lashes look bold, voluminous, and long. The mascara should be water-resistant, cream shadow resistant, and smudge-free for a hassle-free makeup look.
Safety:
Eye makeup has to be extremely safe if nothing at all. Eyes are very sensitive and no form of harmful or toxic chemicals must be near them. A fiber lash mascara that doesn't irritate, is hypoallergenic, compatible with contact lenses, and toxin-free will always go a long way.
Ease Of Use:
Mascara is one of the last things you apply on your face before heading out, which means you will often be in a rush and have a face full of makeup already. The ease of use of the mascara wand is very important. If the wand is not user-friendly, it doesn't matter how amazing the formula is.
How Does 4D Mascara Work?
4D lash fiber mascaras attach synthetic fibers to the tips of your eyelashes making them look longer, bolder, and full of volume. What you get are eyelashes that look denser than they would with regular mascara formulas.
How Should You Apply 4D Mascara?
Follow these steps to get the most out of your 4D mascara:
Dip the mascara wand into the tube and ensure the gel and fibers present in the mascara formula get combined and attach on the wand.
Scrape away excess product at the mouth of the tube before you start applying mascara to your eyelashes.
Wiggle the mascara brush from left to right at the bottom of your eyelashes and slowly roll the wand towards the tip in an upward fashion.
Repeat steps 1 to 3 until you are happy with the result.
A good mascara can make or break your final look. You may use the best of products on your face but if the mascara is not right all your efforts can go down the drain. To achieve long, bold, and double-take worthy eyelashes, you need a perfect 4D mascara that is of supreme quality and formula. A safe 4D mascara is one that doesn't irritate your eyes and skin and can be applied without any fear of danger to you. With the help of our list of featured products and a buying guide to show you the right direction, you will be able to make the final bold choice and get the best 4D mascara for yourself.
Frequently Asked Questions
Is 4D mascara safe?
Mascaras that are made using natural ingredients and rayon are safe for the eyes and can be applied close to them.
Is 4D mascara vegan?
All 4D mascaras may not be vegan so check the ingredients before you make an expensive purchase.
Is 4D mascara cruelty-free?
All 4D mascaras may not be cruelty-free. Look for the certificate of cruelty-free on the box before you buy a 4D mascara.
Is 4D mascara waterproof?
4D mascara may or may not be waterproof based on the brand and ingredients they use to make the mascara.
How long does 4D mascara last?
Some 4D mascaras can last for more than 2 hours but it is not advisable to wear any type of mascara for so long as it may harm your eyes and eyelashes.