5 Best Le Labo Scents In 2021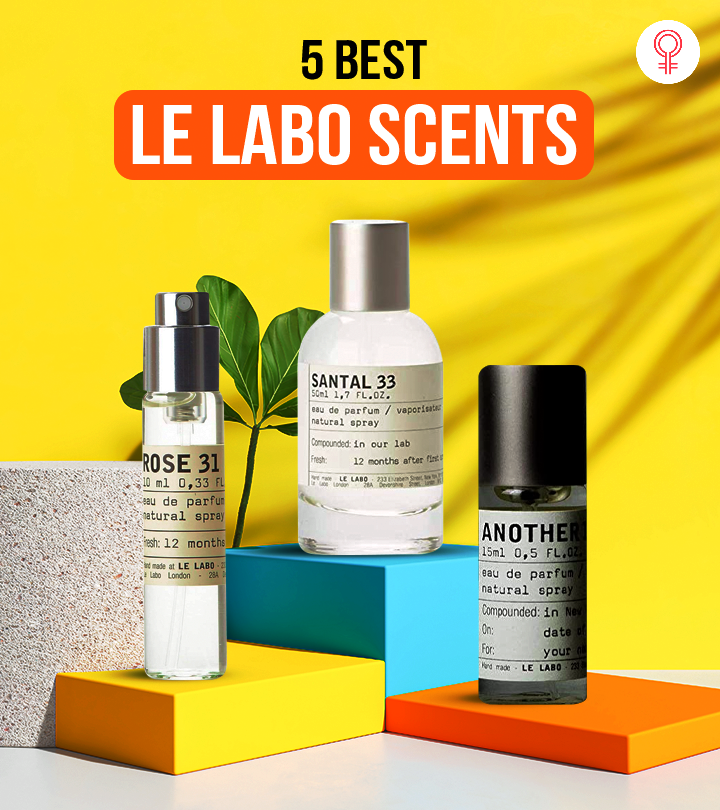 When it comes to perfumes, luxury and sophistication are what everyone looks for. And Le Labo is synonymous with these attributes. This brand uses natural ingredients to create fragrances that exceed all expectations and stand neck-to-neck with the most high-end brands. Their delicate and intriguing notes became the cult favorite over the years. The Le Labo fragrances are cruelty-free, vegan, and clean, which leave you craving for more. In this article, we have compiled the top 6 Le Labo perfumes that bewitch your senses. Scroll down below to know more.
Best 5 Le Labo Scents In 2021
The Le Labo The Noir 29 is a sensual fragrance launched in 2015. It is designed as an ode to sophisticated black tea. This luxurious scent is blended with the fresh and fruity aroma of figs and bay leaves. It also contains the rich leafy notes of dry hay and tobacco. This product finishes with the woody-musky aroma of cedarwood and vetiver that lends it an intense yet subtle feel.
The Le Labo Santal 33 celebrates the spirit of the American West, which is all about personal freedom. It is an exotic combination of spicy, woody, and musky notes. This fragrance is infused with the rich accords of amrbox, cardamom, iris, and violet. It features the heart notes of the classic musk – leather and smoking wood alloy. The scent leaves a sensual aroma on your skin that lingers all day.
The Le Labo Rose 31 was launched in 2006 by Daphne Bugey. It is infused with the alluring blend of Centifolia rose and warm and spicy accords of cedar, vetiver, musks. The subtle hint of amber contributes to its addictive fragrance. This product also contains the sensual notes of Gaïac wood and cistus that impart a mysterious spicy, bitter aroma.
Imagine the first rain of the monsoon after a long dry spell! The drops hitting the ground and leaving a sandy petrichor – this is what the Le Labo Baie 19 is all about. It uplifts your mood and captivates your senses. This refreshing aroma is created by dry juniper berry, patchouli, and green leaves.
The Le Labo Another 13 is a commissioned fragrance by Jefferson Hack for AnOther Magazine. This one-of-a-kind mesmerizing scent was launched in 2010. It is a blend of the synthetic animal musk of ambroxan with moss, jasmine, and ambrette seeds. This perfume features a few layering notes that range from minty to woody.
Le Labo fragrances give you the chance to try out the best natural aromas in a bottle. These are not only great for social occasions but can also be worn daily. We recommend the popular Le Labo Santal 33 for an overall enthralling scent that you can wear day in or day out.
Recommended Articles