9 Best Neroli Perfumes For A More Fragrant You In 2023!
An eclectic range of fragrances to suit various occasions, moods, and fancies.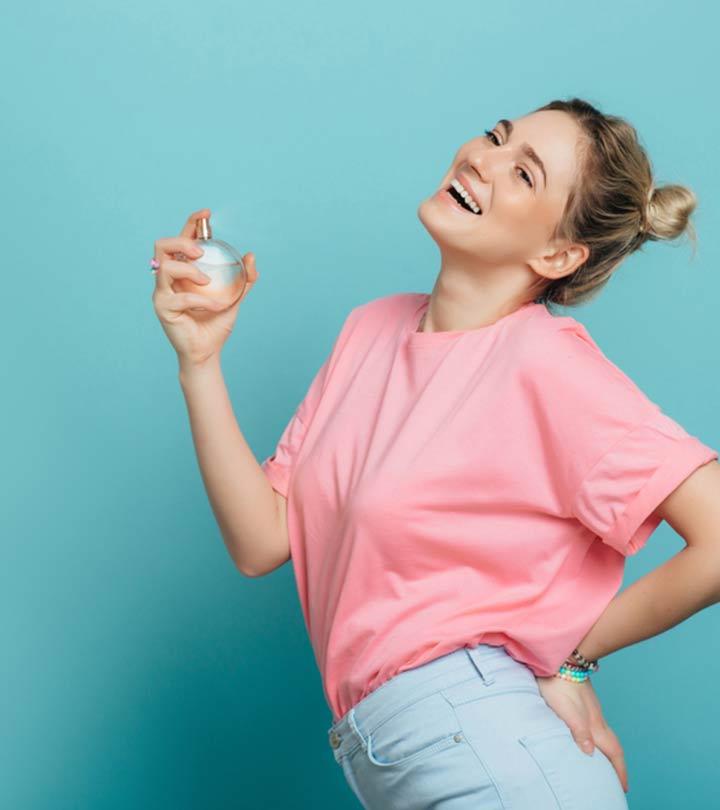 If you haven't found soft and everyday fragrances to complete your outfit, you must try the best Neroli perfume. While many of us like head-turning fragrances for people to remember us by, with the onset of summer, we prefer delicate and sweeter scents that are heartwarming. Neroli perfumes are one of those scents that embrace your personality like magic. They are infused with neroli essential oil, a sheer reminiscence of floral bouquets basking under the soft and cozy spring sun.
During the 17th century, Neroli perfume was first used by the princess of Nerola in Italy. It was used to scent her bathwater, and later, it became so popular that it was named after its home and the founder. The soft and sweet smell of Neroli makes you feel beautifully feminine, whipping off your date's senses in an instant. Neroli is a blending scent that blends effortlessly with other floral notes to become fresh fragrances that feel like the summer season in a spritz. With so many of them available, it gets quite overwhelming to choose the one for you. To help you in this, we have listed the 9 best Neroli perfumes for you. Scroll down to find your signature scent.
What Is Neroli?
Neroli is an essential oil extracted from the white blossoms of the bitter orange tree through steam distillation. Sounds tedious and complicated, doesn't it? But it's a true case of love's labor, as there's nothing to beat that fragrant oils won't when it comes to perfumes. Produced mainly in Tunisia and Morocco, the fragrance is citrusy and crisp, with a heady floral scent.
Sweet and honeyed with a slight metallic tang that blends beautifully with any other citrus oil, white flowers, and spicy herbs, neroli is a familiar and much-loved ingredient in statement-making unisex colognes. Want an interesting tidbit? It is also used as an added flavor in the Italian soft drink Chinotto.
Try The 9 Best-Smelling Neroli Perfumes Of 2023 Now!
Get transported to the natural beauty and lifestyle of the South of France with this irresistible fragrance that has a lovely neroli scent blended perfectly with the essence of white orchids from Madagascar. Heart notes of peach and fruity notes of citrus complete the fragrance for a scent that can be best described as a luscious bouquet. Just a few sprays of this delicate perfume on your pulse points is all you need to feel and smell like the start of spring. This classic perfume is a popular favorite amongst young reviewers on online forums who are looking for a scent that lingers all day long.
Pros
Long-lasting scent
Fruity, floral fragrance
Ideal for gifting
Ideal for daytime use
Cons
Some might find the scent of this perfume a bit strong.
Start your day on a fresh note with this light and inviting scent that uses the peaceful powers of Neroli flowers to uplift and balance your mood. This heart-warming scent has top notes of cheerful orange flowers, heart notes of petitgrain and orange blossom, and base notes of dark, warm cedarwood. The perfect pick-me-up with excellent longevity for the fun-loving young woman, this tranquil and elegant fragrance is a popular favorite for its radiant and delightful scent. For more information about the product, click this video that details a perfume tester's experience with this dynamic scent.
Pros
Crafted from 85% natural ingredients
Light and refreshing scent
Long-lasting fragrance
Free of parabens
Cons
Some might find the consistency of this perfume a bit thin.
Envelop yourself in the refreshing, aromatic fragrance of this clean neroli perfume that combines the scent of orange blossom, coconut nectar, and sandalwood to create a delicate fragrance that lingers throughout the day. Equal parts cheerful and peaceful, this daytime wear is ideal for the confident, positive young woman who approaches her day with a spring in her step. And there's more! This enchanting fragrance has clean, distinctive notes with just the right amount of muskiness to transport you seamlessly between day and night. Check this video to learn more about this fresh perfume from a reviewer's experience with it.
Pros
Fruity, floral fragrance with a hint of musk
Suitable for both daytime and nighttime use
Refreshing, clean scent
Ideal for travel
Cons
Some might find that the scent of this perfume does not last very long.
This spontaneous and joyful Neroli perfume smells just like summer in a bottle! Created by master perfumer Thierry Wasser, this fragrance draws inspiration from every aspect of a bitter orange tree, from its fruits, flowers, and twigs, to its gorgeous leaves. Fresh and citrusy, this unisex perfume is refreshing and delicate without being overpowering and is ideal for the young woman looking for a companion on a hot summer day. With this beautiful perfume, a little goes a long way! Some reviews on online forums have suggested spraying a few drops of this perfume on the pulse points without overdoing it. The compliments are sure to roll in!
Pros
Fresh, citrusy fragrance
Ideal for summer months
Suitable for both men and women
Long-lasting scent
Cons
Some might find the scent of this perfume a bit too sweet.
If you're looking for a delicate, feminine scent but want to avoid a traditional perfume containing alcohol, try this elegant neroli musk perfume. This convenient and easy-to-use roll-on style perfume is perfect for throwing into your handbag for quick touch-ups throughout your day. This refreshing vegan neroli perfume has neroli, Himalayan blue pine, and amber resin, with a hint of cashmere musk and Indian cedar. This sweet fragrance is ideal for the busy, professional young woman who is always on the go.
Pros
Made with pure perfume and essential oils
Contains no alcohol and harsh preservatives
Free of parabens, phthalates, and sulfates
Vegan and cruelty-free
Cons
Some might find the scent of this neroli perfume a bit overpowering.
Get instantly transported to the crisp breeze, lush foliage, and crystal clear water of the Italian Riviera with this Neroli fragrance which promises an unmatched sensory experience. Featuring refreshing floral notes, crisp citrus oils, and amber undertones, this perfume from the celebrity-endorsed brand Tom Ford is equal parts vibrant, sparkling, and transportive. Many reviewers have mentioned that the perfume is ideal for use during the warmer months. This classy and energizing scent is sure to become a vacation staple for those deliciously lazy, sunny afternoons with champagne by the beach.
Pros
Crisp and clean floral fragrance
Ideal for use in the summer months
Suitable for both men and women
Ideal for travel
Cons
Some might find that the scent of this perfume does not last very long.
Here's the perfect Neroli perfume for the modern, sophisticated, and fun young woman brimming with youth and self-confidence. This unique fragrance has green top notes of basil, and a fresh floral heart of neroli, with an earthy base of white musk and vetiver. Stunning in its simplicity, add a few sprays of this playful and floral composition to your outfit, and you'll be thanking us later for the fresh and sensual element it adds to your overall persona. Ethically conscious consumers love this product as it is not tested on animals for efficacy. Take a look at this video that details a reviewer's experience with the product for more information.
Pros
Unique blend of basil and neroli
Long-lasting
Fresh and clean scent
Unisex fragrance
Designed for daily use
Cons
Some might find the scent of this perfume a bit light for evening use.
If you're looking for the perfect gift for the special woman in your life, be it your mother, sister, or best friend, you're in the right place. Inspired by the natural essence of the neroli blossom, this fresh, floral fragrance from celebrity favorite Issey Miyake's collection is a delicate balance between flowers illuminated by the gorgeous spring sunshine and a deep and rich musky trail. With hints of jasmine and hyacinth, this sunny Neroli jasmine perfume is ideal for a lazy Sunday afternoon in the sun or that boozy brunch date with your girlfriends.
Pros
Delicate fragrance that lasts all day
Ideal for casual use
Suitable for all skin types
Perfect for gifting
Cons
Some might find the consistency of this perfume a bit thin.
Here's a light and fruity fragrance that hits all the right notes when it comes to a perfume with neroli that is both delicately feminine with just a bit of spice. This soothing perfume opens with beautiful top notes of pink pepper and citrusy spice with a touch of patchouli for a garden of floral scents. This summer fragrance will take you seamlessly from your early morning breakfast meeting to your casual brunch appointment, all the way through your evening cocktails, with just the right amount of grace and charm.
Pros
Light and fruity fragrance
Ideal for warmer weather
Suitable for all-day wear
Ideal for travel
Cons
Some might find the scent of this perfume a bit light for the winter months.
*The prices provided in this article are based on the latest available information. However, they may vary due to changes in pricing by the seller and/or promotional offers.
Now that we've had a look at our pick of the 9 best neroli perfumes in 2023, let us look at some things to consider when picking your new floral signature scent.
How To Choose The Best Neroli Perfume
Personal style
When it comes to a statement-making Neroli perfume, it is best to pick a fragrance that hits all the right notes without overpowering your senses. If your style is more feminine and chic, a Neroli perfume with floral and fruity fragrance notes will showcase your style with class. Like a bit of spice in your life? Pick a Neroli perfume with musky undertones for the perfect balance between fun and mystery.
Ingredient list
If you want to envelop yourself in a genuine, high-quality neroli perfume that is extracted from the delicate blossoms of the bitter orange tree, make sure to pick a fragrance that has neroli essential oil as the primary ingredient. Avoid perfumes that use industrial chemicals to replicate the scent of neroli, as you'll end up with an inferior product that will neglect to satisfy your senses.
Why Trust StyleCraze?
Srijita De specializes in beauty, fashion, and lifestyle niches. She holds experience in working across different types of professional content and editing. She enjoys trying new products and suggesting the best ones to her readers. This article can help you narrow down some of the best Neroli perfumes for your next purchase. With detailed descriptions and each product's pros and cons, your job to find the best is made easy.
Frequently Asked Questions
What does neroli smell like in a perfume?
Neroli has a light, honeyed floral fragrance with a hint of citrus that makes it easy to blend well with various flower oils and fruity elements. It has just the right amount of metallic undertones with spicy facets to make it the perfect fragrance for any occasion.
What is the difference between neroli and orange blossom?
Both neroli and orange blossom are extracted from the flowers of the bitter orange tree. The difference between how they smell is due to the method of extraction used – neroli is steam distilled whereas orange blossom oil is extracted with the use of solvents. Generally, orange blossom has a scent which is sweeter, warmer, and more floral than that of neroli.
Is neroli a feminine scent or a masculine scent?
Neroli is a unisex scent where sweet and soft fragrances like a full-blown bouquet are for women and floral notes for men.
What is the difference between neroli and bergamot?
Bergamot is extracted by cold pressing the peel of bergamot orange and has a distinctively spicy floral fragrance. On the other hand, neroli is extracted from the white flowers of the orange tree and has a sweet floral honey fragrance.
Is neroli a top or middle note?
Neroli comes under the category of essential oils of the top note.