10 Best Tom Ford Perfumes For Women That Are Very Popular – 2022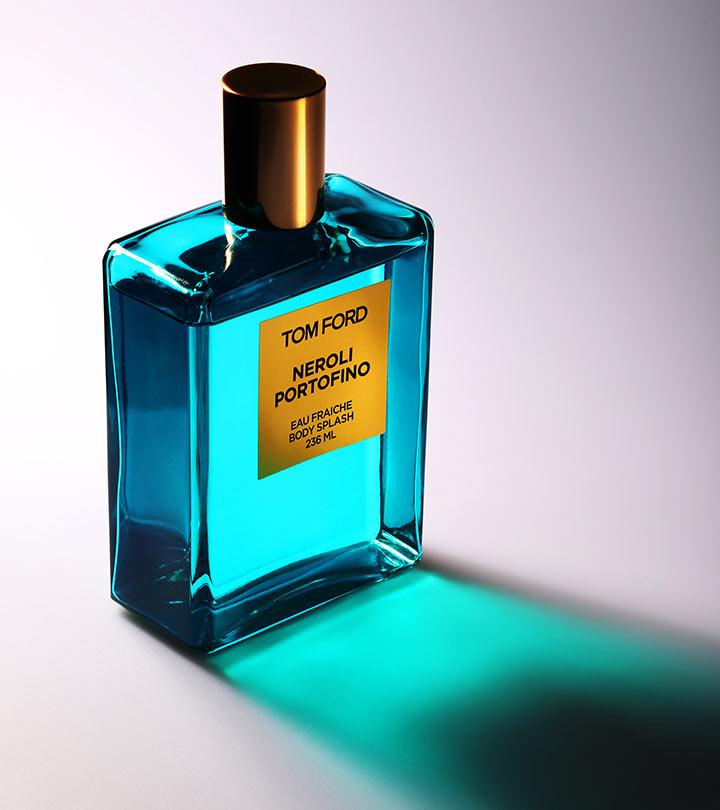 Tom Ford, the American fashion designer, has launched the brand's first perfume under an alliance, and it became an immediate success. The brand offers more than 100 fragrance bases. The best-selling Tom Ford Perfumes truly reflect your mood and lift your spirits.
The fragrance keeps you cool and makes you feel unique. Tom Ford offers well-constructed fragrances that are captivating. The fragrances are made available with floral, fruity, woody, earthy, and spicy notes. These perfumes cast enchanting spells on the person around you. Hollywood celebrities of yesteryear favor the brand's sophisticated scents. Check out the best Tom Ford perfumes below in this article!
This black orchid Eau de Parfum embodies the true essence of the modern woman. The fragrance is oriental that is very curtsy, sexy and sensual. Oriental fragrances are base of sandalwood, chocolates, vanilla and incense so it's not very hard to fall in love with the scent of this perfume. If you like black orchids and spices aroma then you'll definitely love it to the core. The packaging is done in a classic black bottle which is extremely stylish and convenient. This is definitely among the best Tom Ford perfumes in the market. This video helps you know more about the product.
This Eau de Toilette from TOM FORD comes in a chic white bottle, which is very stylish. It has a floral fragrance and it's perfect for daytime as the fragrance is very pleasant. If you're someone who loves floral fruity scents then white patchouli from TOM FORD collection is definitely for you. The scent is soft, fresh, crisp, and clean and you'll love wearing it. The fragrance is very feminine despite the slight ocher and musk which makes it more appealing.
If you're a fan of citrus fragrances, then this Eau de Toilette is for you from TOM FORD perfume collection. The aroma is crispy and citrusy, specially made for men. It comes in a classy glass bottle which is really stylish and it will look great on the dressing table. The fragrance is a mix of citrus, ginger, grapefruit, and deep greens which smell very refreshing. It's great for gifting purpose too.
Floral fragrances never go out of trend. This sensual amber floral fragrance from Tom Ford is a heart warmer. While the top notes are as luscious as rum, honey, mandarin orange, and bergamot, the middle notes of jasmine, black orchid, orange blossom, magnolia are no less. In addition, the base notes of evergreen vanilla, sandalwood, suede, myrrh, balsam, and labdanum provide the perfume with a warmness. This scent is worth every penny to be worn any time of the day and comes in a cute dim purple bottle.
If you like an oriental and spicy fragrance, then this Noir Eau de Parfum is definitely for you. The fragrance is sensual, warm and sexy. If you like such fragrances then go for it. This will give more intense and longer lasting fragrance. It's amongst the best sellers of TOM FORD perfume collection because of the oriental fragrance which is known for tenderness, sensuality and depth.
[ Read: Musk Perfumes For Women ]
Grey vevtier perfume from TOM FORD is unisex perfume, thus it can be used by anyone. The scent is a mixture of salty and citrusy that is very sexy and sensual. The fragrance is long lasting and it stays for entire day and makes you fresh all day long. It features citruses, spices, valued wood and vetiver which make it even more worthy. The perfume is packed in an elegant packaging and it's not very heavy so you can carry it while travelling too.
This perfume from TOM FORD has a very nice fragrance which is spicy and sweet at the same time. The scent is similar to the blend of vanilla, chocolate, clove, cinnamon and spices… interesting, right? If you're a spice lover then you are going to enjoy this perfume as the fragrance is very pleasant and refreshing. The packaging is done in a neat bottle which is easy to carry and looks classy. This rummy, boozy scent perfume is perfect for those who prefer spices fragrances on them.
Woody and strong fragrances have a charm of their own. This oriental woody fragrance has the top notes of rosewood, cardamom, and Chinese pepper. The middle notes of oud wood, sandalwood, and vetiver steal the show literally, while the base notes are tonka bean, vanilla, and amber. This classic perfume also has hints of spice and a little sweetness from vanilla and amber. This classic blend is a perfume for both him and her.
This perfume from TOM FORD comes in an aqua colored plastic bottle which is travel friendly and chic at the same time. The fragrance is a mixture of fruity and floral which is sweet, crispy. The fragrance is long lasting and it stays for entire day which is commendable. It's a lovely scent especially for summers as the fragrance is neither too sweet nor woody. It will remind you of the salty sea breezes because of the refreshing and fresh scent.
Who says floral fragrances are only for females? I think you haven't tried the unisex Eau De Parfum Spray from TOM FORD which is a mixture of lavender palm. This floral scent perfume is for men and women both who love sensual, sexy fragrances. The tops notes are a blend of lavender, lemon and bergamot which means it's long lasting too. It's perfect for all occasions and you'll surely fall in love with the floral plus fruity fragrance.
*Subject to Availability
Why Trust StyleCraze?
Jyotsana Rao, the author, loves everything about makeup and believes in bringing the best of the best to you. She has extensively researched different fragrances and gone through various reviews online to curate this list of the best sophisticated Tom Ford perfumes in the market. This well-researched list consists of amazing perfumes containing a delectable range of floral, woody, and spicy fragrances that make them suitable for everyone!
Recommended Articles:
Best Summer Perfumes For Women
Best Perfumes For Women That Men Love
Best Victoria's Secret Perfumes For Women
Best Woody Perfumes For Women That Are Sultry And Seductive