11 Best Cruelty-Free Drugstore Mascaras Of 2021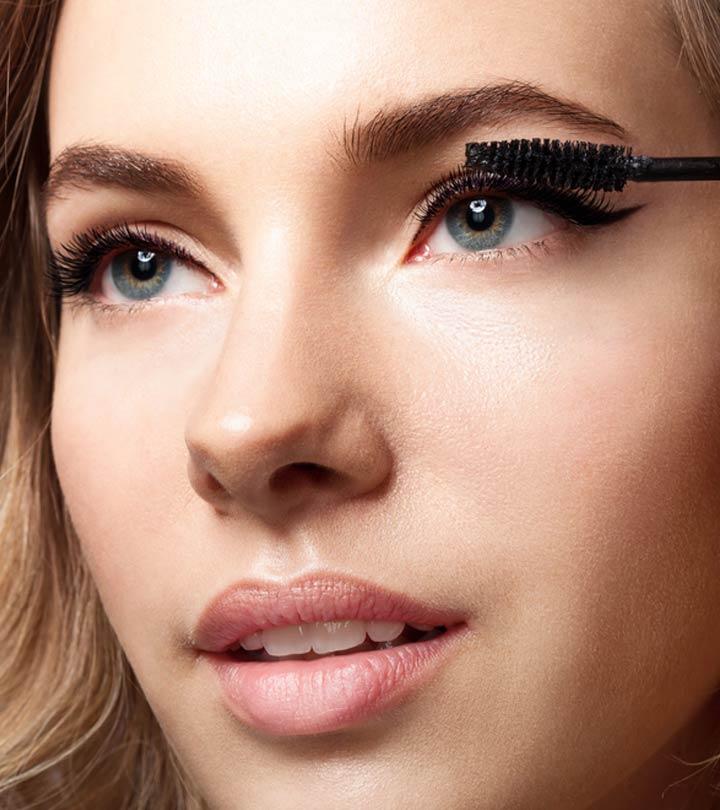 Finding makeup products that you can love and trust takes a while, and finding products that are not tested on animals is even harder. Throw in the need for cruelty-free drugstore mascara that has maximum impact and one may think it doesn't even exist. That would be a mistake though because we discovered that good cruelty-free mascaras have taken the market by storm.
Mascara is the absolute finishing touch in every make-up look and no one should have to compromise on quality or ethics. If animal testing was holding you back, you will be happy to know there are so many cruelty-free options to now choose from. Popular makeup brands are taking efforts and avoiding tests and experiments on helpless little creatures. Finding a fabulous mascara not tested on animals is a simple read away because we have compiled a list of 11 best cruelty-free mascaras, just for you!
11 Best Cruelty-Free Drugstore Mascaras
Drama comes easy with this volumizing mascara that can last for up to 24 hours without having the need to re-apply. This means the product can last longer even if you end up using it every day. While some mascaras look effective only after they are applied on false lashes, this defining mascara separates each lash hair making your eyes ready for the red carpet. The application brush is tapered and made of fibers that ensure there are no flakes. PETA also acknowledges the essence Cosmetics brand as being 100% cruelty-free.
Pros
Paraben and gluten-free
Fade and flake-free
Bold impact
Offers long-lasting wear
Cons
It may be clumpy if used more times than the recommended number of strokes.
This mascara gives you two products in one. Enjoy the benefits of a primer that comes along with the mascara. The primer, in a genius way, acts as a base that intensifies the mascara and also gives it an even surface to glide on. The mascara solution is so rich that you don't need a lash curler to create a dramatic curve and long length. The bristles of the mascara brush are designed to ensure no lash hair is left behind, in turn, giving the definition we all are constantly yearning for. The fact that this mascara cum lash primer is tested by dermatologists as well as ophthalmologists sets it apart.
Pros
Free from paraben and paraffin
Free from silicones and mineral oil
Free from synthetic fragrances
Cons
It may not be suitable for people with extremely sensitive skin and eyes.
Apart from being known for their extremely attractive and creative packaging, The Balm Cosmetics are never meager when it comes to quality and richness of their products. The same goes for this voluminous mascara. In the darkest shade of black, this mascara will not let you down. Teamed with an applicator that is curved, it makes application easy and shows results in the first stroke itself. This mascara is ideal if you are always in a rush and prefer to spend less time and strokes when applying your makeup.
Pros
Water-resistant formula
Smudge-proof
Talc and paraben-free product
Cons
It may be too heavy if overly applied.
It is very rare to find volumizing mascara that doesn't have a very thick brush. Not only does this mascara do wonders for volume and color, but at the same time it is equipped with an easy-to-use brush that is not too thick. A thinner brush makes the application of mascara effortless and allows the wearer to navigate it across their lashes, however thick or thin they may be. This ensures smooth and even presence of the product on the lashes, as a result of which it looks more natural. This mascara has a beautiful combination of natural oils, nylon fibers, and lots of vitamin E.
Pros
Flake-free
Buildable coverage
Smudge-proof
Cons
It may not last all day and may require a second stroke of application for an all-day event.
A mascara that claims you will be tear-free, this naturally-made mascara even comes in environment-friendly packaging. Mascara that doesn't smudge when you cry, yet can be easily washed with soapy water, this magical product can even help your lashes grow longer. Made with botanical ingredients, the solution of the mascara ensures no damage is done to your lashes during and even after application. The black color of the mascara is derived from nature and the product doesn't contain any dye. Boasting to be multipurpose, this mascara can be used as an eye liner and even as kohl on your waterline.
Pros
Non-GMO product
Hypoallergenic
100% natural and vegan
Non-toxic
Water-resistant
Paraben-free
Cons
Mascara solution is thick, if one is not careful, too much product may end up being applied.
Infused with coconut water, vitamin B, and extracts of kelp, this mascara is known for being waterproof. Free from petroleum this mascara has natural minerals and is equipped with a brush that is vegan too. Not only does this mascara provide volume, but it also helps the lashes grow longer. One of the most perfect mascaras for everyday use, it doesn't bleed even after a run with sweat coming down your face, and neither does it smudge in chlorine water or humidity. Seems like a good choice of mascara for active women who do not want to compromise on their glam factor!
Pros
Vegan mascara that contains natural minerals
Water-resistant
Free from paraben and silicones
Free from peanut oil and mineral oil
Cons
It may start flaking if too much product is applied at once.
This 4D mascara requires a single stroke to be applied on your lashes for an immediate beauty makeover. The waterproof formula guarantees no amount of swimming or crying will make your mascara run or burn your eyes. Equipped with high dimensional silk fibers, this promising mascara can make your lashes longer, thicker, and voluminous all at the same time. The velvety formula also ensures there is no fall back of any flakes or chunky pieces on your face. The only things that will stand out are your fluttery lashes, and your confidence.
Pros
Hypoallergenic
Highly-pigmented
Easy removal
Lasts all-day long
Workout friendly
Cons
It may be clumpy if used more times than the recommended number of strokes.
Vitamin B5 is important for retaining hydration in your lashes, and luckily this mascara is full of it. The presence of vitamin B5 ensures that the lashes not only grow in size but also thicken over time. Natural wax from plants has also been added to this mascara to provide superior conditioning as well as protection to the lashes. The brush too, is designed in a special way so that definition is achieved immediately. This mascara is also non flaky and has special ingredients in the form of iron oxide which in turn makes sure the product lasts longer on your lashes.
Pros
Lead-free
Paraben-free
100% vegan
Gluten-free
Non-toxic
Cons
It may require multiple coats for a very defined look.
This mascara is topped with vitamin E and biotin, making sure it is giving your lashes all the nutrition they deserve. With its natural formula and easy-to-use brush, you no longer have to be worried about mascara making your lashes stick together or clamping up. This mascara gives you the coveted au naturel look. If understated glam is your signature style, then this mascara is your go-to tool. It also ensures your moisturizer or sunscreen doesn't let it bleed, making it ideal for all-day wear, at work or play.
Pros
Vegan
Paraben-free
Fragrance-free
Suitable for sensitive skin
Suitable for wearing all-day long
Cons
It may not be suitable to be worn while swimming.
As the name suggests, this Covergirl mascara promises to multiply volume by 10 times. Big and bold is the result that it can give, provided you keep building the mascara on your lashes. The applicator is made using materials that ensure you don't get too much or too less so that you are in complete control of the look you will finally achieve. This mascara is also quite water=resistant, which makes it a good option for outdoor activities. Like all mascaras, if you apply this mascara in the right quantity no clumps will be formed.
Pros
Leaping Bunny certified
Waterproof
Buildable coverage
Long-lasting
Waterproof
Cons
It may not be suitable for people with extremely sensitive skin.
We all know that mascara adds drama to our look, but this mascara will make you feel like a model on the runway. If you are looking for a mascara that will turn heads, this is your best friend. Enriched with green tea, natural powders of silk, and vitamin E, this water-resistant mascara makes your lashes grow faster and conditions them too. The formula of the mascara also takes care of the dryness that can often occur in your lashes from wearing too much makeup, and keeps them moisturized for a longer period of time.
Pros
Buildable coverage
Waterproof
Lasts all day
Hypoallergenic
Paraben-free
Cons
This mascara is more suited to occasional wear as it has very high impact.
Being conscious about the environment doesn't mean that you cannot look like a movie star whenever you want. The world is changing and so is the way companies make their products. There are so many options to choose from without hurting nature. Our compiled list of 11 best cruelty-free mascaras has all types of mascaras to choose from, and you won't have to struggle to look for the right product that suits your requirement the most. Who knew doing good and looking like an absolute doll, could both be achieved by a single stroke of mascara brush? Let us know in the comments which one of these mascaras are now a staple item in your makeup pouch and share your favorite glam looks with us.
The following two tabs change content below.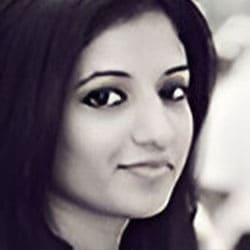 Chaitra is an extremely passionate writer and storyteller. She has a triple main Bachelor's degree in Journalism, Communicative English, and Economics and a Master's degree in Journalism and Mass Communication. She has more than three years of experience in content writing and editing and specializes in beauty, fashion, and lifestyle genres. Her background in journalism helps her guide her team in churning out fine content for the readers. When she's not editing or juggling tasks at work, she likes to daydream and stalk doggos on Instagram.