The 11 Best Cruelty-Free Drugstore Mascaras Of 2023
Flaunt those thick, seductive lashes without causing any harm to the environment.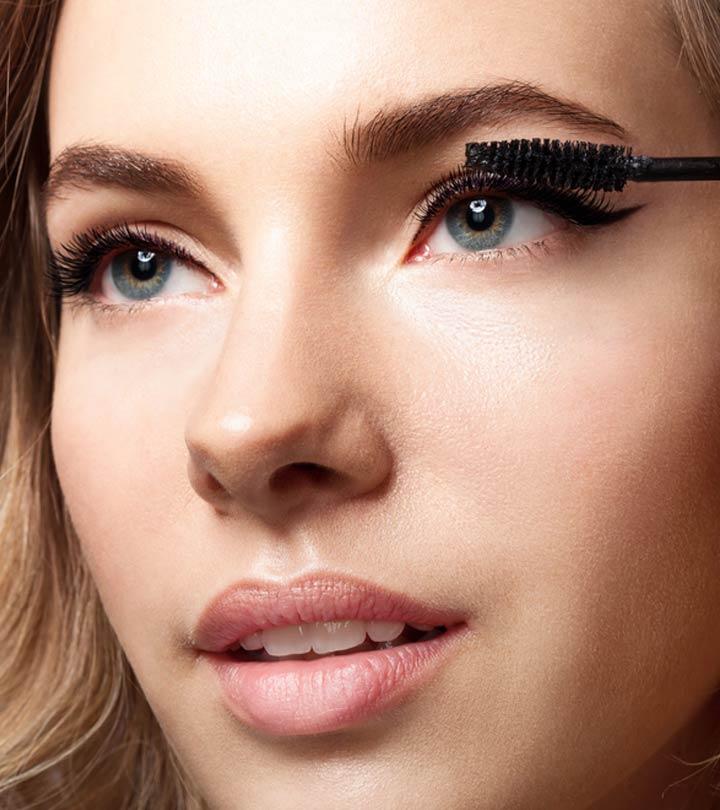 Getting your hands on the best cruelty-free mascara is a good way to venture into the world of makeup and cosmetics not tested on animals. If you use mascara regularly, you would know that you need to change a mascara every 3 months! Imagine what a tremendous impact you can make just by opting for a cruelty-free mascara every time, to begin with.
While many popular brands now making the effort to avoid testing on innocent animals, you as the consumer can do your bit by choosing to buy a cruelty-free product. Imagine the satisfaction, when you know that the mascara that you use every day, not only makes you look good on the outside but also makes you feel good inside about your conscious choice to help save animals from unwarranted tests and trials. To help you get started, we have enlisted the 11 best cruelty-free mascara for you to choose from.
11 Best Cruelty-Free Drugstore Mascaras
Drama comes easy with this volumizing mascara that can last for up to 24 hours without having the need to re-apply. This means the lash-enhancing product can last longer even if you end up using it every day. While some mascaras look effective only after they are applied on false lashes, this defining mascara separates each lash hair making your eyes ready for the red carpet. The application brush is tapered and made of fibers that ensure there are no flakes. PETA also acknowledges the essence Cosmetics brand as being 100% cruelty-free. For a more detailed review of this product, here's a video that will take you through the reviewer's experience of using it.
.
Pros
Paraben and gluten-free
Fade and flake-free
Bold impact
Offers long-lasting wear
Cons
It may be clumpy if used more times than the recommended number of strokes.
This mascara with a dual sided brush gives you two products in one. Enjoy the benefits of a primer that comes along with the mascara. The primer, in a genius way, acts as a base that intensifies the mascara and also gives it an even surface to glide on. The lengthening boost mascara solution is so rich that you don't need a lash curler to create a dramatic curve and long length. The bristles of the mascara brush are designed to ensure no natural lash hair is left behind, in turn, giving the definition we all are constantly yearning for. The fact that this mascara cum lash primer is tested by dermatologists, as well as ophthalmologists, sets it apart. In addition to this, it is also clinically tested to deliver exceptional results like a visible lift and clump-free eyelashes.
Pros
Free from paraben and paraffin
Free from silicones and mineral oil
Free from synthetic fragrances
Cons
It may not be suitable for people with extremely sensitive skin and eyes.
Apart from being known for their extremely attractive and creative packaging, Balm Cosmetics are never meager when it comes to the quality and richness of their products. The same goes for this voluminous mascara. In the darkest shade of black, this mascara will not let you down. Teamed with an applicator that is curved, it makes application easy and shows results in the first stroke itself. This mascara with a curved brush is highly popular among its users and has received positive reviews on various e-commerce websites for its lasting formula. This has become a favorite mascara of many as it is ideal if you are always in a rush and prefer to spend less time and strokes when applying your makeup.
Pros
Water-resistant formula
Smudge-proof
Talc and paraben-free product
Cons
It may be too heavy if overly applied.
It is very rare to find volumizing mascara that doesn't have a very thick brush. Not only does this mascara do wonders for plenty of volume and color, but at the same time it is equipped with an easy-to-use hourglass shaped brush that is not too thick. A thinner brush makes the application of mascara effortless and allows the wearer to navigate it across their lashes, however thick or thin they may be. This ensures smooth and even presence of the product on the lashes, as a result of which it looks more natural. This mascara has a beautiful combination of natural oils, nylon fibers, and lots of vitamin E. Learn more about this lash mascara in this video featuring a reviewer's experience.
Pros
Flake-free
Buildable coverage
Smudge-proof
Cons
It may not last all day and may require a second stroke of application for an all-day event.
A mascara that claims you will be tear-free, this naturally-made mascara even comes in environment-friendly packaging. Mascara that doesn't smudge when you cry, yet can be easily washed with soapy water, this magical product can even help your lashes grow longer. Made with botanical ingredients, the solution of mascara ensures no damage is done to your lashes during and even after application. The black color of the mascara is derived from nature and the product doesn't contain any dye. Multiple reviewers on various e-commerce sites attest to the fact that this mascara is ideal for those with sensitive eyes or contact wearers. Boasting to be multipurpose, this vegan and cruelty-free mascara can be used as an eyeliner and even as kohl on your waterline.
Pros
Non-GMO product
Hypoallergenic
100% natural and vegan
Non-toxic
Water-resistant
Paraben-free
Cons
Mascara solution is thick, if one is not careful, too much product may end up being applied.
Infused with coconut water, vitamin B, and extracts of kelp, this mascara is known for being waterproof. Free from petroleum this mascara has natural minerals and is equipped with a brush that is vegan too. Not only does this mascara provide volume, but it also helps the lashes grow longer. One of the most perfect mascaras for everyday use, it doesn't bleed even after any amount of crying or running with sweat coming down your face, nor does it smudge in chlorine water or humidity. Seems like a good choice of mascara for active women who do not want to compromise on their glam factor!
Pros
Vegan mascara that contains natural minerals
Water-resistant
Free from paraben and silicones
Free from peanut oil and mineral oil
Cons
It may start flaking if too much product is applied at once.
The Rimmel KIND & FREE Clean Mascara features a smooth formula that glides onto your lashes with ease, creating a natural and voluminous look. Its specially-designed brush is made with bio-based fibers. It helps separate and define each lash, ensuring that your lashes look bold and beautiful all day long without the risk of fall back. Its clean formula, which comes in two shades, black and brown, contains components that are naturally-derived including shea butter. The formula strengthens lashes and promotes lash growth over time. This waterproof mascara is also easy to remove, making it a great choice for those who want a hassle-free makeup routine. It is a cruelty-free and vegan product that is perfect for those who want to enjoy beautiful lashes without harming the animals or the environment.
Pros
Clean formula
Waterproof formula
Bio-based brush
Offers adequate volume
Easy to remove
Vegan
Cruelty-free
Clump-free
Smudge-free
Long-lasting formula
Fragrance-free
Mineral oil-free
Cons
None
Vitamin B5 is important for retaining hydration in your lashes, and luckily this mascara is full of it. The presence of vitamin B5 ensures that the lashes not only grow in size but also thicken over time. Natural wax from plants has also been added to this mascara to provide superior conditioning as well as protection to the lashes. The brush too, is designed in a special way so that definition is achieved immediately. This mascara is also non-flaky and creates no chunky pieces that may fall on your face. has special ingredients in the form of iron oxide which in turn makes sure the product lasts longer on your lashes.
Pros
Lead-free
Paraben-free
100% vegan
Gluten-free
Non-toxic
Cons
It may require multiple coats for a very defined look.
This mascara is topped with vitamin E and biotin, making sure it is giving your lashes all the nutrition they deserve. With its natural formula and easy-to-use brush, you no longer have to be worried about mascara making your lashes stick together or clamping up. This mascara gives you the coveted au naturel look. If understated glam is your signature style, then this mascara is your go-to tool. It also ensures your moisturizer or sunscreen doesn't let it bleed, making it ideal for all-day wear, at work or play.
Pros
Vegan
Paraben-free
Fragrance-free
Suitable for sensitive skin
Suitable for wearing all-day long
Cons
It may not be suitable to be worn while swimming.
As the name suggests, this Covergirl mascara promises to multiply volume by 10 times to give you perfect lashes of your dreams. Big and bold is the result it gives to boost your confidence, provided you keep building the mascara on your lashes. The applicator is made using materials that ensure you don't get too much or too less so that you are in complete control of the look you will finally achieve. This mascara is also quite water-resistant, which makes it a good option for outdoor activities. Like all mascaras, if you apply this mascara in the right quantity no clumps will be formed.
Pros
Leaping Bunny certified
Waterproof
Buildable coverage
Long-lasting
Waterproof
Cons
It may not be suitable for people with extremely sensitive skin.
We all know that mascara adds drama to our look, but this mascara will make you feel like a model on the runway. If you are looking for a mascara to create a statement-making look that will turn heads, this is your best friend. Enriched with green tea, natural powders of silk, and vitamin E, this water-resistant mascara makes your lashes grow faster and conditions them too. The formula of the mascara also takes care of the dryness that can often occur in your lashes from wearing too much makeup, and keeps them moisturized for a longer period of time.
Pros
Buildable coverage
Waterproof
Lasts all day
Hypoallergenic
Paraben-free
Cons
This mascara is more suited to occasional wear as it has very high impact.
*The prices provided in this article are based on the latest available information. However, they may vary due to changes in pricing by the seller and/or promotional offers.
Why Trust StyleCraze?
Srijani Roy Chowdhury, the author of this article, is a makeup and fashion enthusiast who knows what's hot and what's not. She spent hours researching and reading up on the cruelty-free brands available. She delved deep into many e-commerce forums and reviews to find the best cruelty-free mascaras on the market. She chose this list based on the ingredients added, long-lasting effects, and benefits of the formulations, like waterproofing and smudge resistance.
Frequently Asked Questions
Are Maybelline mascaras cruelty-free?
No, Maybelline mascaras are not cruelty-free.
Is Loreal mascara cruelty-free?
No. Loreal mascaras are not cruelty-free.
How can you tell if mascara is truly cruelty-free?
Look for a leaping bunny logo in the package of your mascara to determine if the product is cruelty-free or not. This logo is the only internationally acclaimed sign that guarantees no animal testing.
What is the best waterproof cruelty-free mascara?
The Pacifica Aquarian Gaze Water-Resistant Long Lash Mineral Mascara is the best waterproof, cruelty-free mascara. This vegan formula does not smudge even in chlorine water or humidity.
Are Rimmel mascaras cruelty-free?
Yes, Rimmel mascaras are cruelty-free.
Are MAC mascaras cruelty-free?
No, MAC Mascaras are not cruelty-free.