13 Best Korean Mascaras Of 2021 For Beautiful And Long Lashes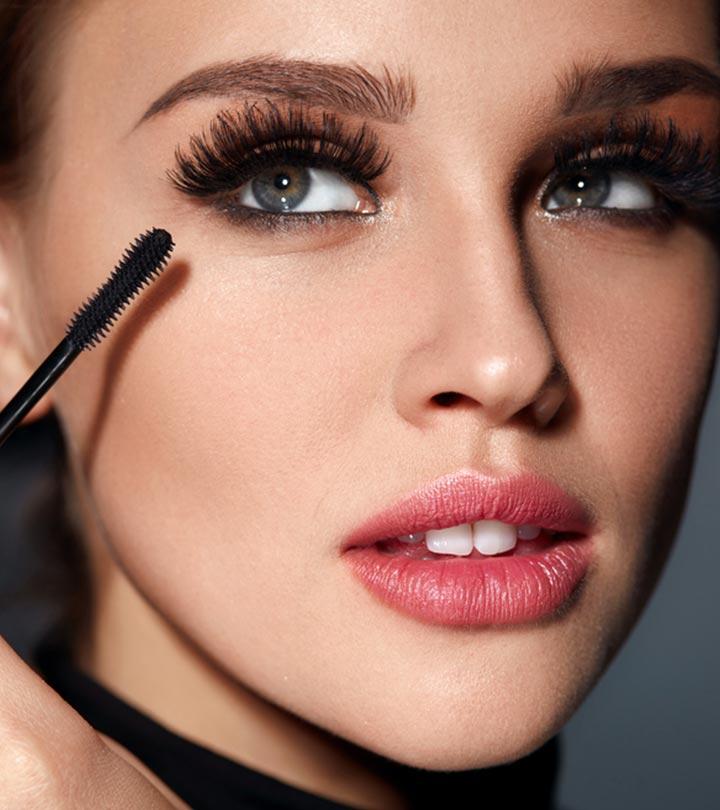 Whether it is soul-healing food, gripping television dramas, sensational music (yes, K-pop, we're talking about you), edgy and way-ahead-of-our-times fashion, or elaborate skin care regime, the Koreans seem to have perfected every aspect of living. They have taken over not just pop culture, but have also shown us a better way of doing everything. Some may deem their practices to be excessive, especially when it comes to makeup and skin care, but have you seen anyone else with such flawless skin and ingenious makeup?
Dewy, porcelain-like skin, long lashes, bold and glossy lips, and colored eyeliners are only a few of the hottest Korean makeup trends. In this article, we will find out how you can achieve beautiful and lush lashes without going overboard. We've compiled a list of the 13 best Korean mascaras so that you don't have to do the hard work. Why waste any more time? Let's dive right in and help you find the best Korean mascara.
Top 13 Korean Mascaras You Need This Year
Perfect for cosplay or a sultry makeup look, this mascara features 5 mm fibers that offer a superior lengthening effect. If you want curled lashes for up to 10 hours, you should choose this one. It separates each eyelash for a cleaner and glossier finish. It comes with "Memory-Shape Polymer", which helps in making the eyelashes curl upwards instantly. You can trust this Heroine mascara to protect your sensitive lashes as it contains ingredients like camellia oil, royal jelly extract, argan oil, and wild rose oil. It is a waterproof mascara and is resistant to oils as well.
Pros
Long-lasting effect
Waterproof formula
Smudge-proof
Suitable for sensitive eyes
5 mm long fibers
Cons
It may take a lot of time to wash/wipe it off.
This Korean lengthening mascara is adored by both amateur and professional makeup artists alike. A practical addition to your makeup pouch, it is an excellent choice for fine lashes, or if you want your eyes to shine bright and be the center of attention. It features 2 types of brushes, and the 'Step 1' brush helps you create a natural look. Hold up the wand and apply the mascara to the end of each eyelash. The 'Step 2' brush is ideal for a voluminous look as it is equipped with a dense brush head. The mascara comes with a volumizing formula that is infused with collagen, natural beeswax, and 4D silk fiber, which works towards creating intensely pigmented lashes that last all day.
Pros
Hypoallergenic
Ophthalmologist-tested
2 types of brushes
Waterproof
Smudge-proof
Safe for sensitive eyes and contact lens wearers.
Cons
Some may find it a little too runny.
It may not provide buildable coverage.
If you want to look like an anime character or perhaps, even a wide-eyed doll, this mascara can do the trick. One of the best Asian mascaras that is also highly recommended by makeup enthusiasts around the world, it lets you lengthen your lashes. It is a pure black, highly-pigmented mascara that curls up your lashes flawlessly and offers a long-lasting hold. Infused with the goodness of chamomile extracts, it moisturizes your eyelashes and keeps them smooth and soft. This lengthening mascara is non-greasy and lightweight too. It is the best mascaras for Asian lashes.
Pros
Adds length to your lashes
Long-lasting
Deeply pigmented
Moisturizes the lashes
Waterproof
Grease-proof
Cons
It may be difficult to remove.
Although it adds length, it may not be very volumizing.
Have you ever watched videos in which Asian makeup artists appear to apply only a single coat of mascara, yet suddenly their eyelashes look instantly longer and fuller? If you too desire eyelashes like those, you should get your hands on this 4D mascara that will last all day. Made with non-toxic, hypoallergenic, and natural ingredients, this mascara adds length to short lashes and volumizes thin and sparse lashes, building it up to 300%. Its unique wand focuses on each eyelash carefully and also curls your lashes upwards.
Pros
Waterproof
Long-lasting wear
Sweat and smudge-proof
Cruelty-free
Compact case
Cons
Some may find the formula too thick.
When you start using this mascara, your friends will take one look at your eyes before exclaiming, "Wow! It's So Long". Yes, length does matter, especially when it comes to eyelashes. This mascara promises not just visible length, but special volumizing effects as well. It comes with a special C-shaped silicone brush with flexible polymers that follow each eyelash's shape to provide 360° coverage. Although this mascara is a lightweight formula, it defines lashes and stays on all day. This formula also prevents smudging and clumping, while giving your eyelashes a natural look.
Pros
C-shaped silicone brush
Lasts all day
Lightweight
Paraben-free
Cruelty-free
Easy to remove
Cons
Some may argue that the formula is quite dry.
If you are a stickler for perfection and leave no stone unturned when applying makeup, this skinny mascara might be a game-changer. It scopes out even the smallest eyelashes and gives it a healthy coat with its triangular micro-brush. Yes, the 2.5 mm brush is so skinny that it can reach the base and the tip of each eyelash with ease to add definition and volume. With this brush, you can even make your bottom lashes look thicker, longer, and fuller. It is a lightweight formula that is smudge-free and water-resistant.
Pros
Lightweight
Water-resistant
2.5 mm micro-brush
Ideal for the lower lash line as well.
Cons
This mascara contains ingredients that may be carcinogenic.
If you have thin and straight eyelashes that refuse to curl up, this one will be the perfect mascara for you. Popular as the best mascara for Asian eyes, this mascara sets to work immediately and keeps your eyelashes curled throughout the day. It will make you believe that a perm is not just a thing of the past, as it comes with a 'Curl 24HR Technology', that lifts droopy eyelashes. It is also equipped with a 'C Curl' brush that lifts your lashes from the roots for clump-free application. It is the best mascara for Asian lname drugstore.
Pros
Lifts and curls the lashes
24 hour wear
Water and sweat-resistant
Doesn't smudge
Cons
It may be hard to remove.
Sometimes your lashes may be the only thing stopping you from looking like a perfect 10. Even after you have spent hours of perfecting your eye makeup, thin and short lashes may instantly lower the appeal of your hard work. That is why you should invest in mascara like this one. This voluminous mascara is intensely black and deeply-pigmented. It lifts and curves your lashes while making them thicker. With a single layer of this mascara, you can achieve natural-looking, fuller eyelashes for the whole day. It also comes with a brush that contains protecting polymers, which coats each eyelash for definition and length.
Pros
Long-lasting wear
Lightweight
Highly-pigmented
Paraben-free
Cruelty-free
Cons
It may not be ideal for buildable coverage as several coats may make it clumpy.
If you desire lashes for days and incredible definition, this 3-step mascara is the way to go. In 3 easy steps, you can achieve thick lashes that can be seen fluttering from a mile away. The first step of the mascara provides a natural look that is ideal for everyday wear. To go one step further, switch to the second step for extra volume. The third and final step helps you achieve full-blown coverage that is perfect for a smokey eye. To go from one step to another, turn the dial to your desired step. For best results, move the wand in a zig-zag pattern, curling the lashes upwards.
Pros
3 modes of application
Lightweight
Moisturizing formula
The brush provides extra curl.
Cons
It may take a lot of time to apply and dry as well.
Wave goodbye to straight and drooping eyelashes with a little help from this mascara that doesn't crumble. It comes with a stretch fiber formula, which adds dramatic length to your lashes. Equipped with super light paper fiber technology, this mascara offers natural-looking and defined eyelashes. As it is infused with silk proteins, it protects the lashes while keeping them healthy. This also makes it ideal for people with sensitive eyes. A single layer of this mascara creates extreme length that lasts throughout the day and is easy to wash off.
Pros
Lightweight
Suitable for sensitive eyes
Nourishes the lashes
Buildable coverage
Long-lasting wear
Cons
Slightly expensive for the quantity
Are you tired of your mascara going haywire, not staying where it's supposed to, and making you look like you have permanent dark circles? Well, no more! Switch to this mascara, and let the black smudge stay around a panda's eyes like it is supposed to. This mascara comes with light microfibers that add volume and length to your lashes, without feeling sticky or heavy. Infused with bamboo sap and extracts, it makes the eyelashes smooth while strengthening it. As it provides buildable coverage, you can apply additional layers for dramatic eye makeup.
Pros
Doesn't smudge
Lightweight
Soothes and hydrates the lashes
Buildable coverage
Heavily pigmented
Cons
It may become clumpy after several layers.
If you want long and thick eyelashes but are skeptical about procedures like an eyelash extension, choose a mascara like this one. It separates each eyelash and adds length to it, creating a paper fan-like effect. One of the best-selling Korean mascaras, this one comes with a brush that curls the lashes upwards, and the 'Strong Curve System' technology seals the curl with a powerful layer of gel. This mascara is a clump-free formula that stays on all day and provides buildable coverage as well.
Pros
Curls up eyelashes
Smudge-proof
Smear-proof
Buildable
Easy to apply
Cons
It may not be easy to remove.
Now, achieving thick and beautiful lashes is as simple as 1, 2, 3 with this wonder product! Arguably the best mascara for Asian lashes, this mascara lengthens lashes and fills out all the sparse spots to make it look thick and bold. With this 3D fiber mascara, you can build your lashes up to a whopping 300%. It contains natural green tea microfibers, which instantly volumize your lashes. This set comes with a tube of wet magnifying gel and a tube of the green tea lash extensions. To show off intense looking lashes, start by applying a generous coat of the magnifying gel. Follow it up with a 3D fiber gel, and load on another layer of the magnifying gel.
Pros
Clump-free
Hypoallergenic
Non-toxic ingredients
Smudge-resistant
Cruelty-free
SLS and paraben-free
Thickens eyelashes up to 300%
Cons
As it is a 3-step process, applying the mascara is a time-consuming process.
[ Also Try – Too Faced Better Than Sex Mascara ]
Here are a few tips that may help you select a mascara that is right for you.
Best Korean Mascaras Of 2021 – A Buying Guide
Why Should I Choose A Korean Mascara?
There are a few reasons why Korean mascaras stand apart. They are designed to lift and curl your eyelashes while adding length and volume. Most of the best-selling Korean mascaras are also waterproof and smudge-proof The icing on the cake comes in the form of smear-proof formulas that last throughout the day, yet are easy to remove.
How To Choose The Right Korean Mascara?
Before buying a Korean mascara, look out for these qualities:
Smudge-free
Deeply-pigmented
Lifts and curls each eyelash
Offers long-lasting wear
Clump-free
Waterproof or water-resistant
Must contain hydrating and nourishing products
Brush with bristles that separate each eyelash
Lightweight
Buildable coverage
Now, achieving beautiful, long lashes throughout the day shouldn't be a distant dream. Get your hands on any one of these best Korean mascaras and conquer the day. Korean mascaras are all the rage this season as it makes your eyes look bigger and brighter and adds an alluring charm to your face. Have you used a Korean mascara in the past? If yes, which one did you try, and which one from this list would you give a shot? Let us know in the comments.
Recommended Articles
The following two tabs change content below.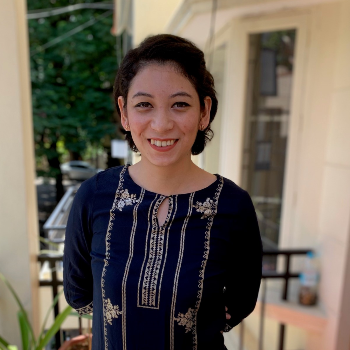 Sneha Manandhar holds a Master's degree in English from the University of Pune. She has previously worked with media and publication houses in varied capacities as a lifestyle writer, an editor, a copywriter, and a translator. She reviews beauty, skin care, and wellness products from specialized curated lists. She believes that SEO-driven content is the present and the future and keeps herself busy by dabbling in SEO-related tools and honing her editing skills.