13 Best Japanese Mascara Reviews Of 2023 Buying Guide
Be it feathery or fanned-out lashes, get them with only a few coats of these mascaras.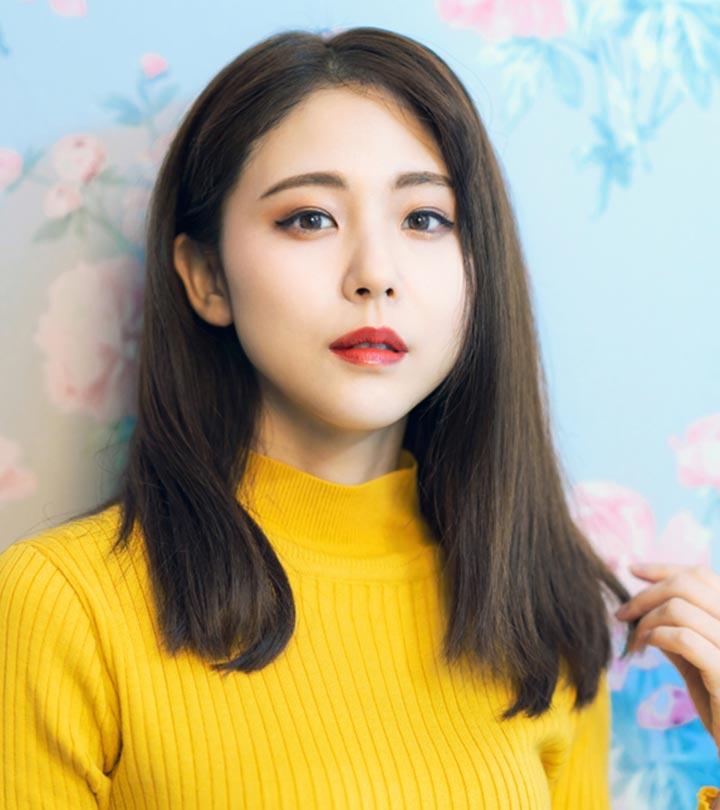 Japanese makeup products have a cult following of their own for all the right reasons. To know what's all the rave about, try getting your hands on the best Japanese mascara to start with. Everyone has their own preference when it comes to mascara. While some may like subtle, feathery, and natural-looking lashes, some may prefer bold dramatic fanned-out eyelashes. If you need one for everyday errands or for any themed gala parties, Japanese mascaras have different designs and formulations to suit all the occasions.
With so many options to choose from, it might seem overwhelming to select one. To help you get started, we have provided you with a detailed buying guide with the best available options for you to choose from.
Top 13 Best Japanese Mascaras You Can Buy In 2023
If you want lashes for days, you've got to get your hands on this wonder product immediately. This Japanese fiber mascara offers a dynamic lengthening effect as it contains 5 mm long fibers. It features an angled brush, which curls your lashes upwards, and the memory shape polymer holds the curl in place. It also comes with an incredible super guard polymer, making the mascara resistant to sweat, water, oils, and tears. Infused with the nourishing goodness of royal jelly extracts, camellia oil, wild rose fruit extracts, and argan oil, this mascara makes your lashes look fuller and longer, and conditions them. Go through this video review for a detailed understanding of the product.
Pros
Waterproof
Long-lasting wear
Angled brush
Glossy finish
Smudge-resistant
Contains argan oil
Cons
It may take a lot of time to wipe off.
Price at the time of publication: $22.99
Considered to be the best mascara for Asian lashes, this mascara contains nano-sized particles to give your lashes a thicker and fuller appearance without looking clumpy or heavy. It is equipped with a slim brush, making it easy to apply and coat each eyelash carefully, including the lower lashes. A famous Japanese mascara, it contains conditioning ingredients like peach leaf, apple, and rosemary extracts to keep your lashes protected and contain beeswax known for its eyelash thickening qualities. Check out this video for a detailed review of the product.
Pros
Easy to remove
Slim wand
Clump-free
Lasts throughout the day
Anti-smudge mascara
Cons
Price at the time of publication: $22.7
Perhaps the best mascara for Asian eyes, this one offers root to tip definition like no other. Formulated with advanced Japanese polymer tube technology, it coats each lash, even the tiniest ones, to make them look thicker, longer, and fuller. The slim brush ensures precision strokes that are smudge-free. Once set, it reveals a high-shine glossy finish, making your eyes look brighter. You can cry your eyes out over a rom-com and still expect this mascara to stay put as it is water-resistant. Take a look at this video to learn more about the product.
Pros
No flaking
Water-resistant
Fine-bristled brush
Doesn't smear
Easy to wash off with lukewarm water
Cons
Some may find it a little clumpy after several coats.
Price at the time of publication: $19.0
If you've ever looked for a mascara to make your lashes look incredibly long and lush, we're certain that you've come across the Shiseido Majolica Majorca mascaras at least once. A top-rated drugstore mascara, this gem extends your lashes within seconds of application. It boasts of 4 mm liquid lengthening fibers to make your lashes look volumized and macadamia nut oil that protects and strengthens your lashes. The brush features shallow grooves, which lengthen and curl each lash for phenomenal results.
Pros
Curved brush
Conditions the lashes
Contains 4 mm liquid lengthening fibers
Volumizing properties
Budge-proof
Clump-free
Cons
It contains sulfate and parabens.
It is not waterproof.
Price at the time of publication: $17.7
This Japanese drugstore mascara set of 2 is perfect for those who like to coat their upper and lower lashes with a generous dose of mascara. Perhaps the best drugstore mascara to hold a curl, it comes with a soft fiber wand that's curved and tapers towards the top to add significant length to your lashes. These Japanese tubes of mascara contain a smooth yet creamy formula that's ultra-pigmented and also lends a moisturizing effect to your lashes. Perfect for day or night wear, these mascaras are sweat, tears, oils, and other sebums for a smudge-free experience.
Pros
2-in-1 mascara set
Highly-pigmented
Long wand with soft fibers
Waterproof
Easy to remove
Cons
It may not offer long-lasting wear.
Price at the time of publication: $25.0
Ever envied women or, for that matter, even men with naturally long lashes? With this buildable mascara, you too can have long and natural-looking lashes every day. You can apply as many layers as you wish to achieve maximum or desired volume and never worry about how clumpy it may look. This film-type mascara comes with a special-wave brush that picks up a liberal amount of product each time you dip it in and offers a long-lasting and curled effect. This waterproof formula is resistant to sweat, tears, oil, and humidity. It is the best asian mascara!
Pros
Waterproof
Long-lasting
Non-clumpy
Transfer-resistant
Suitable for false lashes and extensions
Available in brown
Cons
One coat of product may not be enough to curl up the lashes.
Some may find the formula a little heavy.
Price at the time of publication: $9.99
The Japanese try to emulate minimalism in all aspects of life, and it looks like this mascara is treading the same path. This all-white tube of Japanese mascara is the perfect addition to your everyday makeup pouch. The tube has a cinched-in mid-section, which allows a more comfortable grip during application. You will immediately notice the fibers on the wand when you open the mascara, and the creamy formula settles on your lashes instantly. This drugstore volumizing mascara is waterproof and lasts throughout the day.
Pros
Waterproof
24-hour wear
Transfer-resistant
Creamy formula
Curls the lashes
Cons
It may get clumpy after 2 coats.
It may not be easy to wipe off with oil-based removers.
Price at the time of publication: $57.97
Makeup lovers and enthusiasts tend to collect many products, sometimes for their sheer cuteness of packaging. This waterproof curling mascara comes bottled in a light summer blue tube with a plum-colored cover that reeks of all things adorable. But, what's inside the jar is what will impress you to no end. Conceptualized by Tsubasa Masuwaka, one of Japan's top models, this curling and volumizing mascara is perfect for everyday wear, cocktail parties, and even cosplaying. It is formulated with a long fiber blend, and the wand is equipped with a tapered tip design.
Pros
Contains seaweed extracts
Waterproof mascara
Sweat and tears-resistant
Lasts throughout the day
Glossy finish
Cons
It is slightly expensive.
Some may find that the wand is not ergonomically designed.
Price at the time of publication: $16.74
Falsies add that extra touch of glamor to any form of eye makeup, but it isn't practical for everyday wear and feels heavy on our lids, doesn't it. That is why a mascara like this one will be the ideal alternative for long and extended lashes. This Japanese lengthening mascara is equipped with a tapered mini brush that reaches all the inner corners and the tiniest lashes to make them longer, add volume, and curl them upwards. It is infused with 10 kinds of beauty serums, which nourish, condition, and protect your lashes. It's made of an ultra waterproof formula that lasts all day without smudging or clumping.
Pros
Waterproof
Richly pigmented
Contains 10 kinds of beauty serums
24-hour wear
Ultrafine 26 mm brush
Cons
Price at the time of publication: $22.0
Achieve elongated lashes like your favorite Anime characters with a little help from this volumizing and curling mascara. It contains nourishing ingredients like camellia seed oil, royal jelly extracts, rosehip oil, and argan oil, which condition your lashes and keep it healthy. The formula also consists of a shape memory polymer that quickly curls your lashes and holds the curl in place. It repels sweat, tears, and oil for a full-day of smudge-free wear. Additionally, this mascara comes with a mascara remover infused with sweet almond, camellia, japonica seed oils, and ginseng root, and royal jelly extracts.
Pros
Conditions the lashes
Easy to remove
Waterproof
Long-lasting
Transfer-resistant
The remover is free of fragrance, coloring, and alcohol.
Cons
The mascara remover contains parabens.
Price at the time of publication: $29.99
If you're looking for a mascara that offers dramatic definition like no other, your search can end right here. It is an intensely creamy and pigmented formula that lifts and curls your lashes. The patented 3-sphere bobble brush design is shaped to follow the natural curve of your eyes and provides full coverage, even for those with short and or fine lashes. Enriched with ingredients such as jojoba seed oil and hydrolyzed collagen, it protects your lashes and keeps them healthy. The next time you go for a swim, give this mascara and shot and be amazed at how smudge-free the formula is.
Pros
No smudging
Contains volume-adding wax
Contains polymer that locks the curl in place
5 treatment essences
3-sphere wand design
Waterproof
Cons
It contains parabens.
Some may find it difficult to remove.
Price at the time of publication: $30.0
For those of you who have a daily battle with their stubborn lashes that refuse to curl up, this volumizing and curling mascara is the knight in shining armor you've been waiting for. The formula contains acrylates polymer that curls lashes instantly in a single stroke. It also contains pullulan, which is the key ingredient that gives your lashes a fuller and thicker appearance. With the goodness of panthenol, hydrolyzed silk, swertia herb, and red algae essence, you can rest assured that your lashes are getting all the care it needs. The wand is equipped with short bristles to reach the inner corners of your eyes and shorter lashes for full coverage.
Pros
Lasts all day
Protects the lashes
Buildable coverage
Volumizing
Clump-free
Highly-pigmented
Cons
It may be hard to remove.
If you're looking for high-quality mascara made of natural ingredients, you should look at this one. A rich, velvety-smooth formula that offers buildable coverage, this mascara glides like a dream from root to tip of each eyelash. This mascara is equipped with a wavy brush that features 2 types of fibers for a high-impact and gorgeous finish. It contains a lash-boosting serum and is completely waterproof. This means that it's tears, oil, and sweat-resistant. You can wear it to the swimming pool or the gym and never worry about it running down your cheeks or giving you panda eyes.
Pros
Waterproof
100% natural ingredients
Hypoallergenic
Gluten-free
Alcohol-free
Cons
It is slightly expensive.
Price at the time of publication: $38.0
Before you settle on a good Japanese mascara, here are some useful tips that may help you pick one.
How To Choose The Best Japanese Mascara
Things To Look For In A Japanese Mascara
There are primarily 3 types of Japanese mascaras — curling, volumizing, and extending. If you have short lashes or even long ones that fall flat, choose curling mascara. If you have fine lashes, you should try a volumizing mascara. A lash extending mascara does exactly what the name suggests. It makes short lashes look longer but may not add volume.
If you think that all mascaras come with a similar wand or brush, you are highly mistaken. There are at least 7 different types of brushes made for different and specific purposes. Depending on how you want your eyelashes to appear, choose a thickening, curling, volumizing, or a lengthening brush.
Japanese mascaras are known for their long-lasting qualities, but it is also important to focus on the formulation. Look for a mascara that is waterproof, repels oils and excess sebum, and also contains ingredients that nourish and condition your lashes.
How To Apply A Japanese Mascara
Step 1: Curl your lashes using an eyelash curler.
Step 2: Apply a coat of mascara primer.
Step 3: Twist open the tube of mascara slowly.
Step 4: Wipe excess mascara off the wand into the mouth of the tube.
Step 5: Apply mascara in a zigzag motion from the bottom of the lashes to the top.
Step 6: Wait for the mascara to dry.
How To Remove A Japanese Mascara
You can either use makeup removers or lukewarm water to wipe off the mascara. Soak a cotton ball or pad in a makeup remover solution or lukewarm water and place it over your eyes for a few seconds. Rub the mascara off gently in a circular motion. Wipe any residue off with a dry cotton towel.
Why Trust StyleCraze?
Chaitra Krishnan, the author, is passionate about makeup and believes Japanese beauty products are becoming more mainstream. She has tried the Japanese mascaras herself and recommends them for every makeup aficionado. Chaitra has meticulously researched Japanese mascaras and examined online reviews to find the best ones for her readers. You can use these products to give your eyelashes a natural feathery or bold fanned-out appearance.
Frequently Asked Questions
Are Japanese mascaras good for your eyelashes?
Some of the best-selling mascaras contain nourishing ingredients for your lashes and are considered good for the health of your eyelashes. This list contains products from good mascara brands.
What are the best Japanese mascaras?
The Heroine Make Long And Curl Mascara is perhaps the most popular Japanese mascara. The Opera My Lash Mascara and DHC Double Protection Mascara are also considered the best-selling Japanese mascaras.
Which Japanese mascaras are waterproof?
The Heroine Make Long And Curl Mascara is an excellent Japanese waterproof mascara. The Uzu Mote Mascara and Eyemania Mineral/Fiber Long & Volume Mascara are also some of the most popular waterproof Japanese mascaras.
What is the healthiest Japanese mascara for your eyes?
The Kiss Me Heroine Volume And Curl Mascara is the healthiest Japanese mascara for your eyes. The formula features nourishing ingredients like argan oil, rosehip oil, camellia seed oil, and jelly extracts that condition the lashes and retain their natural shine.
Which Japanese mascara gives you the longest lashes?
The Heroine Make Long And Curl Mascara features 5mm long fibers that deliver fuller and longer lashes. In addition, the formula features nourishing ingredients that condition the lashes and make them shine.
Is it okay to wear mascara every day?
No. Do not wear mascara daily; otherwise, it will damage your lashes. Excessive application of mascara can cause the lashes to fall out.
Can you use Vaseline as mascara?
Yes. Use vaseline on your lashes as mascara to make them look lifted, shiny, and voluminous.
Recommended Articles