10 Best Cooling Neck Wraps To Beat Body Overheating 2023
Avoid post-workout injuries and cool down after a hectic day with convenient wraps.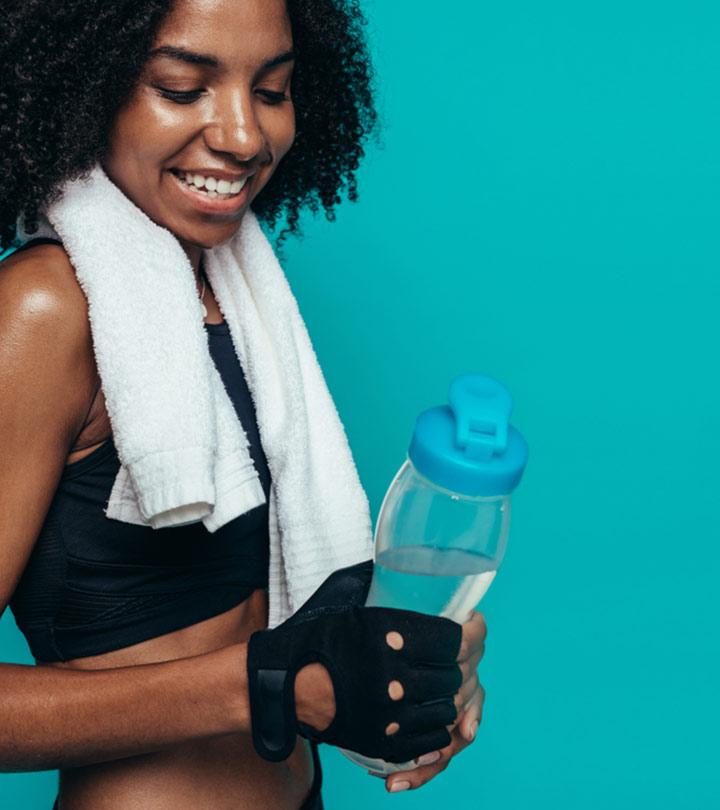 Cooling neck wraps can look like towels but aren't precisely towels. Some come with inbuilt cooling gels and icepacks that require freezing before use. Some of the best cooling neck wraps can really help cool your body after an intense workout and provide you with instant relief. They can also come in hand as a cold compress when you're burning up with a fever and can cover much more surface area of your body. They are also great to help relieve itching and other skin irritation caused by heat. Different manufacturers use different materials to make these products, and therefore it can get confusing to find the best one for you. We've written this article on some of the best cooling wraps that you can buy to solve this problem. Also, we've listed the pros and cons of each product so that you are better informed and can make an intelligent choice! So, what are you waiting for-go? Check out our list now!
10 Best Cooling Neck Wraps To Reduce Body Temperature In 2023
Enjoy your gym sessions while regulating your body temperature with the help of this neck cooling wrap. It comes with evaporative cooling technology that helps to lower your body temperature in extreme heat. This navy colored western neck wrap gives you relief from body overheat resulting from hiking, running, workout at the gym, and working in hot and humid weather. Polymer crystals are embedded in this product so that it can hold water for a long time. You just need to soak the neck wrap in cold water for 2-5 minutes and enjoy the cooling effect for up to 4 hours. Then, repeat the process. It can also be used as a bandana to keep your head cool and fresh. This reusable neck scarf is easy to clean by washing it by hand and then hanging it to air dry.
Pros
Lightweight
Affordable
Easy to use
Adjustable tie closure
Comfortable wear
Cons
Some may find the material a little uncomfortable.
Price at the time of publication: $5.58
Beat the heat with the icy cool effects of ARRIS Neck Ice Pack Wrap. This cooling neck wrap provides instant relief from body heat. This contoured neck pack remains flexible even when frozen. This allows it to be wrapped around your neck and shoulders comfortably. This helps in making you feel relaxed while using it. It is designed with nontoxic gel and leak-free seams and fabric for safe usage and an excellent skin-friendly experience. Embrace this ice pack to bid goodbye to humid and sweaty days.
Pros
Contoured design
Flexible
Skin-friendly
Leak-free seams
Hands-free design
Easy-to-use velcro fasteners
Cons
None

Price at the time of publication: $16.98
The REVIX Large Ice Pack does not require you to use your hands or extra force for a steady cooling effect. This cooling wrap comes with a fastener and can be fitted to cover the entire back area with ease. Give your arms some rest and let this ice pack evaporate your body heat away. The gel in this reusable pack cools up quickly and comforts for long durations while you are free to walk, jog, cook, or do anything that you like.
Pros
Wide back coverage
Velvety-soft texture
Stays in place
Travel-friendly
Reusable design
Cons
None
Price at the time of publication: $51.99
The Sukeen Cooling Towels are great for use during sports activities or working outdoors in the summer heat. These towels keep your body's temperature in check and absorb sweat to provide long-lasting natural cooling. They are healthy as they are not very cold and yet are highly effective in beating the heat. These towels are made of breathable microfibers, and are crafted with evaporation technology for comfortable cooling. If you sweat a lot, you need to rinse these towels with water from time to time as salty sweat reduces evaporation. They come with a waterproof carrying pouch for easy storage after use.
Pros
Easy to use
Portable
Easy to clean
Lightweight
Ideal for summer
Comes with waterproof carrying pouch
Cons
Price at the time of publication: $15.99
Enough with the bag of frozen peas! The Magic Gel Neck Ice Pack is here with its perfect shape and size to comfort your heated and sweaty shoulders. It stays flexible even when frozen so it easily contours and molds around your neck. Once frozen, it provides 25 minutes of ice-cold therapy. This pack is hand-stitched and made from high-quality material. It is highly durable and can be reused for up to 5 years. It is great for hot flashes when working in extreme heat or back from a run.
Pros
Lightweight
Durable
Reusable
Long-lasting coolness
Cons
None
Price at the time of publication: $16.49
This Frogg Toggs Cooling Towel works like a super-absorbent sponge when soaked in water, activating the evaporation process. As the water evaporates, it produces a super cooling effect on your body and regulates the temperature if it rises. This neck wrap is perfect for going out on a hot day or during your gym sessions. It is made of polyvinyl alcohol, which is not toxic, and is instead organic. If you want the towel to be cooler, you can keep it in the refrigerator for a few hours. The neck wrap can be machine or hand-washed. Check this video for a detailed review of the Frogg Toggs Cooling Towel.
Pros
Reusable
Breathable
Easy to carry
Non-slip design
Comfortable wear
Cons
The material might be thick for some.
Price at the time of publication: $9.99
When the heat gets irresistible, get these neck wraps that help dodge the harsh heat instantly. Just soak the towel in water and let the simple evaporating process do its work. These neck coolers for hot weather will keep you cool and control your body temperature for a few hours. You can rewet the towel and reuse it as many times you want. These cooling neck wraps are constructed with microfiber weave technology that makes the cooling super effective. These towels are worth being carried to yoga sessions, gym, running, jogging, swimming, hiking, and to a sunny beach. They absorb body sweat and take away the heat in no time.
Pros
Durable
Lightweight
Breathable
Hypoallergenic
Protects against UV exposure
Cons
Some may find the material a bit slippery.
Price at the time of publication: $9.99
Enjoy aromatherapy while cooling your body with this Sharper Image Neck And Shoulder Wrap. This neck wrap does not require water but needs to be kept in the freezer for 1-2 hours to activate its cooling agents. This product contains natural herbs and has a natural scent of lemongrass, lavender, peppermint, chamomile, wheat, and flax seeds. You can also use this neck wrap for thermal therapy by microwaving it for 30 seconds. This herbal neck wrap comes with an extra-tall collar so that it does not slip off your neck and shoulder easily. With a comfortable fit, this neck wrap helps to relax your muscles and curb body overheating instantly. Go through this video for an honest review of the Sharper Image Neck And Shoulder Wrap.
Pros
Durable
Soft fabric
Easy to carry
Reduces skin inflammation
Long-lasting cooling effect
Cons
Price at the time of publication: $19.99
Beat the heat and get relief from shoulder and upper back pain with the Comfytemp Neck Shoulder Ice Pack. It is filled with 30% more gel and freezes quickly to come in handy when you need it. It stays cool for a longer duration to comfort your aching body in injuries like sprain, tension, and bruises. Its efficient design sits perfectly on the shoulders and provides extra coverage. For maximum cooling, it can be used on both sides as its nylon fabric soothes your body deeply. The gel is evenly distributed for steady cooling and maximum comfort.
Pros
Flexible
High-collar design
Offers extra coverage
Easy to use
Cons
Price at the time of publication: $24.99
Rising body temperature can have various causes, and this neck wrap is a solution for most of them. Whether you have a fever or your body is overheated because of exercise or hot weather, this product helps to keep your temperature level in control and offers a cooling effect. It works as an ice pack that can be used as a neck baiter or a bandana. You can carry it anywhere with you and it adjusts perfectly to any neck size. It has 2 ice packs inside the wrap that help to keep it cool even on an extremely hot day. Keep those ice packs for neck to keep cool in the freezer, take them out, insert them into the wrap, and then put the wrap around your neck with the help of the adjustable velcro strap, it will cool you down in no time.
Pros
Reusable
Durable
Value for money
Long-lasting effect
Soothes inflammation
Cons
Some may find it slightly scratchy.
Price at the time of publication: $12.99
To choose the right neck wrap, go through our buying guide that will help you make the right decision.
How To Choose And Use Cooling Neck Wraps
The best cooling neck wrap has to be lightweight. It is because carrying a heavy piece of cloth around your neck while you exercise or are already overheated can cause discomfort.
Choose a neck wrap that is highly breathable as you do not want to feel suffocated. Also, this feature helps the product absorb sweat easily and leave you with a cooling sensation.
If the cooling effect dies in 30 minutes, then the neck wrap will require frequent rewetting or refrigeration, which can be a major hassle when you're out. So, opt for neck cooling scarves that have a long-lasting cooling effect of around 2 to 4 hours.
Check for the durability of the cooling neck wraps and their design quality. If your neck wrap wears out after a few uses, you'll be put through the inconvenience of having to invest in a new cooling wrap.
Neck wraps should be easy to clean as they do the job of absorbing the sweat. Look for ones that can be washed by using your hand or machine.
Now, here's a comprehensive guide on how to use these cooling neck wraps.
How To Use Cooling Neck Wraps Made Of Polymer
Step 1: Soak the neck wrap in water for a few minutes.
Step 2: Wring it to remove excess water.
Step 3: Snap the neck wrap to bring it to its shape.
Step 4: Place it around your neck like a towel.
Step 5: Repeat the process when the wrap loses the cooling effect.
How To Use Cooling Neck Wraps With Built-In Ice Packs And Gel
Step 1: If the neck wrap is made of gel, keep the gel wrap in the freezer. If it has detachable ice packs, take the ice packs off the wrap and keep it in the freezer. Do not soak in water.
Step 2: Take it out in an hour.
Step 3: Now, wrap it around your neck for cooling effect.
Step 4: Repeat the steps once the neck wrap loses the cooling effect.
Frequently Asked Questions
Do cooling neck wraps work?
Yes, cooling neck wraps work well to regulate your body temperature and control sweating.
Do neck gaiters keep you cool?
Yes, neck gaiters keep you cool when you soak them in water, wring, and snap them before putting them around your neck.
Do cooling towels actually work?
Cooling towels work quite effectively as they keep your body cool and protect it against overheating.
How long do cooling neck wraps last?
The effect of a cooling neck wrap lasts for two hours. Reactivate the wrap by submerging it in cold water for one to two minutes to use it again.
How do you clean cooling neck wrap?
• Put a few drops of mild liquid soap on your palms.
• Massage the wrap with the soap and form a lather.
• Rinse it in cold water. Remove all the soap from the wrap.
• Let it air-dry.
Can you machine-wash cooling neck wraps?
Yes. Some cooling neck wraps like Frogg Toggs Cooling Towel
are made of sturdy, reusable material. You can wash these durable wraps in a washing machine.
Recommended Articles
Best Cooling Towels To Keep You Chill During Summers
Best Cooling Headbands
Best Tempur-Pedic Pillows To Revolutionize Beauty Sleep
Best Products To Get Rid Of Double Chin
Best Neck Massagers For Relaxed Muscles