The 15 Best Natural-Looking Mascaras For Lashes
Enhance your no-makeup look by adding richly-pigmented eye makeup to your cart! If you are looking for the best natural-looking mascara available on the market, then you are definitely in the right place. Most people desire the no-makeup makeup look, and to ace it, you need natural-looking makeup products for an enhanced beauty. The best way to begin is to start with your eyes and grab the perfect natural mascara.
Natural mascaras are expertly-crafted with ingredients that are not harsh on the delicate eyelashes and help strengthen them. However, the market is filled with many options, and finding the right fit might be difficult. This article intends to make your search missions easier.
Here, we have made a list of the 15 most natural-looking mascara for your lashes that you must consider including in your makeup collection right away. Scroll down to check out the list.
Top 15 Best Natural-Looking Mascara For Amazing Eyelashes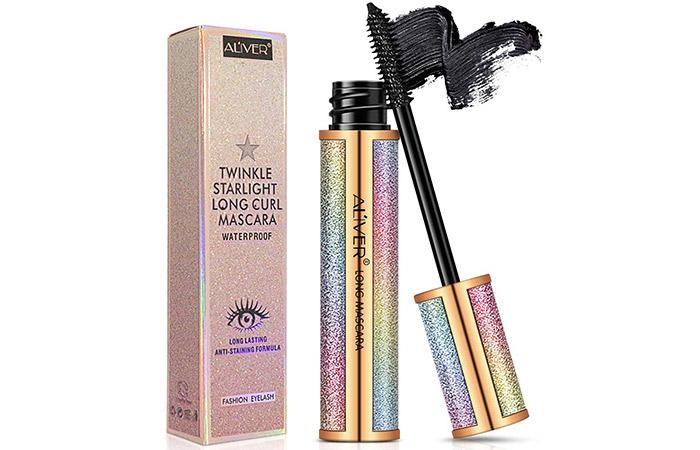 This waterproof formula creates thicker fanned lashes with just one coat of its clump-free formula. The smooth and creamy formula paired with a natural bristle brush instantly boosts your lashes with length and volume and ensures that it stays that way all day long. This clean mascara is also easy to remove with some warm water or makeup remover. The hypoallergenic formula also makes it safe for contact lens wearers and those with sensitive eyes.
Pros
Suitable for everyday wear
Easy to apply and remove
Gentle formula
No flaking or clumping
Vegan and cruelty-free
Cons
Applying too many coats may cause your lashes to look like spider legs.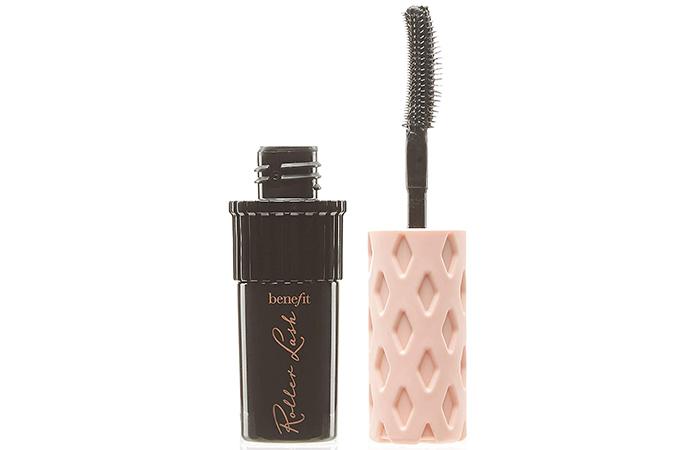 Sweep on this unique formula from Benefit Cosmetics for voluminous, healthier-looking lashes. The travel size mascara comes in cute packaging with a Hook 'n' Roll brush. You can think of it as a roller for your eyelashes that helps to separate and lift your wispy lashes. Formulated with serin and provitamin B5, the formula conditions your lashes and gives a satin finish. The fullest volumizing feature offers visible lift and long-lasting curl up to 12 hours so there's no need for repeated touch-ups. Check out this video for a detailed review of a tester's experience with the water-resistant product.
Pros
Contains serin and provitamin B5
Water-resistant mascara
Long-lasting wear
Travel size
Cons
Travel size packaging means it comes with comparatively less product.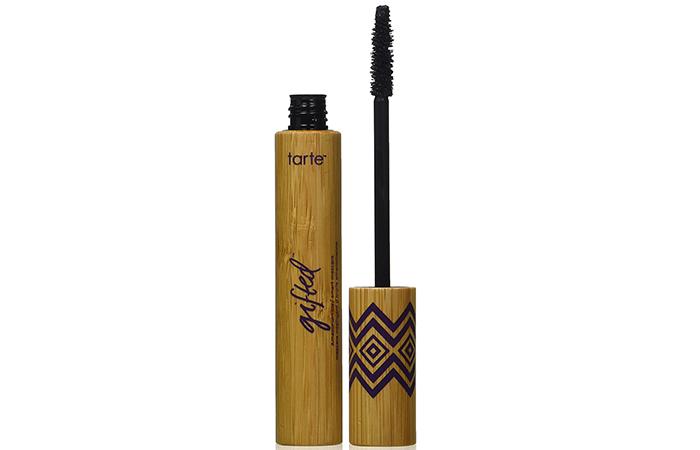 This dermatologist-tested, natural mascara from Tarte is your ideal companion for lashed definition. The smart mascara is the perfect pick if you want natural-looking lashes with understated drama. Ideal for daily use, it works to promote healthier eyelashes by strengthening dry and brittle ones to prevent lash loss. It is truly a smart mascara in every sense as it addresses and treats the lash concerns while giving you lengthy and voluminous lashes. Formulated using skin-invigorating ingredients such as vitamin C, Amazonian clay, provitamin B5, carnauba wax, and rice bran wax, the lash-conditioning properties of this product are highly beneficial. Reviews on online forums attest that it is truly a gem for anyone looking for some added benefits in their everyday mascara.
Contains great ingredients
Nourishes, repairs, and replenishes lashes
Suitable for everyday wear
Cruelty-free
Dermatologist-tested
Ophthalmologist tested
Cons
May not be suitable for sensitive eyes
Pro tip: Using a finer brush for this mascara will do you good in avoiding any excess application.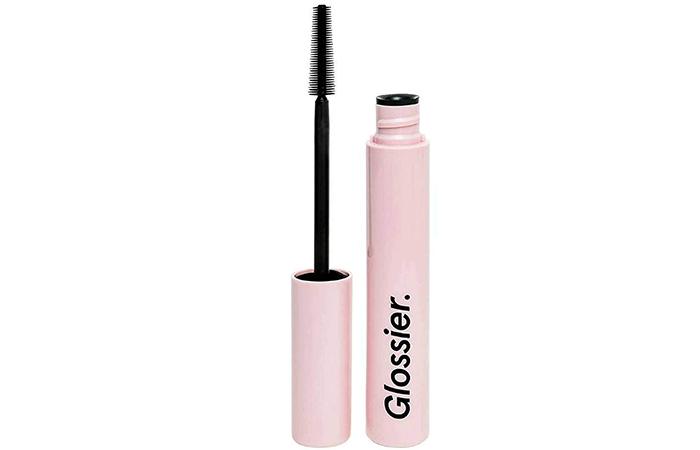 For all you lazy gals, this product from Glossier requires very little maintenance. Expect some added length and volume that enhances your natural lashes without clumping. Designed with teeny-tiny fibers, this dermatologist-tested mascara lifts and locks each lash in its place for natural beauty enhancement. The natural formula is also water-resistant but not waterproof which means some warm water will do the trick when you need to hit the bed at the end of a busy day. The non-irritating formula is suitable for sensitive eyes and contact lens wearers. It is also not tested on animals, making it an ideal cruelty-free option.
Pros
Hypoallergenic
Dermatologist-tested
Ophthalmologist tested
Cruelty-free
Paraben-free
Cons
May not be the best pick if you want a dramatic look with extra volume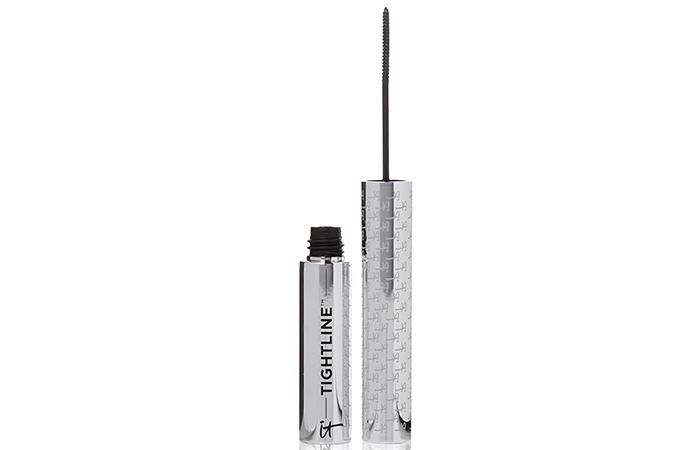 A lash primer and eyeliner that also works as a mascara, we now understand why this product is raved by beauty bloggers everywhere. This peptide-infused mascara is designed by plastic surgeons to coat your lashes right from the roots to the tip for an instant lash lengthening effect. Infused with hydrolyzed collagen, jojoba oil, biotin, chamomile, amino acids, proteins, and antioxidants, it offers ultra-conditioning by nourishing your lashes for better results. Unlike your normal mascaras, the groundbreaking skinny mascara wand coats even the first ⅓ third of the lashes with a soft black shade to give you the look of a fuller lash line.
Pros
3-1 formula
Infused with lash loving peptides
Unique design
Suitable for everyday use
Cons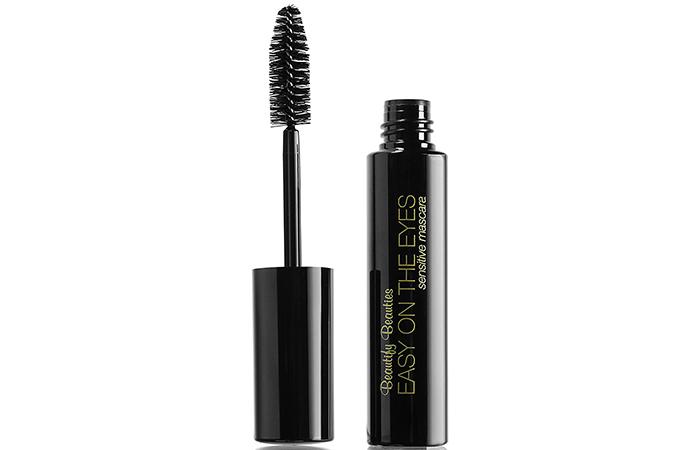 This natural-looking mascara is perfect for daily use whether you are heading off to work or Sunday brunch with your girls. The gentle hypoallergenic formula is made with natural ingredients and suitable for the most sensitive eyes and contact lens wearers. Carefully designed using natural clays and waxes, it strengthens and nourishes the lashes for a smudge-free look. The highly pigmented formula also makes it possible to create varied looks ranging from subtle to the most dramatic eye makeup look. This is one of the best natural looking mascaras has garnered several positive reviews online as it is easy to wash off with soap and water or your favorite makeup remover.
Pros
Buildable formula
Flake-free finish
Fragrance-free
Made using natural ingredients.
Cons
Not as long-lasting compared to other products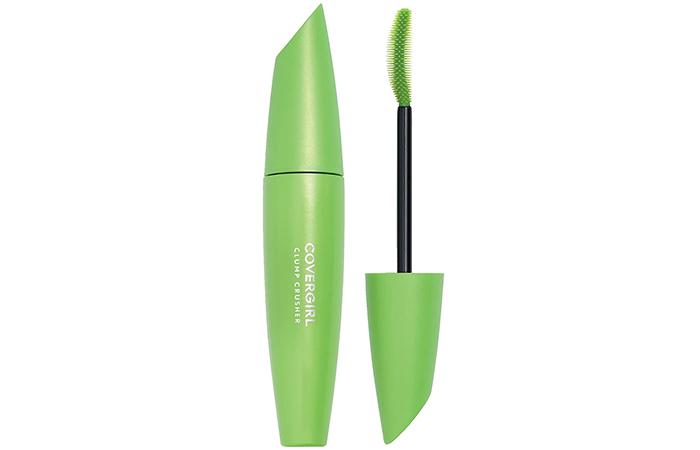 Next on our list of the best natural-looking mascara is Covergirl's Clump Crusher. Despite its claim of giving dramatic volume, this mascara works great to create natural-looking lashes. The fine bristles help build volume without clumping by beautifully separating each lash with a single stroke for smooth application. The curved brush design ensures that the lashes are covered from root to tip with natural fibers to give the right volume and build. Ethically-conscious reviewers highly recommend this clean mascara as it does not undergo animal testing.
Pros
20 times more volume
Available in 5 shades
Even distribution from root to tip
Vegan
Free of formaldehyde, talc, mineral oil, phthalates, parabens, or sulfates.
Cons
Need to put it in a gentle and delicate manner to avoid clumping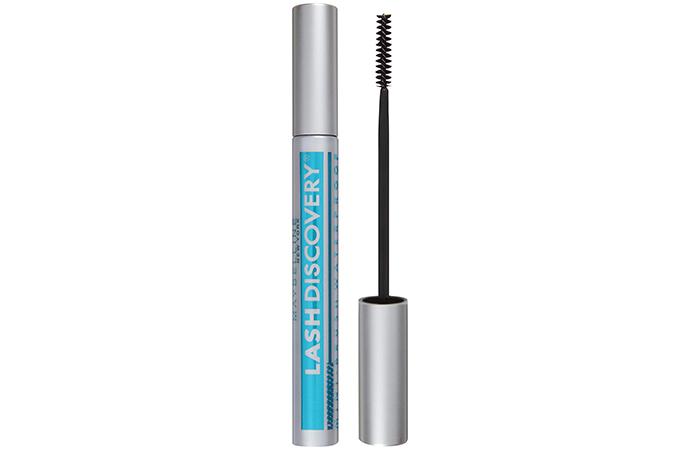 This mascara is designed with an exclusive lash-catching mini brush to get perfectly defined and separated lashes from root to tip. Reviewers rave about the unique design of the brush that ensures there are no clumps or globs. A few upward strokes give you lengthened and curved lashes to define the best feature of your face — your eyes. The smudge-proof waterproof formula is also ophthalmologist-tested and contact lens-safe.
Pros
Zero clumping
Suitable for contact lens wearers
Available in both waterproof and washable formulas
Hypoallergenic
Cons
Doesn't give extra volume, but perfect for everyday wear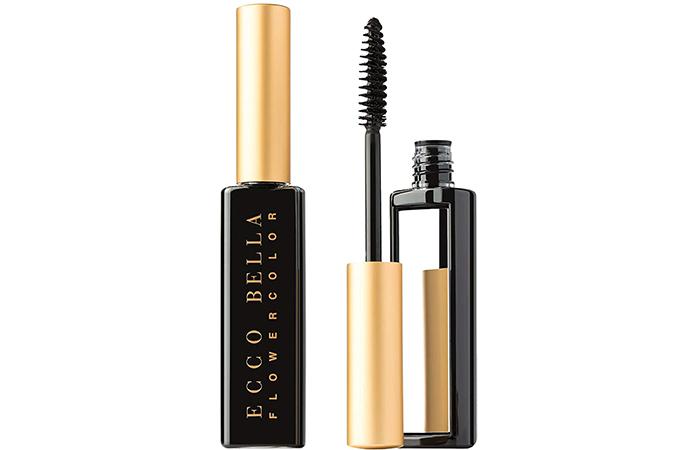 This clean mascara is perfect for a subtle natural look for everyday wear. Made with clay and flower cutins, the smooth all-natural mascara gives fuller longer-looking lashes without clumping. The natural mascara is specially formulated for sensitive eyes and is easy to apply and remove without scrubbing. Reviews on online forums highly praise its convenient mirror tube with a uniquely designed brush that coats and separates each lash. The natural formula is also free of parabens, fragrance, and gluten. It is also not tested on animals, making it a favorite among ethically-conscious makeup lovers. It is the most natural-looking mascara with great buildable coverage.
Pros
All-day wear
Vegan
Cruelty-free
Available in black and brown
Cons
Contains palmitic acid from palm oil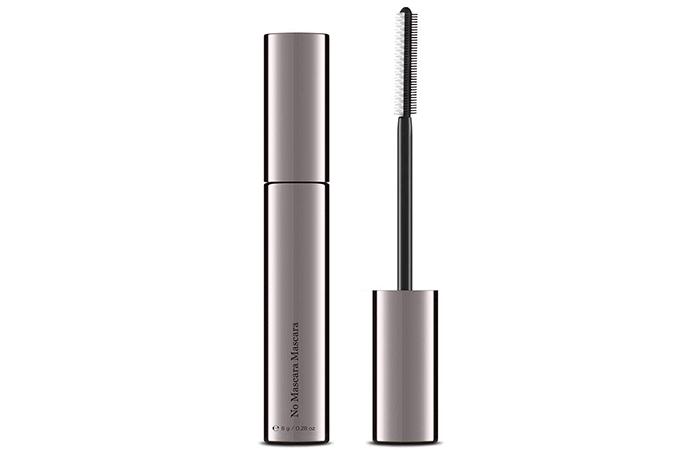 The No Mascara Mascara has spawned into a fan favorite, making it into our list of the best natural-looking mascara. Scientifically formulated using biotin and neuropeptides, the 2-in-1 lash treatment and mascara conditions and strengthens the lashes. Suitable for everyday wear, it gives fuller and longer-looking lashes. If that's not enough, the curling mascara features a deep color that is universally suited for all skin tones. Additionally, it is not tested on animals, making it an ideal cruelty-free mascara.
Pros
Unique wand for lash definition
Anti-aging eyelash treatment
Suitable for daily use
Strengthening and nourishing formula
Cons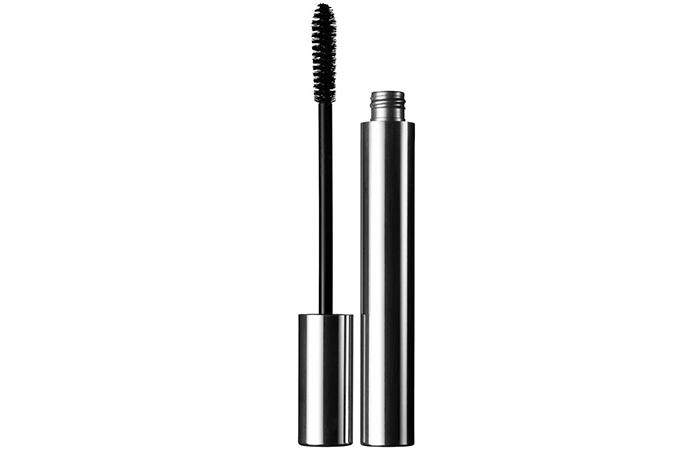 Just like the name suggests, Clinique's Naturally Glossy Mascara does exactly what it says: It delivers excellent lash separation and definition. The natural mascara comes in a sleek silver tube-sized bottle with a long applicator brush. Several reviewers recommend its gel-based formula that naturally lengthens eyelashes with a glossy finish. It is available in 2 shades — Jet Black and Jet Brown.
Pros
Ophthalmologist-tested
Perfect for a no-makeup makeup look
Sleek packaging
Naturally glossy appearance
Cons
Not suitable for a dramatic look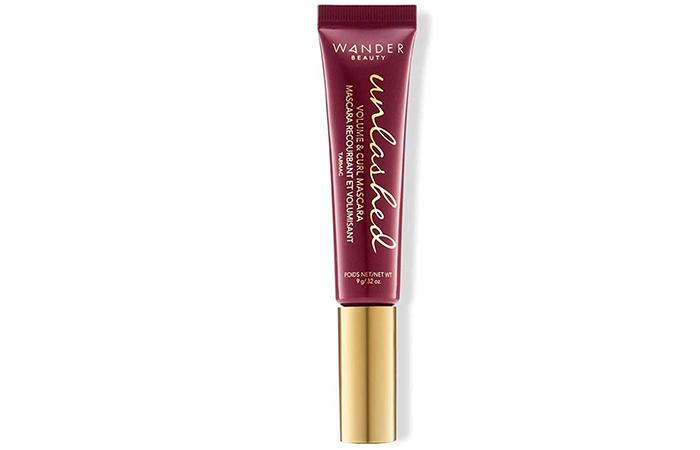 Finding the best natural mascara can be quite a struggle when you are spoiled with choices. However, this subtle lash enhancement product from Wander Beauty is sure to be a hit with its long-lasting formula and natural ingredients. Expect fuller-looking lashes with its unique fine-toothed comb that separates and coats lashes from root to tip while keeping them natural. The dome-tip mascara wand with staggered bristles can be angled in different ways to create a range of looks from subtle to the most dramatic. This ophthalmologist-tested, natural mascara is infused with a blend of lash-loving ingredients such as peach leaf and licorice root extract, trehalose, plus vitamins A, C, and E that helps condition and strengthen lashes while preventing fallouts.
Pros
Cruelty-free
Free of synthetic fragrances
Offers multiple benefits to lashes
Formulated without phthalates, parabens, mineral oil, and gluten.
Cons
The packaging may not be convenient for all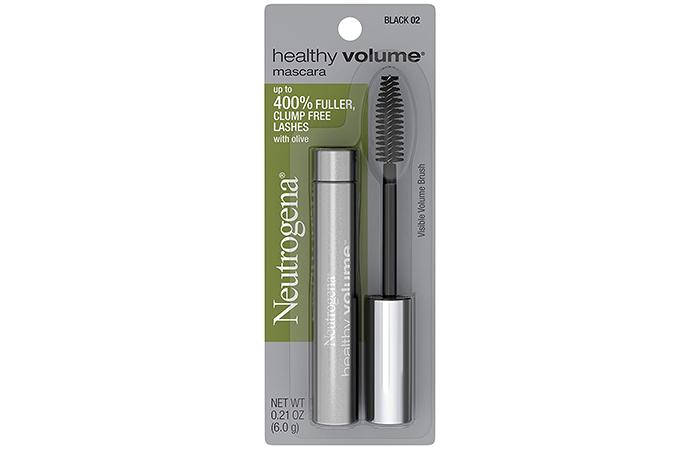 Neutrogena's mascara is your ultimate companion to create natural voluminous lashes. The olive oil-infused natural formula plumps and conditions your lashes from the inside out. But most importantly it won't smudge, flake, or clump, giving you naturally defined and healthy-looking lashes in just one sweep. The light mascara is available in 4 different colors and waterproof and non-waterproof formulas to choose from.
Pros
Rich volume-building color
Suitable for sensitive eyes and is contact lens-safe
Dermatologist and ophthalmologist-tested
Easy to remove
Cons
Pleasingly chameleonic, Vivienne Sabó Paris's mascara Cabaret Premiere is the perfect everyday companion for your eyes. It provides defined lashes with just one coat and creates a voluminous, lushly textured, and lustrous effect. In addition, the lightweight formula doesn't clump or transfer to achieve feathery lashes. Reviewers attest that the mascara is easy to remove with a makeup remover without affecting the lash lines.
Pros
Cruelty-free
Lightweight
Easy to apply and remove
Gentle formula
No flaking or clumping
Suitable for everyday use
Cons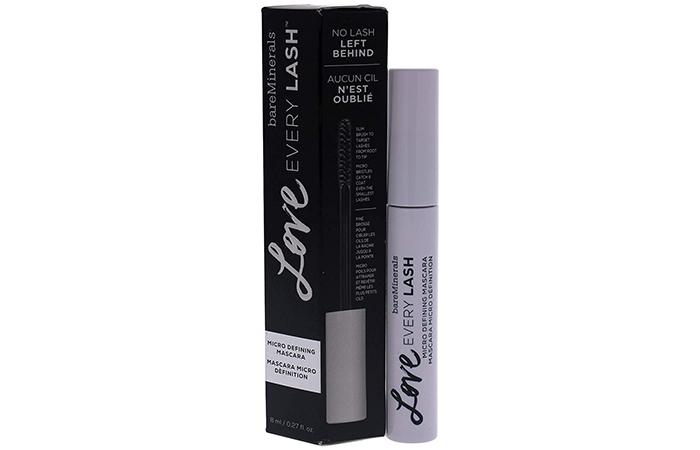 The one thing that caught our attention with this bareMinerals mascara is the slim wand and tiny bristles it comes with. The unique design of the wand helps provide a soft definition and catches every lash and coats it from root to tip including the hard-to-reach bottom and corner lashes. Formulated using fortifying ingredients, it helps nourish and condition lashes. The jet black formula is ideal to create fluffy lashes by fanning out each one to give you the desired look.
Pros
Unique applicator brush
Nourishing formula
Easy to apply
Coats each individual lash
Cons
Multiple coats needed if you want to go for a slightly dramatic look.
*The prices provided in this article are based on the latest available information. However, they may vary due to changes in pricing by the seller and/or promotional offers.
Below, take a look at our detailed buying guide for most natural-looking mascaras.
Buying Guide For Natural-Looking Mascara
How Do I Choose The Right Mascara?
Choosing the right mascara depends on various factors. Let's take a look at them:
Formula: Unlike before, you now get innovative formulas that are enriched with natural ingredients. Not only are they safe for sensitive eyes, but some formulas also help strengthen and nourish your lashes by reducing fallouts. But it is safer to opt for a dermatologist-tested or expert-recommended mascara if you have sensitive eyes. Then there are those formulas that are specially designed for long-lasting wear or feature a clear texture that is more suitable for no-makeup makeup looks.
How To Apply Natural-Looking Mascara?
Below are the steps you need to follow when applying a natural-looking mascara:
Next, get the appropriate amount of product on the wand and coat your lashes from root to tip in a wriggling motion.
If you wish for dramatic volume or length, repeat the above step until you get the desired degree of length and volume.
Once the mascara has completely dried, you can opt for curling your lashes again with a lash curler for better-looking lashes.
How Can I Make My Mascara Look Natural?
First and foremost, choose a mascara that doesn't clump or flake. For a more natural look, make sure you apply no more than 3 coats of mascara on your lashes. The most common mistake that most people make is using an old or expired product that has more chances of drying up and flaking, giving you a look that is far from natural lashes. Also, make sure to avoid using a primer if you want natural-looking lashes.
Why Trust StyleCraze?
Srijita De, who authored this article is passionate about keeping up with the newest trends in makeup. She understands that mascara is an indispensable tool in one's makeup arsenal. She conducted extensive research to list down the above selection of the best ones for you. She checked user feedback, considered the formulation of the products to prepare the list.
Frequently Asked Questions
What is the healthiest mascara for your eyelashes?
Many mascaras are formulated using natural ingredients that strengthen and nourish lashes such as Benefit Cosmetics roller lash mascara, Tarte Cosmetics smart mascara, and IT Cosmetics tightline mascara.
What is the safest mascara to use?
If you have got sensitive eyes, then it would be best to go for a hypoallergenic and fragrance-free formula. Many mascaras are specially formulated without any non-irritant ingredients which makes them safe for sensitive eyes.
Why does my mascara always look clumpy?
Mascara can clump for a few reasons. The first reason being taking too much product on the wand. Another reason for clumps could be applying multiple coats of mascara too quickly.
Is clear mascara better for your lashes?
Clear mascara is the ideal choice if you want more natural-looking lashes with zero drama. They look just like your lashes, but only better.
Does brown mascara look more natural?
Yes. Brown shade naturally complements the skin tone and makeup effortlessly. As a result, it looks more natural and subtle.
Recommended Articles