11 Best Travel Toothbrushes Of 2020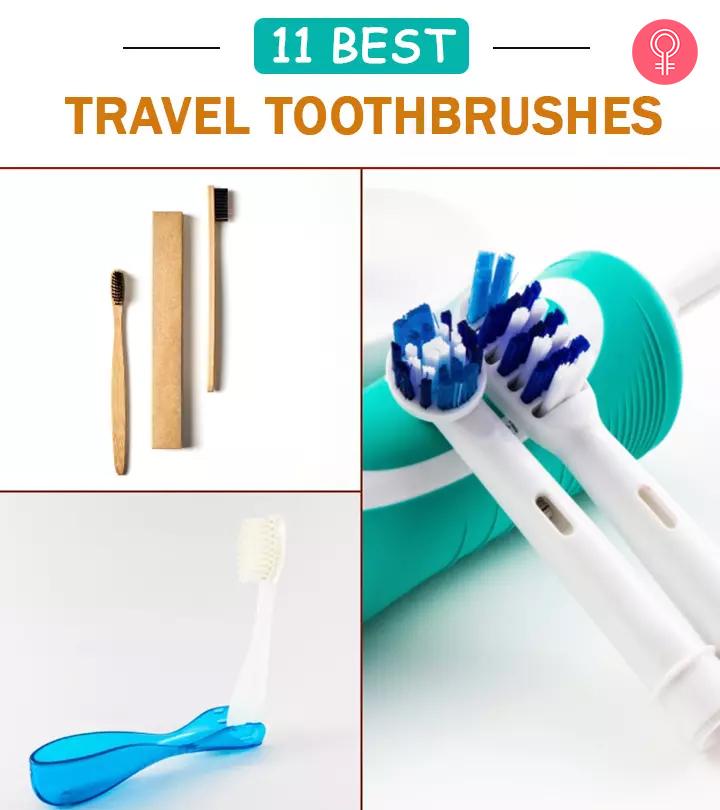 Brushing your teeth two times a day for at least 2 minutes each is a vital habit that you must inculcate at an early age. The school and our parents did an excellent job of drilling that into our heads, and the fear of painful dentist appointments sealed the deal for the rest of us. Hence, it goes without saying that a toothbrush is the most important thing on our packing lists whenever we travel, irrespective of the destination or the duration of the journey.
However, not many of us stop to think about what we might require of a travel toothbrush. If you agree and don't think your travel toothbrush needs to be a little more than your regular at-home toothbrush, keep reading. In this article, we will discuss the best travel toothbrushes and why they are so amazing.
Why Do You Need The Right Travel Toothbrush?
Ordinary toothbrushes do a reasonably decent job of cleaning your teeth – that's what they are primarily designed to do. However, when traveling, you need your toothbrush to not only clean your teeth but also stay clean when not in use. With most regular toothbrushes, there isn't much you can do apart from throwing them in a plastic bag while you are on the move. But that isn't safe for either the toothbrush or the planet.
That's where travel toothbrushes come in handy. Most of them come with custom cases in which you can store your toothbrush and forget about it. Below, we have compiled a comprehensive list of the best travel toothbrushes that you can check out and pack for your next trip. Read on!
11 Best Travel Toothbrushes Of 2020
The Smart Series toothbrush from Oral-B is one of the best travel toothbrushes on the market. It is a rechargeable electric toothbrush equipped with Bluetooth technology that connects it to your smartphone. The Oral-B app on your phone provides real-time feedback to help you brush your teeth properly and develop healthy dental habits.
The Cross Action round brush head has perfectly angled bristles that clean your teeth with precision. The 3D cleaning uses oscillating, rotating, and pulsating techniques to remove 100% more plaque than manual toothbrushes. The travel case included in the pack is a convenient and safe way to carry your toothbrush along on your adventures.
Pros
Rechargeable battery
3 replaceable brush heads
Bluetooth connectivity
Refill stand included
Travel case included
Real-time feedback via the app
6 brushing modes
Compatible with all Oral-B brush heads
Visible pressure sensor
Enabled with Amazon Dash Replenishment 
Cons
None 
The Philips Sonic are Protective Clean Toothbrush is your go-to choice when you want to keep your teeth and gums healthy while on the go. It provides a safe and gentle brushing experience that is superior to anything offered by a manual toothbrush. The pressure sensor protects your teeth by gently pulsing to make you aware if you are brushing too hard. There are three in-built brushing modes that you can choose from: Clean, White, and Gum Care.
Pros
Pressure sensor
3 brushing modes
14-day battery life
Rechargeable battery
2-minute timer with quad pacer
Dentist-recommended
Reminder to replace the brush head
Travel case included
Travel charger included
Compatible with all Sonicare brush heads 
Cons
None 
This rechargeable toothbrush from Oral-B is just what the dentist recommends for stronger teeth and healthier gums. It has a programmable 360 SmartRing feature that lights up with LED lights, giving you a customizable brushing experience. The 3D cleaning action on the bristles includes rotation, oscillation, and pulsation, which help break down and remove plaque to give you significantly cleaner teeth with every use. There are five inbuilt brushing modes in the device for different dental needs, such as gum care, daily clean, whitening, sensitive, and pro-clean.
Pros
Round brush head for better cleaning
60-day risk-free trial
5 brushing modes
Real-time feedback via an app
Rechargeable toothbrush
Travel case included
Enabled with Amazon Dash Replenishment
3D cleaning action
360 SmartRing with LED lights 
Cons
The AquaSonic Vibe looks deceptively elegant with a sleek and stunning satin rose gold handle. Inside is a powerful motor that produces 40,000 vibrations per minute, giving your teeth the powerful deep-cleaning they require. The package includes eight DuPont brush heads and a custom hard-shell travel case that protects your toothbrush through all your adventures. The AquaSonic removes 10 times more plaque from your teeth than a regular manual toothbrush. The whitening mode uses inverted frequencies to whiten your teeth by removing stains.
Pros
8 DuPont brush heads
Travel case included
4 brushing modes
A single charge lasts 4 weeks
Wireless charging
2-minute timer
Waterproof handle
Lightweight design 
Cons
Not suitable for sensitive teeth. 
The Fairywill Dual Travel Toothbrush Set is a set of two toothbrushes and 10 brush heads to help care for the family's oral health. The affordable travel toothbrush set has an inbuilt 2-minute timer that guides you towards developing proper dental care habits. It improves gum health and offers superior cleaning. The five brush modes, named Clean, White, Polish, Sensitive, and Massage, give you the freedom to personalize your brushing routine according to your oral hygiene requirements.
Pros
Inbuilt smart timer
5 brushing modes
10 DuPont brush heads
USB-rechargeable
2 travel cases included
Long-lasting charge
Lightweight design
IPX7 waterproof rating 
Cons
This charming set of travel toothbrushes from Doctor Plotka cares for your teeth and gums, keeping them clean and healthy while you journey on to unexplored vistas. Toothbrushes can be a dangerous breeding ground for bacteria and other microorganisms. But the proprietary silver bristles technology on this toothbrush kills 99.9% bacteria within 6 hours, keeping it sterile and ready to use day after day. The folding design makes it compact and easy to store, so you don't need to worry about the bristles getting dirty.
Pros
Foldable toothbrush
Ergonomic handle
High-quality flossing-bristles
Kills bacteria in 6 hours
Proprietary silver bristle technology
Removes odor-causing bacteria
Affordable 
Cons
The Zyablyk Bamboo Travel Toothbrush set is perfect for you and your family. As a set of three numbered toothbrushes, it keeps your toothbrushes from getting mixed up. You could also keep the whole set for yourself – one for home, one for traveling, and the third one as a backup or wherever else you may require it. The eco-friendly bamboo material goes a long way in helping reduce your carbon footprint. The soft, curved bristles are also excellent for oral hygiene, keeping your teeth and gums clean and healthy.
Pros
Eco-friendly material
BPA-free
Travel case included
Biodegradable
Soft bristles
Numbered toothbrushes
No colorants or chemicals 
Cons
Travel case cracks easily.
Bristles may shed with use. 
This folding toothbrush from Gum Ortho is perfect for keeping your teeth clean while traveling. The unique handle turns into a cap that protects the toothbrush from getting dirty when not in use. It is particularly recommended for users with braces who may be undergoing orthodontic treatment. For such users, keeping teeth clean and healthy is crucial. This toothbrush delivers well on that front with its innovative V-shaped and grooved bristles that fit comfortably around brackets and wires.
Pros
Compact packaging
Compatible with braces
Antibacterial
Pack of 12
Foldable design
Affordable 
Cons
Availability may be an issue.
Flimsy design 
The Leafico Bamboo Toothbrush has bristles infused with charcoal that not only keep your teeth clean but also whiten them naturally with use. It is made of eco-friendly and sustainable bamboo and also comes with a matching bamboo carrying case. The handle is ergonomically designed to give you a comfortable grip. The set is completely free of plastic and BPA, so you can be sure that you are not contributing to landfill waste that ends up choking our oceans.
Pros
Eco-friendly
BPA-free
Vegan
Soft bristles
Infused with charcoal
Travel case included 
Cons
Bristles may grow stiff with use.
Travel case cracks easily. 
The Allegro Travel Electric Toothbrush blends hygiene with style to give you an elegant toothbrush that you can carry along on all your adventures and keep clean without much hassle. It features four amazing functions: drying, UV sterilization, portability, and inductive charging. The inbuilt UV light and heating plate kill 99.72% germs in 15 minutes and completely dry your toothbrush in another 15 minutes, keeping it hygienic and pristine until next use.
Pros
Inbuilt UV sanitizer
Inbuilt toothbrush dryer
3 brushing modes
2-minute automatic shut-off
Inbuilt quad-pacer
1-year warranty 
Cons
Availability may be an issue.
Quality control issues 
The Sarmocare Sonic Electric Toothbrush uses advanced sonic technology that delivers 40,000 vibrations per minute to rid your teeth of germs, plaque, and stains. The five brushing modes and three intensity levels allow you to choose from 15 brushing options, giving you a thoroughly customized oral care routine. The toothbrush comes with a hard shell travel case, so you can carry it around safely and comfortably. The USB charging is another bonus, as is the powerful battery that lasts 30 days on a single charge, making it all the more travel-friendly.
Pros
Waterproof
Travel-case included
5 brushing modes
3 intensity levels
Long-lasting battery 
Cons
Not value for money.
Quality control issues 
That was our round-up of the 11 best travel toothbrushes on the market right now. Keep reading to learn more about the different types of toothbrushes you choose from and other things to keep in mind when purchasing a travel toothbrush for your next vacation.
Types Of Toothbrushes
Toothbrushes are mainly of two types – manual and electric. Which one you should pick for travel depends solely on your preferences. Manual toothbrushes are more common and less expensive. But the popularity of electric toothbrushes lies in the fact that they are far more efficient and offer a lot more benefits for your teeth.
The high speed, along with rotating and pulsating features, provides deep cleaning that can never be matched by a manual toothbrush. They help remove plaque, massage your gums, and switch speed, depending on the sensitivity of your teeth. Electric toothbrushes are a fantastic way to maintain optimal oral hygiene, even when on the go.
But irrespective of what you choose, whether manual or electric, your travel toothbrush must come with some features that make it compact and easy to pack and carry around. Let's look at some features you need to consider when purchasing the best travel toothbrush.
Things To Consider When Purchasing The Best Travel Toothbrush
The size and shape of your toothbrush go a long way to determining how travel-friendly it really is. A compact, foldable design is easy to pack and carry since you don't have to worry about a dedicated case to hold the toothbrush in. Even if you choose a toothbrush with a carrying case, a smaller size would take up less space and be more convenient.
A travel toothbrush needs to be appropriately stored while traveling, so it stays clean, dry, and is safe to use. Travel cases come in handy for this purpose. Make sure that your travel case is sturdy and will keep your toothbrush safe and in one piece until you arrive at your destination. This is an especially important consideration for electric toothbrushes as they are more vulnerable to travel-related damage.
If you are going to take an electric toothbrush along on your journey, it must have a long-lasting battery. Many electric toothbrushes last up to 30 days before they need to be charged again. A lasting battery is convenient, so you don't have to worry about running out of charge while on holiday. It also saves you the hassle of packing charging cables and plugs to keep the toothbrush working.
Any toothbrush is suitable as long as it has got the basics covered: it keeps your teeth clean and has a case to stay clean and dry in. But who doesn't love perks? You can always look for anything extra your toothbrush might be offering to sweeten the deal. Electric toothbrushes are great since they provide gum massages, teeth whitening, inbuilt timers, and more. But some manual toothbrushes are also above average with antibacterial bristles, UV sterilization cases, and more.
Irrespective of what you choose to buy, remember to check that it is within your budget. It is easy to get tempted by expensive brands, but you may end up overpaying. Do the research, check out all the features, and choose the toothbrush that offers you the maximum value for your money.
That was our lowdown of the best travel toothbrushes that you must check out before your next trip. We hope the buying guide helped you make the right choice for yourself and your family, especially since a few products on our list are available as family packs. Good dental hygiene is essential, and there's no reason you should sacrifice that while on holiday. Take your pick from these best travel toothbrushes.
Recommended Articles
The following two tabs change content below.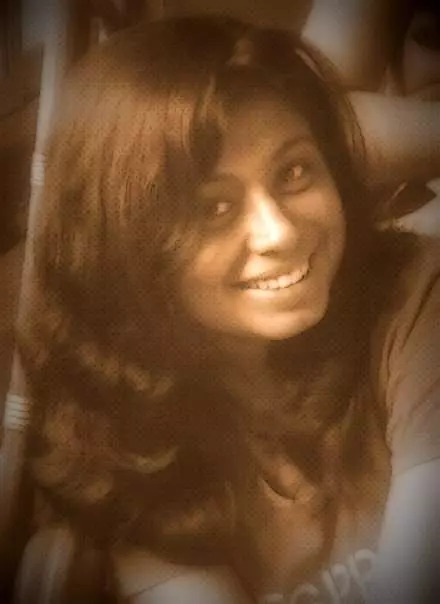 Latest posts by Sakshi Bahal (see all)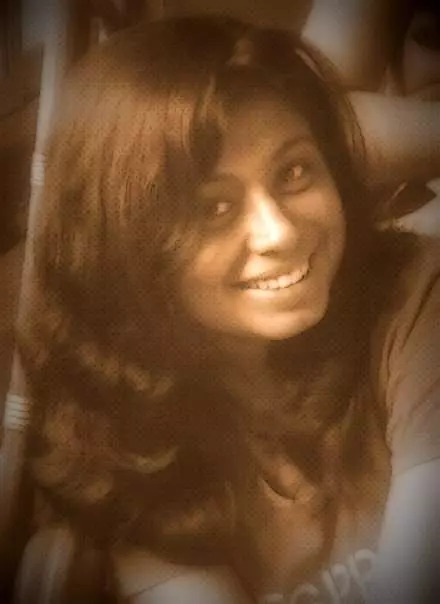 Sakshi Bahal
Sakshi Bahal has a Masters degree in English Literature from Calcutta University. She was a part of the editorial team of her school magazine. Her love for writing inspired her to take up literature and follow that up with creative writing after completing her education. She has been writing on beauty and skin care for the past 4 years.Sakshi has also authored a compilation of high school essays. A self-declared bookworm, she enjoys traveling, music, movies, and lots of coffee.