Best DKNY Perfumes For Women – Our Top 10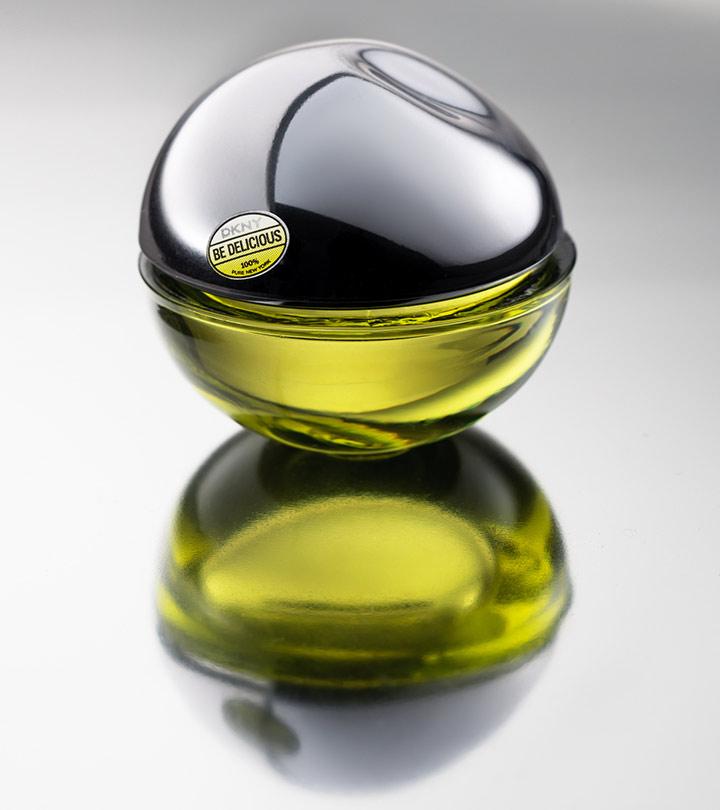 DKNY was the brainchild of Donna Karan. She wanted modern women to have a huge range of perfumes. Her fragrances are sophisticated and classic. The best DKNY perfumes for women are available with floral, fruity, and woody notes. These scents are intoxicating, and they keep you feeling refreshed all day. In addition, these perfumes come in uniquely crafted bottles. For perfect everyday perfumes, special occasions, and evening wear, try out some of the 10 best DKNY perfumes listed in this article. Check them out below!
Best DKNY Perfumes For Women – Our Top 10
This is a fruity fragrance from DKNY and has been made around the base floral fragrances. The woody and floral notes create a fresh and sensuous feel when worn. The main essence in Be Delicious consists of grapefruit and apple. Take a look at this video to know more about the product.
Another success from the house of DKNY, EDP is a unique classification in the range of floral fragrances for women. Some of its notes include daffodils, birch and oranges which are a favourite among women who like the floral feel in their perfume.
The Golden Delicious variant in DKNY perfumes for women includes fresh Orange, rose, sandalwood, and Apple fragrances. They are all very brilliantly merged in this type giving a rich feel of floral and fruity combination. The Golden apple is known to provide an elegant and magical element to the life of the perfume.
This is a very famous fragrance from the Delicious series of DKNY. It offers the ever refreshing fragrance of the night blooming orchids, martini, jasmine, and iris essence. It is apt for daily use and provides all-day freshness.
This fragrance from DKNY specializes in the floral notes those coming from petals of rose, jasmine, amber and vanilla. The heart of the fragrance is on a complete floral note. DKNY Pure has a base of Orchid and sandalwood that further enhances the fragrance.
This classifies well in the daytime choice for perfumes with women. Fragrances such as vanilla, jasmine and sandalwood embrace the essence of Cashmere. The DKNY Cashmere, just as the name suggests has a very soft and silky feel to it.
[ Read: Top French Perfumes For Women ]
This fragrance from DKNY is characterized by fragrances from two different sources, one of lily and the other of amber. With seductive features of lily and warm touch of amber, it is the most sought after choice in the range of attractive feminine perfumes.
DKNY energizing is an acclaimed set of fragrances for women that consist of a blend of essences of nectar, figs, greens and even grapefruit to form a very refreshing fragrance.
[ Read: Best Yardley Perfumes For Women ]
The DKNY Summer perfume by Donna Karan has a citrus fragrance. The top notes of this perfume are a blend of citruses, vodka, and violet leaf. The middle notes include narcissus, lotus, and orchid, while the base notes are woody and birch.
This is the most sensuous of the available perfume types that spells the sophistication of the wearer and women dig its notes of spices such as cloves, pepper and saffron.
[ Read: Best Yardley Perfumes For Women ]
*Subject to Availability
You could find most DKNY perfumes in India.
Why Trust StyleCraze?
The author, Jyotsana Rao, is a makeup enthusiast and loves reviewing new products as they hit the shelves. She recommends using these exquisite DKNY perfumes to make you feel like the chic and sophisticated woman you are. She went through hundreds of user reviews and product specifications to curate this list. These fragrances are available with floral, fruity, and woody notes to cater to every taste and occasion.
Recommended Articles