10 Best MAC Pink Lipsticks – Our Top Picks
Choose your favorite shades to enhance your lips with the best-staying power and chic looks.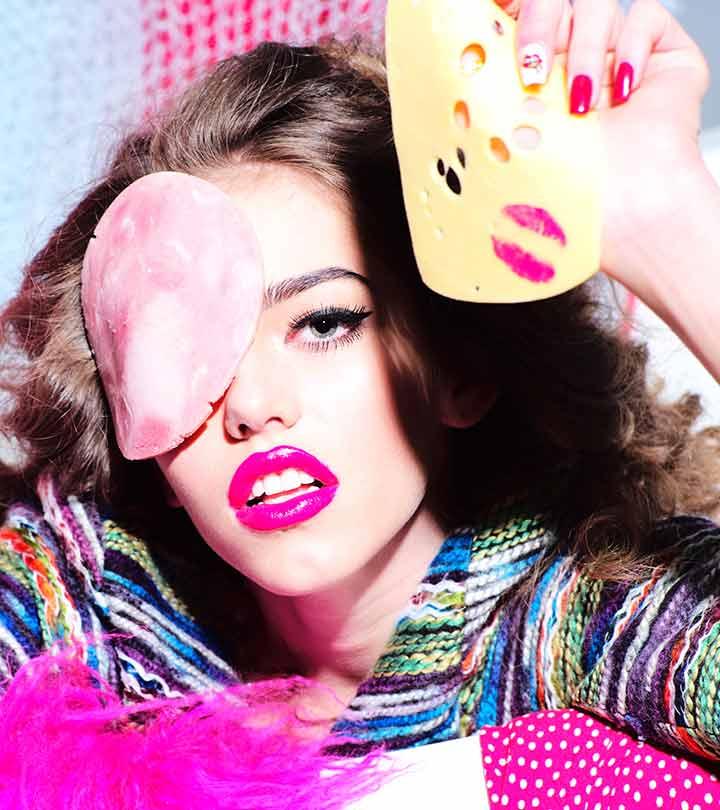 Pink is a versatile and cool shade that matches well with every look. The celebrity-endorsed brand, MAC has a huge collection of pink shades. The best MAC pink lipsticks come in all formulas. They are expertly crafted, have high staying power, and are highly pigmented. We have rounded up a list of the 10 best MAC pink lipsticks that go well for every skin tone. Check them out below!
10 Pink MAC Lipsticks That Make You Wanna Paint The Town Pink!
Girl About Town is a wonderful pink shade that delivers a high color pay off. It is a bright fuchsia pink and suits every attire and all skin tones. Wear it by itself or pair it up with a lip pencil of the same color. A user stated, "The hype is justified, I love how vibrant this shade looks." Check this video detailing a tester's experience with this lipstick to learn more about it.
Pros
1. It is creamy in texture and glides effortlessly.
2. It offers an intense color payoff.
Cons
1. Not very long-lasting.

The retro matte shades were recently introduced and got an excellent fan following in no time, especially for the All Fired Up shade. It is one of my favorites too. It is a bright fuchsia shade that delivers an ultra-matte finish. It is long-wearing, and stays up to eight hours. "This shade's name says it all, the minute you put this on your lips you can't help but feel great about yourself, ready to start your day", says a user. Nyssa Green, Makeup Artist, recommends this saying, "This formula and this color work on so many shades. I use it on set because I know it will not move!" This video will help you make an informed decision about your purchase.
Pros
1. Stays on for up to eight hours.
2. Easy to apply.
Cons
1. Since it has a retro matte texture, it can feel dry and flaky on the lips if not worn after a prior application of lip balm/lip primer.

Plumful provides a rose plum pink shade to the lips. Get ready to pout with this lustrous lip color that gives you a sheer to buildable coverage. It is super glossy, perfect for a party look. "I love this great, lesser-known color," says a user. Watch this video review to get a detailed idea of the product.
Pros
Provides a beautiful shine and makes the lips feel smooth.
Has a non-sticky glossy finish.
Cons
Not long-lasting.
Please Me is a muted toned rosy pink shade. This iconic pink lipstick is matte finish in texture, but glides on the lips easily, providing an opaque color. Many reviewers have testified that it is a long-wearing formula. It stays on the lips for up to seven hours without smearing. If you love being elegant and classy, this one is perfect for you. "This is the perfect everyday pink, it's matte but still creamy, and feels light", stated an expert who highly recommended the shade.
Pros
Long-wearing stays up to seven hours.
Provides a smooth and even application, in spite of its matte texture.
Mehr is a dirty pink lip color, that provides a matte finish and medium to full coverage – a perfect nude pink to complement a glam smokey eye look. Wear this statement-making lipstick by itself or pair it up with the lip pencil 'Soar' by MAC. "An amazing muted pink perfect for any occasion, a color that you can wear anywhere and everywhere", says an expert.
Pros
Long-wearing stays up to seven hours.
It provides an opaque color.
Cons
Takes a little while to dry on the lips.

The Mineralize Rich Lipstick Collection in the shade 'So Good' is a deep magenta pink that features 77 mineral moist complexes. This lipstick nourishes and smoothens your lips instantly. It provides intense moisture to chapped lips as an every day wear. Many reviewers agree that this vibrant shade is really lightweight and has a non-sticky formula. The bullet is designed in such a way that it gives a perfect swipe in one go, covering the entire lip area. The coverage is medium to buildable. An expert stated, "If you own this product, you need not carry a lip balm with you, as this works both as a lip balm and lipstick".
Pros
Moisturizing formula
It has 77 minerals.
It is extremely lightweight.
Long-wearing stays up to six hours.
Cons
The coverage is less; you need to swipe a few coats to get a more intense look.
The Huggable collection by MAC is back with a bang by popular demand. The Huggable lipsticks provide a rich, glossy shine and boost collagen making. It makes the lips feel smooth, sculpted, and nourished. Its gel-based super hydrating formula melts upon contact with the lips and glides seamlessly, leaving a feather-light moisture finish on the lips. Feeling Amorous is one of the best pinks from the Huggable collection. It is a mid-tone fuchsia pink shade, apt for people who do not like it too bright but still won't look gorgeous. A user said, "I absolutely love this product as it keeps my lips nice and shiny without feeling super sticky."
Pros
It provides long-term hydration.
It stays on up to six hours.
It provides medium to buildable coverage.
The Amorous collection by MAC is a color for all seasons and is comfortable to wear; it's a muted cranberry pink shade in a satin finish lipstick that is semi-matte in texture. This high-quality lipstick glides smoothly on the lips. This shade might look a little boring at the counter but looks amazing when you wear it. "This is gorgeous, a slightly dusty rose with a dash of plum, it's dainty and bold at the same time and neutral enough to wear every day", stated a user.
Pros
Easy application.
Stays on for approximately four to five hours.
Transfer-proof formula.
This is the most loved pink lipstick from the house of MAC. It is a candy-like neon pink shade that provides a flattering hue to the lips. "I love how fun this shade is", said a  user. Nyssa Green says "This is a classic because it's a fun color that anyone can wear, and I love it" Hop on to the dynamic makeup trends with this chic lip shade!
Pros 
Glides on effortlessly.
This color can also be worn as a lip stain.
A new take on the lipsticks is the liquid lip colors. The retro matte collection of liquid to matte lipstick is one such awaited collection of the season by MAC. It features a liquid lipstick that turns matte after application. The shade of pink "With Love" is an amazing bright raspberry, which gives a splash of color and luxurious feel on the lips. It is long-wearing and stays on for up to eight hours and has stunning color payoff. It stays true to the color and doesn't bleed. A user stated, "Excellent, the color pops, lots of pigment – exactly how I like it".
Pros
Intense pigmentation
Long-wearing lasts up to eight hours.
Non-bleeding and non-flaking.
Non-drying formula
*The prices provided in this article are based on the latest available information. However, they may vary due to changes in pricing by the seller and/or promotional offers.
[ Read – MAC Retro Matte Liquid Lipcolour Reviews ]
*Subject to Availability
Why Trust StyleCraze?
Jyotsana Rao, the author, enjoys makeup and loves trying out new products as they hit the shelves. She suggests plumping your lips with MAC pink lipstick hues for an added pop of color. Her thorough research on product specifications and user reviews has given her the scoop on the best MAC lipstick colors available on the market. Her recommended products offer matte, highly pigmented sheer satin finish to enhance your facial features.
Frequently Asked Questions
What is the most popular shade of MAC pink lipstick?
The Mac Plumful lipstick is the most popular pink shade. This reddish plum shade has buildable coverage and provides a super shiny finish to the lips.
Which MAC lipstick is the best for fair skin tone?
The MAC Mehr Lipstick is the best for fair skin tone. This beautiful opaque shade is long-wearing and goes best with heavy eye makeup.
Why is MAC Velvet Teddy so popular?
The MAC Velvet Teddy is a perfect nude lipstick shade that suits every skin tone. It has a super velvety shade with a smooth matte finish that is loved by all. So, it has become one of the most popular lipsticks from MAC.
Is pink lipstick attractive?
Yes. Pink lipstick adds color to your naturally pink lips, making them plumper and pillowy. They enhance your lip shape further and make them appear fuller.
How do I choose MAC lipstick?
• Determine your skin tone in natural lighting. Purchase light pink, coral, or peach if you have a fair complexion. Pick rose, berry, or cherry red for the medium complexion. And wear caramel and wine shades if you have a dark skin tone.
• Look at the color of your veins to determine if you have a cool, warm, or neutral undertone. Opt for nude, ruby, or cranberry shades if you have a cool undertone, pale pink and copper shades for warm undertones, and pick any shade if you have a neutral tone.
• Know the size of your lips. If you have thin lips, avoid flashy colors and opt for creamy textures and shades. And avoid glossy and glittery shades for thick lips.
• Check your eye color. If you have brown eyes, bright red, brown, and light pink will suit you the most. Cherry shades will look good on blue eyes, terracotta shades for pink, and plum shades for gray eyes.
• Know your teeth' color. If you have white teeth, every color will suit you, whereas, opt for rose or light red colors if you have yellowish teeth.
What MAC lipstick lasts the longest?
The MAC All Fired Up Lipstick lasts the longest. This bright fuchsia shade is easy to apply and stays up to 8 hours.
Do guys like pink or red lips?
Guys are attracted to women wearing red lipstick. Red lipstick uplifts the look, adds elegance to it, and is flattering to the eyes of the onlookers. Therefore, guys like red lipstick better than pink shades.
What does pink lipstick say about you?
Pink lipsticks indicate the high energy level of the wearer. One who is wearing a pinkish shade is playful, bubbly, and mildly mischievous.
Recommended Articles: