12 Best Spas In Delhi – Our Top Picks
Head here to steal some hours of relaxation and rejuvenation for yourself.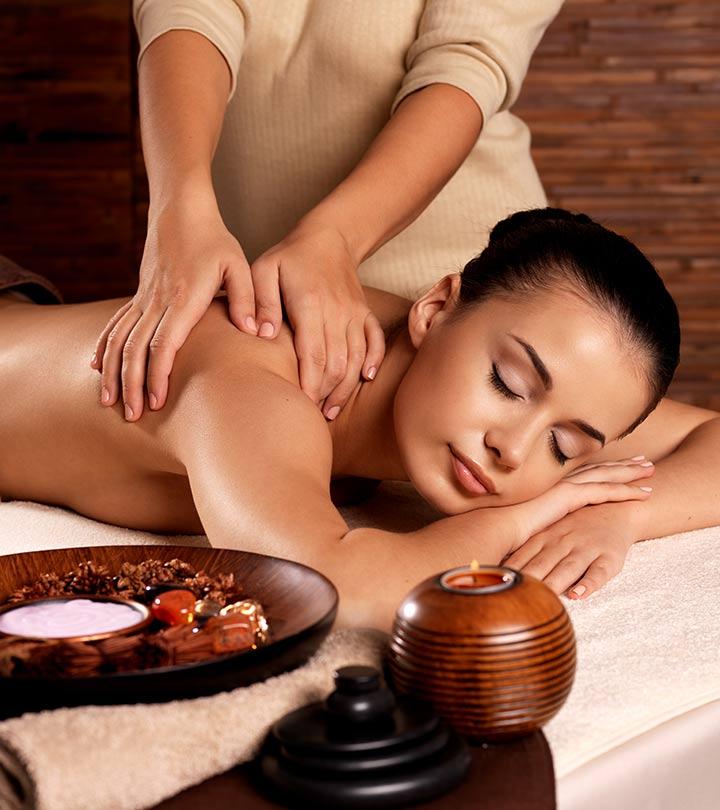 Delhi loves its spas!
The wellness centers and spas in Delhi have an active clientele. The state also has a hotel spa culture that ensures a modern spa in almost every hotel. If you wish to know about the best soothing spas in Delhi, we have a list for you!
Here are the Top 12 spas Delhi can boast about.
1. Aman Spa:
This contemporary spa is located at Aman Resort New Delhi, Lodhi Road, New Delhi 110003. It offers a wide range of body treatments and each treatment room is equipped with a private shower, bath tub and steam room. Feel free to call this the best beauty spa in Delhi!
Via pinterest
2. The Oberoi Spa:
This serene spa in Delhi is situated in the Oberoi hotel. It aims at holistic rejuvenation by relaxing both the body and mind. Their techniques have been adapted from Ayurvedic studies which revitalize the complete body. This healing spa offers the perfect getaway from reality and a chance to pamper oneself.
Via pinterest


Quick Tip
The Oberoi Spa offers wellness treatments like infrared sauna, aromatherapy, reflexology, and Eastern, Western, and signature Oberoi-style massages. They also have a couple's spa suite for a romantic weekend of relaxation and tranquility.

3. Kaya Kalp Spa:
This Delhi spa is situated at No-19, Ground Floor, Gate No-3, Sant Nagar near Intercontinental Hotel, East of Kailash, Delhi – 110065, and is open from twelve in the morning to twelve at night. Of all the refreshing spas in Delhi, we assure you that this one will definitely leave you with a smile on your face.
Via pinterest
4. The Imperial Hotel Spa:
This peaceful spa is situated at The Imperial, Janpath, New Delhi, India. Its luxurious interiors and rejuvenating treatments offer sheer comfort and a perfect escape from the harshness of daily life and be surrounded by serenity. This is the perfect indulgence or once could say luxury for those who want to take a short break from everything and just relax, and let the calmness take over your being.
Via pinterest
5. Oriental Senses Spa:
The Oriental Senses spa New Delhi is located in 233, 2nd Flr, Dlf, Mega Mall, Gurgaon, Gurgaon – 122001 and offers a vast range of truly indulgent treatments in a comfortable and luxurious environment, the staff is extremely well trained and an individual entering the spa will come out feeling relaxed and reenergized.
Via pinterest
6. The Metropolitan Hotel & Spa:
This is a hotel as well as a spa and is located at Bangla Sahib Road,Connaught Place, New Delhi 110001, India. Couples or individuals can book a two day trip for a weekend getaway or might indulge themselves to a longer stay.
Via pinterest
7. Soma Spa:
This is the spa at Shangri-La hotel in New Delhi. This spa offers various facilities like swimming, a jacuzzi, massage, therapy, yoga, a health and fitness center, a steam room, and personal trainers. This spa is both relaxing and rejuvenating. It has professional trainers and staff who are extremely good at what they do and who provide the customers with the best possible services.
Via pinterest
8. Mystic Spa:
This therapeutic spa is located in Amba Watta Complex, Mehrauli, New Delhi. This spa is professionally equipped to provide a rejuvenating and relaxing experience. The spa has a range of wonderful, revitalizing treatments that can calm and soothe any individual.
Via pinterest
9. Heritage Village Resort & Spa:
This spa is located at NH 8, Gurgaon, Manesar, 122050, India. It has luxurious, calming interiors that can soothe a vexed mind. It provides a perfect chance to revitalize both the body and mind.
Via pinterest


Quick Tip
The Heritage Village Resort & Spa offers wellness packages that include meditation and Ayurvedic spa treatments. The property is built in Rajasthani heritage style, perfect for a weekend getaway with family.
10. Aura Spa:
This spa is situated at the Park Hotel in New Delhi. This spa caters to individual needs and used products of the highest quality to provide a rejuvenating experience.
Via pinterest
11. Espa
The Espa at Leela Palace is a luxurious spa in the heart of New Delhi, offering a variety of holistic wellness therapies and treatments. It offers a variety of facilities, ranging from hydrotherapy and heat therapy to day spa services. ESPA is an eco-friendly spa that uses natural ingredients to re-energize your body and mind.
12. Kairali
The Kairali Ayurveda Healing Centre in Delhi is a comprehensive wellness center that specializes in Ayurveda-based therapies and treatments. It uses a combination of traditional and modern practices to rejuvenate the body and mind. The center offers various treatments for skin, chronic pain, weight loss, and hypertension. Their signature treatments include Ayurveda massages, body treatments, wraps, and hot stones.
A blogger shares her experience at The Claridges Spa, which is designed after an Indian Baoli (reservoir), on her blog. She highlights their comprehensive service, including a skilled therapist. "Speaking of the lovely result, in my personal opinion, it is a yes for those who are seeking luxurious rose indulgence with premium products. I don't know when I will visit India again, hence I don't mind splurging this time (i)," she notes.
Infographic: Top 5 Tips For Choosing The Right Spa For You
While self-pampering is important, searching for good spas that offer top-notch treatments is surely a daunting task. However, to ensure you are getting quality service and to prevent any disappointments, it is important to do some initial research. If you are unsure where to start, don't worry. We have prepared a list of factors you need to consider before finalizing your appointment. Check out the infographic below to learn more.

Spas can be the one-stop solution for almost all the problems. It helps rejuvenate your hair as well as lift your mood. With the increasing spa culture in Delhi, you can find a spa in almost every corner of the city. When there are so many options available, people find it difficult to choose the best one. The list mentioned above discusses the top 12 most luxurious and energizing spas in Delhi. The luxurious ambiance and rejuvenating treatments offered at these places help you forget the harshness of your busy life, pampering yourself to the utmost.
Frequently Asked Questions
Are there any budget-friendly spas in Delhi?
Delhi has an extensive spa culture. You can easily search for spas that best suit your needs in your budget. Make sure to read through reviews to avoid visiting any shady business.
What are some unique spa experiences available in Delhi?
Some spas in Delhi are similar to Turkey's traditional Hammams that provide a calm, steaming environment where you can help relax your body and mind. Most spas combine Ayurvedic spa treatments, where natural and organic products are used with other therapies and techniques for relief and rejuvenation.
What are the best spas in Delhi for bridal treatments?
Spas that specialize in exfoliation and rejuvenation are best suited for bridal treatments. Aman Spa is the best for exfoliation with its hammam experience. The Mystic Spa is known to use Thai and European techniques to relax tense muscles with the help of their in-house spa oils.
Relaxation meets tranquility as you indulge in rejuvenating therapies at this floating spa in Delhi NCR amidst a soothing aquatic environment. Check out the video and prepare to unwind like never before.
Personal Experience: Source
i. Spa Review: The Claridges Spa, Delhi
https://beautyknot.wordpress.com/2011/04/17/spa-review-the-claridges-spa-delhi/