Top 10 Medimix Soaps And Washes Available in India – 2020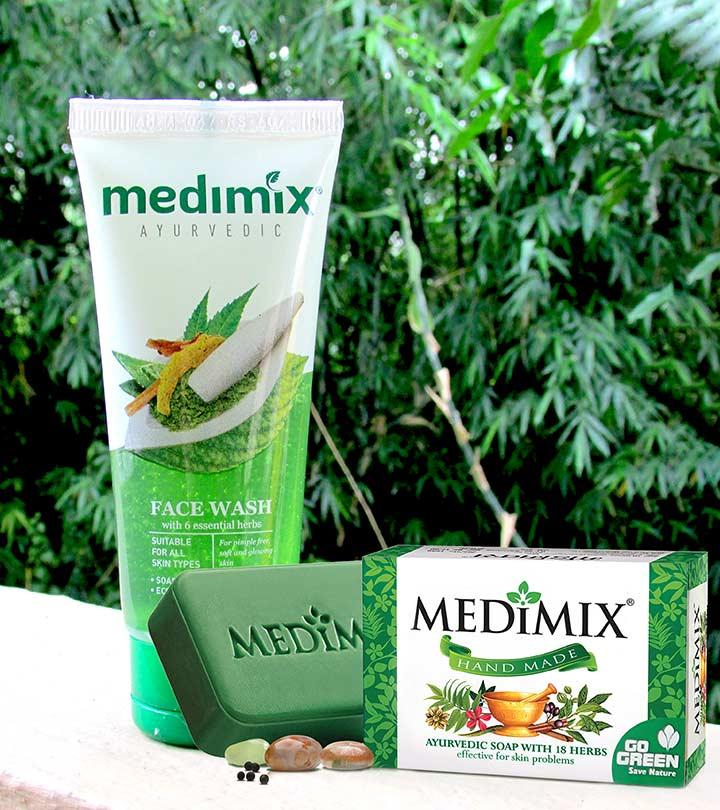 Medimix is a popular Indian brand that makes a wide range of Ayurvedic skincare products. It is marketed by Cholayil, a Chennai-based company. Medimix soaps are a complete hair-to-toe care solution for all your skin problems.
This herbal brand offers a wide range of soaps, hand washes and face washes to suit different skin types. Their products have Ayurvedic ingredients that can cure boils, acne, and many other skin problems.
Top 10 Medimix Soaps:
This herbal soap effectively cures pimples, body odour and skin infections. It is the largest-selling Ayurvedic soap in the world.  Handmade, it is clinically proven and is formulated with the goodness of 18 herbs. This can treat different types of skin problems. However, this shows amazing results for treating pimples and acne.


This new Medimix soap contains the goodness of sandal and eladi oil that are effective in treating skin blemishes. Sandal oil and an ayurvedic formulation of eladi oil helps in removing blemishes, dark spots and other pigmentation. Regular use gives you clear, blemish-free, fresh and glowing skin. This luxurious sandal bar contains a very rich fragrance and lathers really well resulting in easy application.


[ Read: Best Soap for Oily Skin ]
Medimix Transparent Soap comes in the form of a transparent green bar. It boasts of a natural and fresh fragrance with a superior lather formula. It makes your skin super soft and smoother with its unique combination of purest and finest grade of vegetable glycerin.
It also has an ayurvedic infusion of lakshadi oil that moisturizes your skin and reduces itchiness and cracks due to dryness. It is the best soap for people with dry skin or dryness caused by winter seasons. A traditionally handmade soap, it's 100 % ayurvedic.


This Deep Hydration Medimix soap nourishes dry skin and makes it soft, supple and moisturized. This contains the natural goodness of lakshadi oil, aloe vera and glycerin. It can lock in moisture and keep your skin hydrated for long. Use it daily for best results. It is available only as a 100 gm bar.


[ Read: Santoor Soap ]
This ayurvedic soap has 18 herbs that provide protection against various skin problems. This will give you relief from pimples, body odour and skin problems. It is the world's largest-selling ayurvedic soap that is traditionally handmade. This is clinically proven to cure a wide range of skin issues.


Medimix Glowing Skin soap is traditionally handmade soap which combines the goodness of 18 natural products. It is a light transparent orange-coloured bar that smells like a sandal with eladi infusion. Eladi oils and sandal reduce blemishes, dark spots and other pigmentation marks. This is suitable for all skin types and has excellent moisturizing properties.
This budget-friendly soap bar will bring a good bathing experience to you every day. It'll leave a lingering fragrance of sandalwood oils and make your skin feel soft and supple at the same time keeping it fresh throughout the day. It doesn't have any side-effects such as dryness or roughness. This also nourishes and lightens the skin complexion with regular usage. It does not contain any animal fat.


It is a pale transparent green colour gel. Its rich herbal scent protects your skin from pollution and harsh conditions. Medimix Ayurvedic Face Wash contains turmeric, aloe vera and neem to gently cleanse and rejuvenate your skin. This gives your skin a healthy glow, reduces inflammation, improves complexion and enhances it texture. This shows good results on oily skin and effectively cures pimples, acne and breakouts. It comes in a travel-friendly plastic tube that cleans the face and controls excess sebum.


It has two variants of hand wash – Medimix Herbal Hand Wash and Medimix Sandal Hand Wash. The handwash contains the goodness of 18 natural products that fight germs effectively. This is extremely soft on the hands as it doesn't contain triclosan or any other harsh chemical. Available in attractive 250 ml dispenser bottles and 200 ml refill packs, this hand wash are 100% natural and chemical free.


[ Read: Cinthol Soaps ]
This Natural Toning Medimix soap helps to maintain a healthy skin texture and complexion. This is best suited for normal skin. It contains natural ingredients like tea tree oil, honey and glycerine. This natural soap helps to keep your skin clear, firm and healthy. Use this daily to get best results. It is available as a 100 gm bar.


This Oil Balance soap cleanses excess oil and dirt to give a perfectly balanced skin. It contains eucalyptus oil, mint and glycerine that keep the skin clean and blemish free.  Use it daily for best results. It is available as a 100 gm bar only. This is the perfect Medimix soap for treating acne and other skin problems associated with oily skin.


*Subject to Availability
The following two tabs change content below.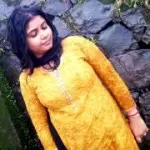 Latest posts by Jayshree Bhagat (see all)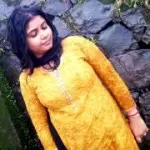 Jayshree Bhagat
Love you stylecraze for this platform. Hy there, I am Jayshree from Mumbai, director of Milestone plm solutions pvt ltd-vasai. I basically love to read and write about make-up, beauty & fashion in ma spare time. That's my hobby you can call. Hope you love my blog and articles. Do leave your valuable feedback! Stay Beautiful!!