The temperature is increasing day by day, and now is the perfect time to sip our favourite summer drink, coconut water! Coconut water is a very popular drink and is consumed by people of all ages across the world. It is touted for its healing and medicinal properties. And on top of that, it is easily available all over the country and is affordable too. It is a gift of nature that benefits us both internally when ingested and externally when applied topically.
It has been used to treat a variety of health problems from the time unknown. It has been used for everything, from a medicinal tonic in tropical lotions to sports recovery drinks, because of its high content of potassium and antioxidants. Coconut water has less sugar than any other sports drink and much less sugar than sodas and some fruit juices. On any given day, Coconut water is always a better option for kids and adults looking for a beverage. It is the most natural way to replenish the supply of electrolytes in our body and prevent dehydration and acidity.
Hawaiians refer to coconut water as "Noelani", which means 'Dews from the heavens'. The name is indeed justified. Once you learn about the benefits of coconut water, you will know it yourself. Coconut water is used for various religious reasons in India. Whenever a new Endeavour is about to be started, a coconut is smashed to the ground as a sign of success. Also not just the water, coconut oil, milk and flesh also serve various purposes. You can rejuvenate yourself using this naturally gifted fruit which contains the miracles of nature.
A. Coconut Water Health Benefits:
Drinking coconut water can save us from various health related problems. It contains a whole lot of supplements and nutrients that are needed to sustain life.
Potassium- It helps to lower arterial blood pressure
Glucose- It acts as a sugar needed for energy.
Vitamin C- It shields the body from several ailments.
Vitamin B – It aids in the replacement of worn out tissues.
1. Hydrating Properties:
Coconut water is widely known to replace the minerals and fluids that we lose during physical activities. People who work out on a regular basis should drink a lot of coconut water.
2. Anti Ageing:
Coconut water contains cytokines and lauric acid, the two important elements which are used in the process of cell growth and their regulation. It has significant anti-ageing, anti-carcinogenic and anti-thrombotic properties which helps to minimize skin aging, balances PH levels and keeps the connective tissue hydrated and strong.
3. Cardiovascular Health:
Coconut water is rich in magnesium and potassium and is helpful for people who suffer from low blood pressure. It also reduces the risk of heart attacks. Coconut water regulates the blood circulation and prevents the formation of plaque. Drinking coconut water regularly contributes to health and prevents heart strokes. Coconut water also helps to increase good cholesterol which makes it a wonderful treatment for maintaining good cardiovascular health.
4. Increases Metabolic Rate:
Regular consumption of coconut water increases the metabolism rate which helps to burn sugar a lot faster. As a result, the level of insulin in a person's body burns faster. Thus a person has more energy and loses fat faster.
5. Kidney Stones:
Coconut water also helps in dissolving kidney stones because of the presence of potassium, which plays a key role in urine alkalizing and preventing formation of kidney stones.
6. Digestion:
Coconut water is composed of bioactive enzymes such as folic acid, phosphatase, catalase, dehydrogenase, diastase, peroxidase, RNA polymerases and so on. These enzymes help in easy digestion and metabolism. The water also has more minerals like calcium, manganese and zinc than some fruits like oranges. It is also a good source of Vitamin B such as riboflavin, thiamine, pyridoxine, and folates. Human body requires them from external sources to replenish and hence It becomes very essential to the human body.
7. Boosts Energy:
Abundant in essential nutrients, coconut water makes a wonderful energy drink. Coconut water has less sugar and sodium content and has high content of potassium, calcium and chloride which helps to hydrate, replenish and rejuvenate the body.
8. Dehydration:
Coconut water has been used to treat dehydration caused by dysentery, cholera, diarrhoea and stomach flu. The electrolyte balance and plasma content in coconut water has been found to be similar to human blood. Thus coconut water after workout helps to replenish the body.
9. Muscle Cramps:
One of the biggest benefits of coconut water is that it prevents muscle cramps. Coconut water is high in potassium, whose deficiency can lead to muscle cramps.
10. Stronger Bones:
Coconut water is rich in calcium and is needed for healthy bones, muscles and also tissues.
11. Manages Stress:
Coconut oil consists of Vitamin B derivatives like riboflavin, thiamine and pantothenic acid which help to reduce stress, anxiety and depression.
12. Diuretic Properties:
Coconut water is effective as a diuretic as it expedites the flow of urine. Coconut water mixed with lemon juice not only aids dehydration, but also helps to cure intestine worms in children.
13. Bloating:
Bloating treatment and prevention is one of the top health benefits of coconut water. It often minimizes flatulence and makes one feel more comfortable.
14. Weight Loss:
Coconut water has time and again proven to be very effective for losing weight. This drink has been viewed as one of the healthiest ways to lose weight as it is a natural drink and contains no chemicals whatsoever. Coconut water has been used for centuries all over the world for weight loss and has shown positive results. Moreover it is extremely palatable, so you can relish the goodness of coconut water as an early morning juice.
15. Controls Diabetes:
Coconut water also helps to control diabetes. Coconut water, when consumed regularly has the ability to improve blood circulation within the body. It helps to widen the blood vessels which get restricted due to the formation of plaque within them and helps the blood to flow smoothly through them. It also helps to fight against atherosclerosis.
[ Read: Coconut Water For Diabetics ]
16. Neutralise Poison Effect:
Green coconut water is the best medicine for some diseases like constipation, heartburn, neutralizing toxins, dengue fever and dysentery.
17. Antioxidants:
Antioxidants in coconut water help in fighting free radicals; it also helps to reduce the swelling in hands and legs. It helps to overcome the toxic effect of antibiotics and sulpha drugs. Thus it is very useful for patients as it helps to absorb drugs easily.
18. Reduces Blood Pressure:
Incorrect level of electrolytes can result in high blood pressure. Coconut water contains a perfect balance of electrolytes hence, it can be used as a balancing mechanism. Doctors sometimes recommended that coconut water be consumed at the start of each day by BP patients to balance electrolytes.
B. Benefits of Coconut Water For Skin:
It is a wonder ingredient for the skin as it keeps the skin healthy and beautiful.
[ Read: Coconut Benefits For Skin ]
19. As Moisturizer:
Coconut water can be used as a moisturizer during both summers and winters. It has a light consistency and can be an excellent moisturizer that can be applied all over the body. It is an ideal moisturizer for people with oily skin as it helps to reduce the oiliness of the skin. Coconut water consumption enhances the skin from within.
20. Skin Hydration:
Skin hydration is very important. Dehydration can sap all the charm and leaves the skin lifeless. Coconut water treats dull and dry skin and imparts a glow to the face. It has natural properties which hydrates the skin giving a glow and smoothness to the face that you have always wished for.
21. Oxygen Circulation:
Poor oxygen circulation results in impurities getting deposited on the skin. Each and every cell in the body needs an adequate amount of oxygen which is possible only through proper blood circulation in the body that carries oxygen throughout the body. Coconut water is very effective in boosting proper circulation in the body, thereby allowing the skin to breathe a lot of healthy oxygen which in turn promotes a healthy and flawless complexion.
22. Anti-ageing Properties:
Skin ageing is the most common problem for everyone, and more than the age, it is the pollution and chemical laden cosmetics which steal your natural beauty away. The presence of cytokinins in coconut water has anti-ageing properties. To look younger, drink coconut water regularly to keep your skin fresh, healthy and glowing.
23. Sun Tan:
Sun tan is a common problem for everyone. Each one of us gets tanned due to prolonged exposure to the sun. Coconut water can also solve this problem effortlessly. Mix fullers earth (multani mitti) with coconut water and use this natural scrub daily. This will remove all the tan and will leave the skin radiant and glowing. This is a completely natural scrub which you can use daily without worrying about the chemicals.
24. Skin Infection:
Another skin problem that most of us suffer from is skin infection, especially during the monsoons and summers. Coconut water has many healing, anti-viral, anti-microbial, and anti-fungal properties which keep skin safe from infections. You can apply it directly on the skin or can even mix it in your bathing water. Both ways you can treat the infection to a great extent.
25. Oily Skin:
Coconut water is a blessing for oily skinned people. It helps to wash off excess oil from the skin, cleanses the oil and makes skin tone more even. People with Oily skin tend to have a shiny face. Coconut water helps to control shine and provides a natural glow to the face.
26. For Acne and Blemishes:
Washing face with coconut water regularly can also eliminate acne, black spots, wrinkles and blemishes on the skin. Stubborn acne can also be treated by making a mixture with 25 grams of turmeric paste with a glass of coconut water. Leave this overnight, then add 3 teaspoons of red sandalwood powder and stir all the ingredients well. Save this mixture undisturbed for 3 days. Strain the mixture and apply on the face till acne disappears.
27. Antioxidants:
Coconut water is rich in antioxidants that help to remove free radicals that which damage the skin. Free radical comes from stressors within our own body. Emotional stress reduces the flow of blood to our skin and contributes to the ageing process. Consuming coconut water in high quantities improves the skin health and vitality, and removes damaging free radicals from the body.
C. Benefits Of Coconut Water For Hair:
[ Read: Benefits Of Coconut For Hair ]
28. Fights Hair Loss:
Coconut water addresses hair loss issues by improving blood circulation in the scalp, strengthening the hair follicles and increasing the density of the hair.
29. Fights Dryness:
Dull, dry and frizzy hair is hard to manage and looks unsightly too. Massaging your hair with coconut water prior to bathing will help you to get rid of rough and unruly hair and will make your hair soft, smooth and manageable.
30. Prevents Breakage:
Lauric acid, present in coconut water gives water conditioning abilities. Lauric acid shields the hair proteins and protects the root of the hair strands preventing hair breakage.
31. Conditions Hair:
Coconut water also moisturizes the hair and possesses the ability of penetrating into the hair shaft by conditioning the hair from within. The water can be consumed and can also be used to wash hair.
32. Helps Hair Growth:
Coconut water's antibacterial, anti-fungal properties protect the scalp against dandruff, lice and itchy scalp, all of which can hinder hair growth.
33. Gives Shine:
Coconuts are a rich source of hair loving nutrients like Vitamin, Vitamin K and iron. These nutrients are essential for maintaining your hair's shine and softness.
D. Benefits Of Coconut Water During Pregnancy:
With such wide ranging benefits, it is no wonder that having coconut water during pregnancy is extremely beneficial.
[ Read: Health Benefits Of Virgin Coconut Oil ]
34. Fights Bacteria:
Coconut water is naturally sterile and is especially good for pregnant women as it helps to improve the immunity and the health of both mother and the baby. The anti-bacterial, anti-fungal properties prevent infection and illness during pregnancy.
[ Read: Coconut Water Weight Loss ]
35. Gives Good Complexion:
Doctors recommend drinking coconut water mixed with saffron and turmeric. This gives the baby a healthy and fair complexion.
36. Fights Acidity:
Pregnant women mostly suffer from acidity problems. Drugs and medicines should be avoided at this stage. So coconut water is the best natural remedy for acidity and heart burns.
37. Treats Infection:
Its natural diuretic properties treat urinary tract infection in pregnant women. Drinking coconut water increases the flow of urine and gets rid of this infection naturally.
38. Foetus Health:
Coconut water boosts the levels of amniotic fluid and improves the overall health of the foetus.
39. Completely Natural:
Coconut water is free from artificial flavouring and colouring, unnatural sugars, high fructose syrup or other chemical ingredients that pregnant women and their growing foetus should avoid.
40. Contains Nutrients:
Fetal development receives a unique boost from an array of vitamins, nutrients and anti-oxidants present in fresh coconut water. Coconut water is one of the best sources for preventing health issues in pregnant women because it refreshes the body with vitamins and fibers. It also helps in boosting the immune system which is essential for both, mother and the baby. Having a glass of coconut water on daily basis will be beneficial for healthy living.
Now that you know how beneficial coconut water is, just drink it and feel the difference in yourself.
| Principle | Nutrient Value | Percentage of RDA |
| --- | --- | --- |
| Energy | 19 Kcal | 1% |
| Carbohydrates | 3.71 g | 3% |
| Protein | 0.72 g | 1.5% |
| Total Fat | 0.20 g | 1% |
| Cholesterol | 0 mg | 0% |
| Dietary Fiber | 1.1 g | 3% |
| Vitamins | | |
| Folates | 3 µg | 0.75% |
| Niacin | 0.080 mg | 0.5% |
| Pantothenic acid | 0.043 mg | <1% |
| Pyridoxine | 0.032 mg | 2.5% |
| Riboflavin | 0.057 mg | 4% |
| Thiamin | 0.030 mg | 2.5% |
| Vitamin C | 2.4 mg | 4% |
| Vitamin A | 0 IU | 0% |
| Vitamin E | 0 mg | 0% |
| Vitamin K | 0 mcg | 0% |
| Electrolytes | | |
| Sodium | 105 mg | 7% |
| Potassium | 250 mg | 5% |
| Minerals | | |
| Calcium | 24 mg | 2.4% |
| Copper | 40 mcg | 4.5% |
| Iron | 0.29 mg | 3.5% |
| Magnesium | 25 mg | 6% |
| Manganese | 0.142 mg | % |
| Zinc | 0.10 mg | 1% |
| Phyto-nutrients | | |
| Auxin (Gibberlin) | Present | – |
| Carotene,ß | 0 µg | – |
| Cytokines | Present | – |
| Lutein-zeaxanthin | 0 µg | – |
| Leucoanthocyanin | Present | – |
Recommended Articles:
Did You Find This Article Helpful?
The following two tabs change content below.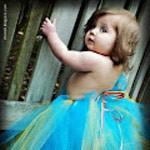 Latest posts by Arshi Ahmed (see all)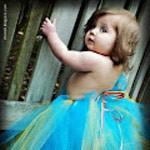 I'm Arshi who loves makeup, fashion and cars. Writing is my comfort!!! I love learning new languages. Gardening and cooking are my passions. I love to write articles which would simplify people's life.I go crazy when it rains and find fun in getting drenced. Life to me is a cup of coffee you need to blend all the ingradients in right proportions, Hope my posts are helpful!!! stay positive and keep smiling !!