Our hair is a very important element of our body. Therefore, it should be taken care of in a proper way. One's hair is considered to be the epitome of beauty; it defines the charismatic personality of an individual. Poor hair growth can put a person under stress. This happens especially in case of women. Herbals oils are very effective in maintaining the quality of hair since they contain a lot of minerals and vitamins; they are a combined residue of plants, seeds etc. There are a few aromatic and natural herbal oils available. This depends on the category of herbs used in them.
Top 10 Herbal Hair Oils:
There are various herbal oils available that one can adopt for improving hair growth and these are:
1. Jojoba Hair Oil:
It is extracted from the Jojoba stems. It is commonly used to aid hair growth and make the hair less frizzy and rough. The structure of the jojoba seeds has the same features as our sebaceous glands, commonly known as the oil-producing glands. This oil can be directly applied or may be blended with a good conditioner in order to promote good hair growth.
2. Peppermint Hair Oil:
This oil is forcefully taken out from peppermint leaves and is very useful. Direct application can be helpful towards the scalp. It is useful to vitalize the follicles of the hair and increase the length of the braid. Since peppermint oil is very strong, it should be further diluted before use. A mix of few teaspoons of oil with warm water is recommended.
3. Lavender Hair Oil:
This oil is used to cure and prevent balding, and to promote hair growth. Lavender has powerful agents which fight against harmful bacteria. It also provides a soothing effect. The oil is also recommended by doctors for harmful contaminations and dandruff. Store lavender oil with a blend of olive oil for twenty one days and then apply daily.
4. Stinging Nettle Hair Oil:
Since excess of anything is harmful, excess of DHT (Dihydrotestosterone) leads to hair loss in both the sexes. Stinging nettle is very effective in the form of pills or injections but it is found to be as helpful when blended with saw palmetto. The stems and leaves should be immersed in the oil of olives and stored for about fifteen days, and then applied.
5. Rosemary Hair Oil:
This is very famous and commonly used for attaining a good quality braid. The mix of rosemary and olive oil stimulates the growth of the braid and also prevents your hair from turning grey. The flow of blood increases with a massage using this. It also helps in retaining the color of your hair. The leaves, when washed, are very effective towards dark-colored hair.
6. Saw Palmetto Hair Oil:
It is commonly used for its healing and soothing qualities. Bright, dark red berries are crushed down into fine particles after they turn arid. It is easily available in the market and found in various creams, oil, pills etc. This is very effective on bald people or those who tend to produce DHT in greater quantities.
7. Burdock Root Hair Oil:
Commonly known as Bur oil, this is mainly used to sector the quality of the braid. An increase of blood flow towards the follicles of the hair, and removal of itchiness and discomfort towards the scalp are few signs of this oil. The thinning of hair can be mended via fatty acids and phytosterols.
8. Wheat Germ Hair Oil:
Few cups of mixed residue of wheat germ oil, Aloe Vera and coconut milk tend to be highly natural and very effective. Direct application of this residue tends to enhance the blocked pores and helps the follicles to develop.
9. Mustard Oil:
Mustard oil is full of vitamins, minerals and fatty acids. It holds anti-oxidants which help to prevent hair breakage and stimulate the passage of hemoglobin. Before a proper hair wash, the hair should be properly massaged with this.
[Read:Herbs That Prevent Hair Loss]
10. Aloe Vera Hair Oil:
Aloe Vera is the best medicinal herb. It is useful in many cases since it holds the best antibacterial and healing properties. An application of Aloe Vera heals the scalp from any contamination and provides relief.
Which of these herbal oils for hair would you pick? Do leave us a comment below.

The following two tabs change content below.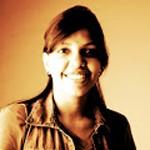 Latest posts by Shruti Goenka (see all)